DesiQuest Stream Smashes Stretch Goals on Kickstarter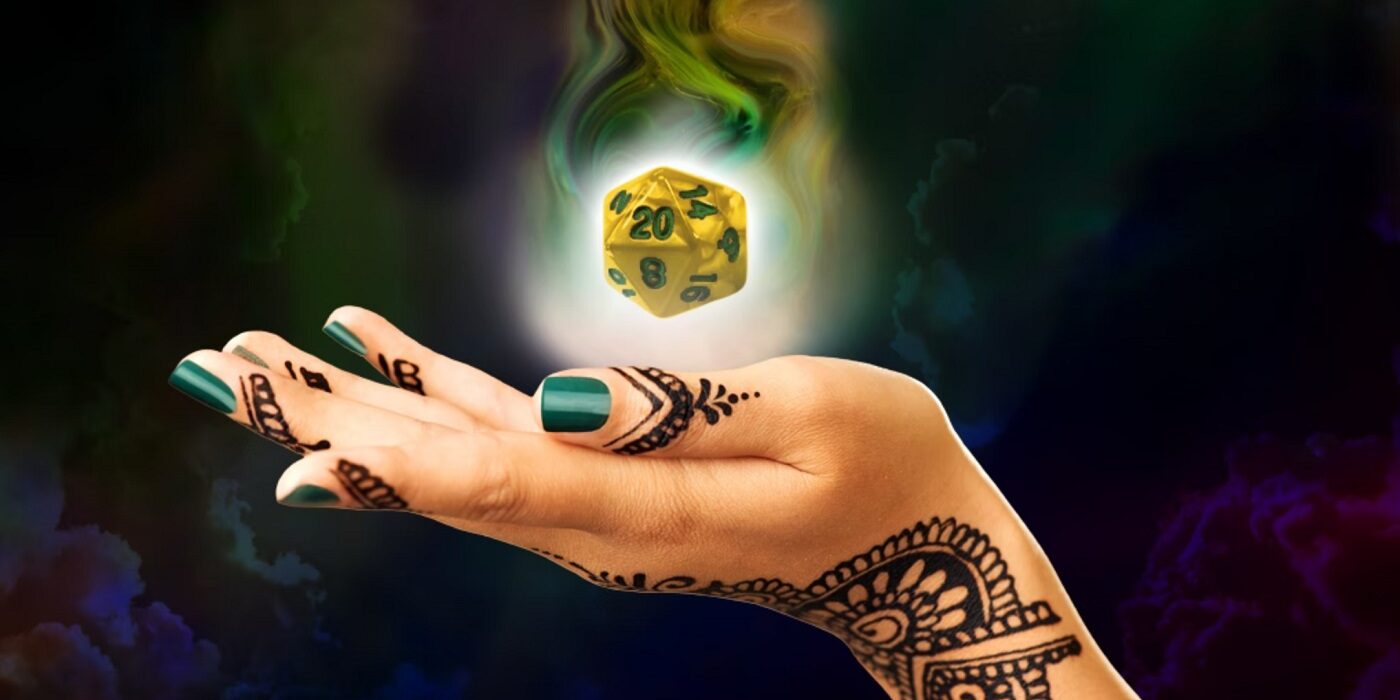 Some of D&D's best streamers are teaming up to bring you DesiQuest, an all South Asian D&D stream Kickstarting now.
DesiQuest is a project we've been looking forward to for a while now here at BoLS. We had a chance to talk with two of the creators about their plans for the series, and what it means to them.
Now, a week into their Kickstarter, they've smashed their first stretch goal. And more than 1400 backers have raised more than $75,000 to bring a brand new D&D actual play show to life. Featuring some familiar (and famous) faces, like Anjali Bhimani, and Rekha Shankar, DesiQuest is poised to bring a whole new world to a stream near you.
DesiQuest (/ˈdāsē kwest/) noun: an epic, culturally authentic Dungeons & Dragons actual-play show with an all Desi cast, game mastered by Jasmine Bhullar, that'll Fire Bolt your brain and Thunderclap your heart.
It's incredibly rare out here in the US, to create a production that has all Desi cast. We're usually competing with each other for the one guest spot on shows with a similar format. So, whether you are Desi yourself or not, whether you're an experienced player or new to D&D, if you want to see more highly skilled and highly engaging BROWN faces on screen, weaving epic tales inspired by mythology and lore from the Indian sub-continent, then we need YOUR support to make it happen.
We've talked before about how amazing the concept for the show is. DM Jasmine Bhullar is an expert worldbuilder. She's also incredible at handling the chaos of even the most chaotic agent players, a fact you can see in action on Dimension 20's Coffin Run.
But everyone involved in this show, from director Sandeep Parikh to their stellar cast members (and secret guest stars) will be an absolute delight to watch.

Here's a look at what they have planned:
With your support, we'll be creating no less than 5, and up to 10, full length (approx 3-hour) episodes of DesiQuest, a premium, high production value, digital series of an "actual play" of D&D with an all Desi Cast. The episodes will be livestreamed weekly on the Effinfunny Twitch, and available on the Effinfunny YouTube on demand. As well, as a host of Behind the Scenes, and, pending stretch goals, fun in world skits!
Welcome to Vehaar, a one-of-a-kind homebrewed world with Desi culture infused in its DNA with influences drawn from the subcontinent's rich and storied history. Everything from the Bronze Age Indus Valley civilization to the ancient epics of the Mahabharata will inspire the distinct mythos of this universe, created from scratch by Jasmine, that our 5 player characters will adventure in. While formulating the campaign, Jasmine has been creating a precise cocktail of roleplay, problem solving, mythology exploration, and combat.
Subscribe to our newsletter!
Get Tabletop, RPG & Pop Culture news delivered directly to your inbox.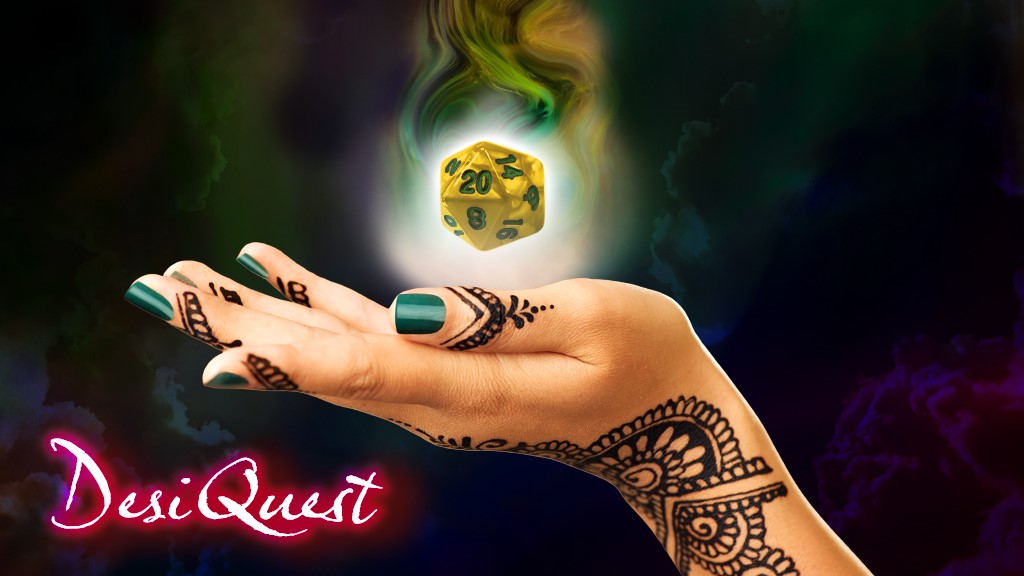 Indian history, especially historical warfare, has been largely ignored by modern pop culture. Current Dungeons and Dragons content is primarily centered in European medieval mythos with Tolkien-esque battles. The idea here is to expose our viewers to an Eastern medieval history. To this end, the show will draw upon inspirations like the Delhi Sultanate, King Asoka and Alexander the Great's defeat in India to bring an entirely fresh perspective to the combat side of D&D.  We want to feature Desi armor styles, medieval combat and martial customs.
Happy Adventuring!