Kickstarter Highlights: Card Game Takes You Into the Wrestling Ring and More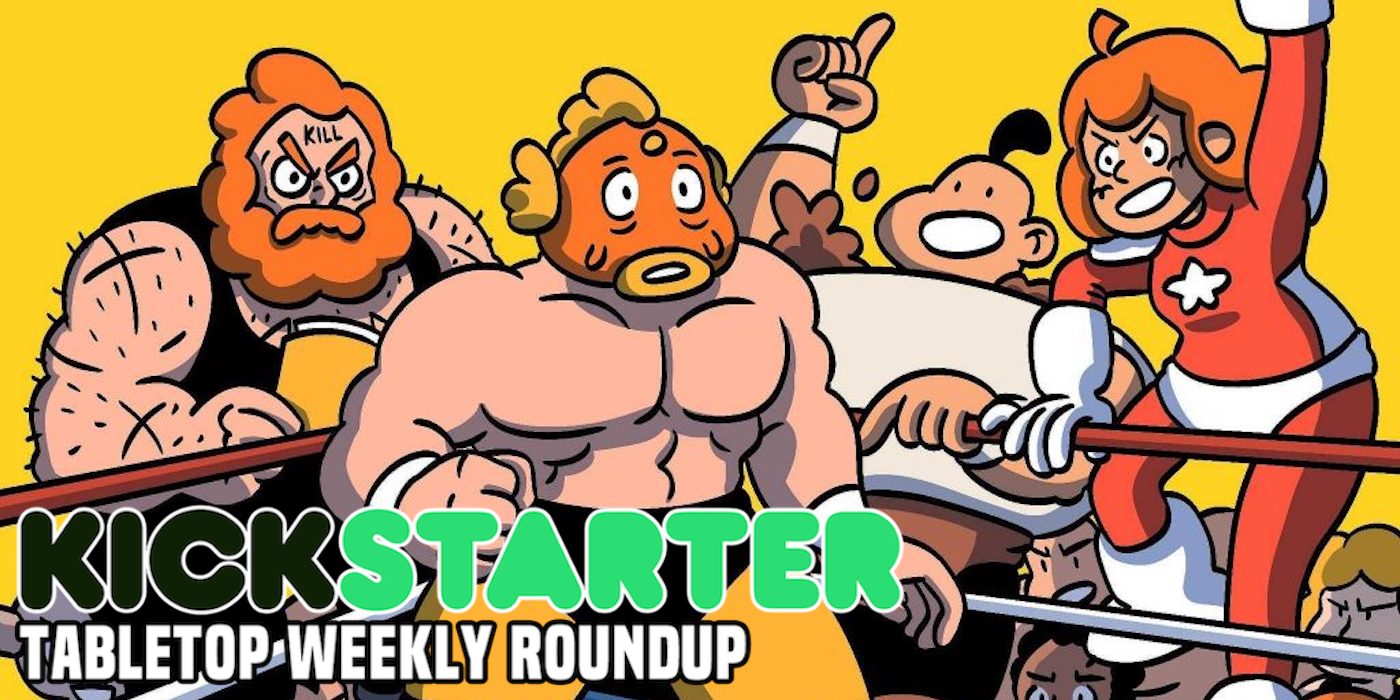 Come check out this week's batch of crowdfunding and Kickstarter highlights – including board games, TTRPGs, and more!
Desert Hold of the Dawnfish – OSR/OSE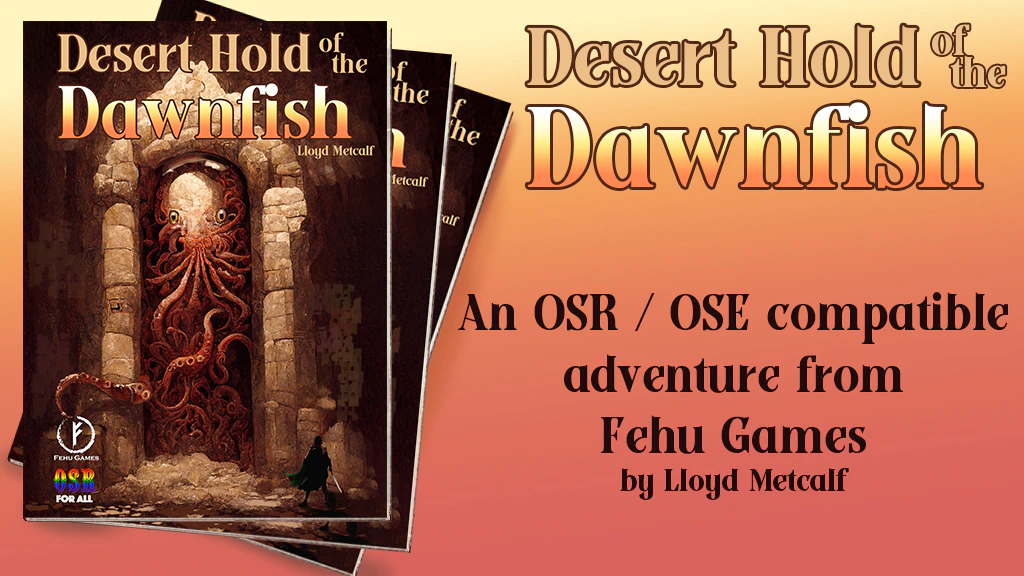 A series of sandstorms sweep across the desert around Safanta revealing a strange shark-like temple in in the dunes. Desert Hold of the Dawnfish is a unique and fun adventure with unexpected friends and new enemies in an unusual setting. Don't miss this chance to challenge your players. It's not everyday that an aquatic adventure comes along in the middle of the desert. Surprise your players, test their skills!
Pledges start at $5 for a PDF.
---
Glorious Wrestling Alliance: Ultrabrawl
Glorious Wrestling Alliance: Ultrabrawl is a fast-and-frantic card game that pits larger-than life-competitors against each other in choreographed, in-ring combat (a.k.a: wrestling!) Link together flowing combos to wear down your opponent, win over the crowd to build up momentum and turn the tide with carefully timed blocks and reversals. Think you can get them on the ropes?
Pledges start at $6 for a PnP and $19 for a physical copy.
---
Forsaken
Forsaken is an immersive narrative adventure game where you take the role of a character looking to leave your mark on the harshest of worlds. Every character has a personalized branching story, with every path uniquely-tailored to the choices you make along the way. How will you change the face of Thyrria, and how will Thyrria change you?
Pledges start at $129 for the core set.
---
One Shot Wonders – Fantasy RPGs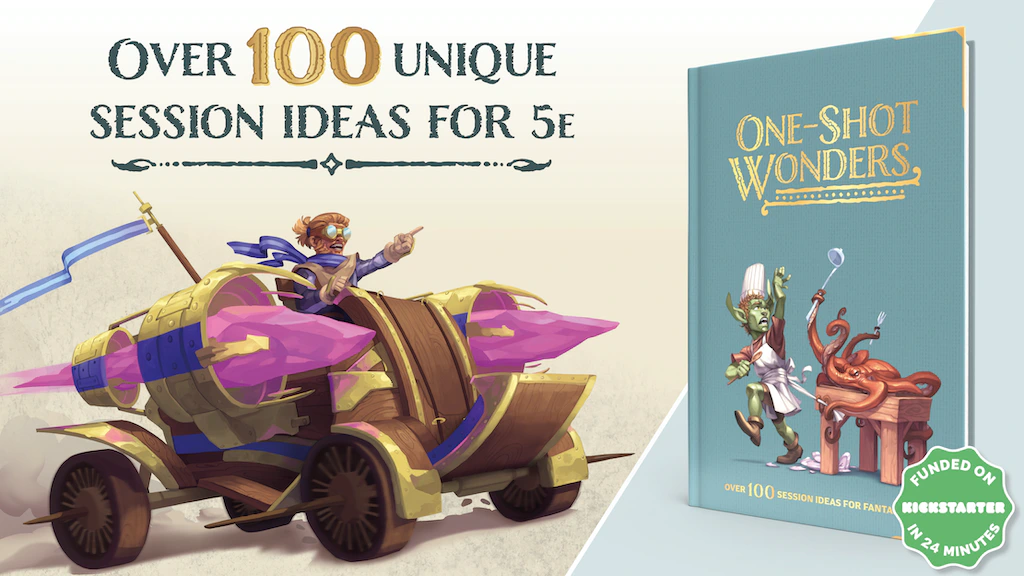 Everything you need to plan your next game in two pages or less in One-Shot Wonders! Over 100 story ideas included can be used to run one-shot adventures, as well as fun side quests that can be incorporated into your current campaigns. The stories are suitable for adventurers ranging from Levels 1 to 8. While the book includes references to 5E rules and stats, the stories within provide inspiration for game masters of all fantasy RPG systems!
Pledges start at $26 for a PDF.
---
Lore of Aetherra: Dark Symmetry
In Factions of Sol play as one of eight asymmetric factions competing to win Megacore's favor. Hitch gravity assists to explore far flung worlds or customize your ship to move the planets themselves. Sol is forever changing, and as the planets orbit the Sun each faction must plan their moves carefully to emerge victorious.
Pledges start at $59 for the game.
Subscribe to our newsletter!
Get Tabletop, RPG & Pop Culture news delivered directly to your inbox.