Rockstar Hacked – GTA VI Leaks Taken Down, Source Code Possibly For Sale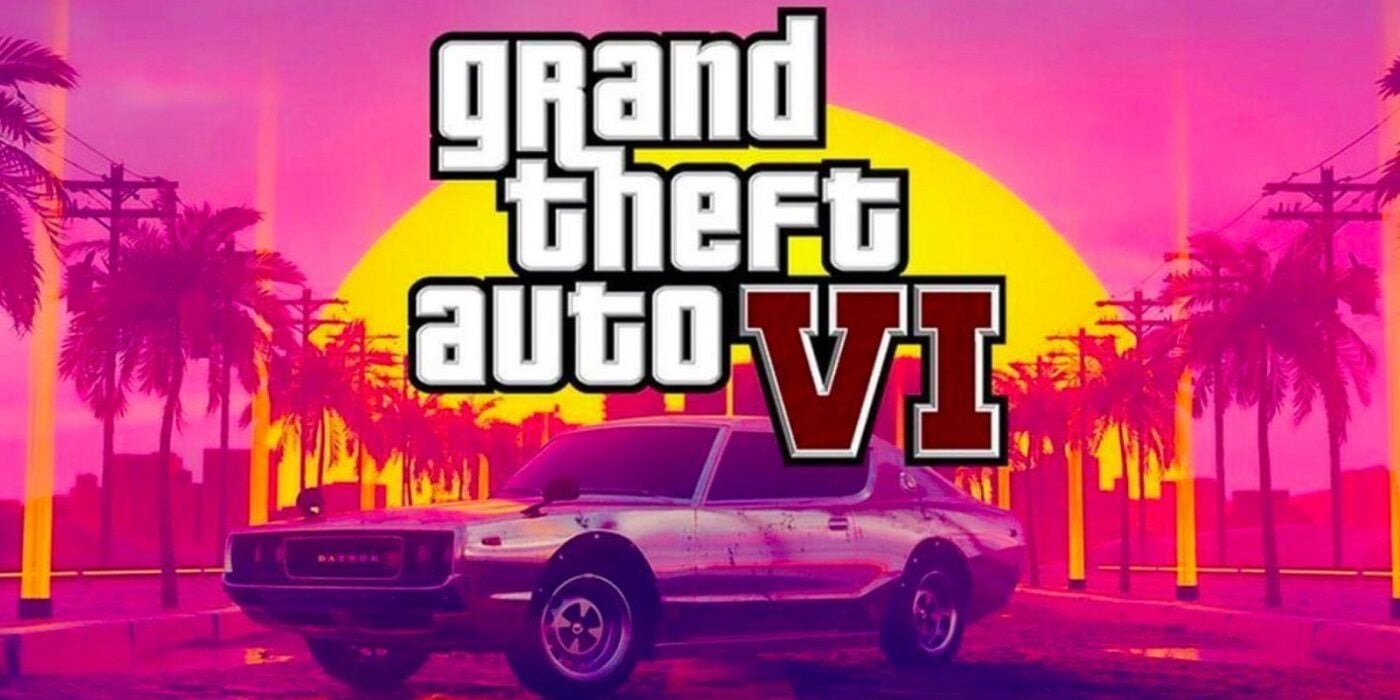 A whirlwind of a weekend that started off with a potential Grand Theft Auto VI leak has unfurled unexpectedly.
Rockstar Games was hacked over the weekend. You doubtless saw the whirlwind that grew from rumored leaked videos of GTA VI that steadily became more and more legit. But that's only the beginning of an absolutely wild ride.
According to Rockstar's official statement, development won't be impeded: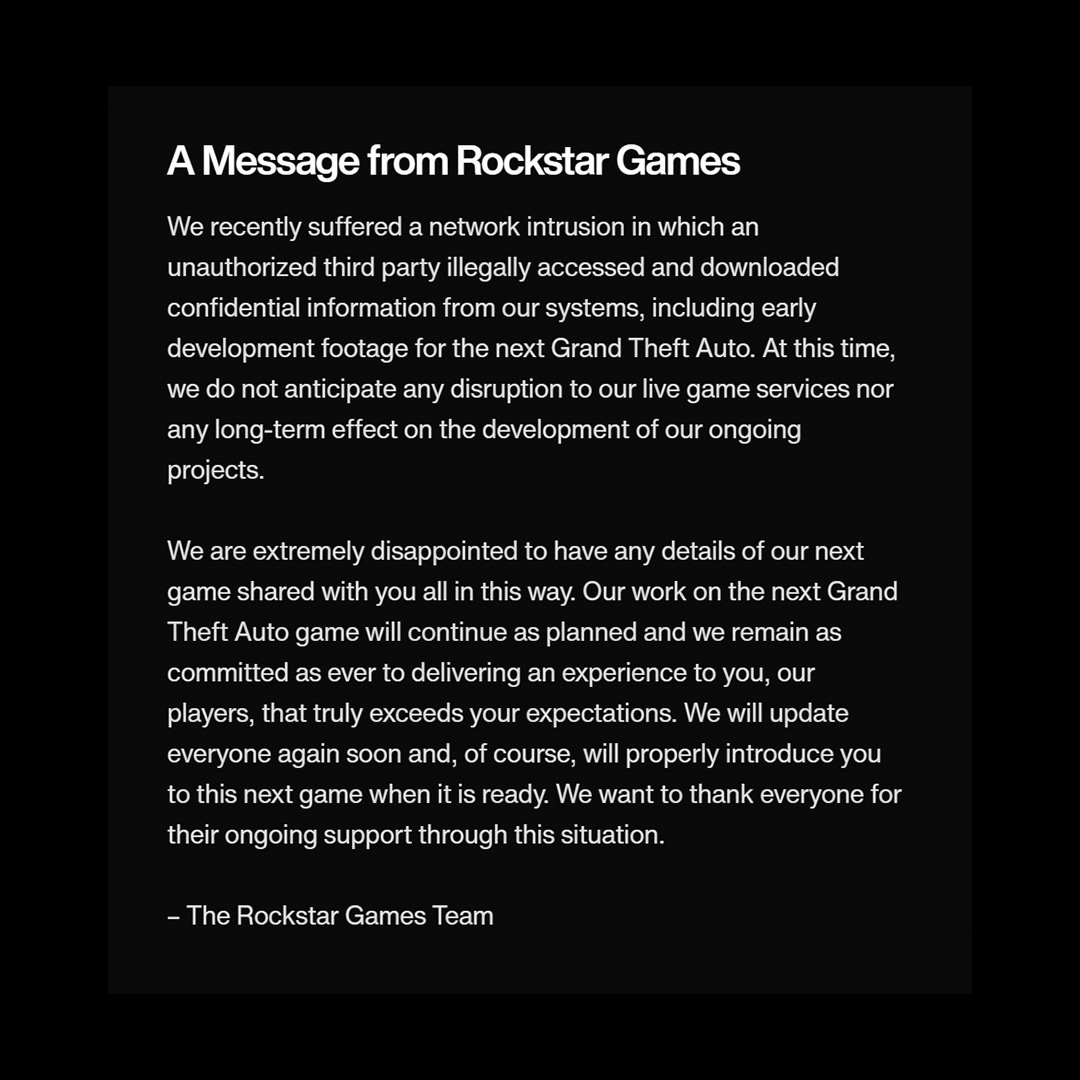 We recently suffered a network intrusion in which an unauthorized third party illegally accessed and downloaded confidential information from our systems, including early development footage for the next Grand Theft Auto. At this time, we do not anticipate any disruption to our live game services nor any long-term effect on the development of our ongoing projects.
We are extremely disappointed to have any details of our next game shared with you all in this way. Our work on the next Grand Theft Auto game will continue as planned and we remain as committed as ever to delivering an experience to you, our players, that truly exceeds your expectations. We will update everyone again soon and, of course, will properly introduce you to this next game when it is ready. We want to thank everyone for their ongoing support through this situation.
But the leaks were only the beginning. And while Take-Two is quickly moving to take down any of the footage from the leak, once the information is out there, it's hard to control. But on top of that, it appears that the source code for GTA V and GTA VI is being offered for sale.
GTA VI Leaks And GTA V Source Code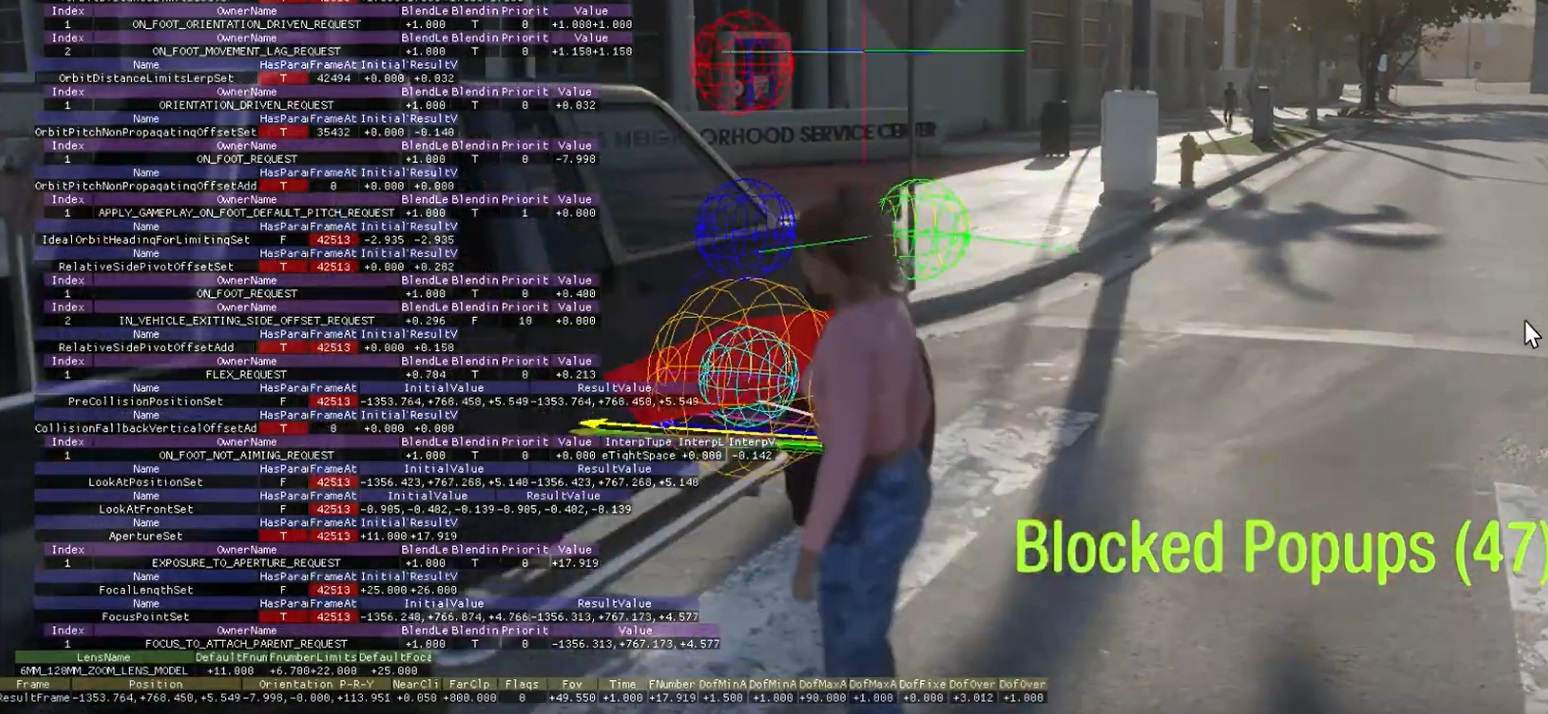 This past Sunday, an individual claiming to have been part of the recent Uber hack published screen shots and videos of the source code. But beyond that, they seemed to be offering up both GTA V's source code and looking for a deal from Rockstar or Take-Two for GTA VI's source.
Until the supposed hacker's account was removed, they were popping up on various forums "taking requests like a reddit AMA" including asking for the hacker to send code related to an ongoing case vs TTI.
For now, though, the dust seems to have settled. Moderators closed the GTA subreddit, but it's open again with heavy restrictions on leaked info.
Meanwhile, the hackers accounts have been deactivated, but as the story develops, we'll keep you updated.
Subscribe to our newsletter!
Get Tabletop, RPG & Pop Culture news delivered directly to your inbox.
Perhaps least surprising in the whole story is the number of people who view footage rife with placeholder animations and clearly unfinished, and have chosen to take that personally