The Galaxy's Greatest 'Star Wars' Costumes on a Budget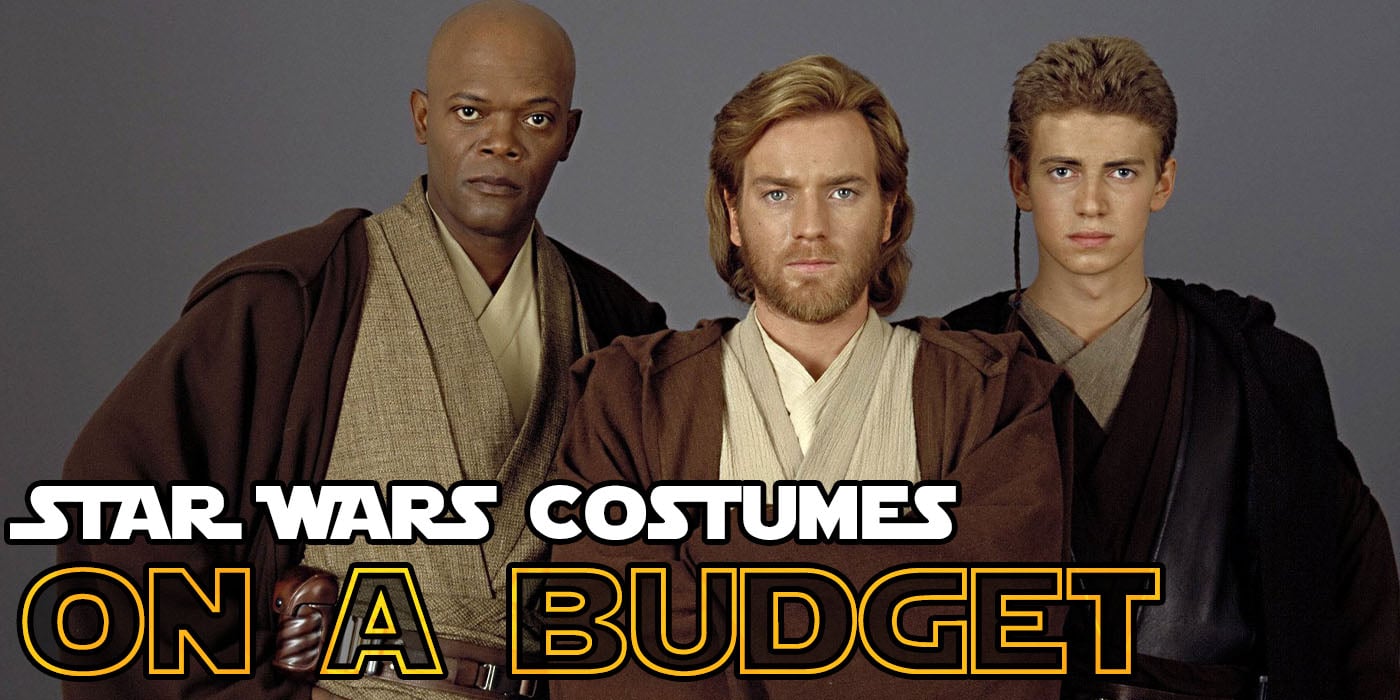 Between Halloween and D23, there are lots of reasons to be thinking about Star Wars costumes right now. But what if we're on a budget?
Judging by the number of tourists here in scenic Salem, MA, the Halloween season has begun. And on top of that, D23 is in less than a week! And if you're me, a trip to Disneyland to see Batuu for the first time is less than a month away! There are tons of reasons to throw together a Star Wars costume right now. But some of us have limited crafting time and a budget. Well, lucky for us, we have options!
Go Official

This is going to be the least budget-friendly option by a long shot, but it will be one of the options that look best. I've seen some cosplayers who may or may not produce nicer work than anything the park will have on a mass-produced level. So my standards are a little high.
But at the end of the day, the Galaxy's Edge offerings are pretty ding-dang nice. And, if I'm being very honest, fairly reasonably priced for what they are. Of course, these are one of the more expensive options. So if you don't plan to attend a lot of conventions, troop with the 501st or Rebel Legion, or add any of these pieces to your everyday closet, this may be a bit much for a lowkey Halloween.
DIY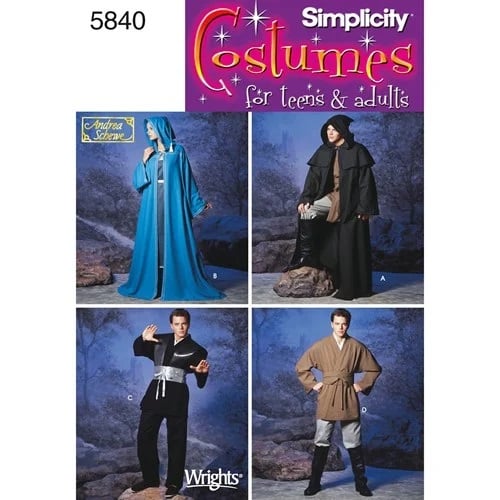 This is the route I've taken, and while it's a pretty cool feeling to turn a pile of stuff from the fabric store into a wearable article of clothing, it's also difficult. Not to mention a bit of a slippery slope. One day you're making Jedi robes as a simple last-day-of-con costume, the next you're committing months of your time to embroider Padme's senatorial gown.
That said, Jedi robes are probably one of the easiest projects to learn on and the fabric they use is designed to look cheap. So if you have access to a sewing machine or any interest in picking up an inexpensive one definitely consider this route. Simplicity 5840 is a really great intro to Jedi tunics albeit a little cheesy. But hey, you're not entering any contests, right?
Grab a Single Recognizable Prop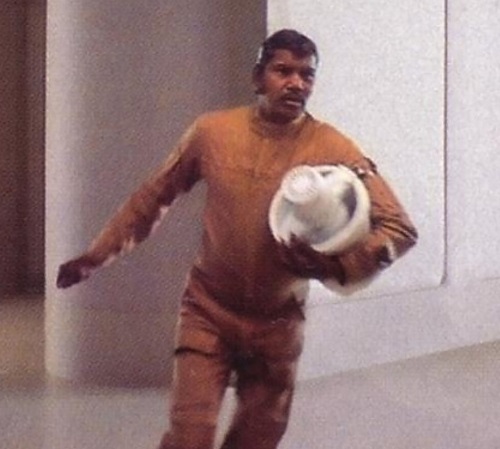 Do you happen to have that ice cream maker? Well then have I got some good news for you! You may think that I'm going to tell you to find an orange jumpsuit, but honestly, just an orange shirt would work. This will be a very funny costume for about three pictures. And then the ice cream maker will get put down somewhere and forgotten for the rest of the night and that's a-okay.
Subscribe to our newsletter!
Get Tabletop, RPG & Pop Culture news delivered directly to your inbox.
Lean into Being Cheesy
I get it, costumes are hard. And if there's nobody to impress or this is just for fun it can be had to feel motivated to spend any real time or money on them. So let's phone it in.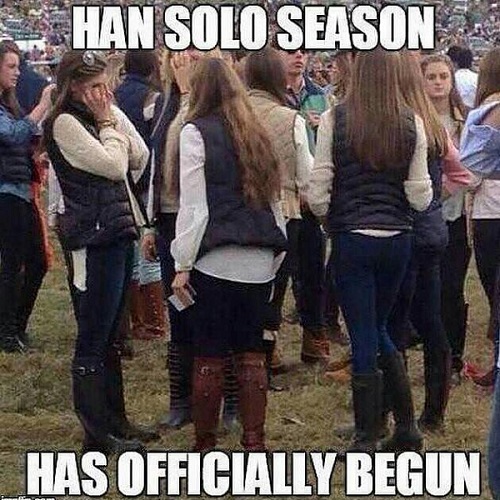 This meme doesn't get passed around a lot because it's an uncommon autumn outfit. Be honest, do you know somebody or are you somebody who owns this? I know I do. It's me! Go ahead, be the most comfortable Han Solo on the block. Get a Nerf blaster to complete the look (and because shooting Nerf darts at stuff is objectively fun) and you're in business.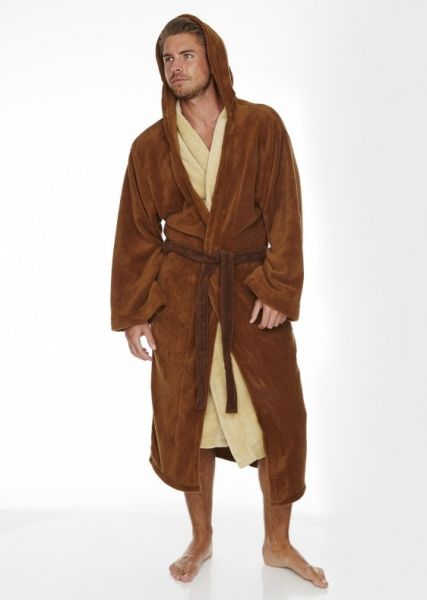 Bathrobe Jedi. Do you own a bathrobe? Are you willing to wear that bathrobe and call it a costume? Bonus points if it's one of the official robes with the Jedi Order symbol on it or one of the robes that make you look like a very lazy X-Wing pilot. I don't know if this is the right choice for every costumed occasion, but I also don't know that it's not.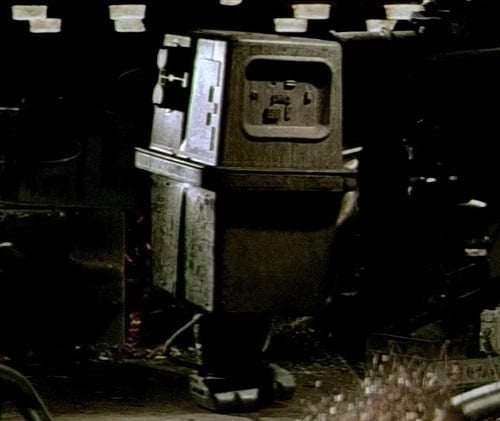 Gonk it up! Find a large box, paint the box black, cut out an eye hole, and profit. You could add those buttons and embellishments with smaller pieces of cardboard and some glue. But most of this costume's recognizability is going to come from you saying, "Get it? I'm the gonk droid!"
Have any of these inspired you to start thinking about your future Star Wars costume plans? Are you more of a DIYer, a buyer, or a phone-it-iner? If you're dressing up for Halloween, D23, or some other occasion this year, what will you be? Let us know in the comments!
May The Force Be With You, Adventurers!