Video Games: Bigmode Aims to Bring the Best Games to Indie Gaming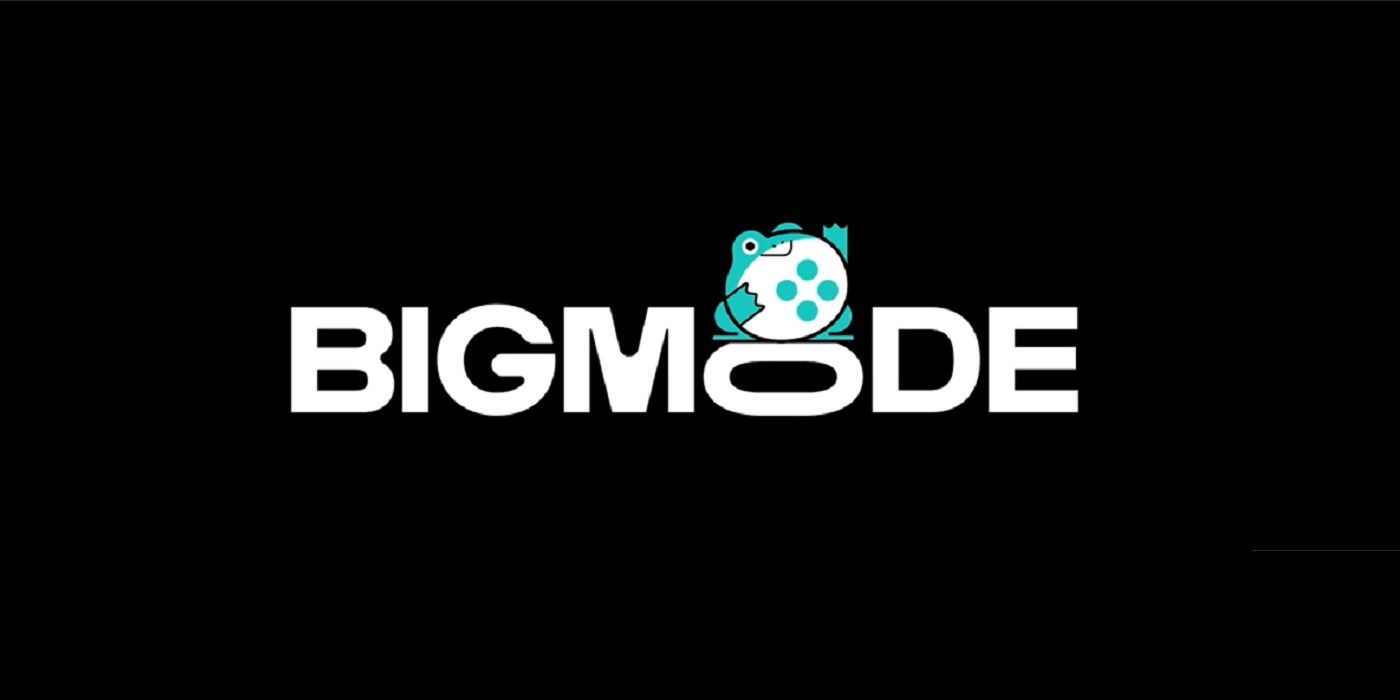 Youtuber and gamer, Videogamedunkey (aka Jason Gastrow) would like to introduce to Bigmode; his brand-new indie game publishing company.
On September 21st Bideogamedunkey announced his latest project, Bigmode. This start-up indie game publisher is built on the ideals of real, fun, original gaming.
Bigmode
Launching this week, Bigmode is brand new. But its core value and goal is one that I think the most passionate and casual gamers alike can agree on; good games deserve attention.
"I've been on YouTube for eleven years and one of the core themes of my channel has always been to slam dunk soulless cash grabs into the garbage can and lift up and praise the truly inspired works of art in this medium. For years and years and years I have always sought out the very best indie games out there and have tried to do them justice; putting millions of eyes on the games that actually deserve attention." – Videogamedunkey
Bigmode will be a publisher for small indie game creators who have something truly special to share with the world. And according to their official website, the goal of Bigmode is to support "games being made with substance, quality, creativity, and fun in mind."
"Out number one priority is to publish some of the very best games out there." – Videogamedunkey
Aspiring Game Developers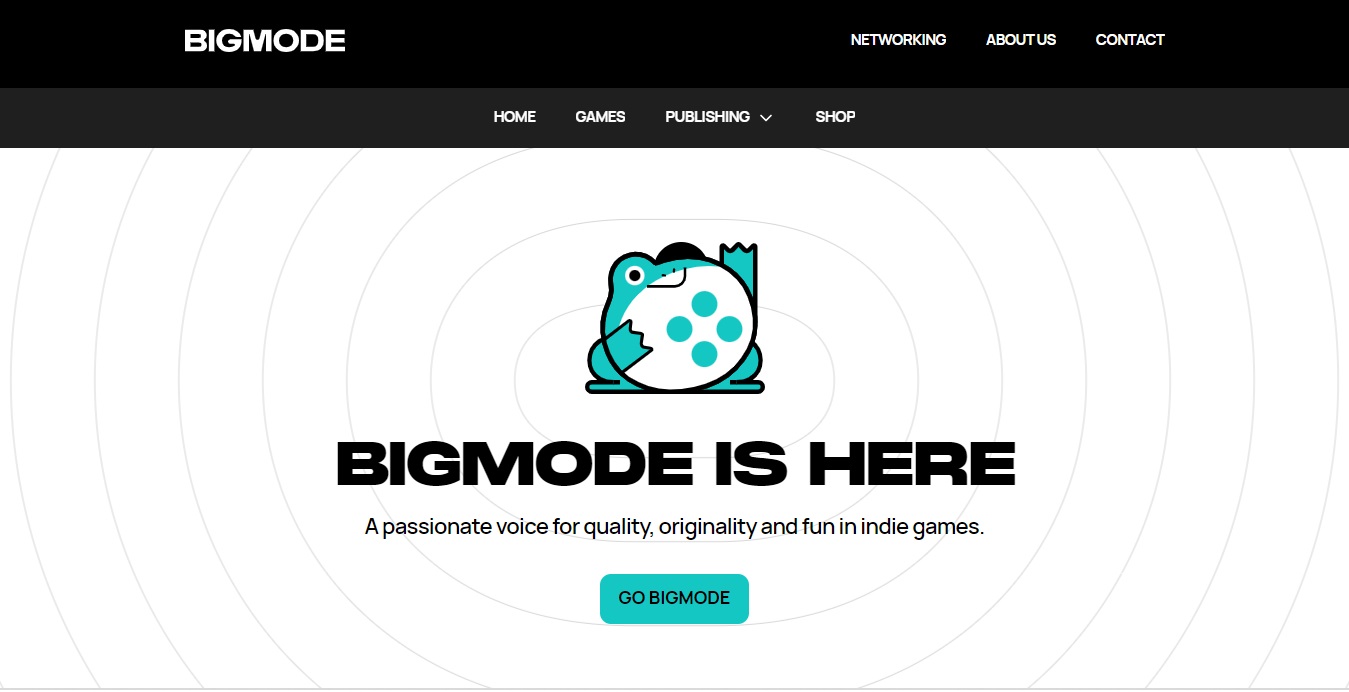 If you think you have what Bigmode is looking for, you can apply on their website. Videogamedunkey promises he wants no creative control over your game. Instead, he wants to be involved in seeing that the best ideas get made into the best games. "I want to help make it happy," he says. "Bigmode will be all about building up the games and the developers. We put a lot of effort into making the most developer-friendly contracts possible."
Bigmode is also looking for programmers, level designers, artists, and everybody else who wants to get involved with making good indie games. For them, the "Networking" tab on the website is where to go to reach out.
About Videogamedunkey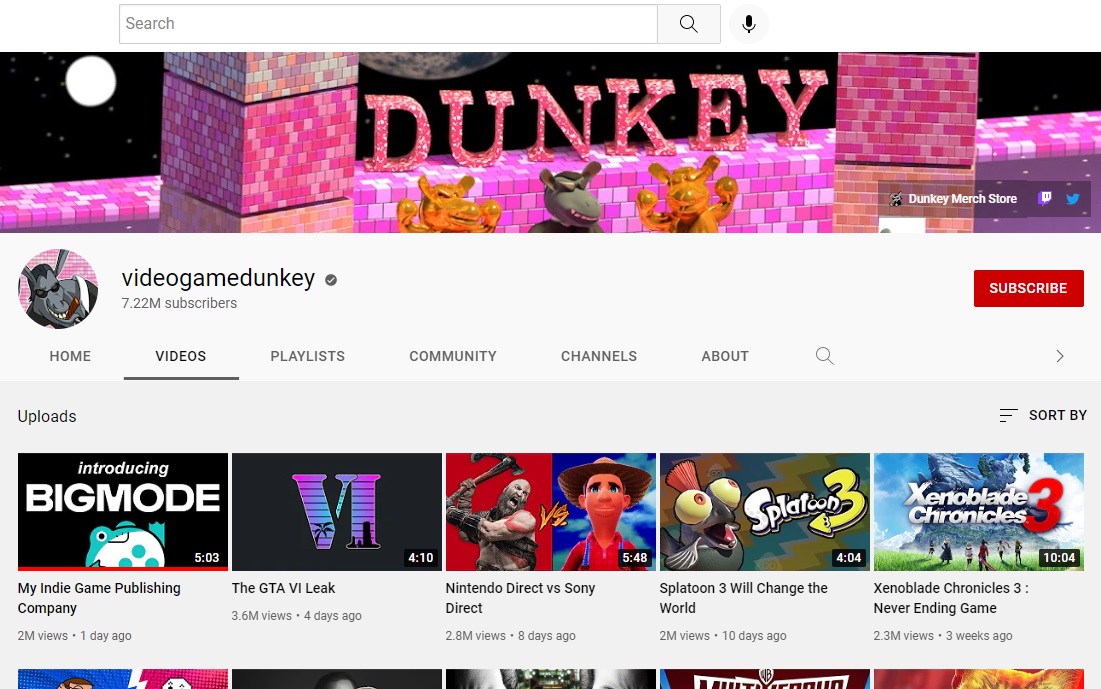 Starting his channel in 2010 with a speedrun of Battletoads, Jason Gastrow, also known as Videogamedunkey, has been working with and producing content about video games for more than a decade. His channel includes playthroughs, reviews, and video essays. With 7.2 million subscribers always get a massive number of views per video. He describes his videos as goofy and light-hearted and has been called one of the most influential game critics on YouTube.
Subscribe to our newsletter!
Get Tabletop, RPG & Pop Culture news delivered directly to your inbox.
For more information about Bigmode you can visit their website, YouTube channel, and Twitter. All three are pretty quiet at the moment. But we expect as game developers join and get to work bringing their creations to life there will be much more to see. We look forward to hearing a lot more from Bigmode in the future.
Do you have a game you may pitch to Bigmode? Are you familiar with videogamedunkey's videos and reviews? What is your favorite indie game? Let us know in the comments!
Happy Adventuring!