Age of Sigmar: Roadmap and Next Battletomes Announced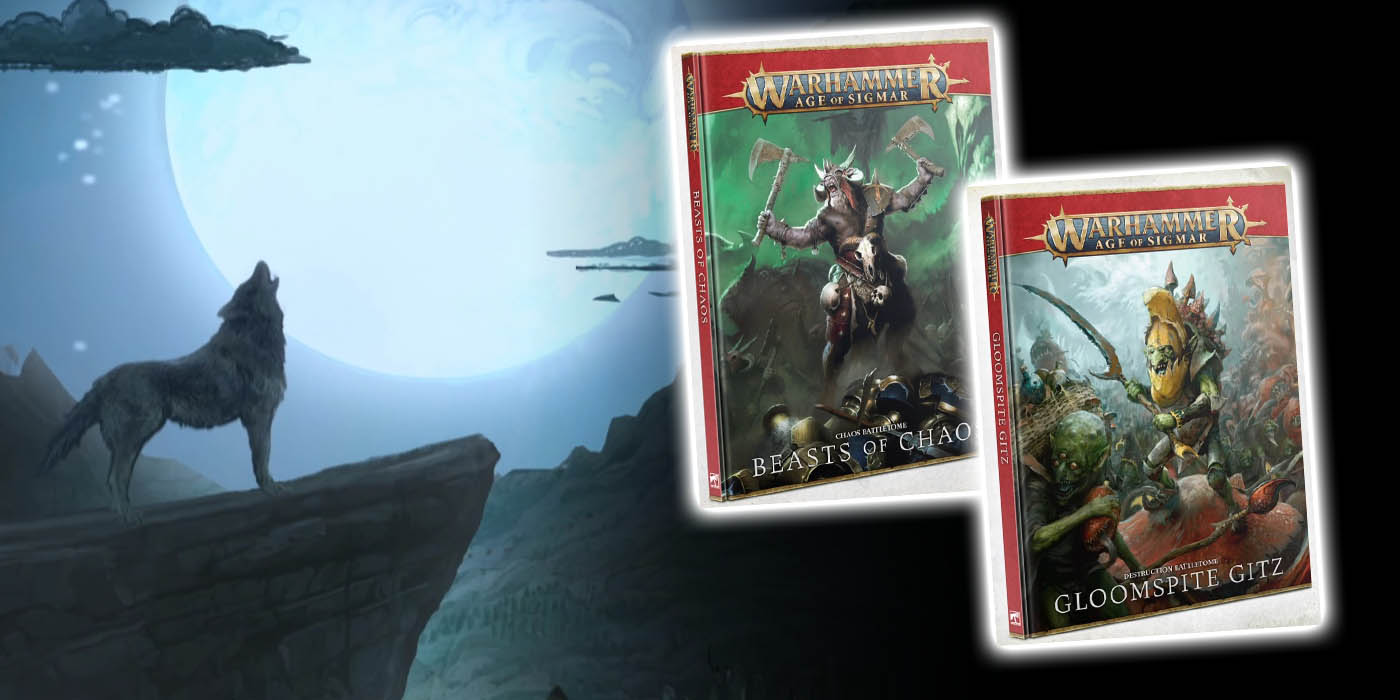 The future of the Mortal Realms looks like…battletomes. We know the next two books and have a roadmap for more on the way!
The Warhammer Preview Online was last night and we got a bunch of exciting previews for both 40k and AoS. For me, there's a lot to be hyped for with a bunch of great new models and a direction the games are moving. On the AoS side of things we got a look at the next pair of Battletomes coming soon!
New Battletomes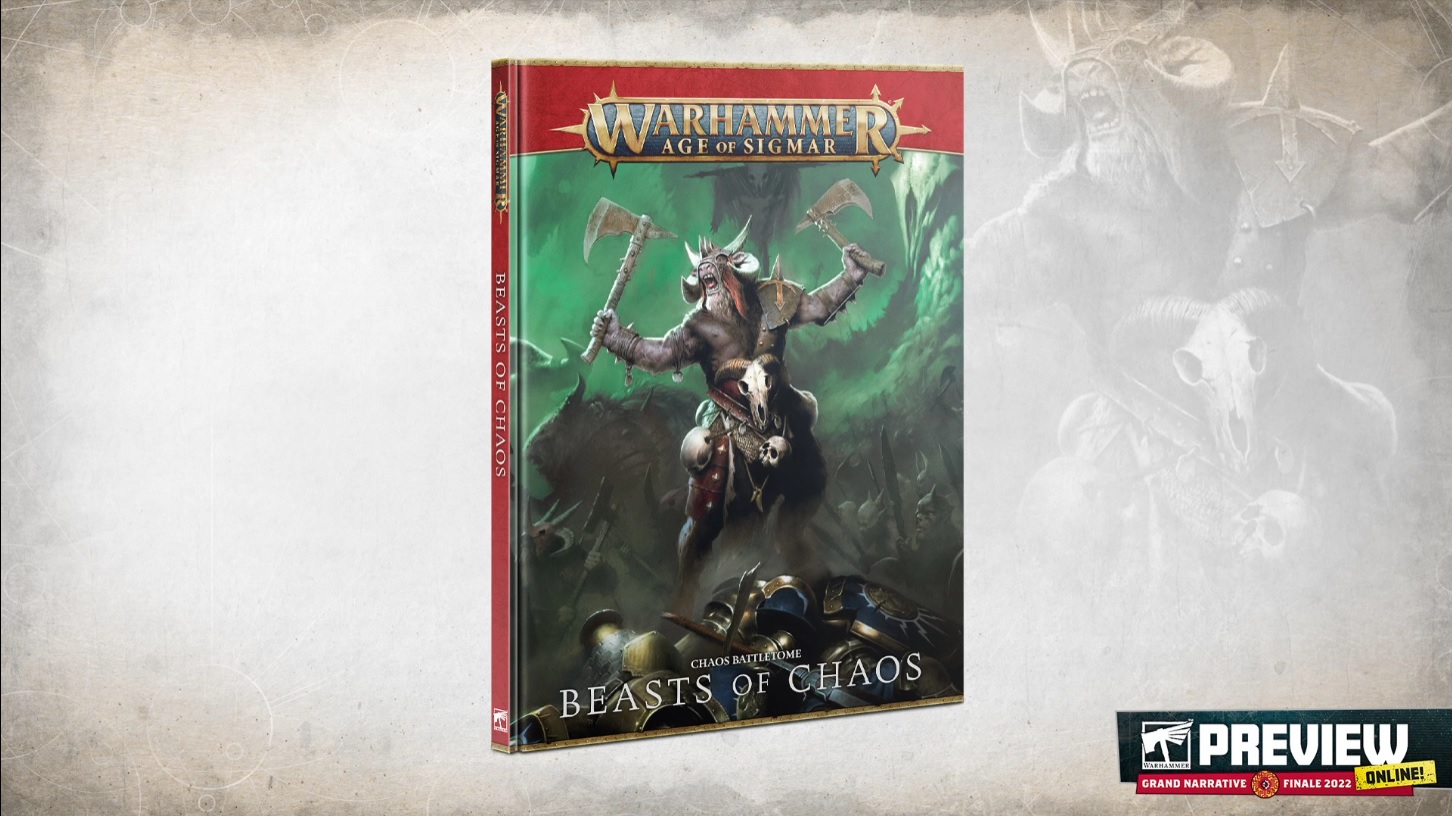 The Beast of Chaos are getting a new book and a new Beastlord to hold the fort down or lead the charge — you pick.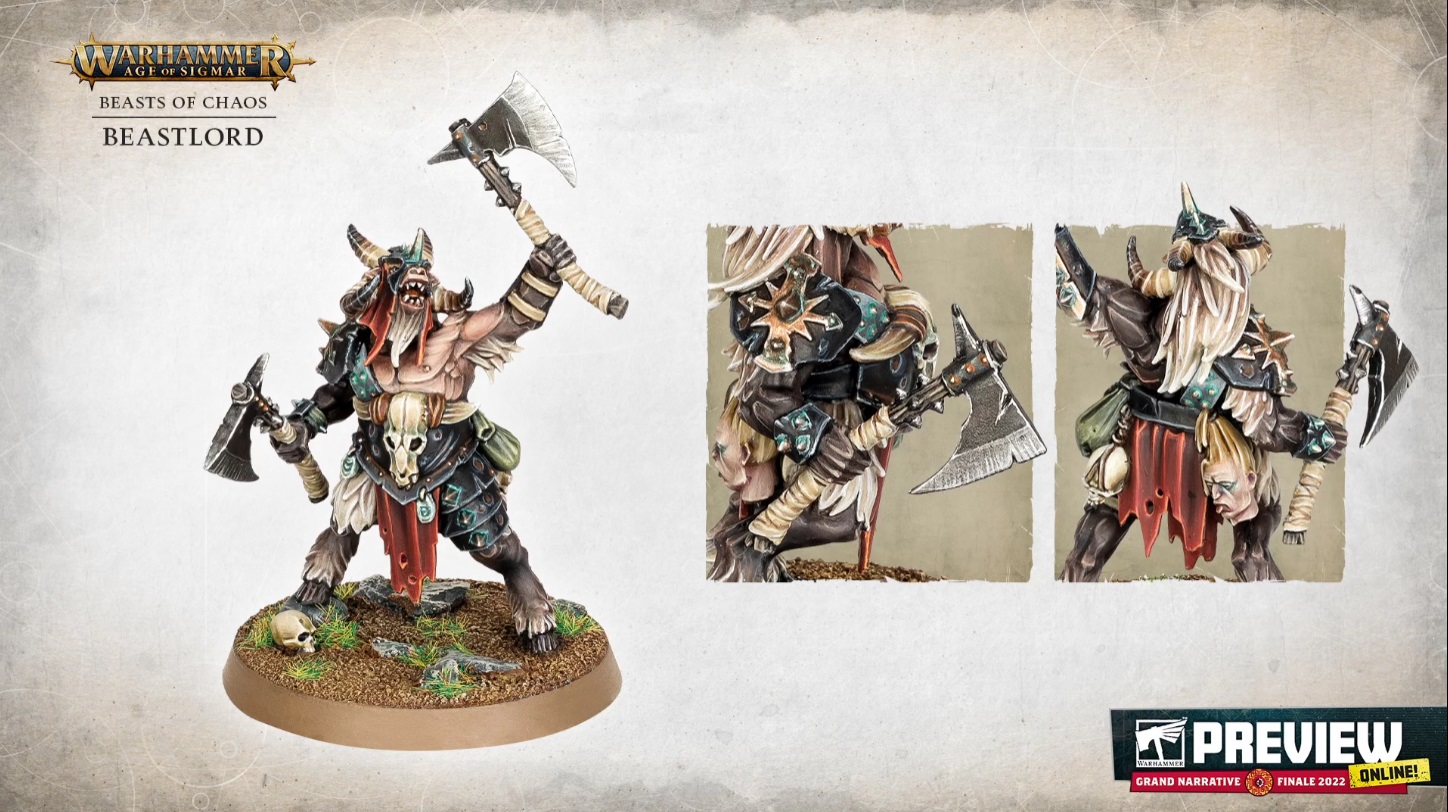 We also got a look at one of his new rules, too:
Expect more of that in the book…lots more.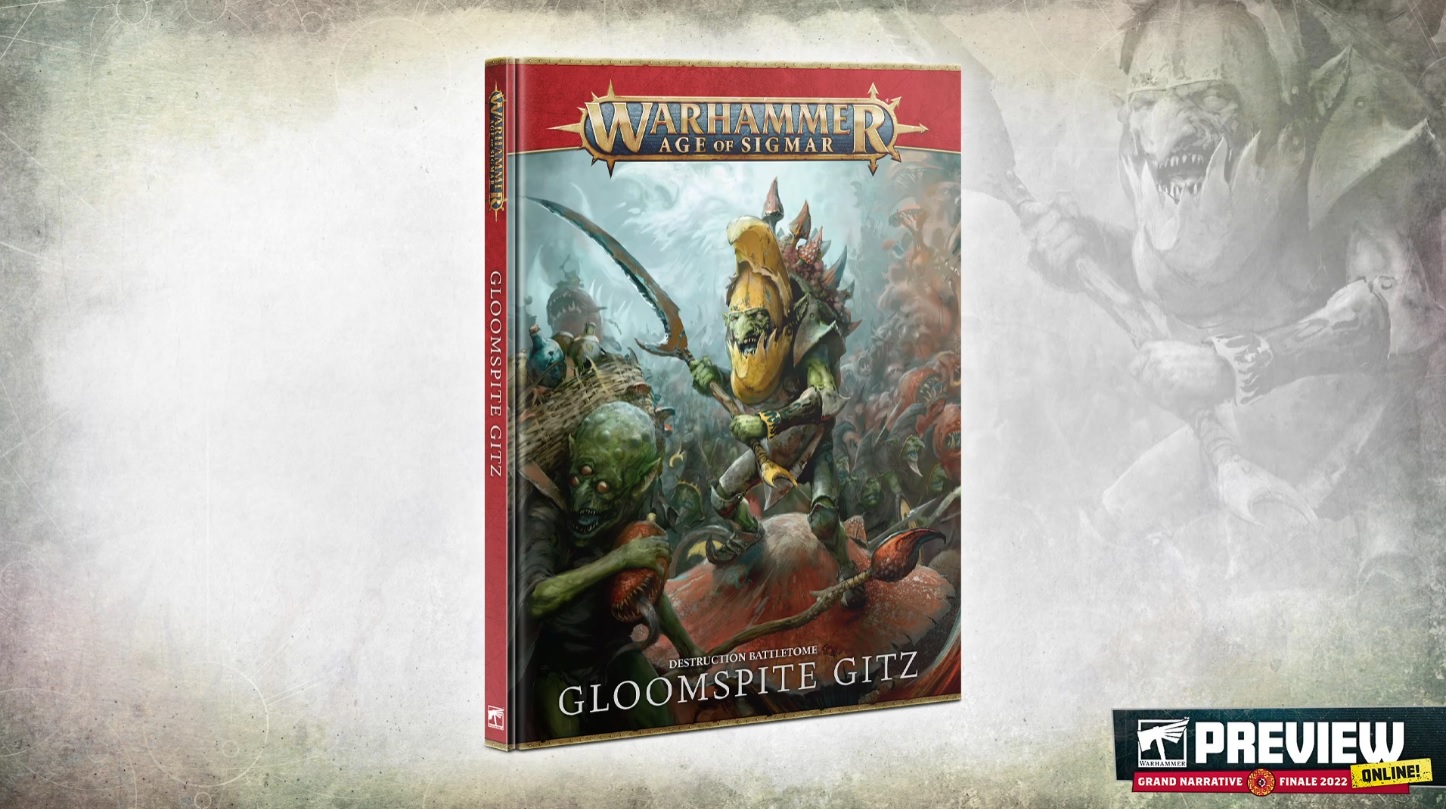 The Gloomspite Gitz are also slated for a new battletome release and they are getting some new models from some old allies.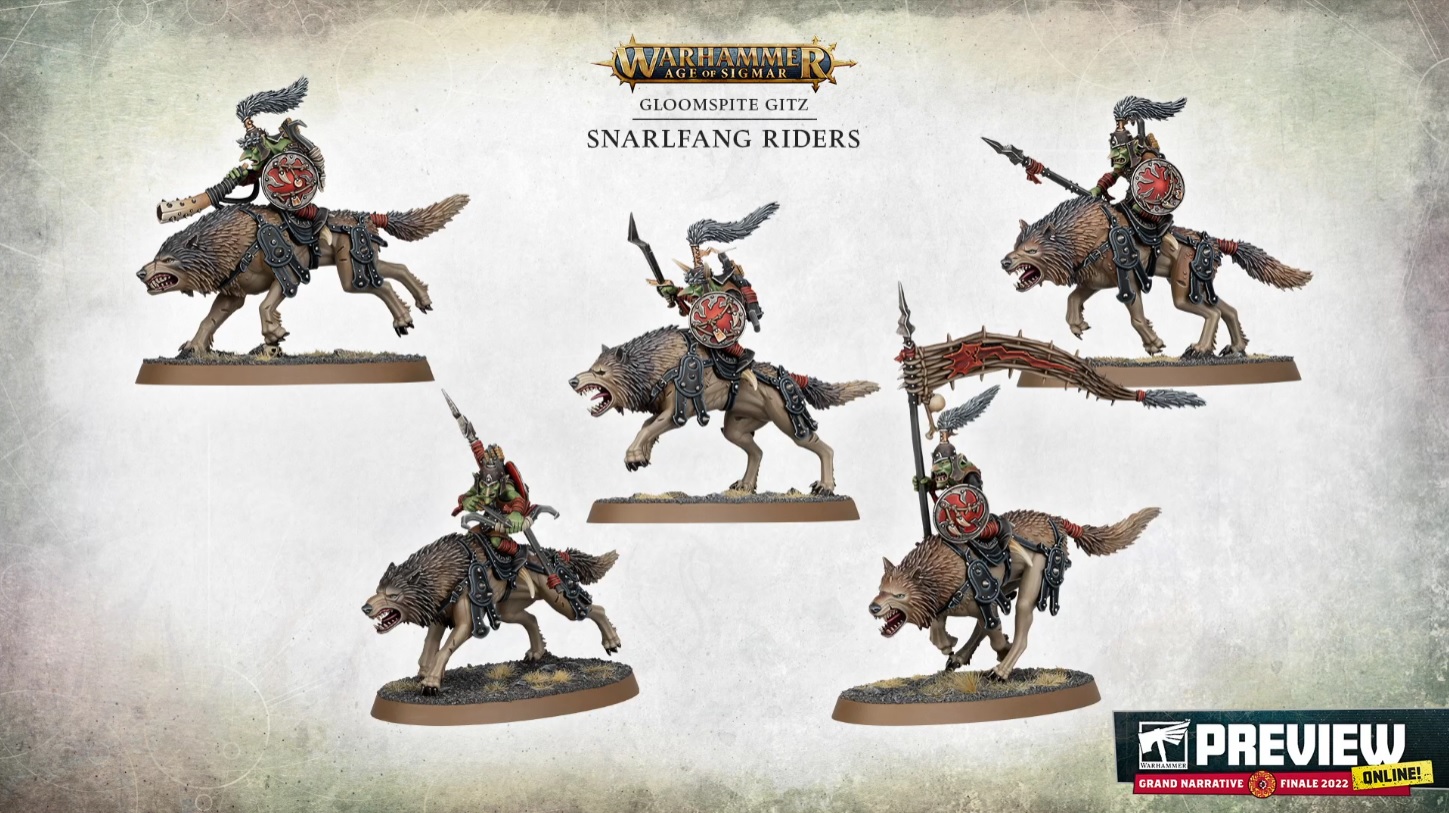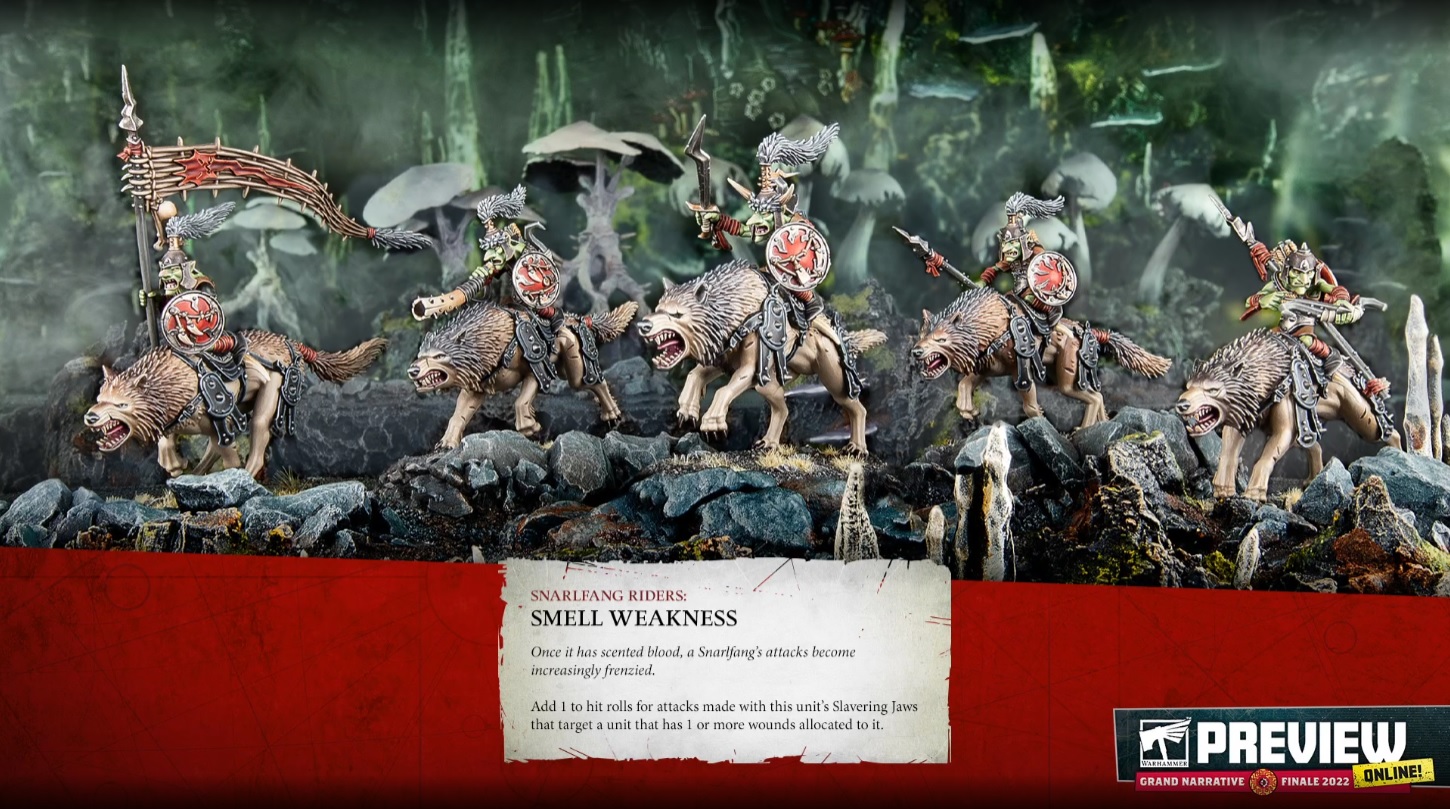 Subscribe to our newsletter!
Get Tabletop, RPG & Pop Culture news delivered directly to your inbox.
We had wolf riders before and we've even seen an Underworlds warband with them. Remember Rippa's Snarlfangs?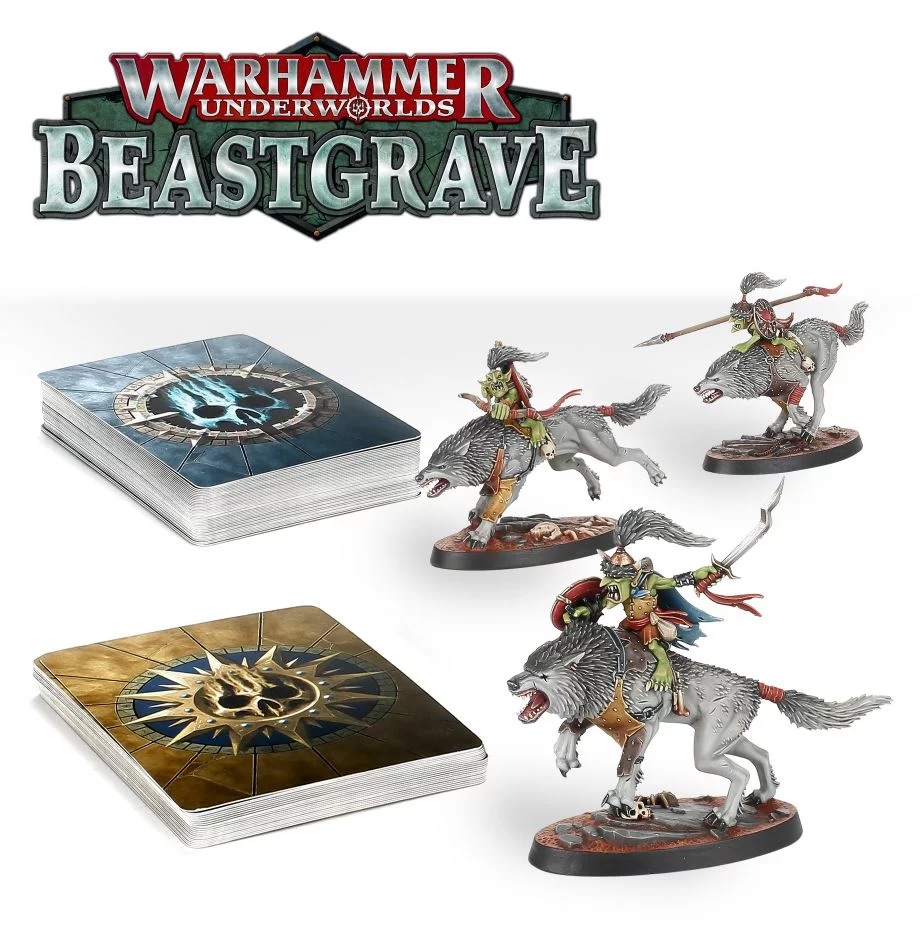 That was just a tease of things to come! And speaking of things to come…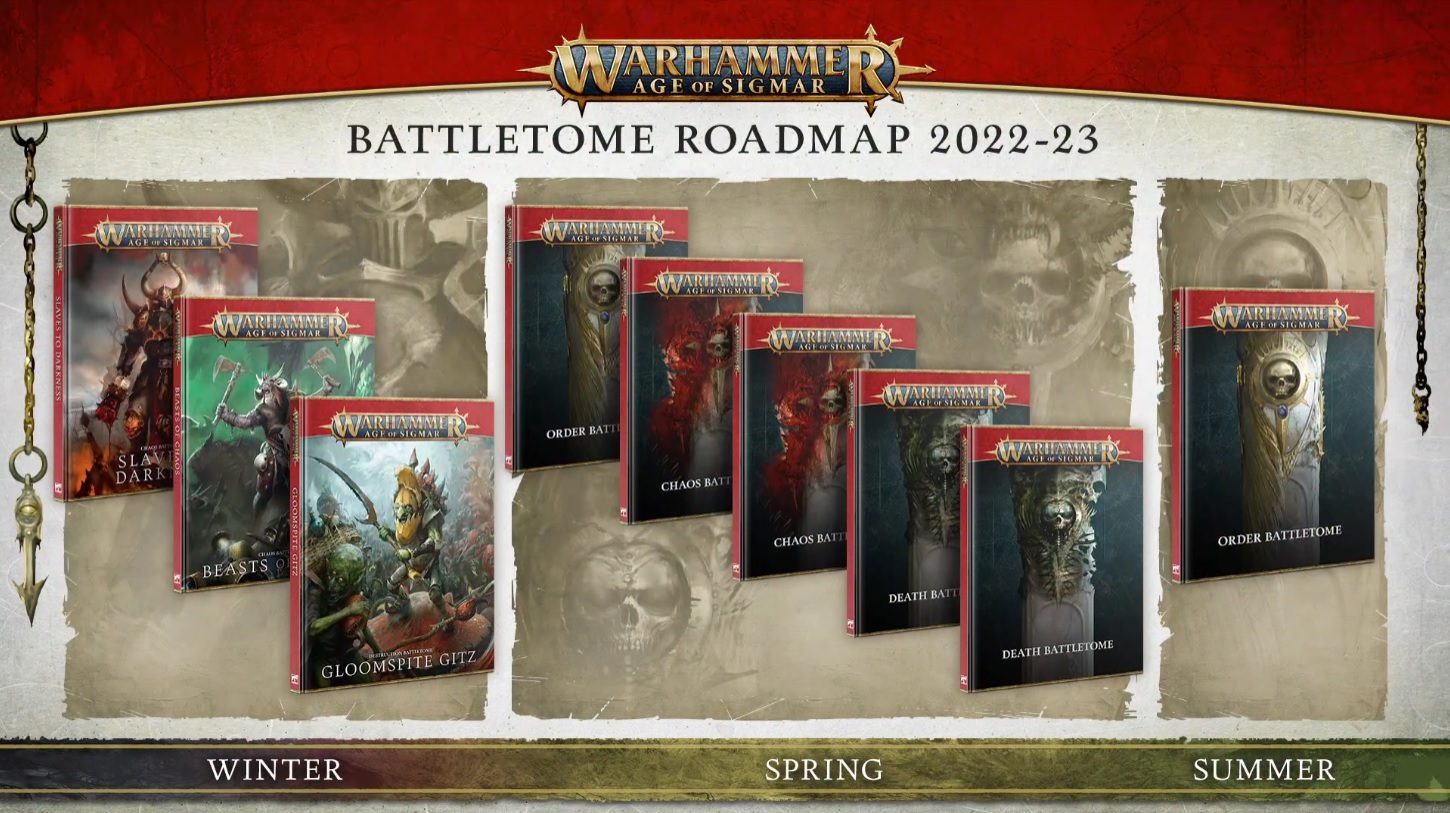 There's the new Roadmap for Age of Sigmar! Spring is going to be popping with 5 new battletomes! And Summer has at least 1 Order book on the way too. Anyone want to start speculating which books are coming in 2023?