'Constantine 2' Director Pushing for a Hard R-Rating for the Sequel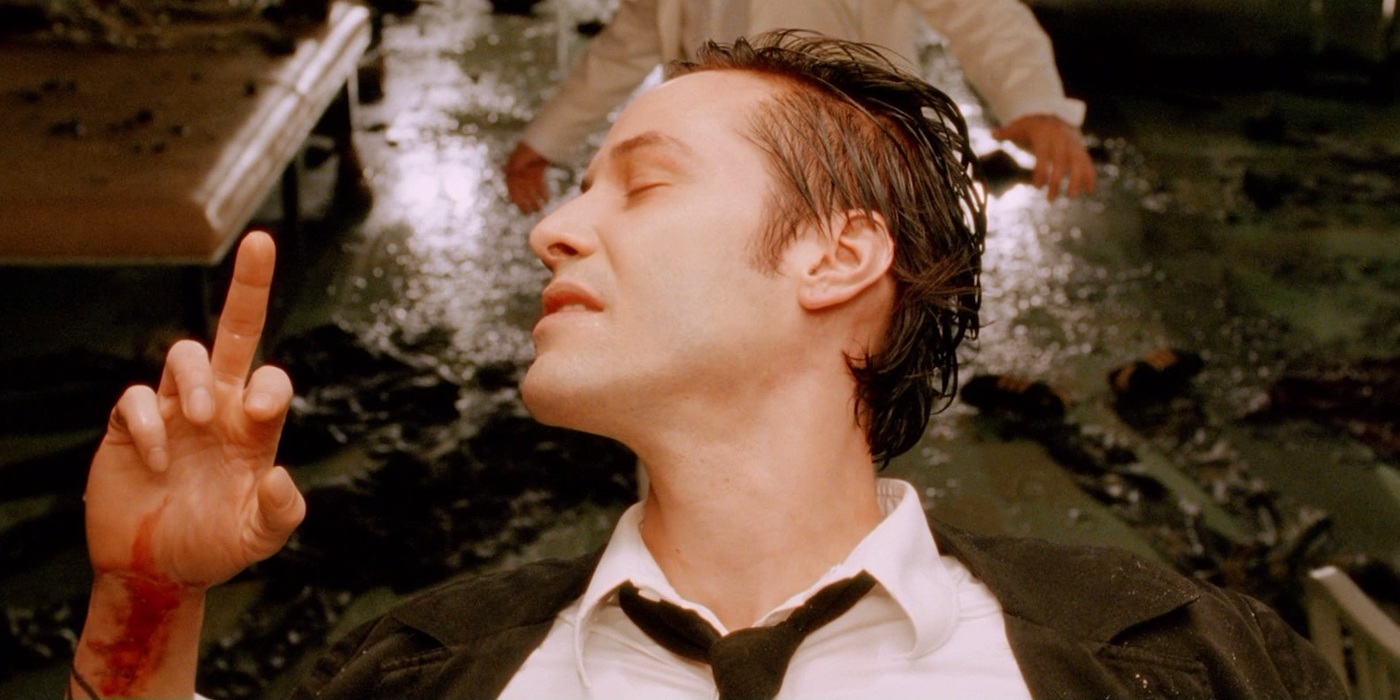 If Constantine 2 director Francis Lawrence has his way, the sequel will be more violent and gory than the first. I am all for this.
The 2005 adaptation isn't the most faithful, but it was a hit at the box office and has a loyal fan base nearly two decades later. Even if Reeves isn't your perfect occult detective, it's hard to deny that the rest of the cast and the movie's look is fantastic. The call for a sequel has been out there for years and it was finally heard.
Constantine 2 Director Talks
Constantine 2 will reunite Keanu Reeves and director Francis Lawrence. No news on the plot or if we'll be seeing more of the first movie's cast – like Rachel Weisz, Tilda Swinton, or Peter Stormare. It's still a bit early. The director has shared more details about the project since the announcement dropped, including that he wants to do an actual R-rated movie this time. He told TheWrap…
"One of the biggest things for me about the first one was we followed, per Warner Bros., the rules to make a PG-13 movie in terms of violence, blood, language, sexuality. But the ratings board gave us a hard R based on their the gray zone of intensity. And my big, big regret was that we have an R-rated movie that's really a PG-13 movie. And if I was going to have to have an R, I would have really made an R-rated movie. I would have made it much scarier and much more violent, and I would have really made an R-rated movie."
A lot has changed in the seventeen years since Constantine hit theaters – especially for comic book movies that were once seen as being for just kids and families. Deadpool made bank at the box office with an R-rating – twice. Audiences clamor for violent franchises like John Wick, and horror movies have taken over the box office. It's a good time for John Constantine to return – and there are a lot of stories to be found in the 300+ issues of Hellblazer.
A Sequel Was Always in the Works
Seventeen years is a long time to wait for a sequel. In an interview with Collider, Lawrence spoke about why this has taken so long to get off the ground.
"It's something that we've been talking about since we made Constantine because we all loved it. So we've been talking about it, talking about it, talking about it. All the DC [properties], because Vertigo is part of DC, that sort of like the control of those properties got complicated with Warner Bros. with DC, with JJ [Abrams]'s deal, you know, all those kinds of things. There's a lot of complicating factors. So it was never Akiva [Goldman], and Keanu, and I happen to be sort of convinced to do it. It was really trying to figure out how we can get some sort of control over the Constantine character again."
Let's hope the long gap doesn't lead to something similar to The Matrix Resurrections (no, I was not too fond of it – yes, I'm glad you did), though. I'd rather have nothing.