D&D: Five Amazing Holiday Adventures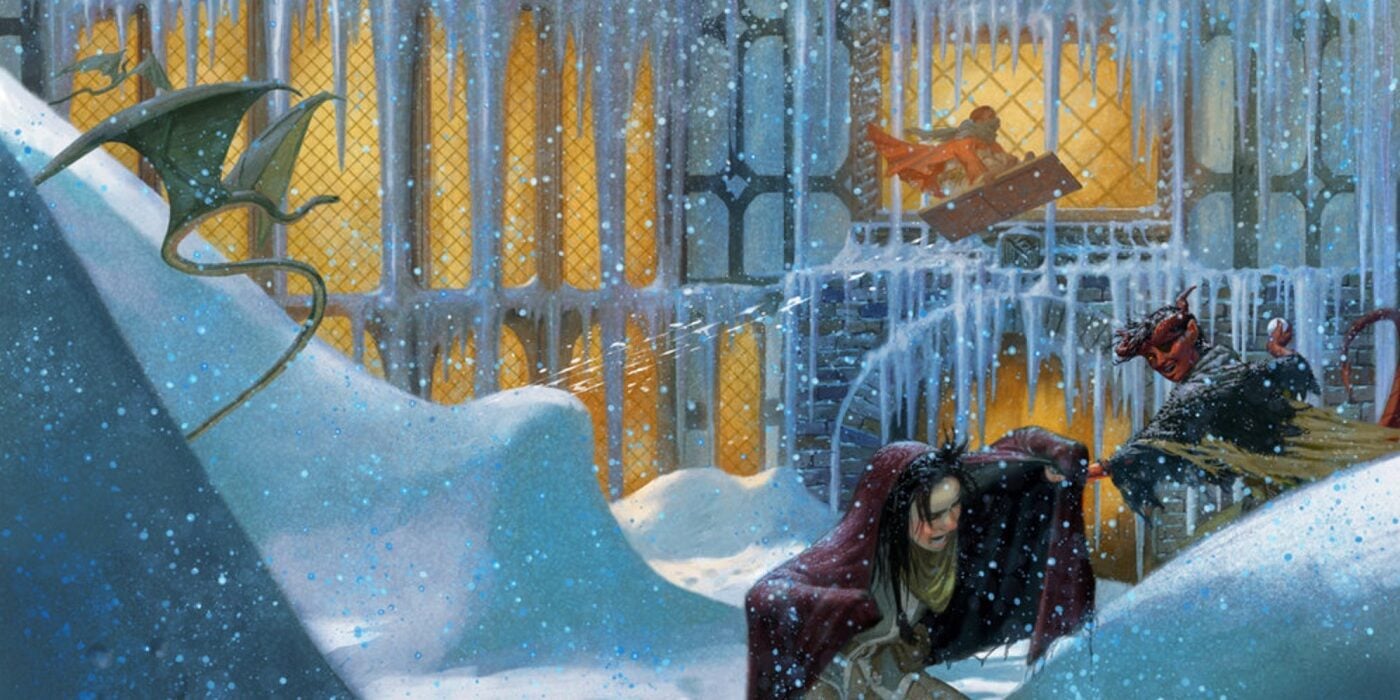 Get your holiday gaming planned early this year. Check out some of our favorite D&D holiday adventures for your yuletide gaming sessions.
Now that American Thanksgiving has gone, the dreaded holiday season is upon us. Deep beneath the dreaming earth, the ringing of the bells heralds its coming. None of us wants a lot for Christmas, there is just one thing we need.
We don't care about the presents underneath the Christmas tree. We just want, for our own, the chance to be together and play games with friends. And, you know, winter-themed adventures would be nice.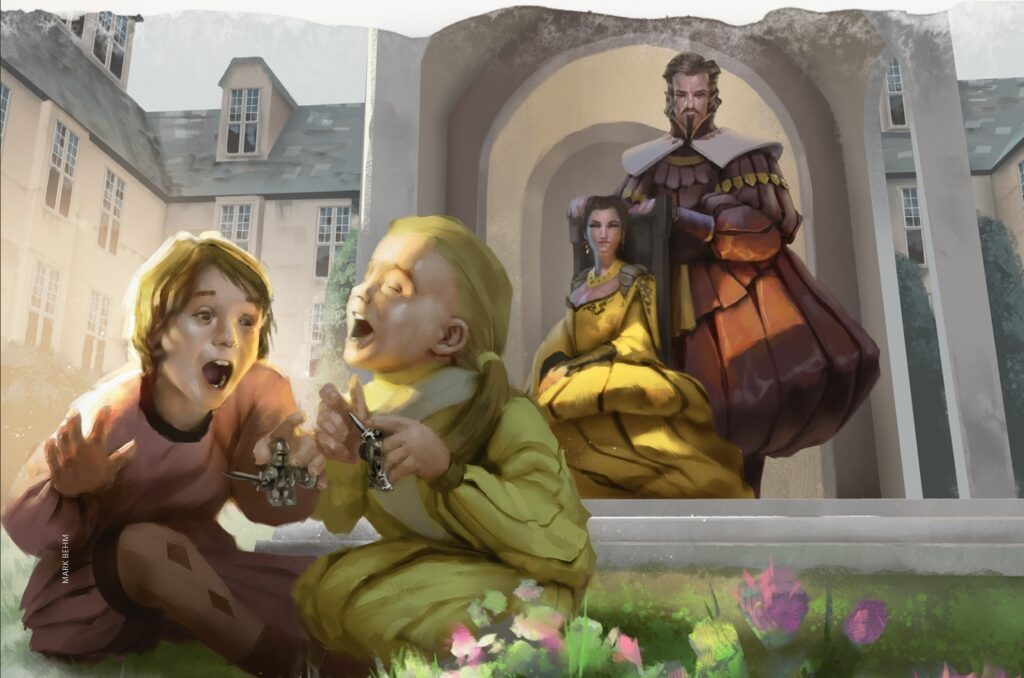 After all, the holidays are a grim bloody reaper when it comes to regular campaigns. When the days grow short, the nights grow cold, and everyone's schedule fills up with parties and family events, it becomes hard to keep a campaign going. If yours lasts through the winter, you've got a treasure on your hands.
And one thing that can help, is keeping the gang together even if you can't get everyone in, with some holiday one-shots. Here are some of our favorites.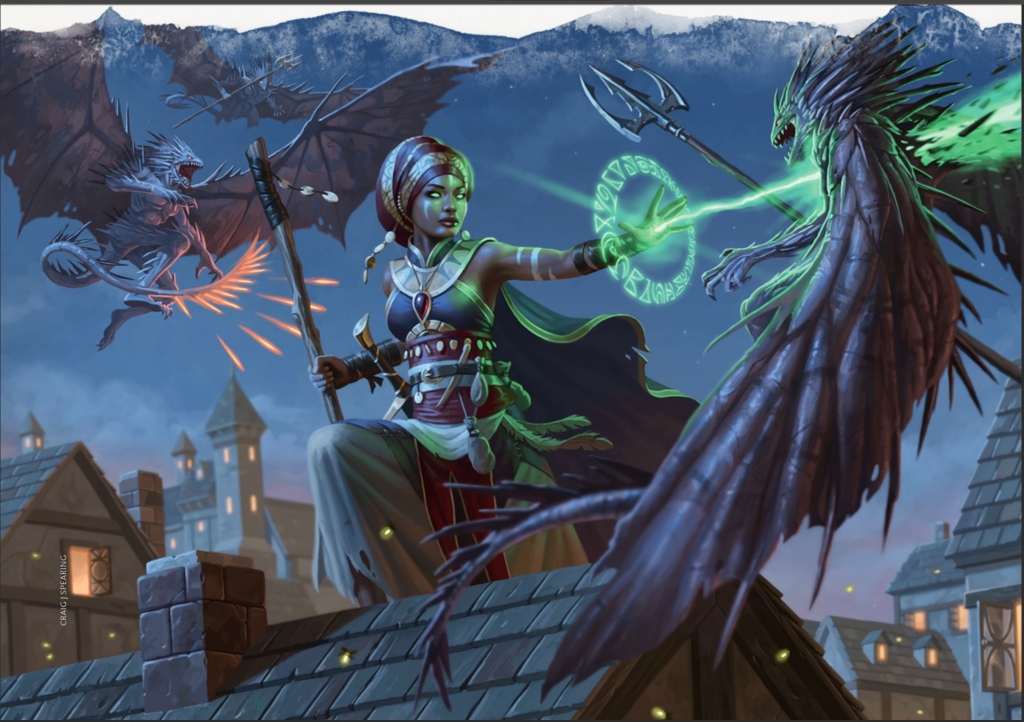 Winter's Splendor is an adventure for characters of 1st-4th Level. This is, hands down, an absolutely fantastic holiday adventure. There are themes of life and redemption against a backdrop of darkness and death, which is what winter/solstice stories are all about.
The whole thing takes place at a Midwinter Gala, thrown by a family of evil nobles. There are colorful NPCs, riddles to solve, dances to have, and opportunities to be truly heroic. After all, at the heart of the adventure is the quest to save the life (and soul) of an innocent child who's being manipulated by Asmodeus himself.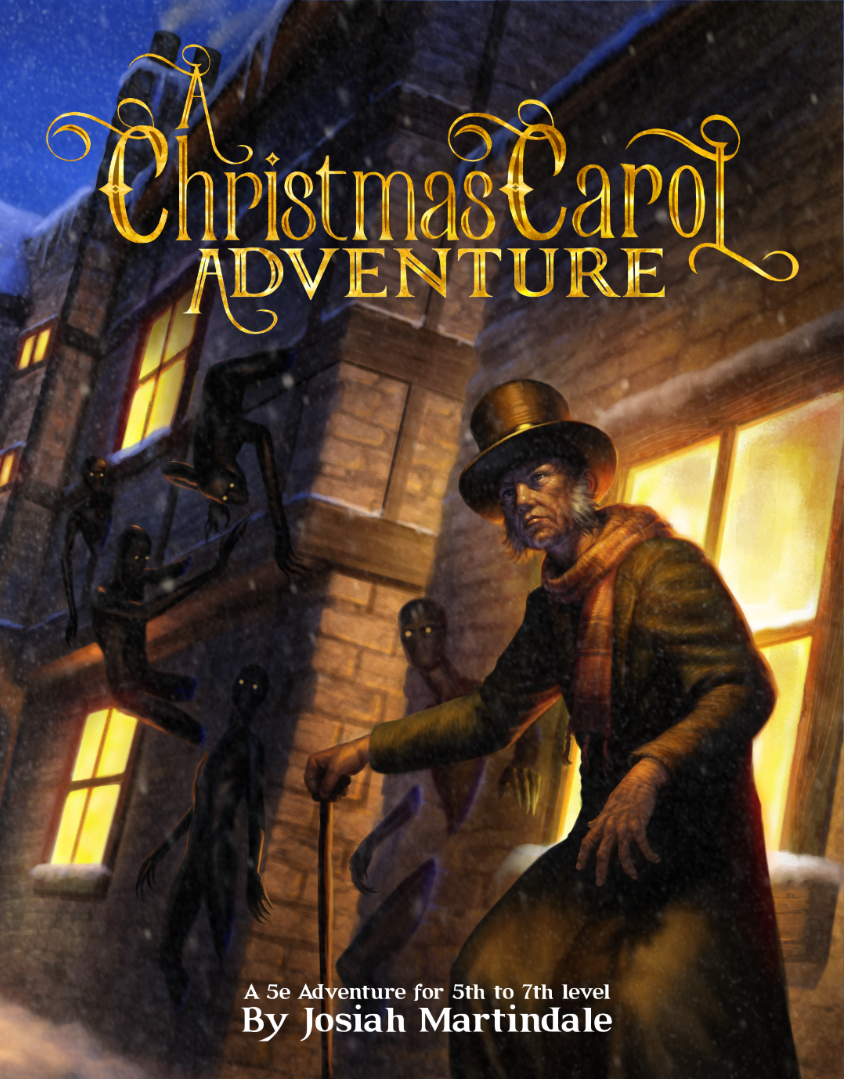 A Christmas Carol gets another day in the spotlight thanks to the amazing Spirited with Ryan Reynolds and Will Ferrell. And if you want to bring the old familiar face of Ebeneezer Scrooge to your tabletop, Verge Games' A Christmas Carol Adventure is a spooky twist on the classic holiday tale.
Invite your friends to help you vanquish evil on Christmas Eve night and save the soul of the holiday's most beloved villain, Ebenezer Scrooge!
Subscribe to our newsletter!
Get Tabletop, RPG & Pop Culture news delivered directly to your inbox.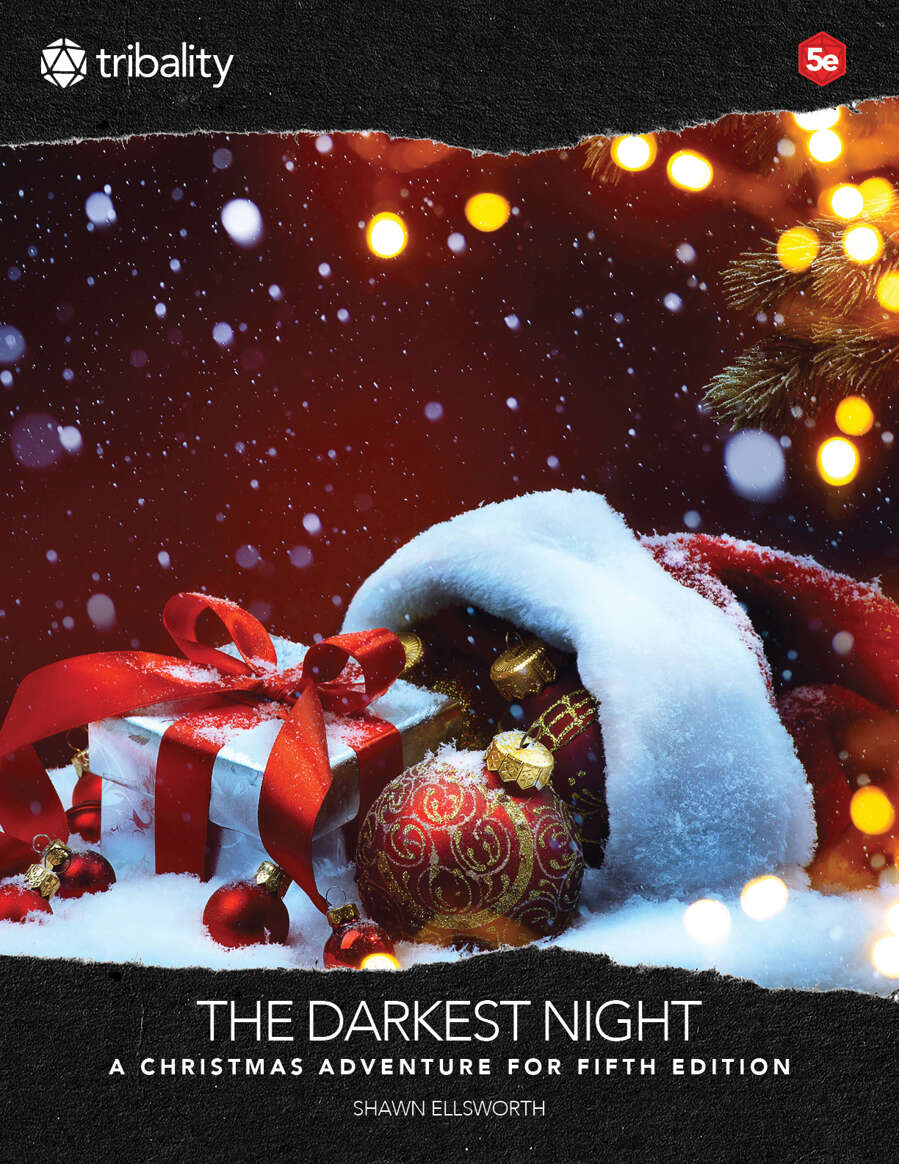 The Darkest Night is a holiday-themed adventure where players battle an ancient evil to save Kringlefest. This adventure can be used as an outline for any game system, but the specific details are for four 1st-level adventurers using 5E's rules.
This adventure is designed to provide a short one-shot adventure for inexperienced players or anyone who wants to get into the holiday spirit. You'll find a holiday poem. Snow people, toy soldiers, and of course, a showdown against Krampus.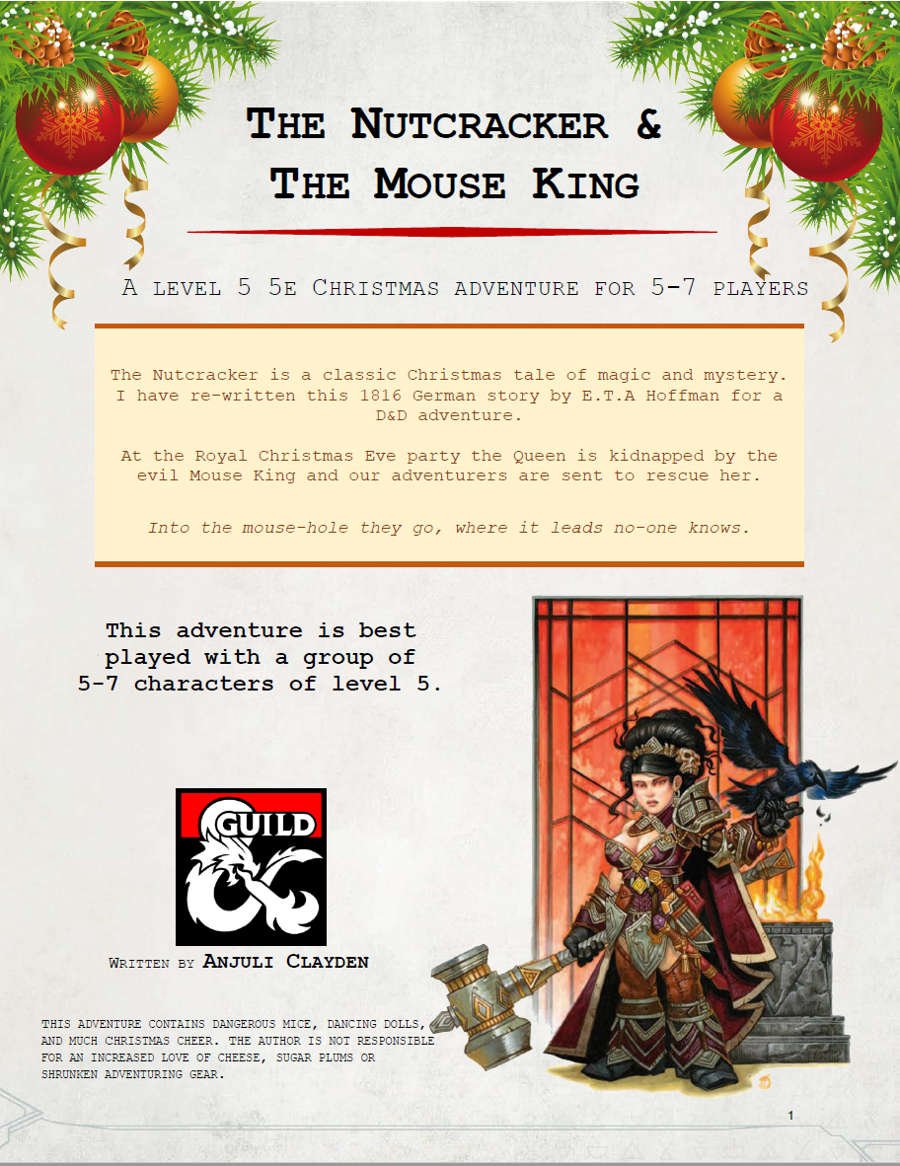 We all know the Nutcracker. Or at least the first twenty minutes or so, before you fall asleep to the gentle sounds of ballet shoes gliding across the stage to soothing strings.
And The Nutcracker, A Retelling takes the story of the Nutcracker and casts it as a D&D adventure as the Queen herself gets kidnapped at a Royal Christmas Eve party by the evil Mouse King. Into the mouse-hole your adventurers will go, where it leads, no one knows.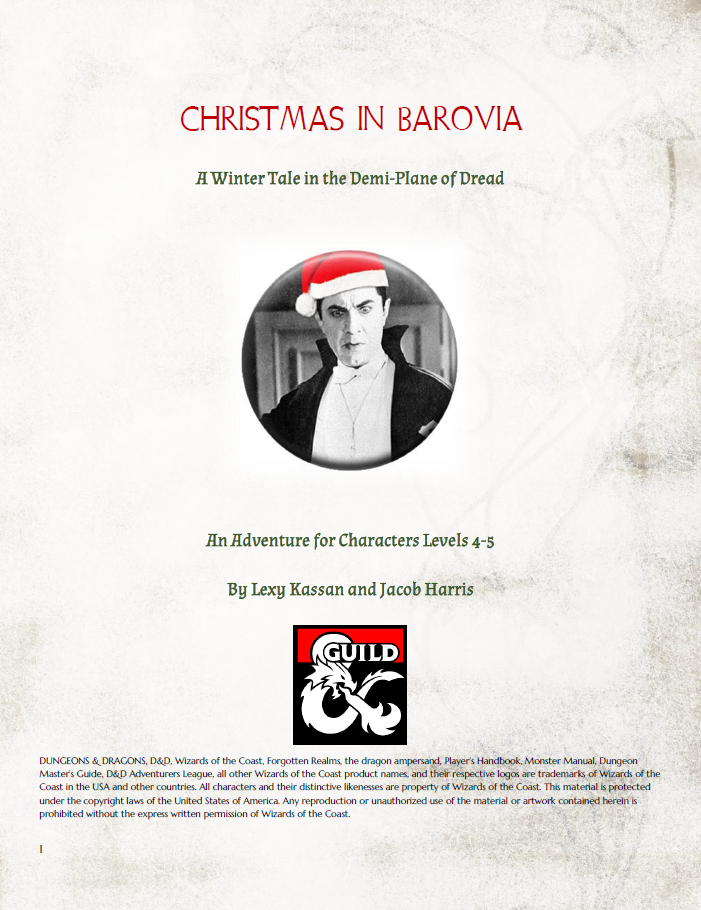 For the villagers of Barovia, the One Clear Day is an ill omen: the Twelve Nights have begun. The village of Barovia is in a stir, as villagers prepare themselves to face the Visitors, sinister bogeymen who will terrorize the town until only the obediant remain to receive Strahd's gift. Can you survive the Twelve Days of Christmas… in Barovia?
Happy Adventuring