D&D: How Planescape Was Painted – Tony DiTerlizzi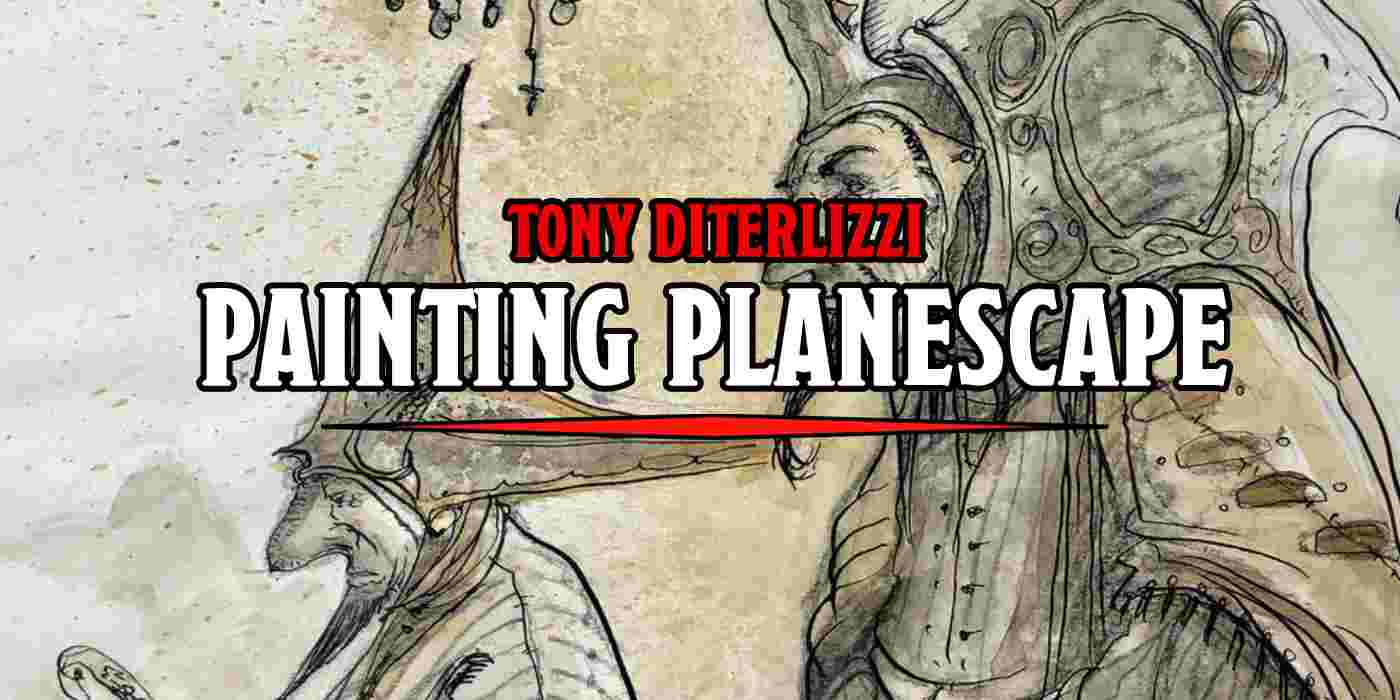 Planescape is coming next year. The iconic setting is as much art as it is lore and mechanics. And here's how Planescape was painted.
Tony DiTerlizzi made Planescape what it is today. Sure, he also had the benefit of some of the most creative writing to come out of the TSR studio days, with imaginative worlds outlined, but the look and feel of the campaign setting, that's all DiTerlizzi. He gave demons and devils a new coat of paint, reimagined modrons and whole swaths of the cosmos into a distinct look that will forever belong to Planescape.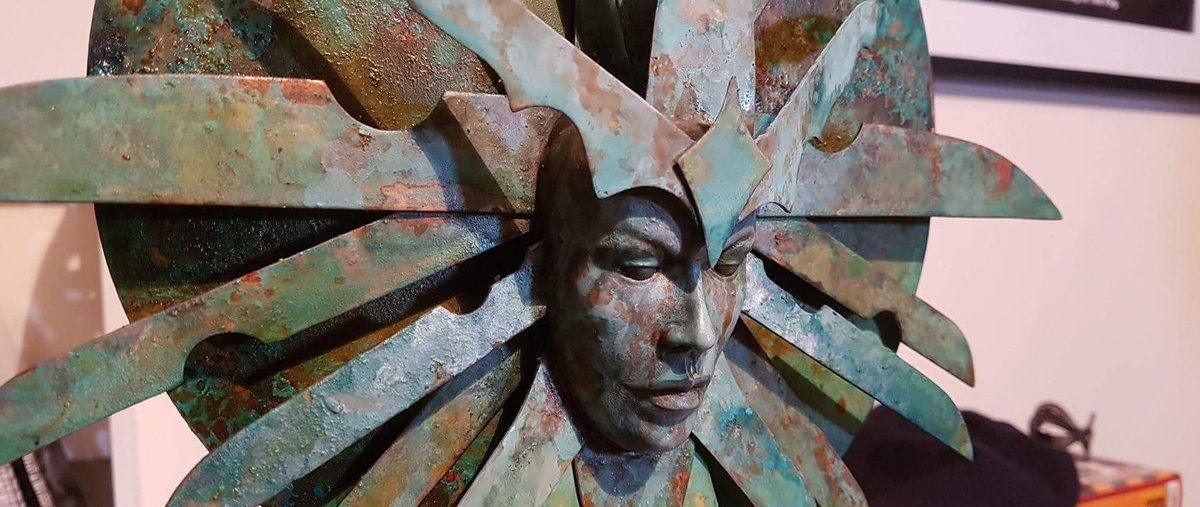 A while back on Dragon Talk, the legendary artist stopped by to talk about the setting-defining art, as well as his journey through the years. It's fascinating stuff, and the Dragon Talk segment gives some insightful looks into what went into building the beloved setting. You can find the full segment below, and read on for a look at what went into painting Planescape.
#1 New York Times bestselling author and illustrator, Tony DiTerlizzi, has been creating children's books for over twenty years. From fanciful picture books like THE SPIDER & THE FLY, to chapter books like THE SEARCH FOR WONDLA, DiTerlizzi imbues his stories with rich imagination. With Holly Black, he created the middle-grade series, THE SPIDERWICK CHRONICLES, which has sold 20 million copies, been adapted into a feature film, and translated in over thirty countries. The Norman Rockwell museum's retrospective, "Never Abandon Imagination", featured artwork from the beginning of DiTerlizzi's career as a contributing artist for DUNGEONS & DRAGONS and broke attendance records. He has been featured in Time magazine, USA Today, CNN, PBS, NPR the BBC and The Today Show.

You can find Tony on:
https://diterlizzi.com
https://www.instagram.com/diterlizzi/…
https://twitter.com/tonyditerlizzi?la…
https://www.facebook.com/TonyDiterlizzi/
DiTerlizzi talks about being a part of the work that helped redefine what fantasy art could be. Going from art that you could picture airbrushed on the side of a sweet van, often Frazetta or the like with bulging muscles and smooth skin everywhere, but what helped change Planescape's aesthetic was when Zeb Cook brought up an art book from Yoshitaka Amano, hoping to infuse the pencil and watercolor style of Amano's book to influence Planescape.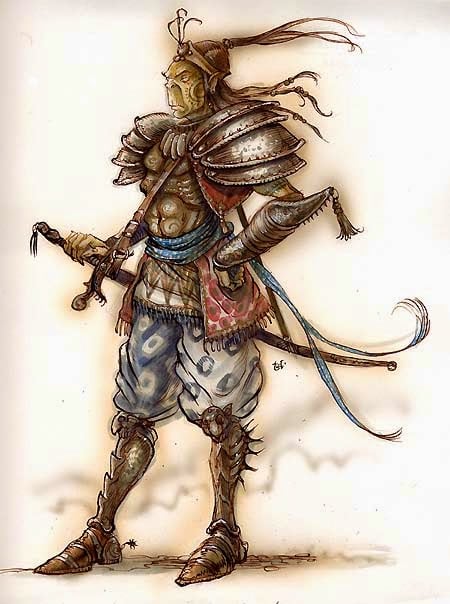 Ironically, one of the reasons that helped Planescape get away with being so experimental was that most of the TSR heads were focused on Birthright. Which meant that DiTerlizzi and the rest of the team could do things like push for wraparound art, or monsters pushing out from their borders. And to hear DiTerlizzi tell it, with deadlines for Planescape, and the big focus on Birthright, they gave DiTerlizzi a ton of freedom. He says he told them, "I'll do the art, and if you don't like it, send it back, but we have to go to 'final art'" meaning there wasn't time for revision.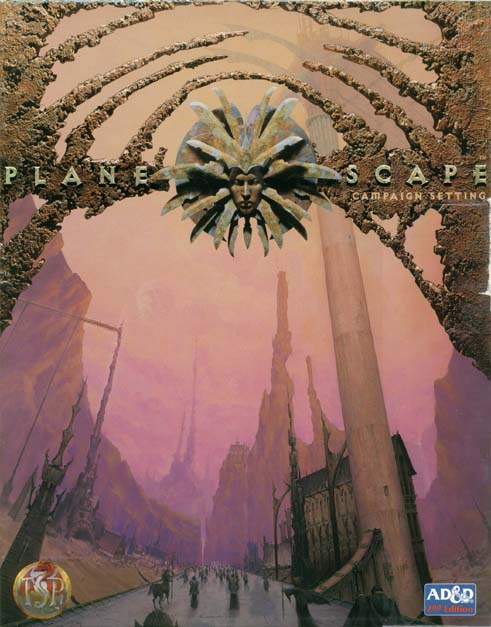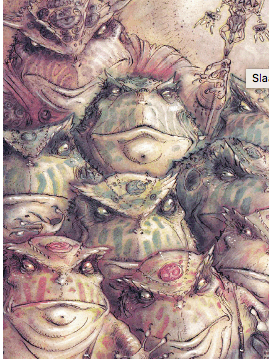 Subscribe to our newsletter!
Get Tabletop, RPG & Pop Culture news delivered directly to your inbox.
The result is one of the most imaginative D&D settings ever created. It changed the way people thought about D&D, the game hasn't been the same ever since. Now, with new settings on the horizon, one hopes we'll see something just as creative.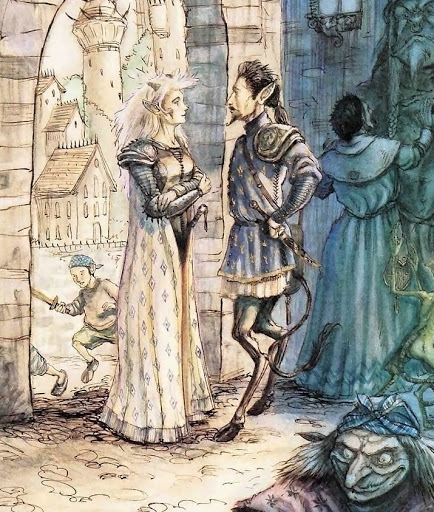 Planescape brought us reinvigorated Modrons and everyone's favorite disaster PC option, Tieflings. And DiTerlizzi made sure they had staying power.
Happy Adventuring!