Free League Unveils the 'Walking Dead' Tabletop RPG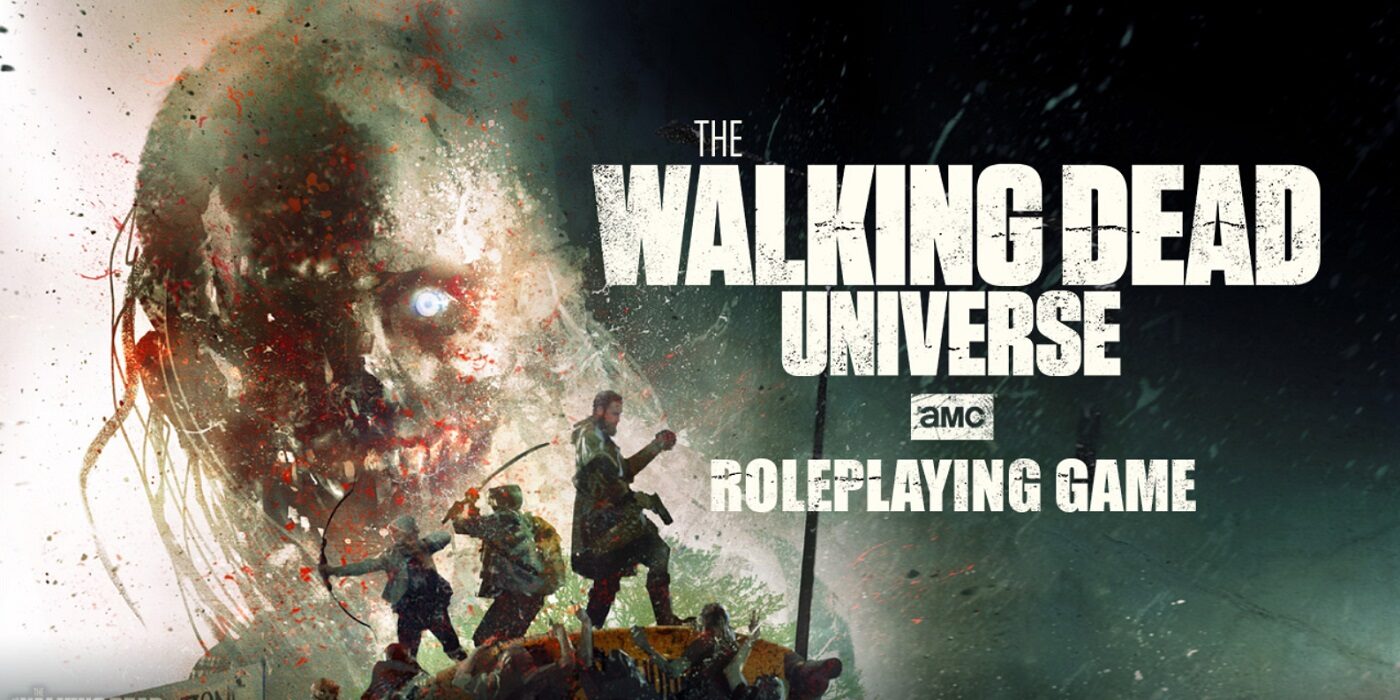 Carl! Hey Cooooarrl! Didja hear? There's an official Walking Dead tabletop RPG coming out next year from Free League. Kickstarting 2023.
Look Rick Grimes and his son Coral might have stopped being a meme ages ago. But this is The Walking Dead we're talking about. If there's any place for a joke to come back from the dead, it's there. A shambling, reanimated, infectious husk. And with a Walking Dead tabletop RPG, you'll have all the zombie survival game tools you'll need at your disposal.
Let's take a look at Free League's latest offering in the realm of Licensed RPGs.
The Walking Dead Tabletop RPG
Free League Publishing, makers of Tales from the Loop, and the upcoming Blade Runner RPG, are no strangers to licensed RPGs. Which makes them a natural fit for AMC Networks to partner with. The news was announced yesterday via press release:
As the groundbreaking TV series The Walking Dead comes to its climactic conclusion, AMC Networks today announced a long-term alliance with Free League Publishing and Genuine Entertainment to continue expanding The Walking Dead Universe with The Walking Dead Universe Roleplaying Game, an official tabletop roleplaying game. The Walking Dead Universe Roleplaying Game will debut on Kickstarter in Spring 2023, offering early access to the Core Rulebook, a Starter Set, and other premium accessories and limited-run exclusives long before its Fall 2023 retail release.
A co-production between AMC Networks and the award-winning tabletop publisher, which is working closely with key forces behind the franchise, including Chief Content Officer of The Walking Dead Universe, Scott M. Gimple and Head of AMC Networks Publishing Mike Zagari, the ongoing RPG series will introduce new story elements while drawing inspiration from the current series and upcoming spin-offs.
And as you might expect, the game will take you into the world of the Walking Dead.
This means lots of survival enclaves. Deserted locales. And of course, walkers. And not the Texas Ranger kind.

The Walking Dead tabletop RPG is presented as a "post-apocalyptic sandbox." According to Free League's CEO Tomas Härenstam, "you can spend days just scavenging ruins and testing survival skills." The game wants to draw players in with stories of "home."
Subscribe to our newsletter!
Get Tabletop, RPG & Pop Culture news delivered directly to your inbox.
Home in the game should be a "rich, three-dimensional character with its own origins, attributes, and memories."
With a new spin on the Year Zero engine (the same ruleset behind Tales from the Loop and ALIEN the RPG) the Walking Dead RPG promises to delve into more than just killing walkers.
You can find out more when the game Kickstarts in Spring of 2023.