MTG: Brothers' War Artifact Spoilers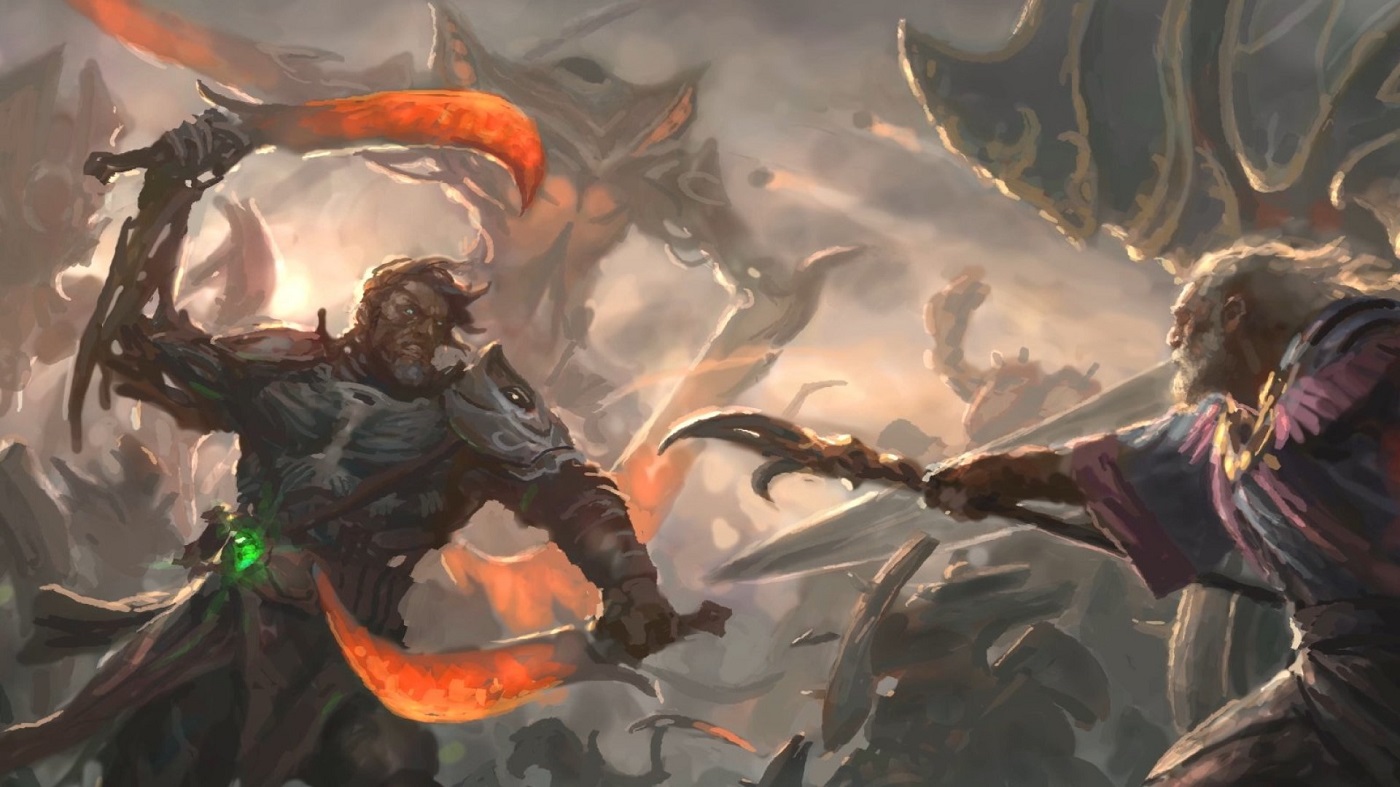 Brothers' War is all about artifacts. In fact, several are filed under different colors of mana. But these are the true artifact spoilers.
Artifacts are at the heart of Brothers' War. Urza and Mishra might be the driving force behind it. But the Brothers' War is a testament to the power of the created rather than the creators.
So much so, that some artifacts were classified with the color sets. Brothers' War features "red artifacts" and "blue artifacts" for instance. But these remaining artifacts are completely colorless. From the biggest destruction engines, to the smallest mana fixers, there's plenty to love.
Brothers' War – Artifact Spoilers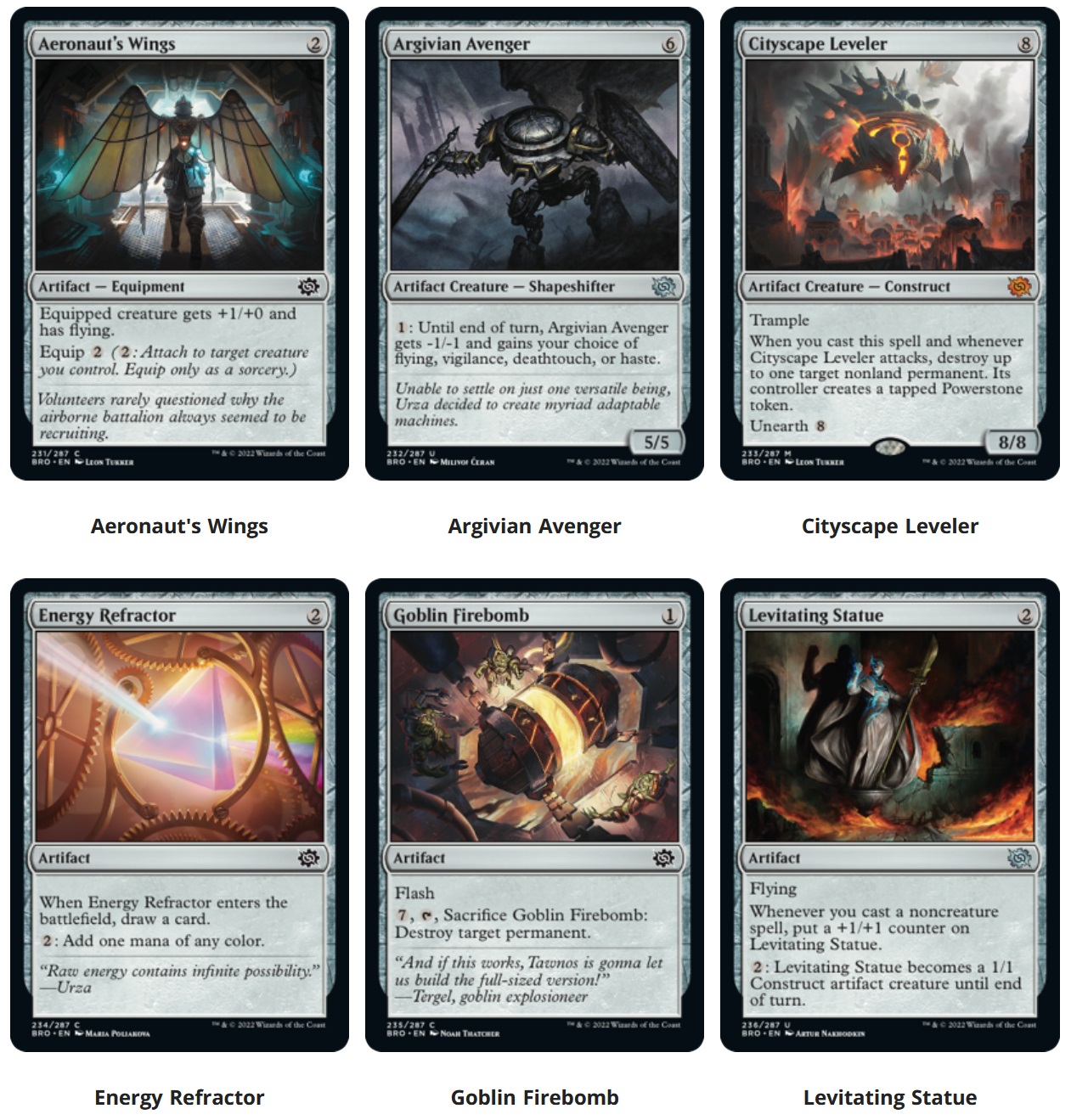 This batch of artifacts showcases the sheer variety and power of them. There are, as you might expect, a solid amount of artifact creatures. Cards like Argivian Avenger and Cityscape Leveler show off the flexibility these cards have to offer the set. You can make Argivian Avenger serve whatever situation you need, but at the cost of downgrading to a 4/4.
And Cityscape Leveler does what it says on the tin. Goblin Firebomb is hilarious, and Levitating Statue just gets more ominous as you go on.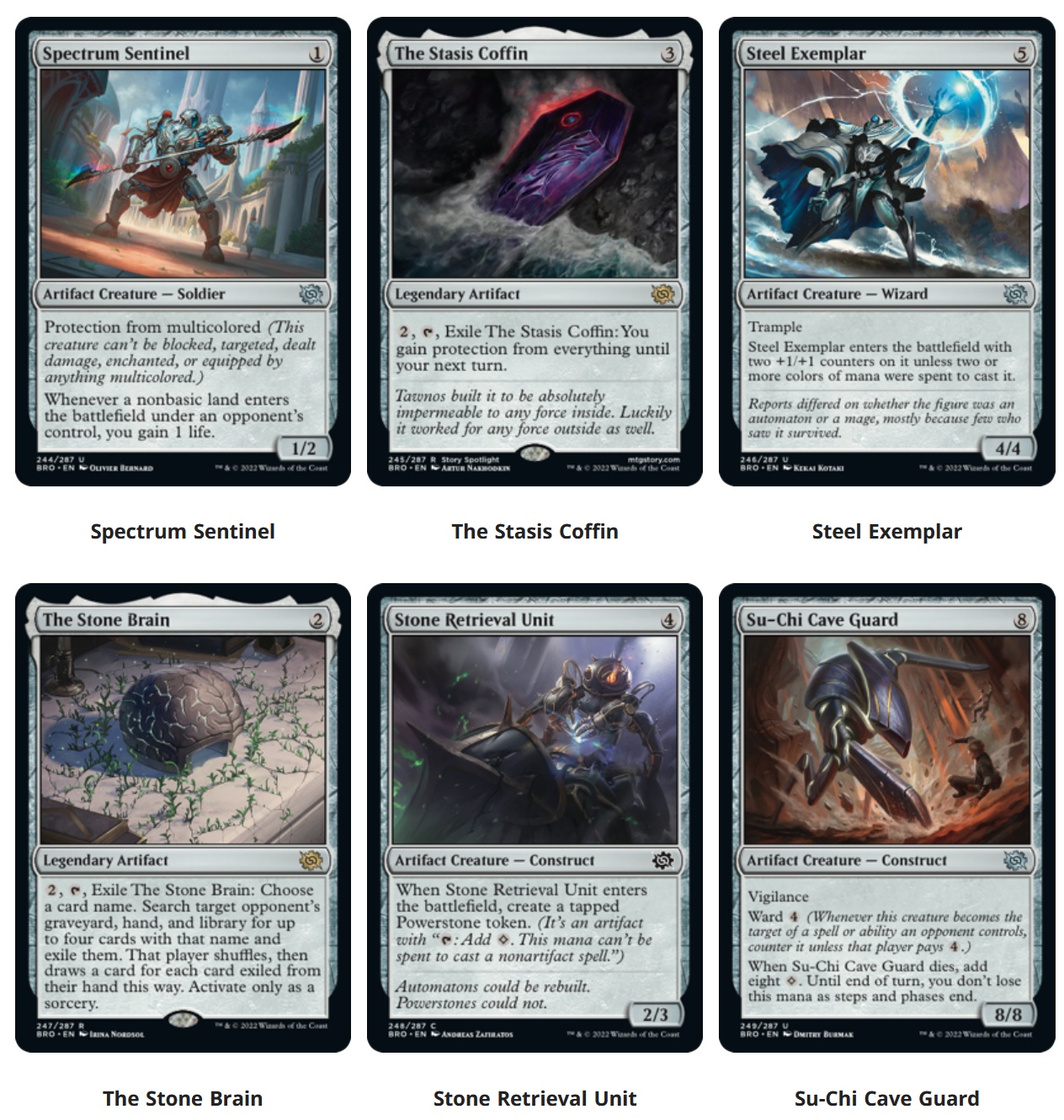 Do you want powerstone tokens? You can get 'em. Su-Chi Cave Guard looks like a sliver all grown up, and with Ward 4 even. Or how about the Stasis Coffin, which is going to cause so many shenanigans as players gain protection from everything. Or Stone Brain, which can take your opponent's power right out of their deck, if you know what to tutor for.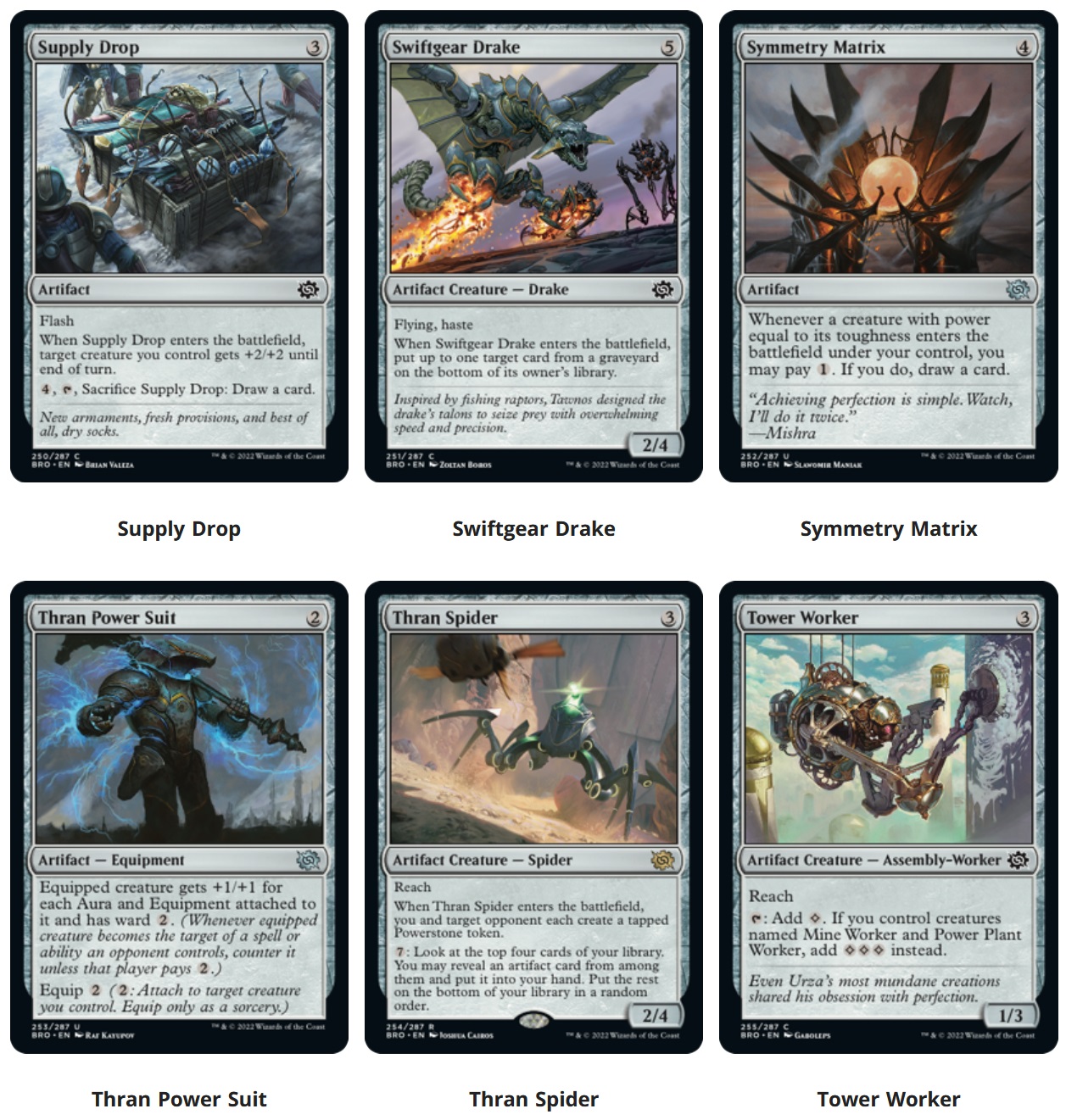 Finally we get a glimpse of artifact power armor, as well as mechanical drakes and a supply drop that will deliver +2/+2 wherever it needs to go, and even give you a card on the way out if you need it.
These are just some of the mighty artifacts that await in Brothers' War!
Subscribe to our newsletter!
Get Tabletop, RPG & Pop Culture news delivered directly to your inbox.