Games Workshop: December Collectible Coins Revealed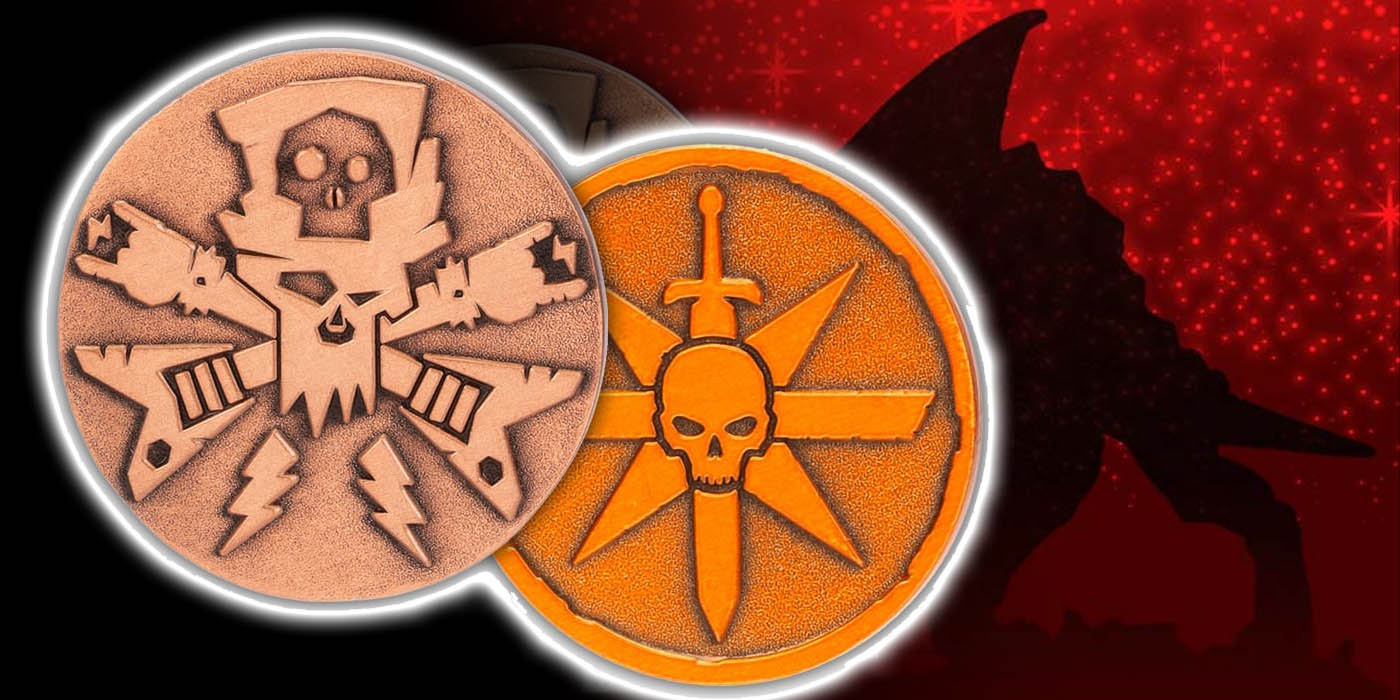 Yep, you read that right — there are TWO Collectible Coins for December. Will you choose the Warcry or the Goff Rocker Coin?
Games Workshop is offering two new Collectible Coins that you can snag at your local Warhammer Store while supplies last. Plus the monthly miniature is also available for you to snag, too.
Collectible Coins
"There are actually two collectable coins available this month – you can show your love of Warcry, or throw the horns with the Goff Rocker Coin.
Both of these coins will be available while stocks last. When you've picked up your sixth different coin, you will also be entitled to a free album to store them all in, while stocks last."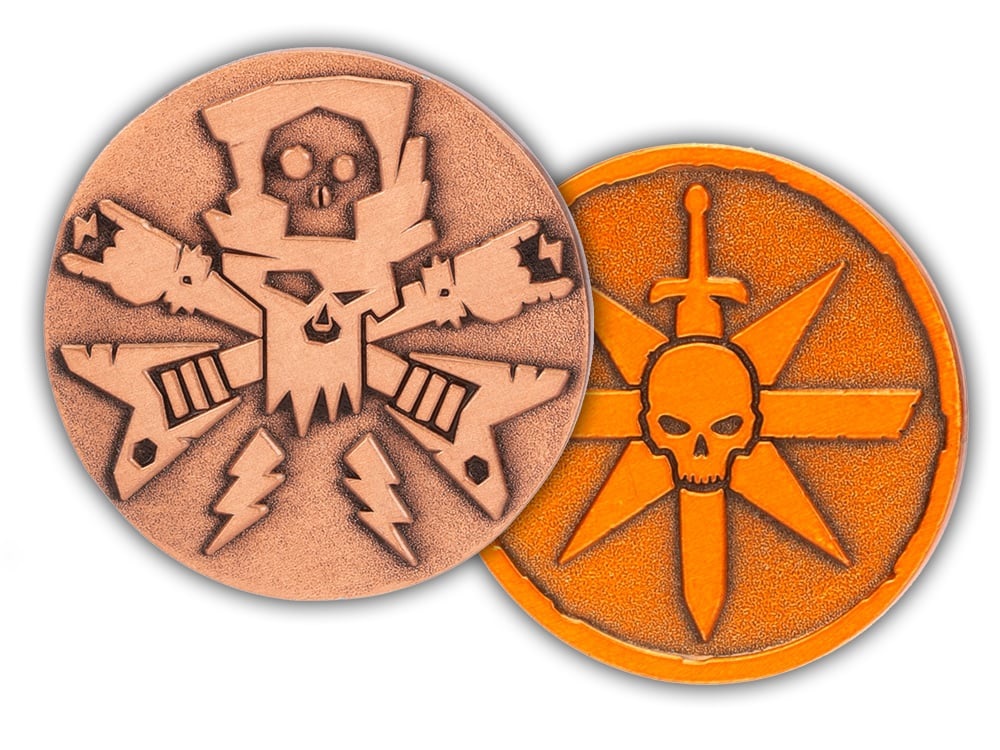 Both coins are looking good! If I had to pick…I'd probably go with the Goff Rocker one first. In any case, if you want to get your hands on either (or maybe both) of these coins you'll have to visit your local Warhammer Store to find out how to claim one.
Monthly Miniature
Now, what are we looking at for this month's miniature? Well, it's coming from the deep jungles…or maybe it's just something a Slann dreamed up. Either way, the Skinks are coming to the tabletop.
"Next month you'll be able to collect a deadly Skink for a taste of painting little lizards ahead of digging into the chameleonic warband in Warcry: Sundered Fate.
Speak to a friendly member of staff at your local store from the 3rd of December to find out how to get yours – while stocks last."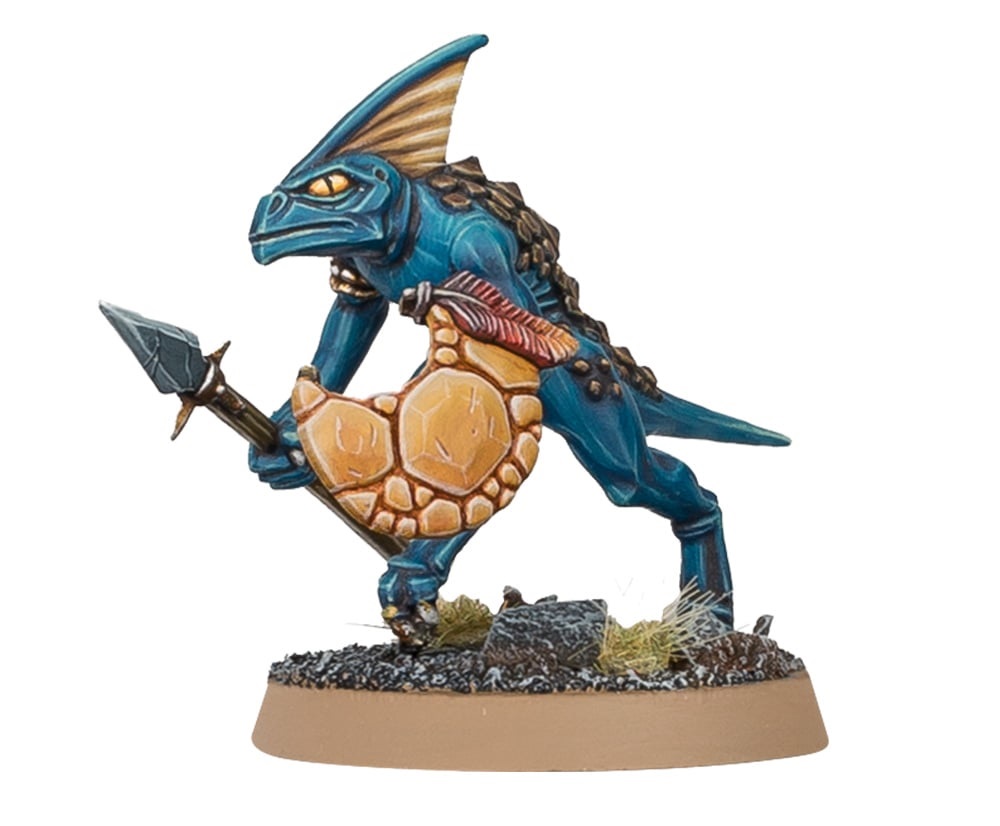 Your miniature may vary but it's still going to be a skink…probably.
Subscribe to our newsletter!
Get Tabletop, RPG & Pop Culture news delivered directly to your inbox.
Again, if you want either of the coins or the miniature check in with your local Warhammer Store. Also, you can bring in a friend or family member for a quick demo and they can snag a Stormcast Eternal or a Space Marine.