Kickstarter Highlights: Return to the Lands Between in 'Elden Ring: The Board Game'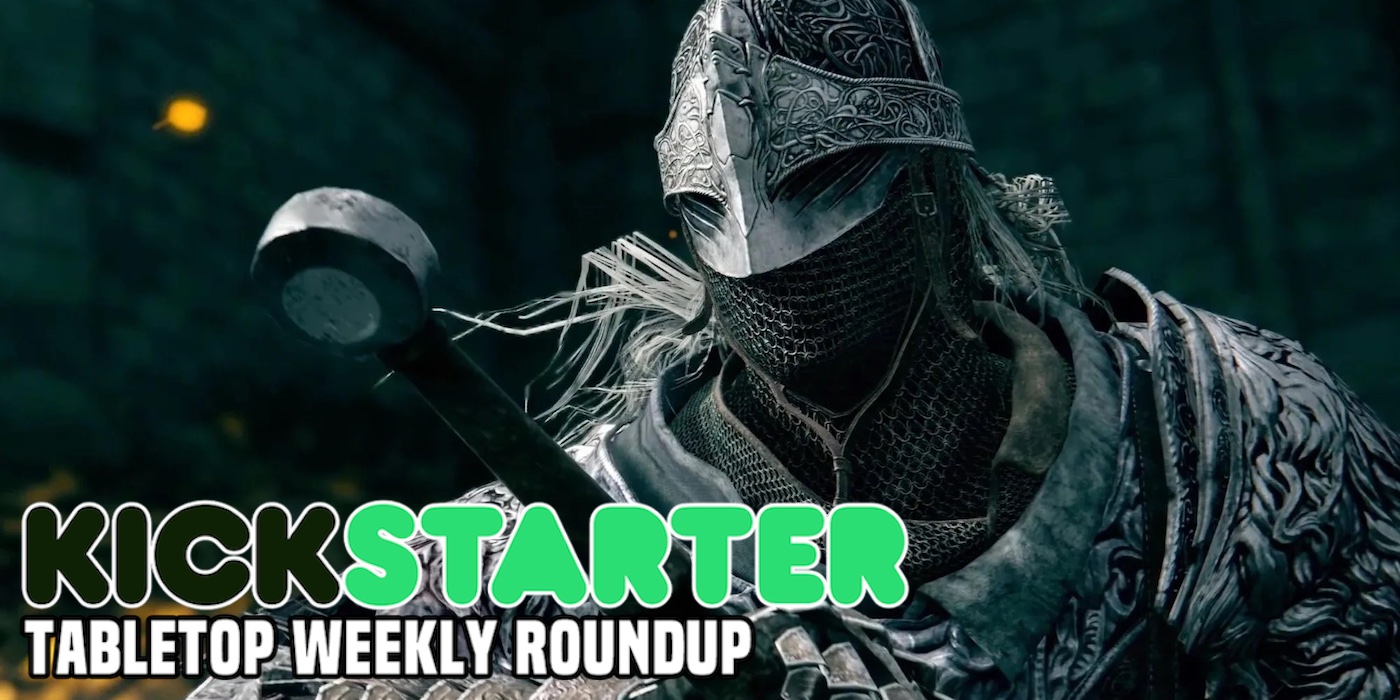 Come check out this week's batch of crowdfunding and Kickstarter highlights – including board games, TTRPGs, STLs, and more!
The Gloaming Wild – 5e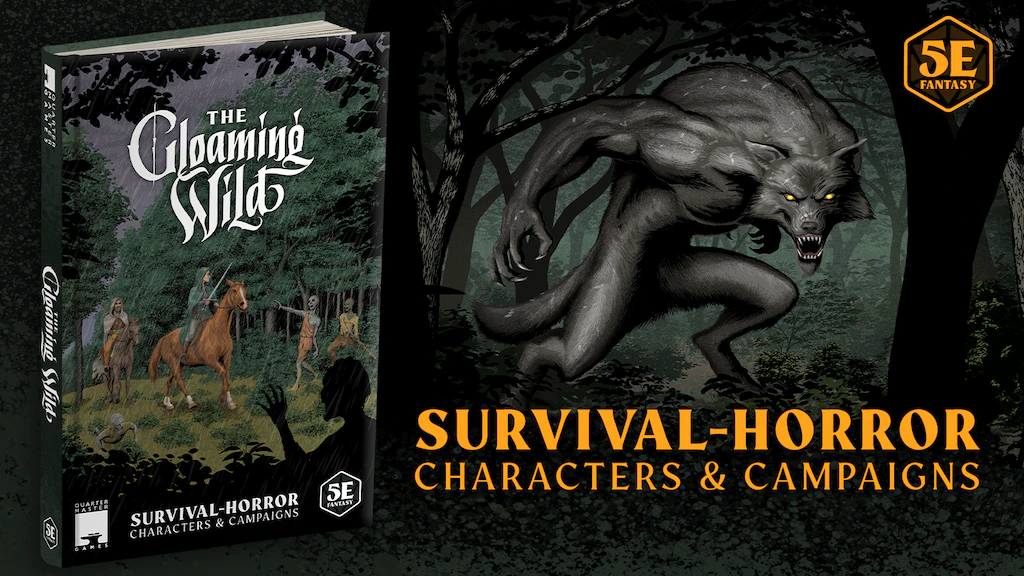 The Gloaming Wild is a survival and horror supplement for the 5th Edition of the World's First Role-Playing Game. It offers options and resources to both players and GM's. This book contains systems and settings to enhance your campaign, facilitating stories of desperation and heroism, horror and survival.
Pledges start at $35 for a set of PDFs.
---
Werewolf: The Apocalypse – Retaliation
Werewolf: The Apocalypse – RETALIATION is a mature narrative dungeon-crawler. Customize your character and become a brutal shape shifting warrior. Fight dreadful enemies in an epic adventure where your choices have an impact on the branching-campaign with over 30 unique scenarios. An unforgettable cooperative board game for 1 to 4 players.
Pledges start at $149 for the core game.
---
Elden Ring: The Board Game
This week's header image is from this campaign.
Return to your world, Tarnished. In this cooperative exploration board game of strategic combat set in the decaying Lands Between, danger and discovery lurk around every corner – from lowly Godrick soldiers to the Grafted King himself. Build your overworld map as you explore Limgrave at will, gathering precious resources and engaging with NPC's. Discover new locations and uncover fragments of emergent narrative. Customize the build of your Tarnished and piece together your story in an epic campaign of evolving quests and side quests.
Pledges start at $181 for the core game.
---
TerrainCrate 3
Say goodbye to tired old model railway trees and flimsy bits of scatter terrain. TC3 will make your gaming table as good as your miniatures! This campaign will bring an incredible range of plastic trees and futuristic structures to enhance your gaming – and bring your tabletop to life. TerrainCrate allows you to dress your favorite grim dark or far, far away alien planet with an array of beautiful modular trees and a huge selection of great scatter terrain at fantastic value for money
Pledges start at $60 for a crate.
---
Pest – Board Game
Our once great Empire was struck by a devastating plague… will you answer the call to save it? Pest is a competitive euro board game with a unique action selection system, resource management, and engine building for 2-5 players. In this game, you are a leader of one of the great houses of a fallen empire during a cataclysmic plague. Your goal is to gather sick people and help them by curing their infection. They are the only ones who can power the economy and you will be able to employ them to produce resources.
Pledges start at $80 for the core game.
Subscribe to our newsletter!
Get Tabletop, RPG & Pop Culture news delivered directly to your inbox.