LEGO's Largest R2-D2 Ever Brings All the Beep Boop to the Yard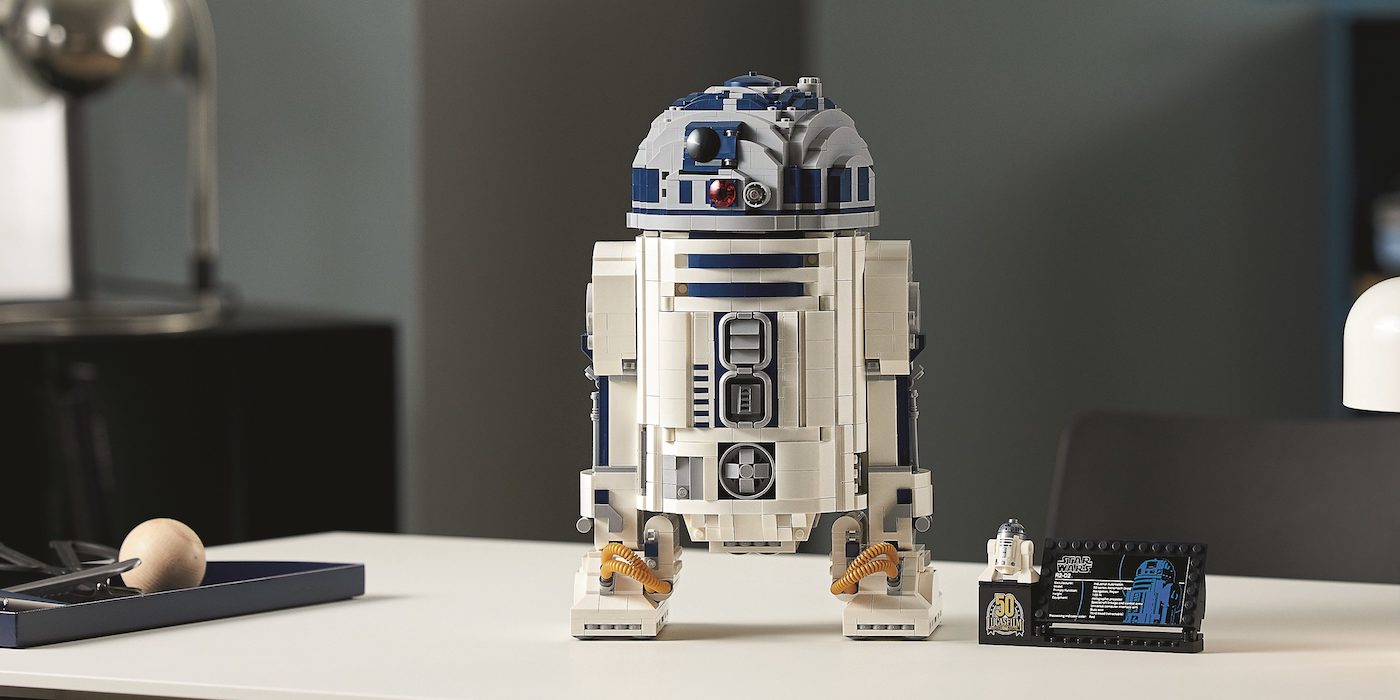 LEGO's largest R2-D2 set stands at a foot tall and packs in screen-accurate details. You know you want this droid.
Though he only speaks in (sarcastic) beeps, R2-D2 is one of the most beloved characters in Star Wars. The loyal R2-series astromech droid served Queen Amidala, Senator Bail Organa, Luke Skywalker, and Rey Skywalker over a period of decades. He's known for his attitude – 0-0-0 described him as a "foul-mouthed little astromech." He can hold his own in a fight and save your butt when it comes to shield-generators and other tech. He's the droid you want at your side when fighting the Empire. 
And he comes in an awesome brick-built version.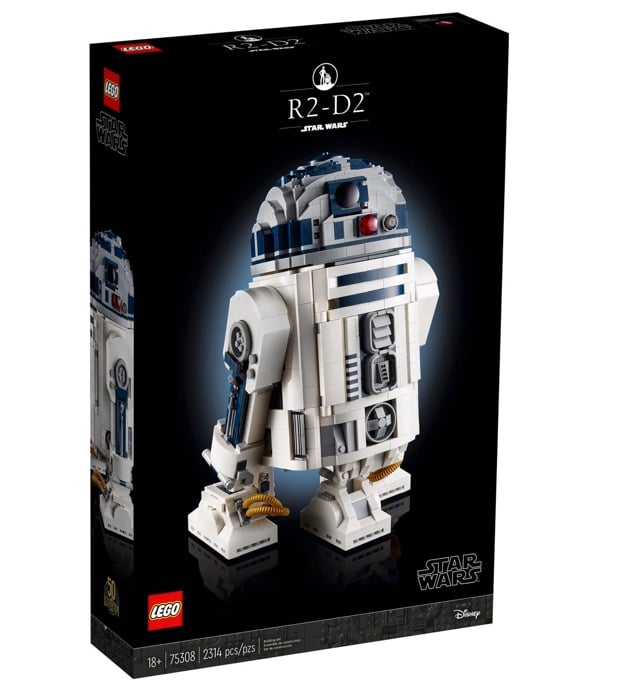 This droid includes some really fun details like a retractable mid-leg, rotating head, front hatches, a periscope. Luke's lightsaber is hidden in a compartment in R2-D2's head. It's ready to display with a buildable information plaque, an R2-D2 LEGO droid figure, and an exclusive Lucasfilm 50th anniversary LEGO brick. All in a complex build created for adults to enjoy.
If you're an R2 (or just a Star Wars) fan, this belongs in your collection. The big gift-giving season is coming up quickly. This would be a great gift for yourself or someone else. Just saying.
LEGO R2-D2 (75308)
Part of a premium-quality collection of LEGO Star Wars building kits for adults. This cool construction model comes with a buildable display stand featuring an information plaque to complete an awesome centerpiece for your home or workplace.
$239.99
2,315 pieces
12.5″ high; 7.5″ wide; 6″ deep
Authentic features include a retractable mid-leg, rotating head, opening and extendable front hatches, and adjustable periscope. Plus a lightsaber hidden in a compartment in the head.
Includes a buildable display stand with an information plaque and LEGO Star Wars R2-D2 LEGO droid figure. Plus a special Lucasfilm 50th anniversary LEGO brick.