Star Wars: Shatterpoint Core Set – Miniatures Revealed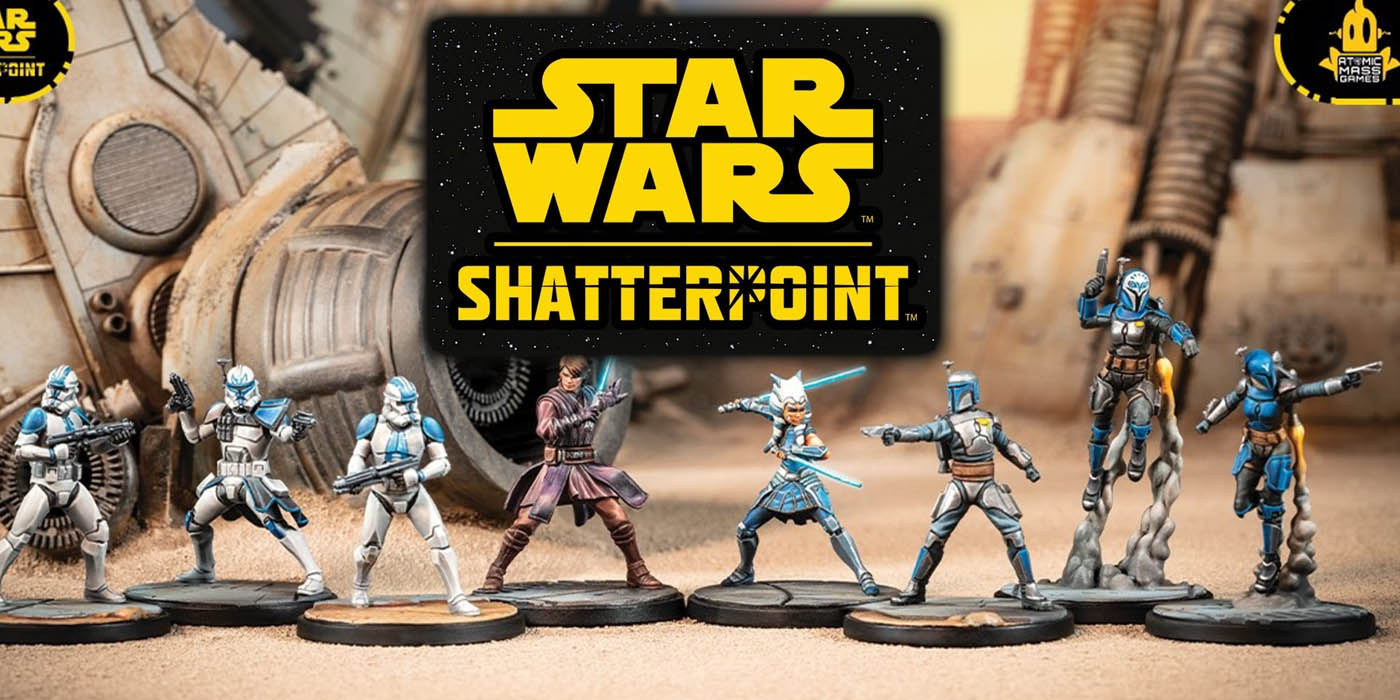 Atomic Mass Games has revealed both halves of the Star Wars: Shatterpoint Core set. Choose your favorites in the new skirmish game!
In case you missed the announcement, Atomic Mass Games is launching a brand new Skirmish miniatures game called Star Wars: Shatterpoint. Here's the trailer as well:
We don't have a ton of info on the game just yet but we're excited to see what AMG has instore. We're probably most excited to get our hands on all those great new miniatures. There's a core set coming next year and now we know which two factions will be included along with all the miniatures.
via Atomic Mass Games (Facebook)
Shatterpoint Core Set Miniatures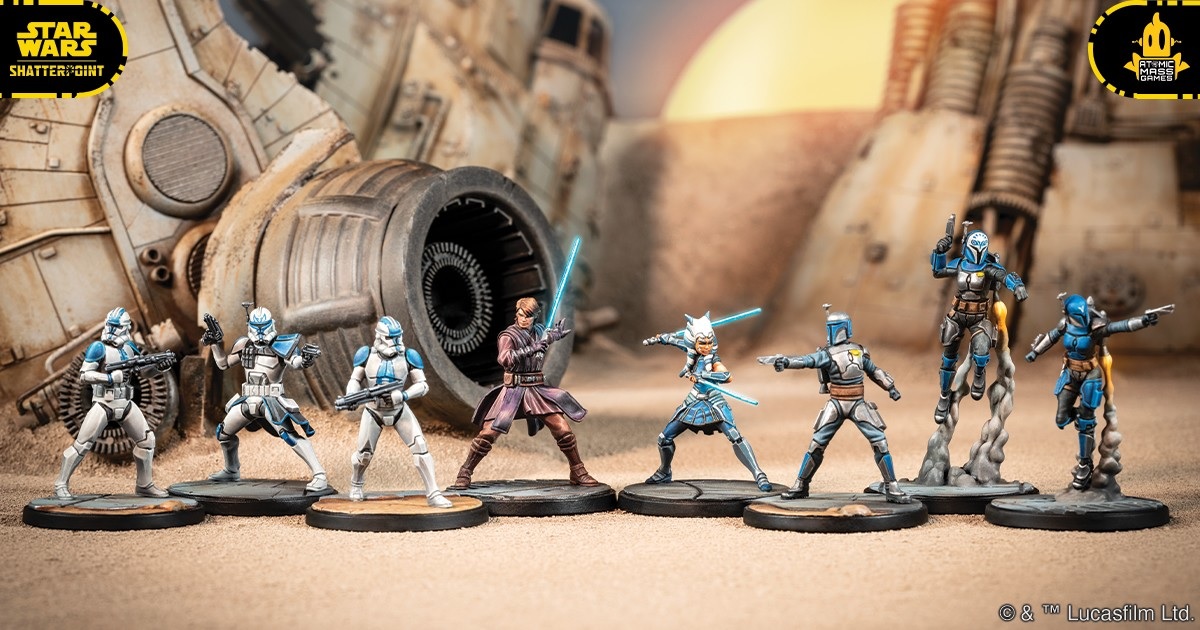 Anakin Skywalker
Ahsoka Tano
Captain Rex
Bo-Katan
Clone Troopers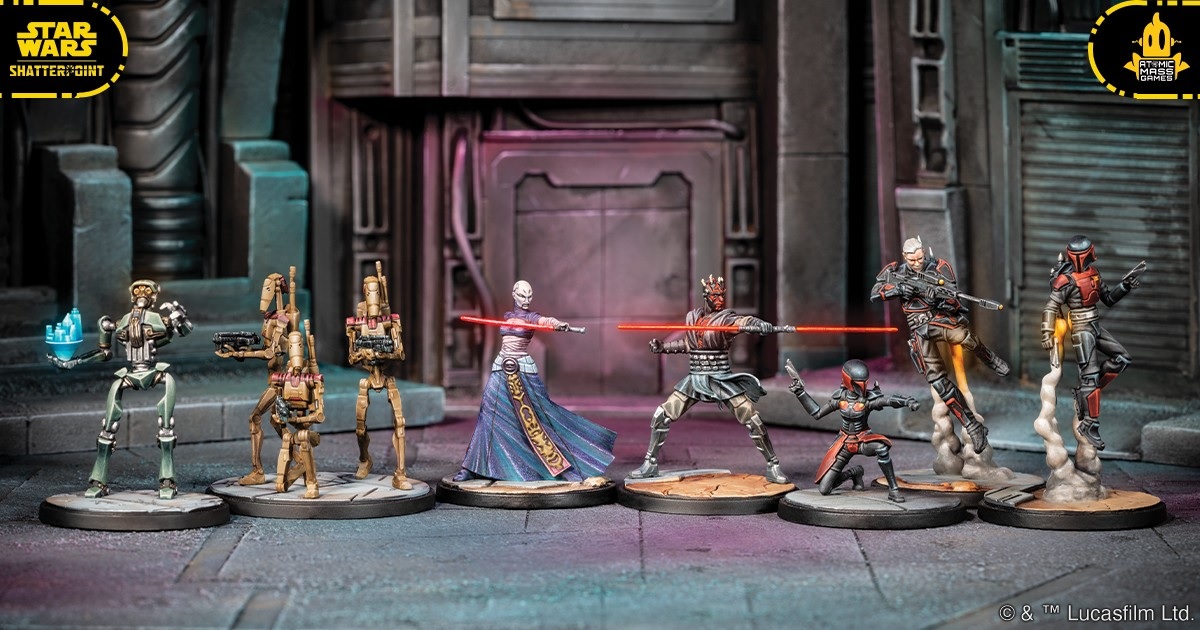 Asajj Ventresss
Maul
Gar Saxon
General Kalani
Droid Troopers
Man, those new sculpts look good. We can also sort of estimate when in the timeline this game takes place. Then again, this being a Star Wars miniatures game, I have a feeling it's only a matter of time before we see some miniatures from the New Hope Era of the timeline. For now, enjoy these Clone Wars era minis and get ready to get your skirmish game on in Star Wars: Shatterpoint!
I really want to take a good look at the rules and the rest of the miniatures for this game!