Star Wars: You Need to Be Watching 'Andor'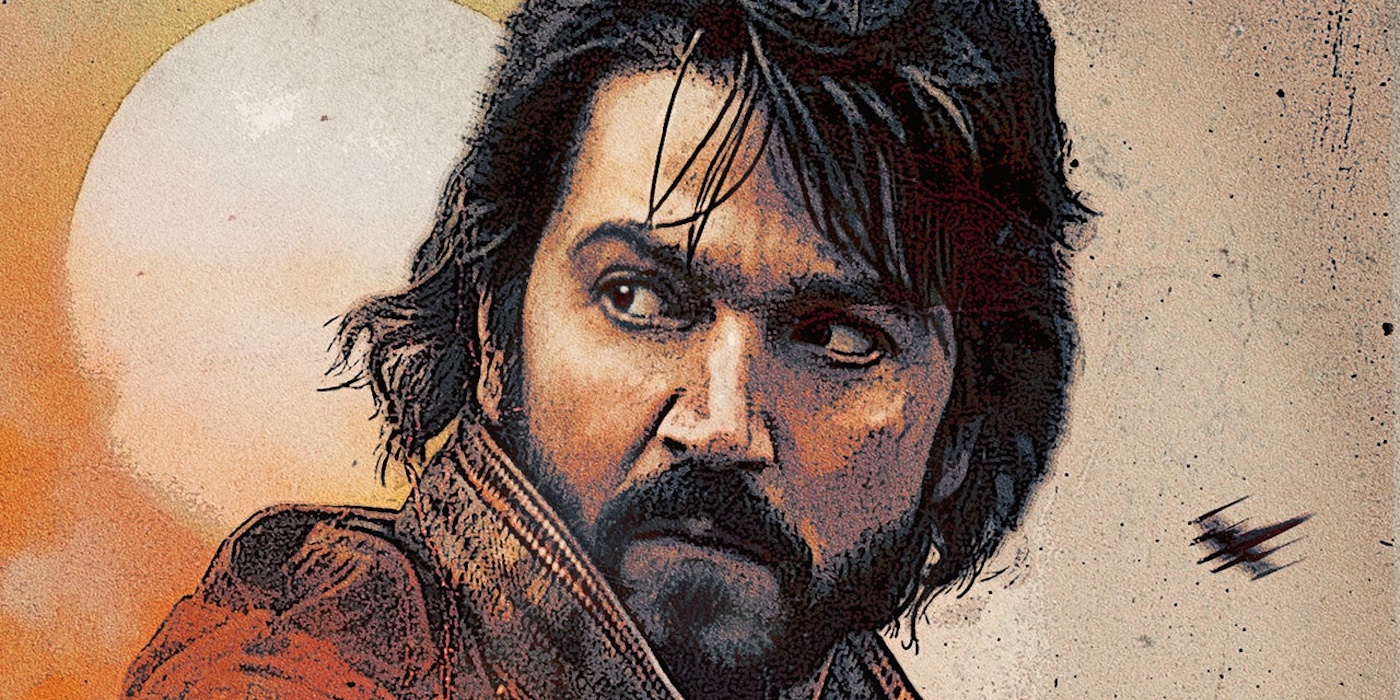 Why the hell aren't you watching Star Wars: Andor?
Star Wars: Andor just released its 10th episode and it was one of the best episodes of television I've seen. The show has just been stellar from episode one to the present. In fact, it's probably the best Star Wars tv show, if not project, of the Disney Era. And yet apparently a lot of people aren't watching the show.  And well… why not? This show is amazing and it's what the fans have wanted from Star Wars for a long time. So let's take a look at some reasons you should be watching the show.
Andor isn't The Book of Boba Fett
Hey look, I get it. You watched Book of Boba Fett and it kind of sucked. The show featured a major Star Wars character and was hot off the well-liked Mandalorian. It had every reason to be good and wasn't. Then you watched Kenobi and it was pretty… meh.  That show also featured a major Star Wars character and had a lot of hype, but turned out just kind of OK.
So by now, you are feeling a little burned. Maybe Star Wars TV isn't that good. So at first, you decided not to watch this random show about a minor character. I get it. But I'm here to tell you Andor is nothing like BoBF or Kenobi. It's a ton better and you need to get on watching it.
Andor is Bringing Back the EU
If you liked the old Expanded Universe you need to be watching Andor. The show is doing a ton to bring back the old EU. I'm not just talking about bringing old EU things directly into the new timeline, though it is doing that – a mention of one race may have made KOTOR canon.
But no, it's more the feel of the show. It's truly expanding the universe and telling new stories. It's telling stories about things we've never looked at before and going beyond the Jedi vs Sith or Skywalker conflicts.
Did You Ever Want to Know What it's Like to Live in Star Wars?
If you've ever wanted to have an idea of what living in Star Wars would be like you need to be watching Andor. While this show does have its big-picture moments, so much of it is just about people living. It's the deepest exploration of everyday life we've ever had in Star Wars.
We get to see homes, both rich and poor. Jobs and business and how people, both ordinary and important live and work. The show has dug into the nitty-gritty of Star Wars life in a way nothing else has and it's amazing.
It's Not Just About Andor
Despite the name, Andor isn't just about Andor. If watching a show about a random character from Rogue One that you may or may not have liked wasn't doing it for you, give it another think. While Cassian Andor is the main character, the show tells a story much bigger than him. This is a show about the Rebellion and its formation. It's got several major and important characters: Rebels, Imperials, and those caught in-between. Honestly, if there wasn't already a show with the name, I think they would have called this Rebels since that's what it's really about.
It's a Deeper, Darker Star Wars
In telling the story it does, Andor had to be a deeper and darker story than we are used to in Star Wars. That has made it really stand out. This story isn't about shining Jedi and evil Sith. It's about people making hard choices and doing things, sometimes heroic and sometimes horrific in pursuit of what they think is right. That's not to say it's a grey show. The Empire is a capital E Evil. But it does delve into why some people would support the Empire and it also shows the lengths some are willing to go to bring it down.
Subscribe to our newsletter!
Get Tabletop, RPG & Pop Culture news delivered directly to your inbox.
You Really Need to be Watching Andor
At the end of the day, Andor is just an amazing show. If you are a Star Wars fan, or even just a fan of good sic-fi, you need to be watching Andor. It's a shame that the viewership isn't better, because this is the kind of show we need more of. It's well-written, looks stunning, and tells new stories.  Luckily you've still got two episodes left, so do yourself a favor and go watch!

Let us know if you're watching Andor, down in the comments!