Warhammer: Armies On Parade 2023 Schedule Announced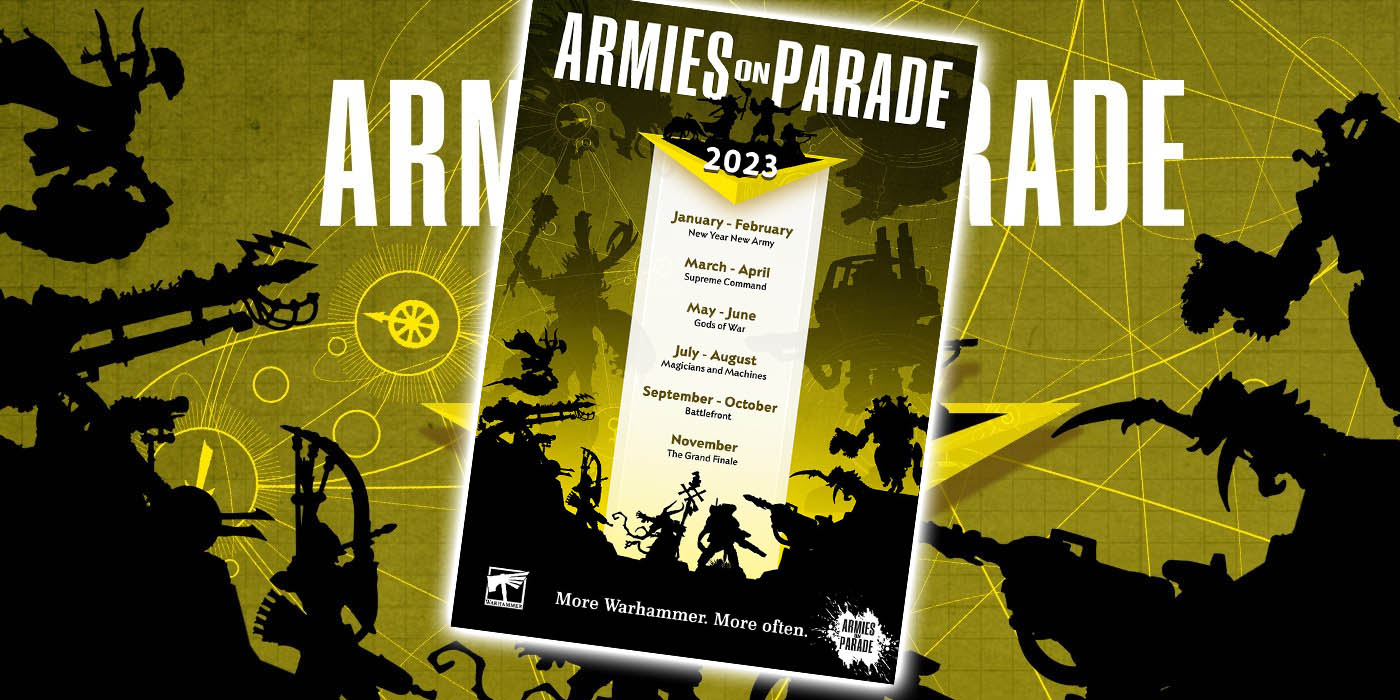 But wait, we're still in 2022!? What's going on? Is Games Workshop jumping the gun? No…They are just planning ahead.
Armies on Parade 2022 literally just wrapped up. There was an Awards Ceremony and everything. Congrats to the winners and to everyone else that participated but didn't make the cut, hey, at least you got a fully painted army and fancy display board now! But seriously, the entries this year were really impressive and kudos to everyone that worked hard on their entries.
That said, preparations for next year's entries has already begun! If your wanting to enter into the competition in 2023, now is your time to start prepping. And GW is here to help.
Every other month we'll provide you with a different theme to work towards, so when October and November come around you should have a full and beautiful army ready for submission! Here's the list of themes for next year – if you share your army with #ArmiesOnParade2023 you might spot your progress right here on WarCom.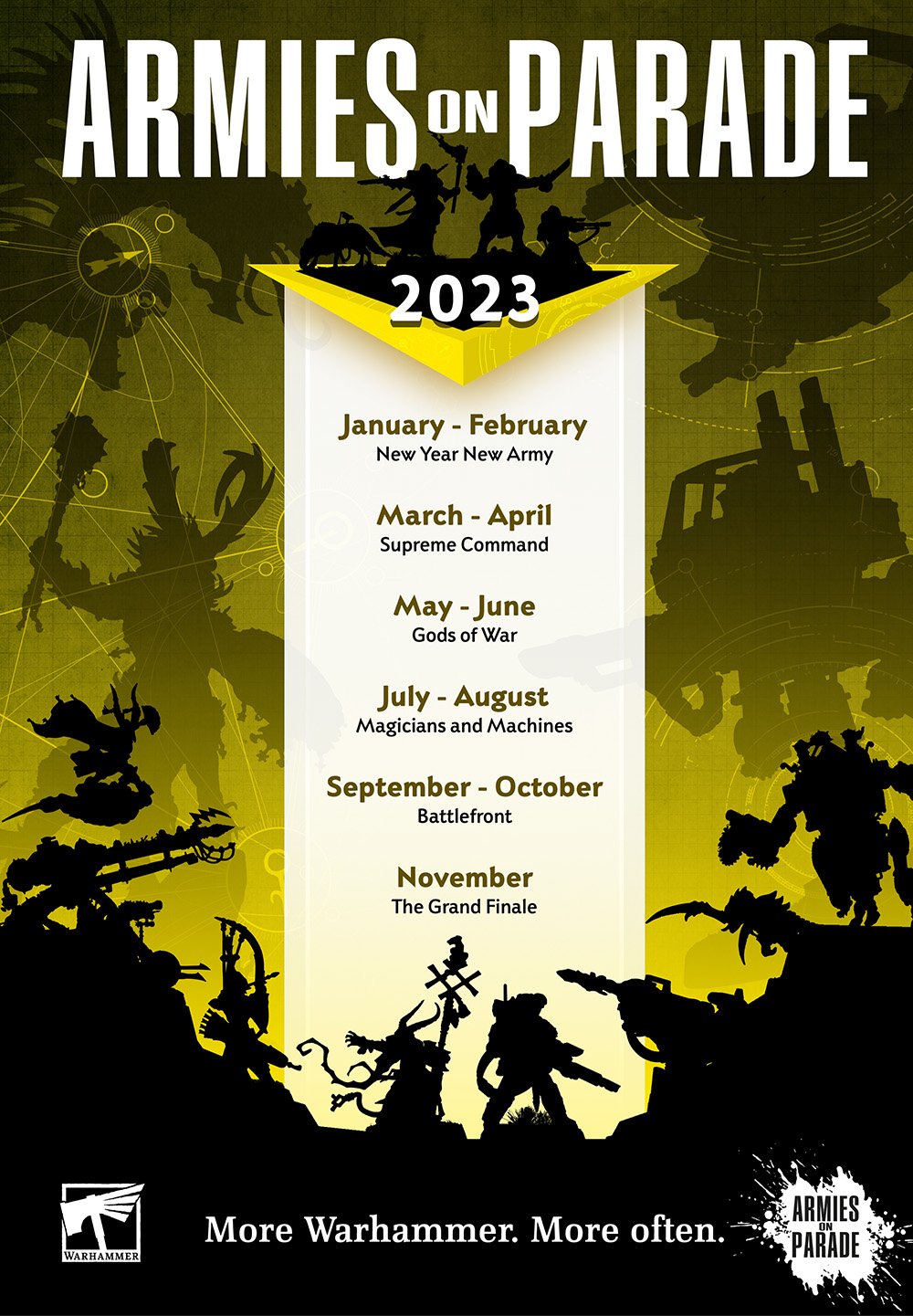 The first chunk starts in January-February. That's the "New Year New Army" section. And guess what? Now is the perfect time to pick out what you actually want to work on. Why? Because the Battleforce Deals are out now.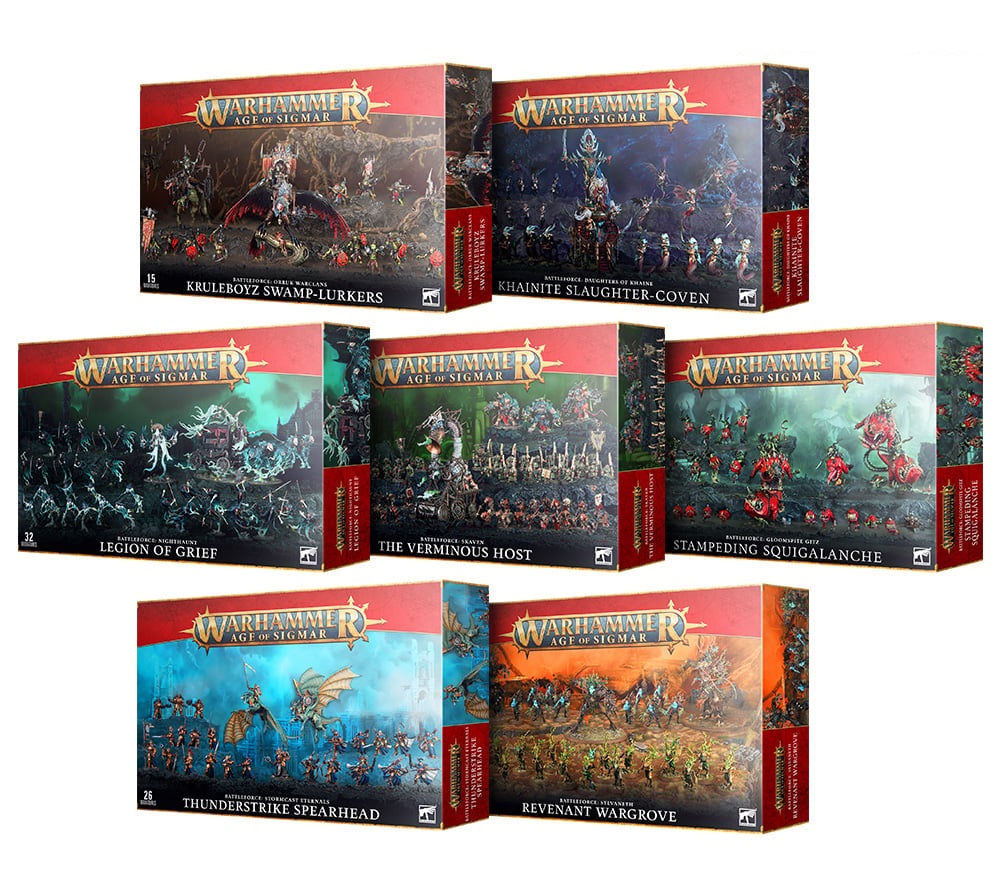 The Age of Sigmar Battleforces are already up for Pre-order now which means they should be arriving in stores this weekend. The 40k Battleforces are going up for Pre-order this weekend. as well — so get planning!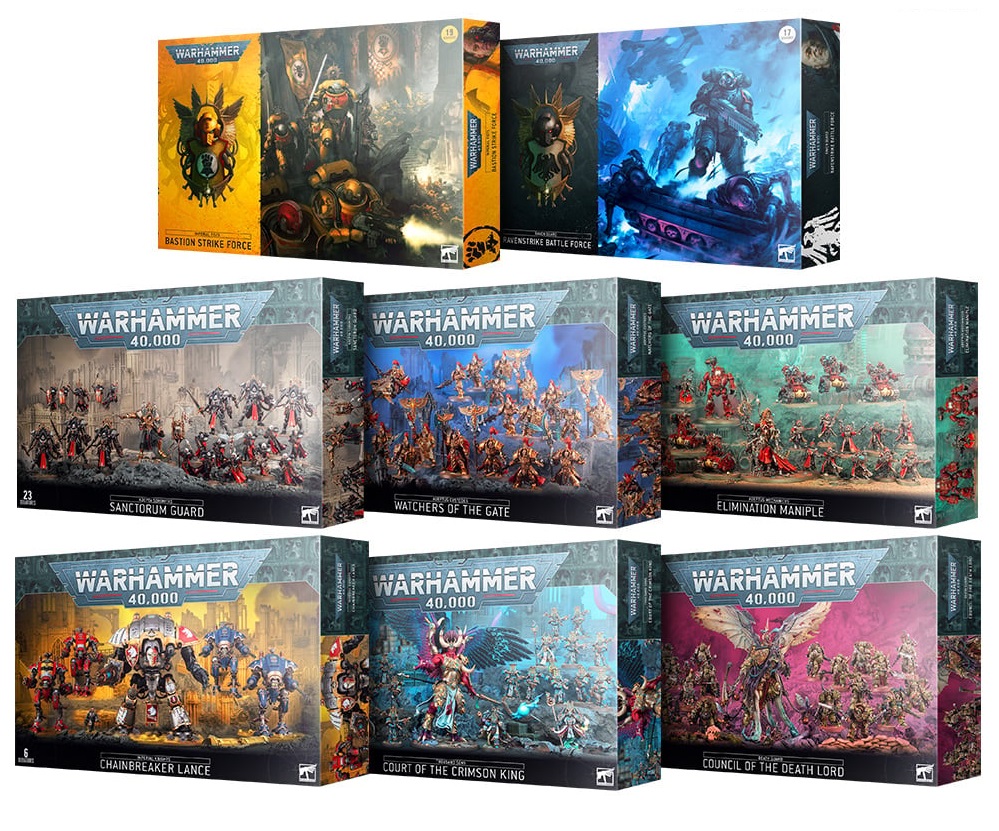 Now really is the perfect time to jump start that now "New Year, New Army" thing. Personally, I'd pick a battleforce box with a large, eye catching miniature if I was going to enter in Armies on Parade. A fantastic centerpiece model really helps bring everything together. But hey — you do you. If you do follow the yearly schedule for Armies on Parade 2023 you'll end up with an entry for next year. It's actually a really good way to stick to a plan.
Subscribe to our newsletter!
Get Tabletop, RPG & Pop Culture news delivered directly to your inbox.
Congrats to the winners of 2022 — and good luck to anyone planning to enter in 2023!