'Weird: the Al Yankovic Story' is a Certified Platinum Good Time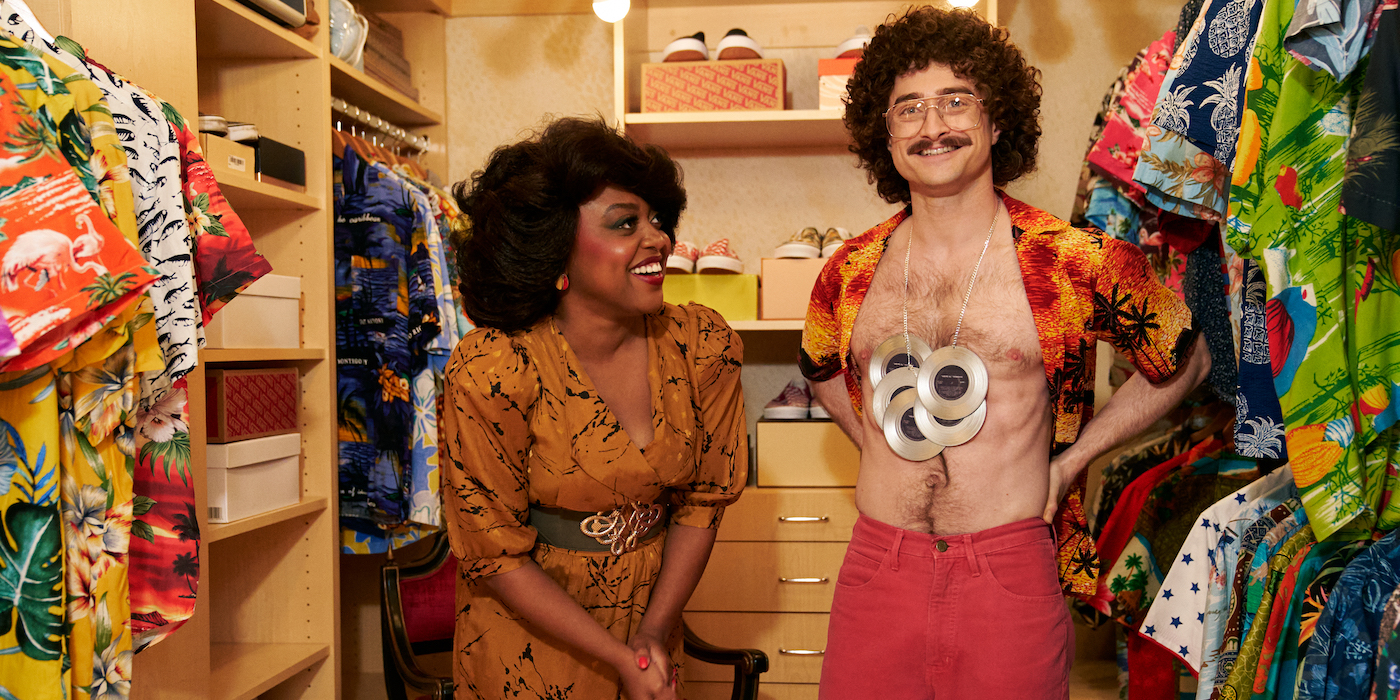 Weird: The Al Yankovic Story is the gritty biopic to end all other biopics – and a warning about the dangers of "the devil's squeeze box".
Do you love drama? Intrigue? Betrayal? Other very emotional things you can effectively squeeze into a 90-minute story? Well, the incredibly accurate and not-at-all overdramatized biopic about parody song mega-star Weird Al Yankovic is here to make you feel a whirlwind of emotions. All while humming along to some of your favorite spoof songs.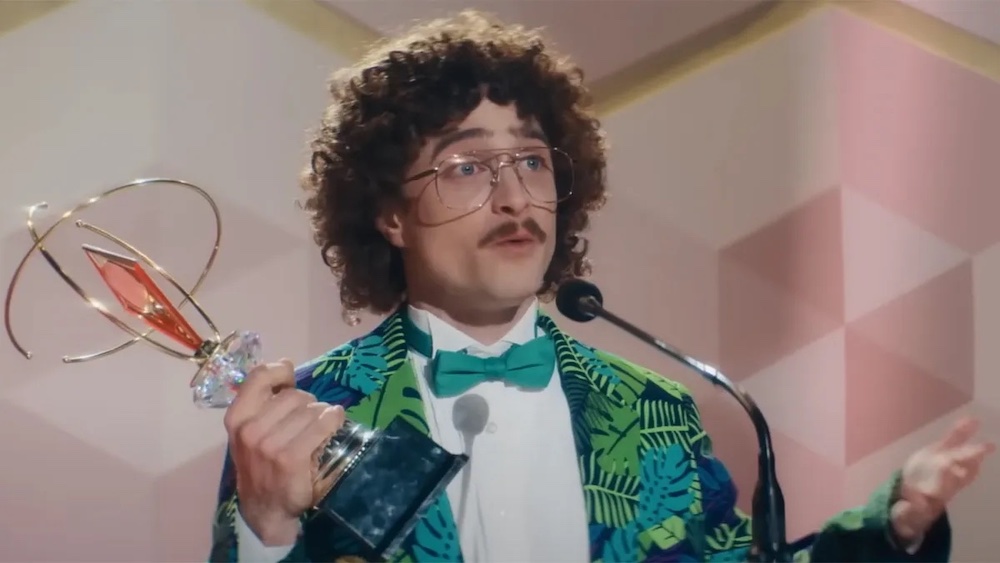 Every Performer is Solid Gold
Unsurprising to many, Radcliffe's portrayal of Wierd Al is spot on. He's the perfect balance of Hollywood leading man energy meets lovable goofball. He plays his role with just the right amount of seriousness and is a joy, as always, to watch on screen.
Meanwhile, the film features plenty of talented cast members, including Mr. Yankovic himself as the record executive who initially refuses Al. But another thrill of the movie is Evan Rachel Wood's portrayal of Madonna in her 1984 "Like a Virgin" era. The actress nails the mannerisms and matches Radcliffe's comedic sincerity perfectly.
Rainn Wilson, as always, was a complete delight. My favorite appearance had to come from David Dastmalchian as the bass player to a famous and beloved band. There are also some lovely shoutouts to talented parody, shock, and comedy performers from across time. It's fun to go through a scene and pick out Andy Warhol, Elvira, PeeWee Herman, and Divine. This movie's stacked with comedic impersonations of 80s celebrities.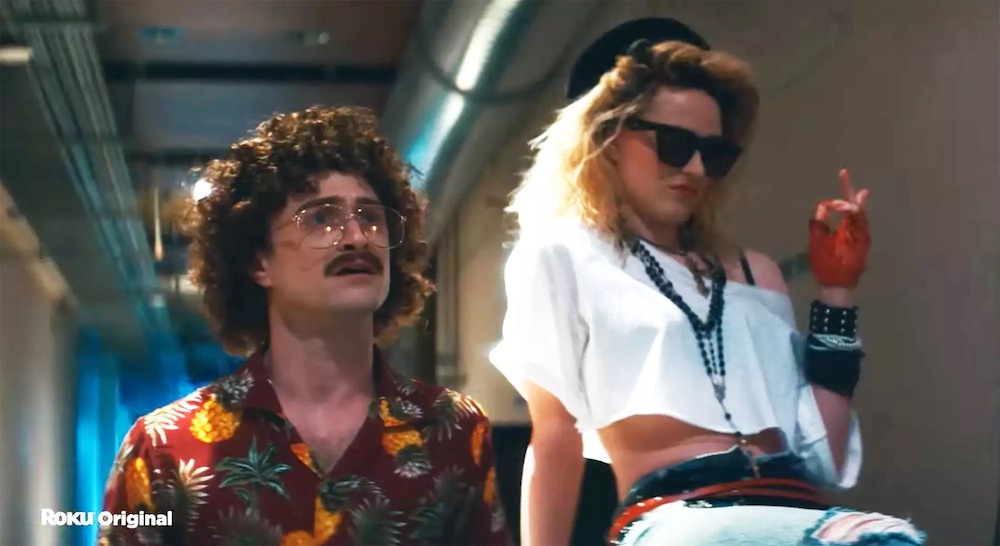 For the Kids Who Grew Up Watching Behind the Music
Yes, this is a mock of the musician biopic. Everything is played extremely seriously and it's every performer's ability to keep such a straight face that adds to the fun. You can really see the mix of Al's sense of humor with the comedic stylings of Funny or Die.
There are several details that make every scene. A publicly vulnerable moment is overscored by teenagers using the funky chicken as a method of peer pressure. Al's eyes fill with tears when he confronts his dad (who, in real life, has always been a big Weird Al supporter). At one point, Al's face melts off in some claymation that will give the MTV generation a nostalgic feeling.
The Verdict
Look, I'm gonna be straight with you. I am the exact dad-joke-loving audience this film was made for. I had myself several good guffaws, experienced feelings watching Wood and Radcliffe make out, and I appreciated the small details that bring me back to my childhood.
I liked it, and so did my dog, who really enjoyed having his belly pat to the beat of Weird Al's greatest hits.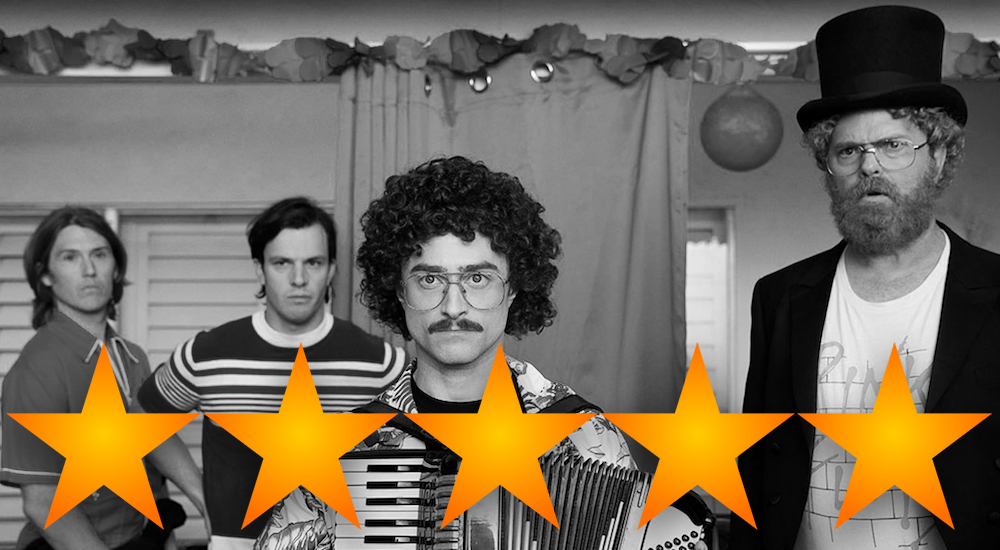 Subscribe to our newsletter!
Get Tabletop, RPG & Pop Culture news delivered directly to your inbox.