'Avatar: The Way of Water' Review – One of Us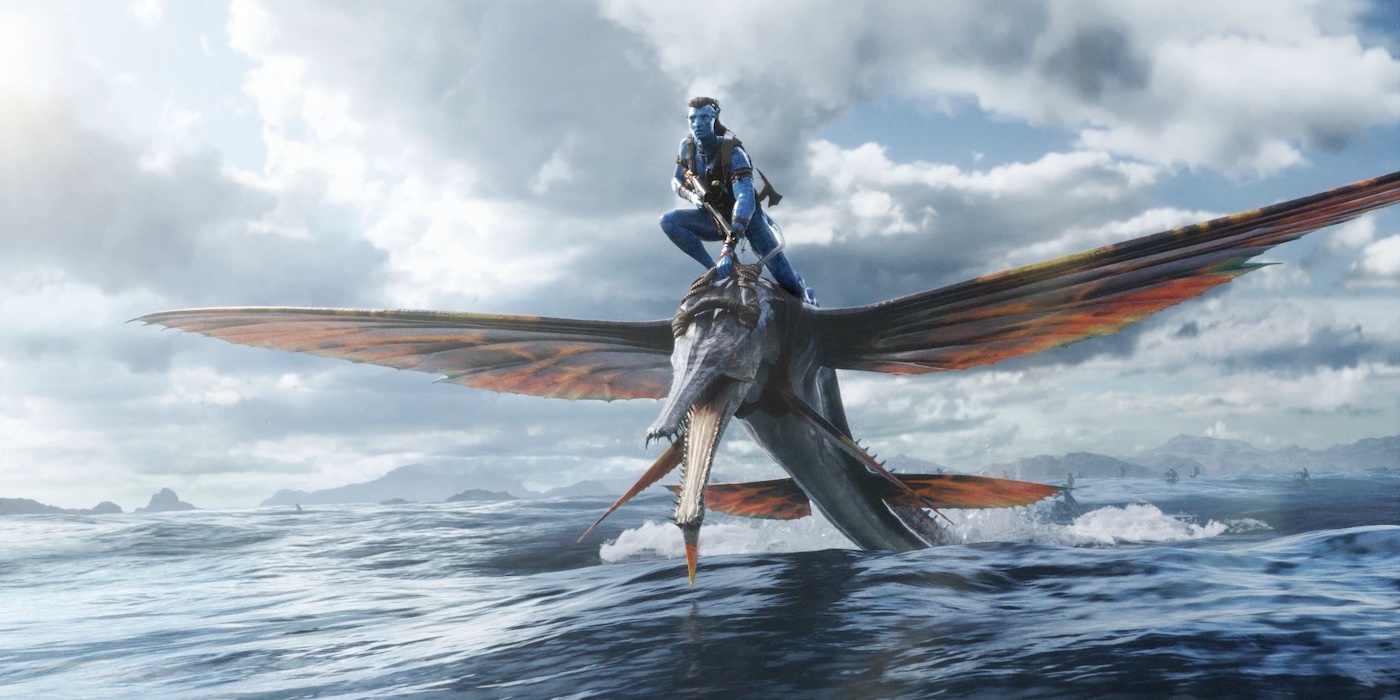 The crew is torn on the new chapter of James Cameron's epic. Check out the One of Us crew's Avatar: The Way of Water review.
It's over a decade later (both in terms of the original film's release and in the storyline), and Jake Sully (Sam Worthington) and his wife Neytiri (Zoe Saldaña) have enjoyed a peaceful era, settling down with three children of their own, an adopted human child, and one 'miracle baby'… the movie quickly steers away from the question.
But peaceful times are coming to an end as the colonizing humans are back in force and largely the same as last time, only now the dead baddies from the first film have had their pre-saved consciousnesses put into Na'vi avatars. Jake knows that their leader Colonel Quaritch (Stephen Lang), is out for his blood specifically, so he takes the fam and flies out to another part of Pandora where the Na'vi evolved to be more water-oriented. So Jake and fam have to adjust to the new culture and learn 'the way of water' while the ever-looming threat of the colonists looms.

Avatar: The Way of Water Review
Chris, Marco, and Wright take on this movie and are not all on the same page about it. Here's where you learn that the clickbait article titles about how EVERYONE loves the new Avatar movie aren't 100%.
Credits:
Christopher Cox
Marco Noyola
Wright Sulek
Podcast Link – Subscribe on Apple Podcasts
We are The US – We are one- Geeks of the world, unite!
For too long, the geek community has been divided. The internet has furthered this division by dedicating sites to just one subset or another. We don't believe in leaving you out. We're not going to tell you if you're 'cool' or 'uncool' based on what you're passionate about. We believe in mutual respect and sharing our geekdoms with each other. We believe in having a hell of a good time. Does this sound like you?
In that case, you are ONE OF US. Join us on Twitter and Facebook!