'Guillermo del Toro's Pinocchio' Review – One of Us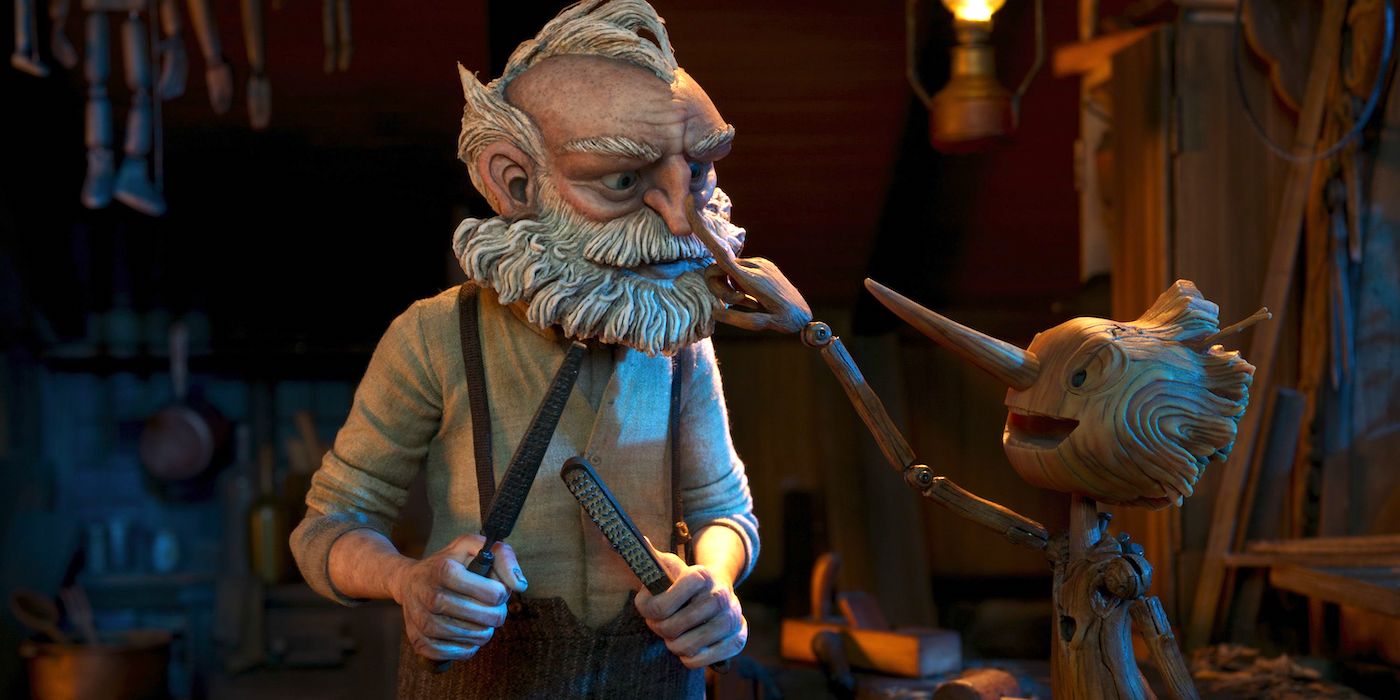 I this reimagining worth watching? Check out the One of Us crew's Guillermo del Toro's Pinocchio review.
Guillermo is having a good year and clearly a productive relationship right out of the starting gate with Netflix. First we get his superlative Cabinet of Curiosities, and now this (some would say) shoo-in for Best Animated Feature. This stop-motion animated musical fantasy takes a grimmer look than Disney did at the fairytale and does a lot of new invention with it. Especially in terms of the character designs which feel straight out of del Toro's monster creation history (they were based on the art of Gris Grimly).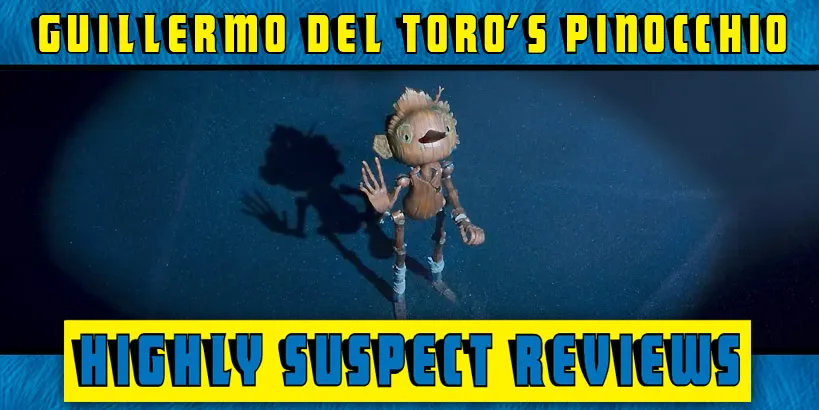 Guillermo del Toro's Pinocchio Review
With a terrific voice cast, bizarre stylistics, and a number of sizable tweaks to the original tale, Pinocchio is something to see, but will it appeal to you?  Chris, Frank, Ben, and Marco didn't all exactly see eye-to-eye on this one. Listen to their review to get the scoop. And also congratulate Chris for never making a pun about 'wooden acting'.
Credits:
Christopher Cox
Frank Calvillo
Ben Glasthal
Marco Noyola
Podcast Link – Subscribe on Apple Podcasts
We are The US – We are one- Geeks of the world, unite!
For too long, the geek community has been divided. The internet has furthered this division by dedicating sites to just one subset or another. We don't believe in leaving you out. We're not going to tell you if you're 'cool' or 'uncool' based on what you're passionate about. We believe in mutual respect and sharing our geekdoms with each other. We believe in having a hell of a good time. Does this sound like you?
In that case, you are ONE OF US. Join us on Twitter and Facebook!