Animaff Cosplay Brings 'Chainsaw Man' to Life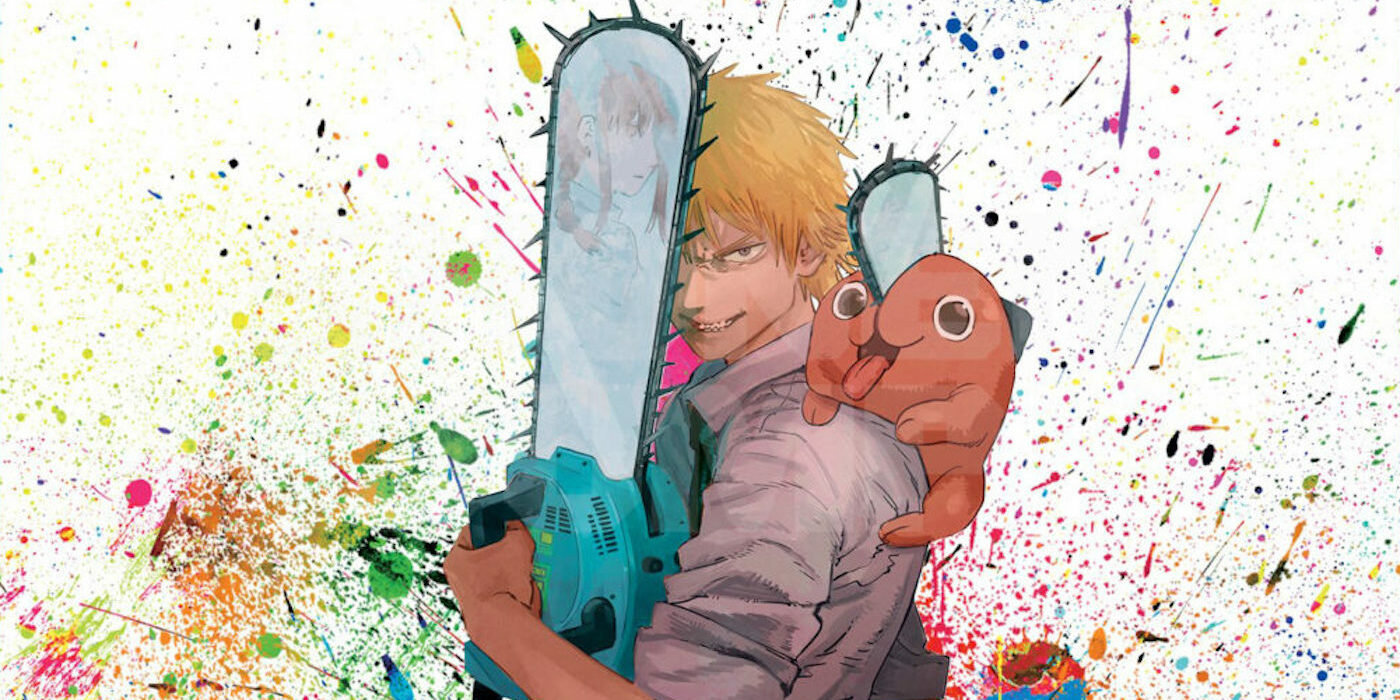 Wesley Valentinho, aka Animaff, is a cosplay-focused filmmaker. And his team brought Chainsaw Man to life in this fan vid.

Chainsaw Man was one of last year's most anticipated and biggest new anime releases. The manga has become something of a cult favorite. The show is known for its weird themes, borderline gratuitous violence, and general penchant for being almost too much at all times. But it's also full of characters that are surprisingly likable and relatable. But like… not too relatable because one of them does sprout a chainsaw from his head.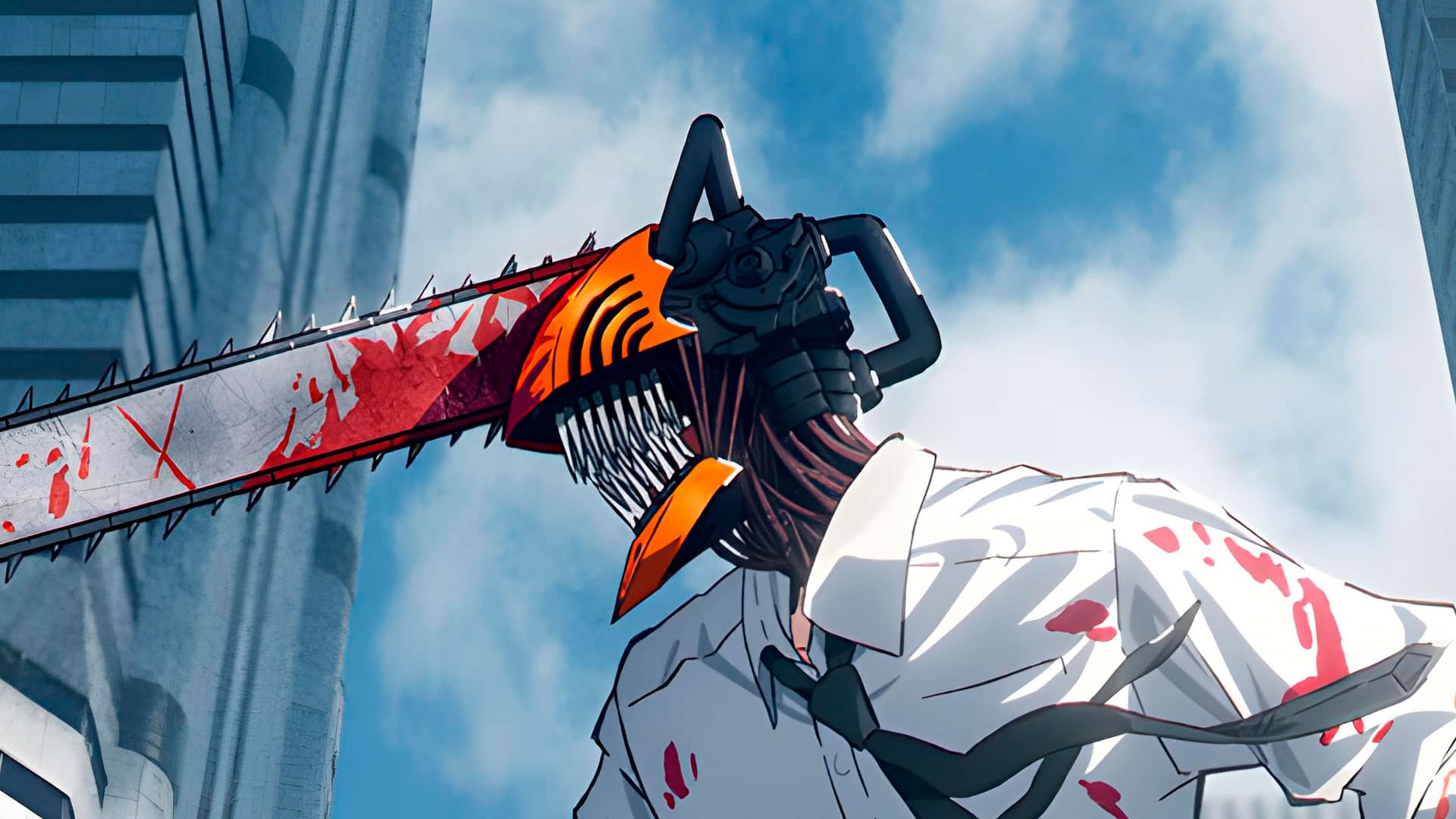 She series follows Denji, a teenager with eternally bad luck. To the point where he's living in a literal dump with his chainsaw-demon-dog, Pochita, and paying off his father's debts. Until he and Pochita merge, Denji gets chainsaw-sprouting powers and a job fighting off the world's most dangerous demons. It's a wild, nonsensical concept. But the result is a show that's equal parts fun, gross, and hilarious. And it's engaging enough to keep us coming back and asking questions.
 Wesley Valentinho, aka Animaff, and his team of Chainsaw Man cosplaying friends got together to make this fan vid full of season one highlights and delightfully in-character moment.
Chainsaw Man Fan Vid, with Permission by animaff.
We reached out about his work and this is what he had to say about the project:
"We always want to test our limits, you know? Knowing how far we can get with our own hands.
It was with this thought that I formulated this crazy idea. Make a fan made live-action video of something I like. I thought of several options for works that I could adapt. From the easiest and cheapest to the anime that I thought would be the big hit of 2022, and I followed that intuition I had. Adapt the one with the highest expectations and which would be most satisfying to produce. The chosen work was Chainsaw Man written and illustrated by Tatsuki Fujimoto.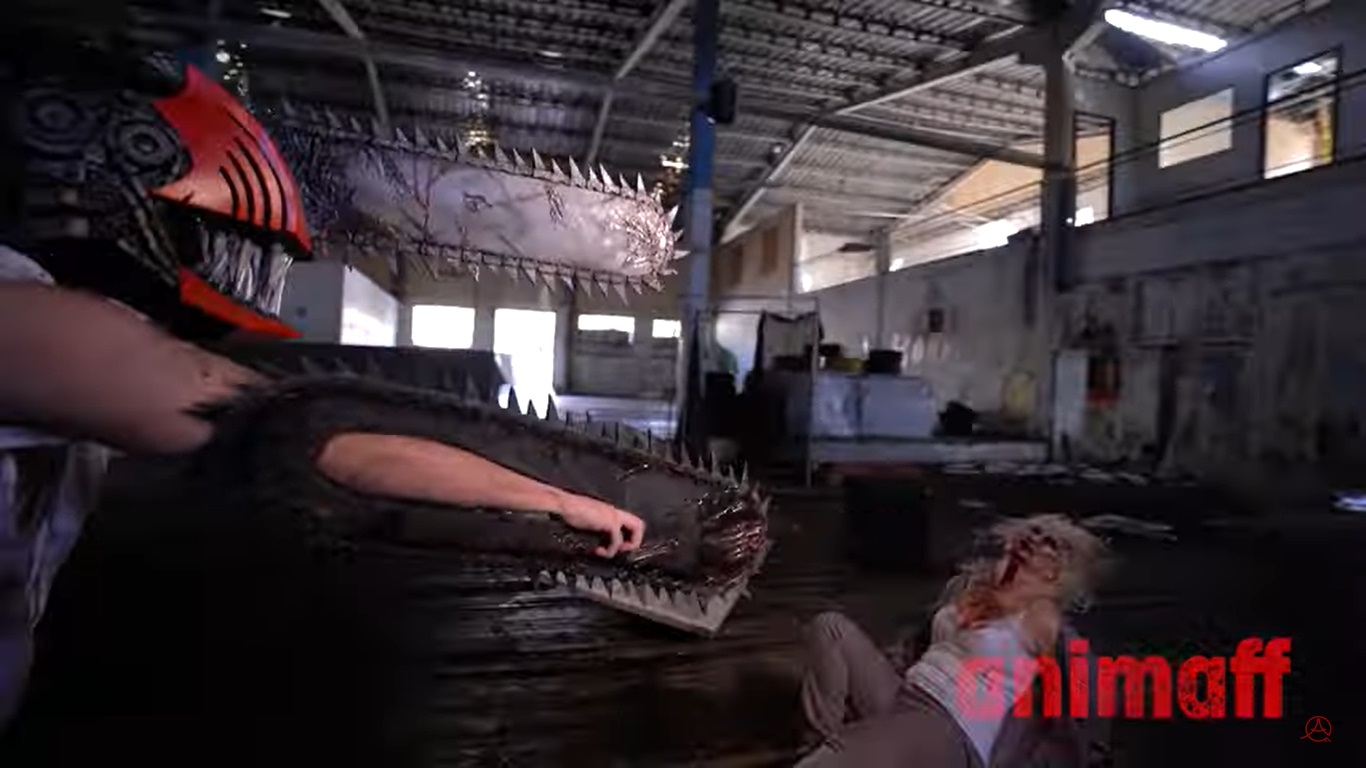 My first step was to put together a script, so that I could adapt 100 chapters in less than 10 minutes. Then, putting together a cast composed only of cosplayers and not just any actors, here the biggest challenge would be to find people crazy enough to accept this idea, even more so, because there was no budget for the project to get off the paper. In addition to this question, I tried to look for people with personalities a little similar to those of the characters and I found it! The perfect cast!
Our Denji is the super fun Rod (@rod.carlin) who really embodied the character, Shizue (@rshizue) brought Kobeni to life – dare I say she's more Kobeni than Kobeni herself, Gabi (@gabrielleeccard) switched sides off camera to live Himeno… well, "live"… Yuya (@rye.flour) played Aki without a stunt double, and barely got hurt in the process, Sami (@samichuuu) took sighs like Makima, Sano (@sano.cos) turned on the chainsaw to become Chainsaw Man himself, Kuro (@kurocchincos) let us dream like Reze, and Vani (@cos.d0ll) put all notions aside living Power!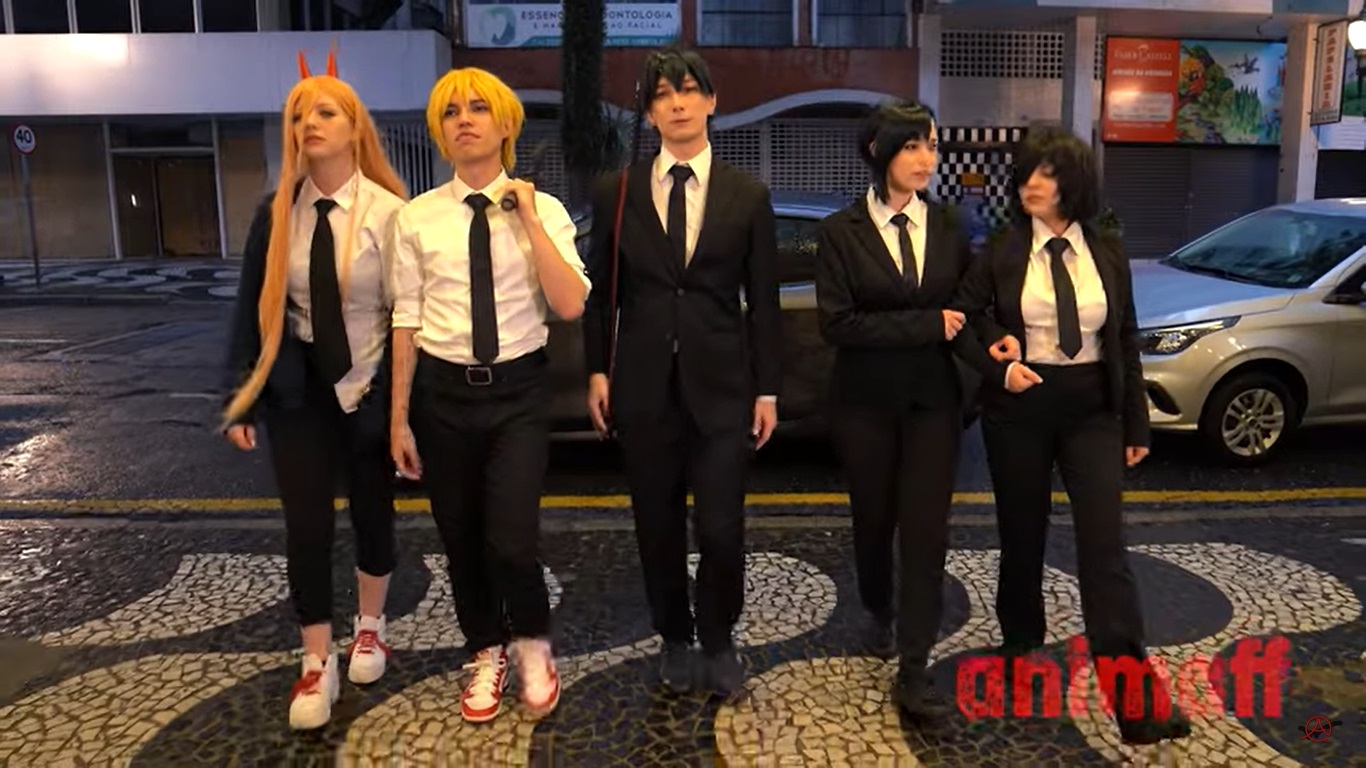 Subscribe to our newsletter!
Get Tabletop, RPG & Pop Culture news delivered directly to your inbox.
Well, after the cast and locations have been defined, the time has come! Make it happen! 
There were 4 days of recording in a row, and we had to fight against time to transform everything that was on paper into real life. The rush and madness was real in this part, because anything could happen, something that went wrong, a rainy day planned, could cost the whole project. Fortunately, we were graced by Pochita's heart and everything happened incredibly smoothly, apart from a few troubles here and there and a lot of money spent, we had made it! Missing scenes? Yes, unforeseen events happen, but we also had improvised scenes that turned out amazing! And that's it, we had made it!
And it is with this brief summary that I would like to present this project that is now part of our lives, I am pleased to present, in terms of quality and investment, one of the first fan-made live-action video of Chainsaw Man produced!
My name is Wesley Valentinho (better known as Animaff) and I'm a Filmmaker, with focus on cosplay."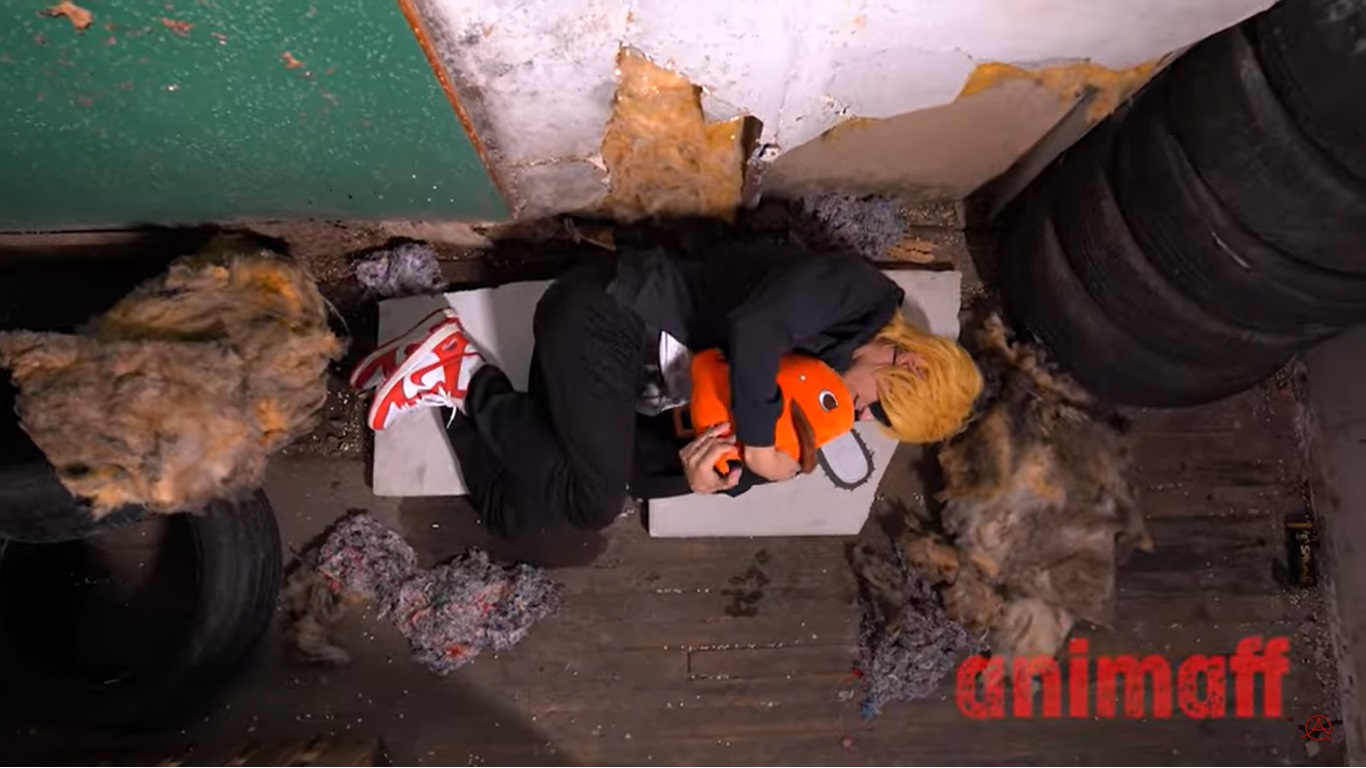 ~Join us next week for more Cosplay Coverage~
Have a Cosplay question you would like answered?
Know a Cosplayer you'd like to see featured? Send an email here!