Five 'Halo Infinite' Forge Maps Based on Real Places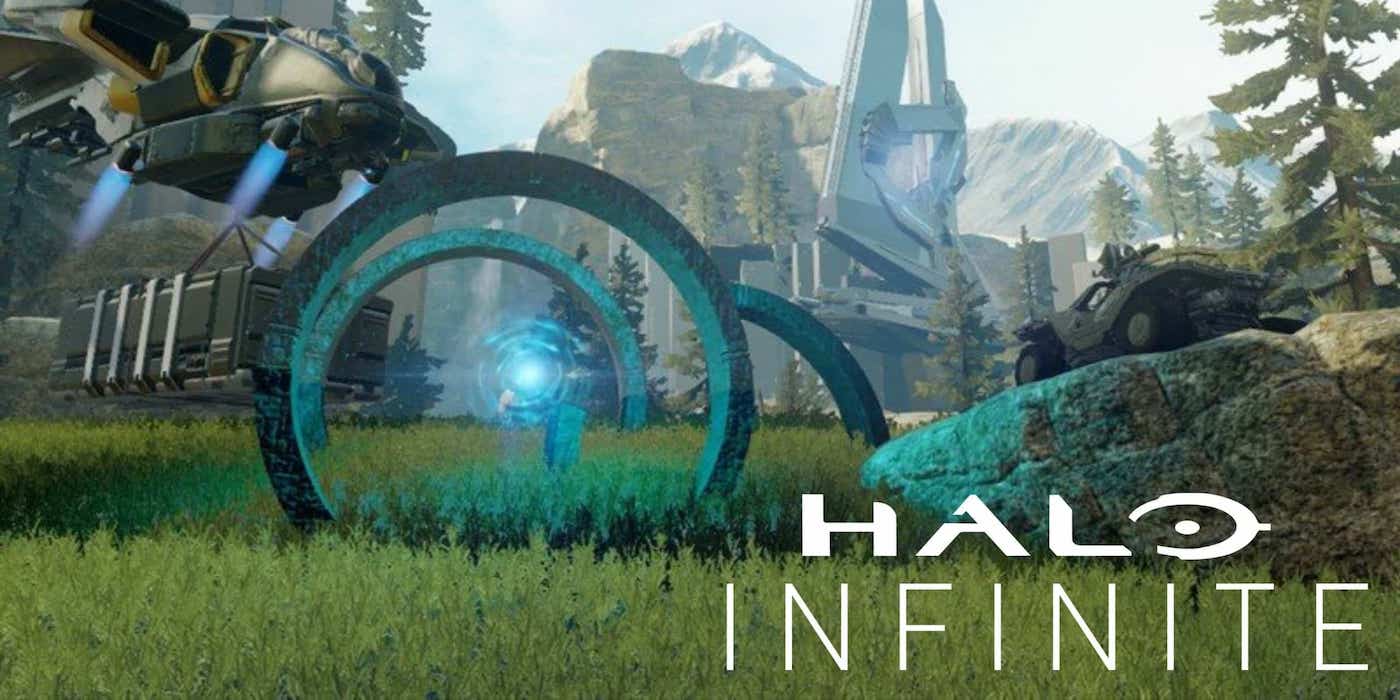 Halo Infinite Forge mode lets you build a custom map. For some, that means recreating everyday places. These maps are based on IRL places.
Halo Infinite has been out since November 2021, but its Forge mode was not finally released for the public to use until a year later. Gamers were eagerly creating some incredibly intricate maps based on other games and more. There are thousands of maps that can be viewed and bookmarked on the Halo Waypoint site to use and play with friends in custom games. I scoured it looking for some fun ones, but was surprised by these maps I found based on real locations.
5. McDonald's
Created by BBBBBarlos, xLoud Mary Jane, BUDA559, Flanky420, p1ss3doffcat, and CassBunny666, this map is a recreation of McDonald's complete with a play place. You can walk into the restaurant to look inside it. There, you'll find a restaurant complete with tables and a very well-laid-out kitchen back area.
The play place slides are all functional, and a Spartan can jump into a small ball pit, too. Designed specifically with Slayer and OddBall in mind, this map is on the smaller side, but with a group of friends, it will be like having a birthday party – with more explosions.
You can bookmark this map on the Halo Waypoint site here.
4. Denny's
Made by 2 of the users of the McDonald's map, BBBBBarlos and xLoud Mary Jane, this map is a recreation of a closed-down Denny's that is falling apart. There's still a dining area, kitchen, and live band area. This map is specifically designed for any type of Slayer as well as Oddball, just like the last map they created. It's bigger than the McDonald's, so it has more survival potential, but it's not too much to look at.
The parking lot has vehicles to drive in though, so feel free to chase each other around and compare it to the McDonald's one. Maps of this size though can be a great time with enough people – just like a late-night trip to Denny's.
You can bookmark this map on the Halo Waypoint site here.
3. Walmart
Created by ReagBabe9351, jjfree1, and FailedPuppet768, this map is not as accurate when it comes to the size of the location for the Spartan. The Walmart store itself is chock full of stuff, but a lot of it makes you feel like a toy inside of a store. It has registers, a dining-type area, and some sections you could possibly find in a Walmart.
Subscribe to our newsletter!
Get Tabletop, RPG & Pop Culture news delivered directly to your inbox.
This map is huge, but it makes it perfect for large-scale Slayer matches. Many vehicles are able to drive through it, and it could be used for many of the other game types in Halo Infinite.
You can bookmark this map on the Halo Waypoint site here.
2. Whataburger
Created by CoryW8483, this map is a recreation of a more vintage-looking Whataburger. For those not in Texas, Whataburger is a very famous burger chain found primarily in 'round here, y'all.
This map is absolutely incredible to look at and walk around in. It has vehicles in a long line at the drive-thru, a marine in a bathroom stall, NPCs in the dining area, and more. It's a really good size and has weapons throughout, making it a wonderful Slayer map. Here, you can recreate the feeling of ending up at a Whataburger after a night out, but with more explosions.
You can bookmark this map on the Halo Waypoint site here.
1. Waffle House
Created by LilSkott92, chuckatuckilla, and Missredwolf, this map is an incredibly detailed recreation of a Waffle House. It's complete with patrons inside, cooks, a back area, and a jukebox. The sign even flickers on one of the letters!
This map is similar in size to the Denny's and McDonald's, making for some crazy intense Slayer matches. The biggest difference between this map and all the others is that people fighting inside a Waffle House give you jokes that practically write themselves. Feel free to recreate the brawls within Waffle House, but hopefully with fewer explosions.
You can bookmark this map on the Halo Waypoint site here.
There are thousands of wonderful Halo Infinite maps out there now and it could take hours to go through them all, but please let us know what your favorite maps you found so far are.
"I need a weapon." – Master Chief