Lucy Liu Brings the Monsters in 'Shazam: Fury of the Gods' Trailer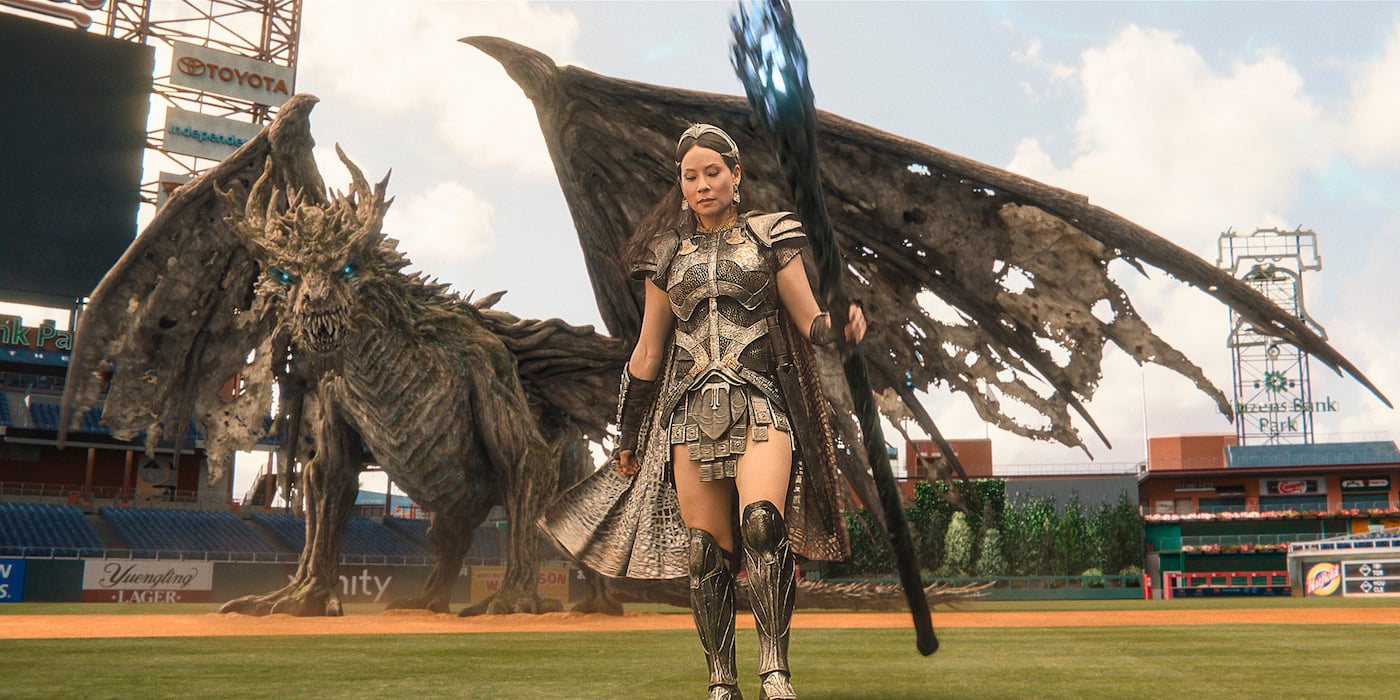 It's been a bit since we've seen what Billy and the gang are up to – check out the new Shazam: Fury of the Gods trailer!
The 2019 movie was a bright spot in the DCEU. The comedy and message of hope were refreshing compared to the dark and gritty Snyderverse. The combination of Asher Angel and Zachary Levi brought a wonderful adaptation of the superhero to the screen. The supporting cast and Mark Strong as the baddie were equally as awesome. It's one of DC's highest-rated movies – it's good.
The Warner Bros. Discovery merger and COVID have greatly affected its follow-up. Shazam: Fury of the Gods has been rescheduled more than once (it's initial date was April 2022), and it appears that DC has tamped down the level of marketing they're willing to put behind it after Black Adam flunked. The lack of fanfare makes it feels like it's being released because they have to  not because the studio is excited about it, which is odd for a sequel to a super popular movie.
I'm a fan. I'm excited. Please shove more marketing at me. Thank you.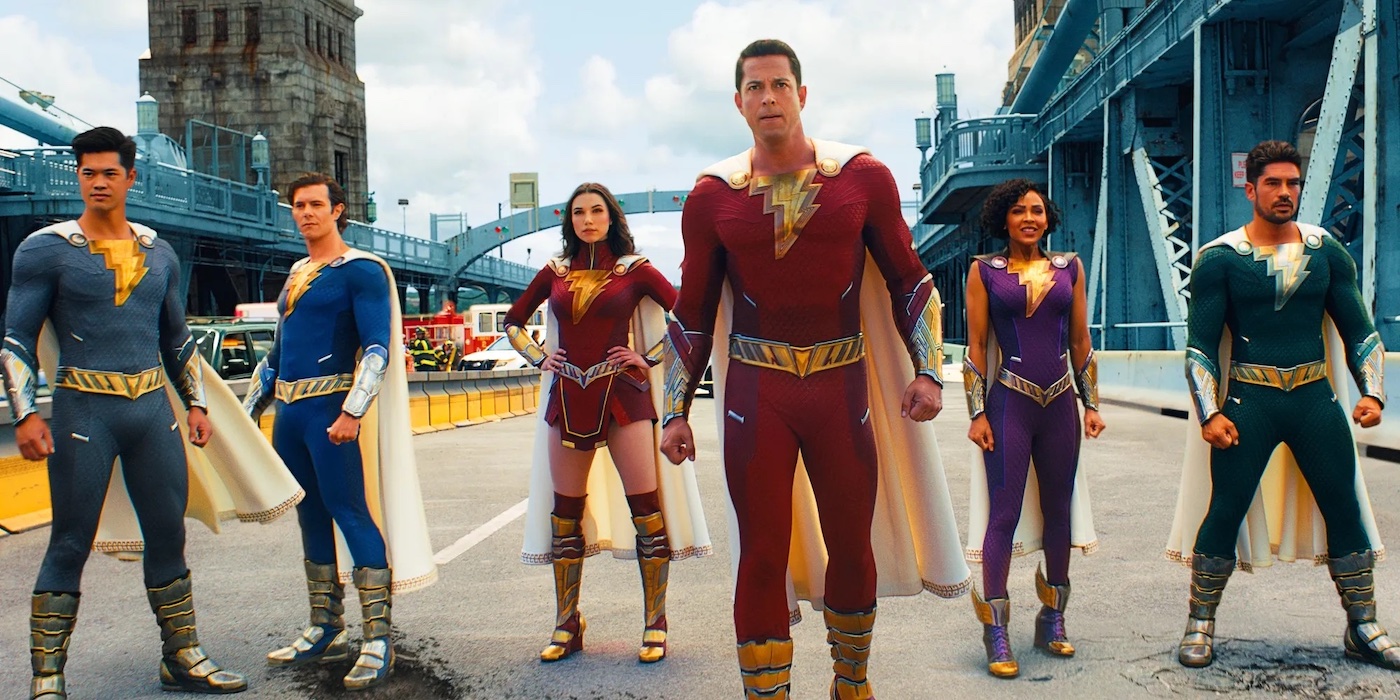 Shazam: Fury of the Gods New Trailer
Shazam and the team are back, taking on new enemies – the villainous Hespera and Kalypso, daughters of the Greek Titan Atlas. And the sisters are not screwing around. They want to hunt the newly formed team down, take them out, then take the planet. The sequel is much bigger than the first movie. Helen Mirren! Lucy Liu! There are dragons and unicorns and mythological Greek beasts! And humor! And character arcs!
Shazam: Fury of the Gods Details
Levi and Angel are back, along with Jack Dylan Grazer, the rest of the kids, and their superhero counterparts. Helen Mirren plays Hespera, Lucy Liu is Kalypso, and Derek Russo is Atlas. Director David F. Sandberg and writer Henry Gayden, who were both on the first movie, are also back.
Bestowed with the powers of the gods, Billy Batson and his fellow foster kids are still learning how to juggle teenage life with having adult Super Hero alter-egos. But when the Daughters of Atlas, a vengeful trio of ancient gods, arrive on Earth in search of the magic stolen from them long ago, Billy—aka Shazam—and his family are thrust into a battle for their superpowers, their lives, and the fate of their world.
Shazam: Fury of the Gods hits theaters on March 17th.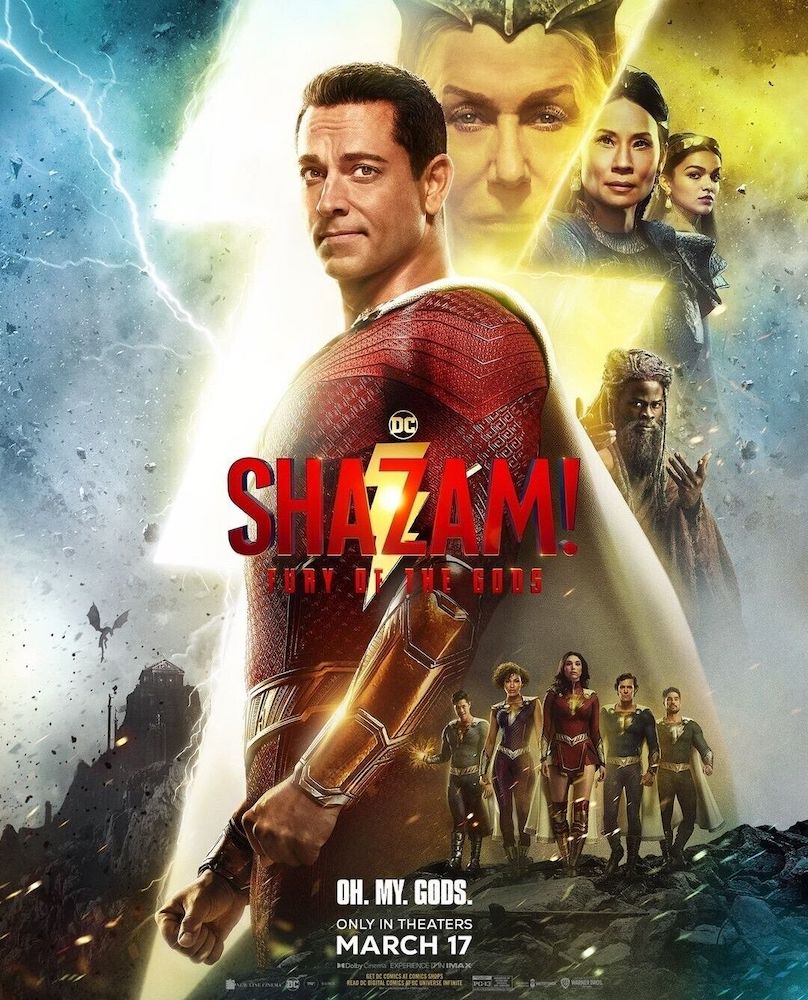 Subscribe to our newsletter!
Get Tabletop, RPG & Pop Culture news delivered directly to your inbox.