Meet 'Lockwood & Co.'s Trio of Sword Wielding Ghost Hunters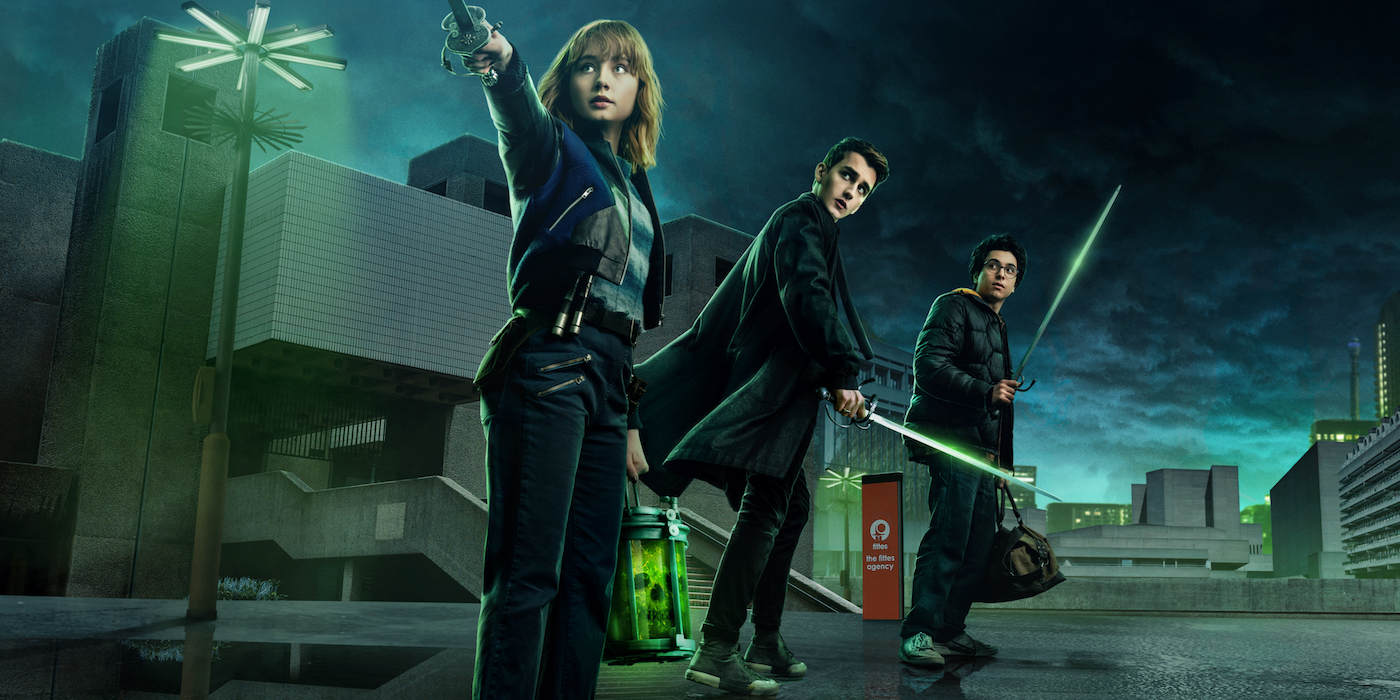 A trio of ghost hunting teens aim to save the residents of London from deadly specters in Lockwood & Co. Check out the first trailer!
The director of Attack the Block is bringing Jonathan Stroud's swashbuckling ghost hunting novels to Netflix later this month.
In Lockwood & Co. an epidemic of deadly ghosts has hit Britain, and only kids have the power to destroy them. The older you are, the less visible to ghosts become. A young psychic investigator, Lucy Carlyle, joins a London's smallest agency led by Anthony Lockwood to search out some of the spookiest and deadliest spectral hauntings in the city. They are armed only with their wits, the tools of the ghost-hunting trade, and a thermos of tea.
---
Lockwood & Co. Details
Joe Cornish (Attack the Block) is directing and writing the series based on the books by Jonathan Stroud.
The cast includes Cameron Chapman as Anthony Lockwood, Ruby Stokes as Lucy Carlyle, Ali Hadji-Heshmati as George Karim, Ivanno Jeremiah as Inspector Barnes, Jack Bandeira as Quill Kipps, Luke Treadaway as The Golden Blade, Morven Christie as Penelope Fittes, Ben Crompton as Julius Winkman, Hayley Konadu as Flo Bones, Rhianna Dorris as Kat Godwin, and Paddy Holland as Bobby Vernon.
In London, where the most gifted teenage ghost-hunters venture nightly into perilous combat with deadly spirits, amidst the many corporate, adult-run agencies, one stands alone: independent of any commercial imperative or adult supervision – a tiny startup, run by two teenage boys and a newly arrived, supremely psychically gifted girl, a renegade trio destined to unravel a mystery that will change the course of history.
Lockwood & Co. debuts on Netflix January 27.