The Best Underdog Video Games of the Last Year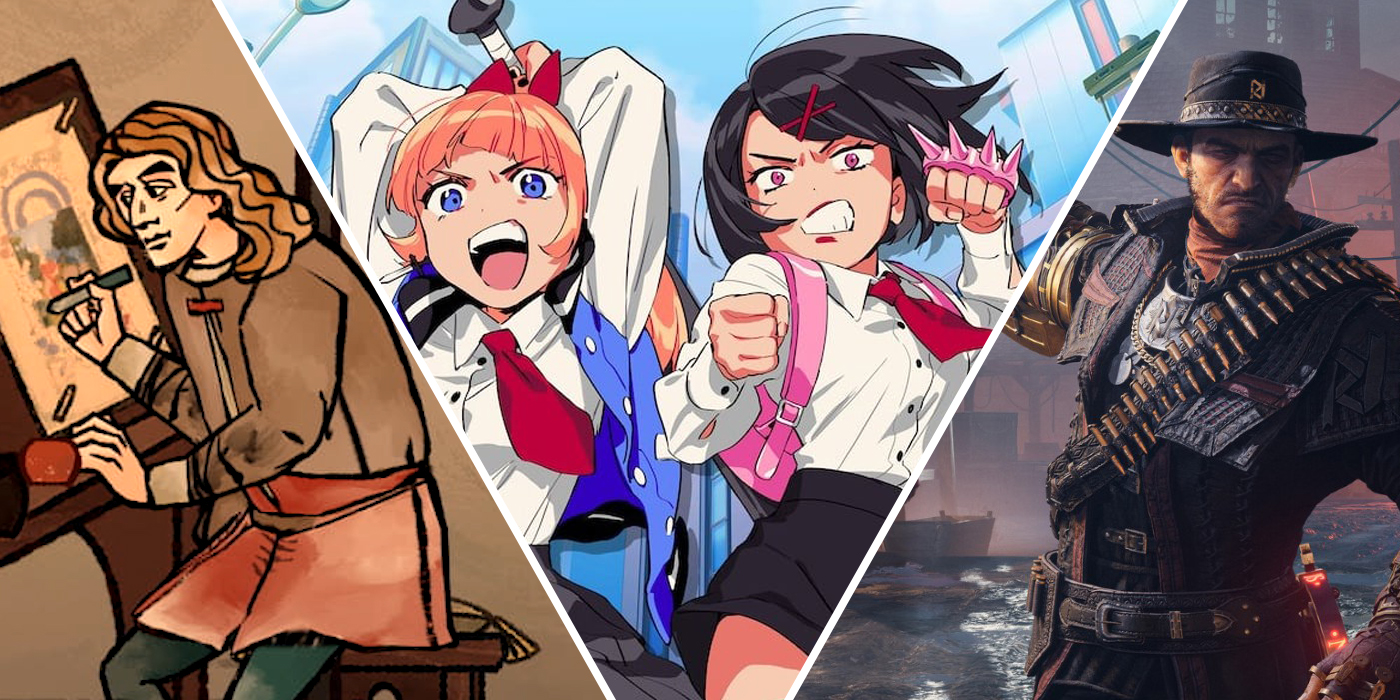 2022 was full of some genuinely wonderful titles and huge releases for all ages and genres. But you may have missed these hidden jewels…
Last year saw the release of some video game heavy hitters. Games like God of War Ragnarök, Kirby and the Forgotten Land, Call of Duty Modern Warfare 2, KoFXV, Stray, and TMNT Shredder's Revenge. Mobile gamers even got a wonderful title in Marvel Snap. Understandably, there are some games that you might have missed in the shuffle. Here are some games of 2022 that deserve a good look at during the slow period of game releases.
5. Dawn of the Monsters
Dawn of the Monsters is a beat-'em-up game where you take control of either one or two selectable Kaiju: an Ultraman-like hero or a giant robot to fight off enormous Kaiju known as Nephilim. The gameplay is very much like most beat-'em-ups with power-ups in the stages, but it also sports super moves, parries, and throwable buildings against the enemies making for a more diverse gameplay that doesn't get tedious, which many newer beat-'em-ups fail at.
Developed by 13AM Games and published by WayForward, this game is a delight for fans of the big monster and beat-'em-up genres. It features unlockable colors for the characters, selectable upgradable stats, a 2-player couch co-op mode. It's also a pretty good size for a game of its type with many saying it takes up to 6-10 hours to beat the entire thing. The game is set to release a new DLC character in 2023 that was the result of a fan vote for a character inspired by the Super Sentai/Power Rangers-type Zords.
The game is currently out on pretty much every platform: PS4, PS5, Xbox One, Xbox Series S/X, Nintendo Switch, and PC.
4. GigaBash
GigaBash is an arena fighting brawler with original characters based on popular characters like Godzilla, Ultraman, Power Rangers, and more. The gameplay is close to games such as King of the Monsters and Godzilla Destroy All Monsters Melee with giant monsters and robots fighting in an area with throwable buildings and powerups for supremacy. It has a story mode, local & online multiplayer, plenty of unlockable content, and the biggest thing of all is that they got a Godzilla DLC pack that was released on Dec 9th, 2022.
Developed by and published by Passion Republic Games, it is a blast to play with friends and its simple control scheme plays very well to keep from making things too difficult for anyone to jump in and play. The single-player content with unlockables can be quite short for some at an estimated 4-6 hours to unlock everything, but the fun in the game lies in the multiplayer itself like many games of this genre.
The game is currently only out on the PS4, PS5, and PC.
Subscribe to our newsletter!
Get Tabletop, RPG & Pop Culture news delivered directly to your inbox.
I bet you were expecting another giant monster game. Pentiment is an adventure game where you play a journeyman artist named Andreas Maler who finds himself wrapped up in a murder mystery that spans years. The style and presentation of Pentiment are some of the greatest things about it. It is made to look like an old medieval manuscript and even has some wonderful things going on with the text when people of different backgrounds speak to one another. 
Developed by Obsidian Entertainment and published by Xbox Game Studios, this game has an estimated playthrough time of 15 hours. The writing is incredibly compelling, with great humor and twists. The mystery adds a lot to the game's replayability since you never will see everything play out in one playthrough.
It is currently out for Xbox One, Xbox Series X/S, and PC. Unlike the other 2 mentioned, this one is also a Game Pass game and can be played with that subscription.
Evil West is a third-person action game where you play Jesse Rentier, an agent of a monster-hunting organization who fights supernatural beings in the American West. The gameplay is heavily inspired by character action games like Devil May Cry and some influence from God of War(2018) with its over-the-shoulder camera angle. It is full of unlockable weapons, has a good narrative, and even has a co-op mode to play with friends.
Developed by Flying Wild Hog and published by Focus Entertainment, this game sports an estimated time of 10-15 hours to complete. Flying Wild Hog is an amazing studio with games that many miss that I highly recommend as well.
It is currently out on PS4, PS5, Xbox One, Xbox Series X/S, and PC. This game is also currently on Game Pass.
River City Girls 2 is the sequel to one of the best recent beat 'em up titles back in 2019, where Misako and Kyoko have to save River City from the Yakuza after being expelled from school. The gameplay is very similar to the first one with the in-game shops and upgradables River City Ransom is famous for with new playable characters including a RIPPED Marian from Double Dragon. It is chockfull of humor, great style, and a co-op mode both couch and online to play with friends.
Developed by WayForward and published by Arc System Works, this game sports an estimated completion time of 10-15 hrs. If you have any love for River City Ransom or titles inspired by it like Scott Pilgrim vs The World, you'll absolutely adore this game.
It is currently out on pretty much every platform: PS4, PS5, Xbox One, Xbox Series S/X, Nintendo Switch, and PC.
There are plenty of other games in 2022 that even I missed. Feel free to let us know of any games you personally loved in 2022 that you feel deserve more love.
Happy Gaming!