The 'Fifth Season' RPG Brings NK Jemisin's Broken Earth Series To Your Tabletop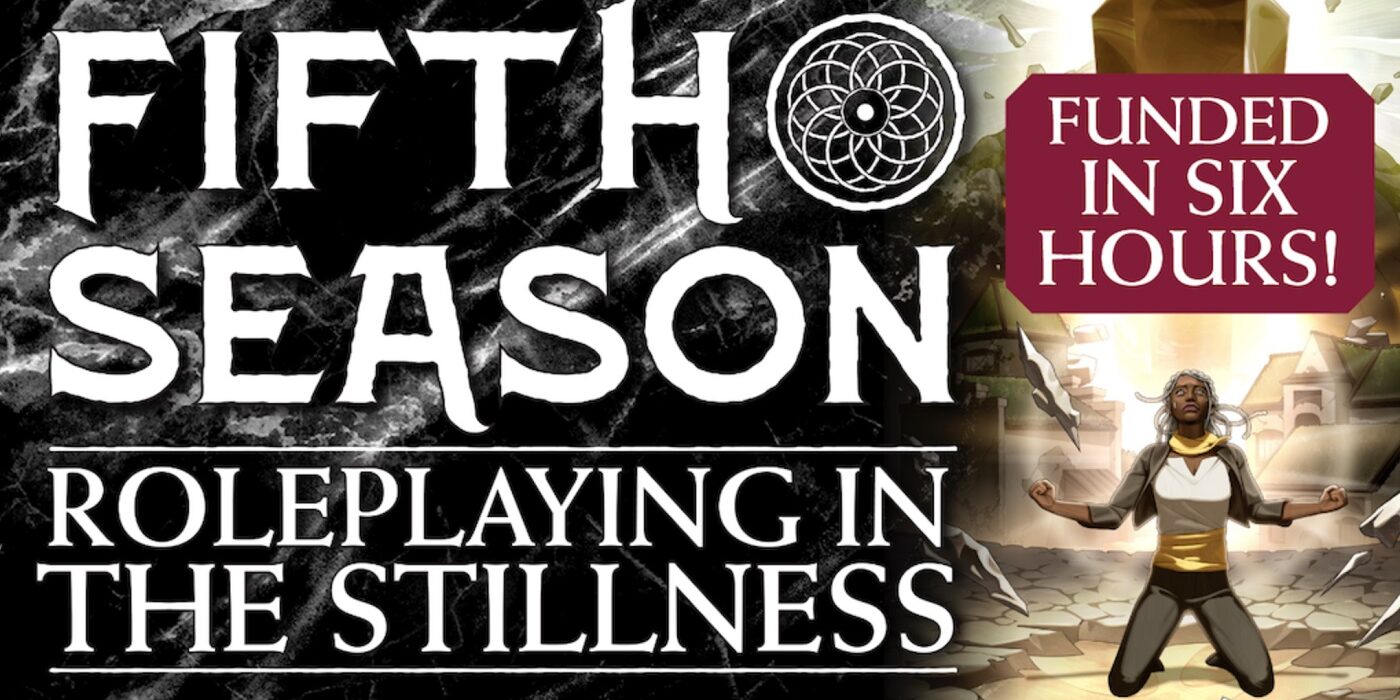 A new crowdfunding project for a Fifth Season RPG will bring the world of N.K. Jemisin's Broken Earth to your tabletop.
In less than six hours, the upcoming Fifth Season RPG, titled Fifth Season: Roleplaying in the Stillness reached its full funding goal on crowdfunding platform Backerkit. The new RPG will take players to the world of N.K. Jemisin's Broken Earth trilogy.
To the only continent that exists: the Stillness. The Stillness is a massive land where the earth quakes. Where volcanoes erupt violently. And Father Earth tries his absolute best to kill his children. It is a broken world, one which demands that you band together to persevere.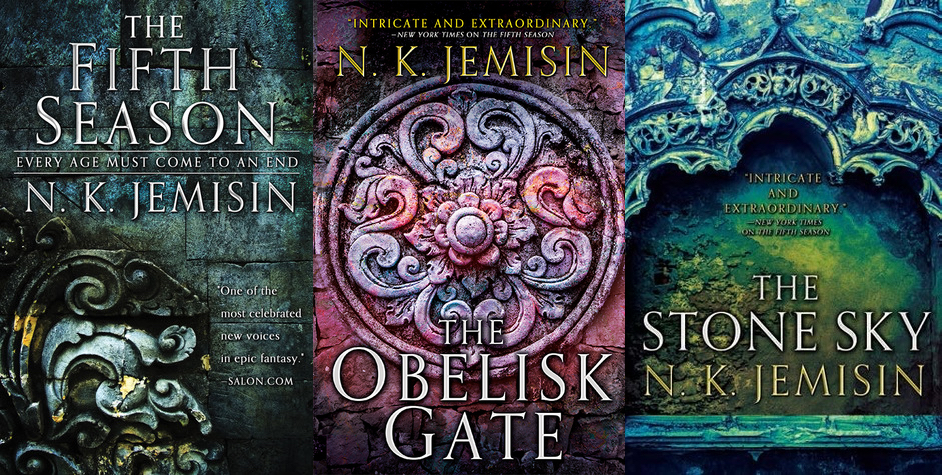 The Broken Earth trilogy, which garnered author Jemisin three consecutive Hugo Awards for all three novels in the trilogy, is a legendary series starting with The Fifth Season, followed by The Obelisk gate and The Stone Sky.
Communities band together in "comms" while people adapt to survive. These adaptations include people with the ability to control the energy of all things, even the earth itself.
It isn't quite apocalyptic, but it is a fantasy world and series like no other. Little wonder, then, that the crowdfunding campaign should be so successful so fast.
"The Fifth Season Roleplaying Game is designed for you to play out adventures and stories set in the world described in the Broken Earth trilogy of novels by N.K. Jemisin—a world where constant and unstable tectonic and volcanic activity threaten all life; a world whose peoples have learned to adapt in order to survive. It is a world where everyone learns that Father Earth hates his children and is always trying to kill them, where metal rusts and even stone crumbles, and the best you can do is be prepared for the next disaster. In the world of the Broken Earth, community—the comm—is everything, because in community there is support and a chance to persevere."
In a nutshell, The Fifth Season RPG uses Green Ronin's Adventure Game Engine to power its rules. If you're unfamiliar, this is the same rules system used to power games like the Dragon Age or Expanse RPGs. Only this takes the system and riffs on it.
Game play happens at two different levels. There are Seasonal turns, four per year, that determine the events the comm faces. As well as Narrative and Action, which are the more personal, traditional RPG styles that players might be more familiar with. They are often influenced by the Seasonal turn.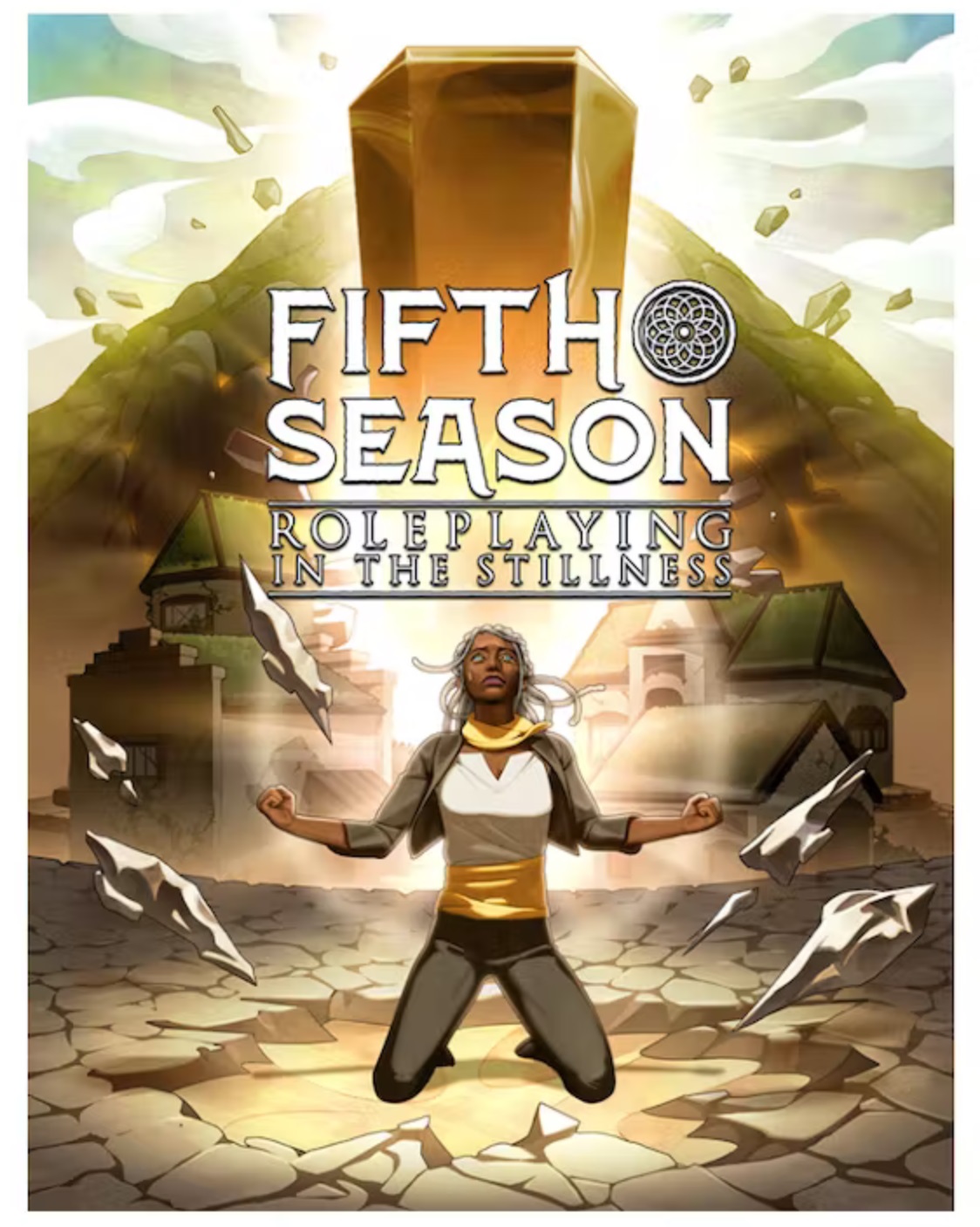 Subscribe to our newsletter!
Get Tabletop, RPG & Pop Culture news delivered directly to your inbox.
Releasing alongside the crowdfunded campaign is a Quickstart guide. In it, you can find enough rules to whet the appetite, including a short introductory adventure with several pre-generated characters, so you can start playing right away.
The Fifth Season RPG is currently poised to release June 2023 on PDF with a September 2023 physical release date.
Back the Fifth Season RPG today