'The Witcher: Blood Origin' Review – One of Us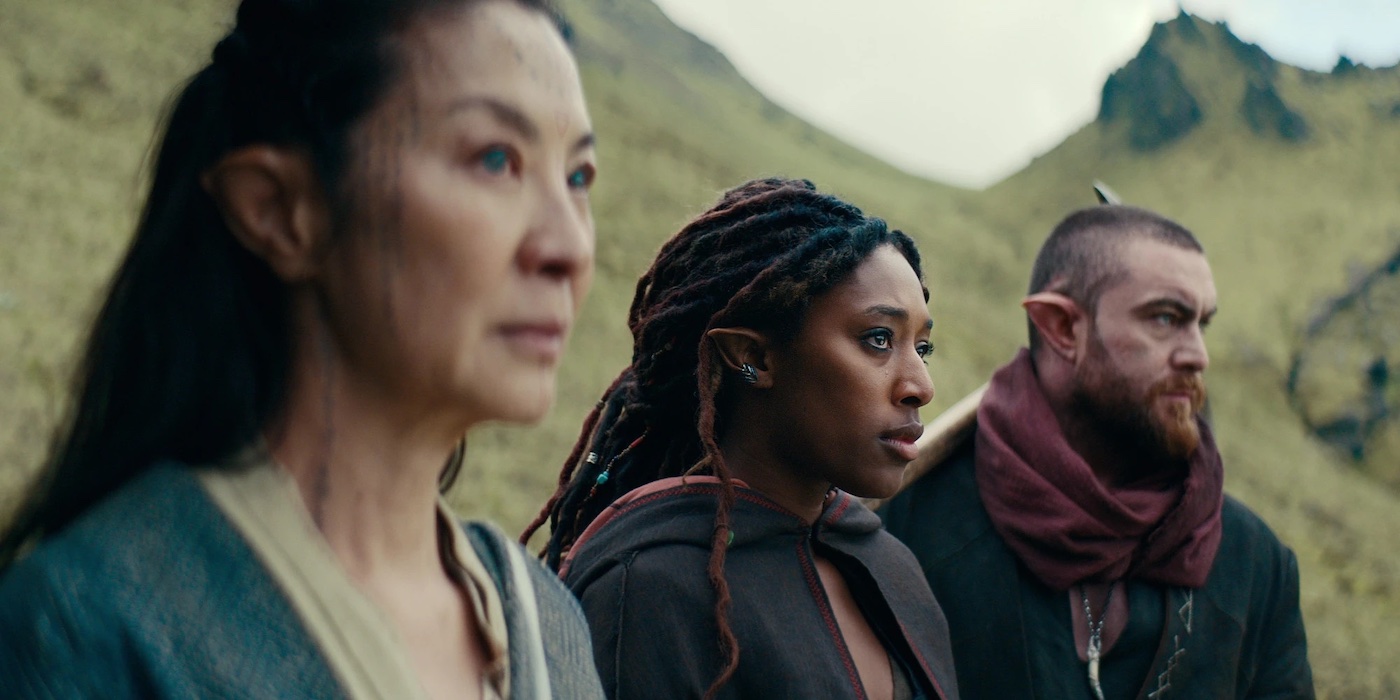 Does the prequel live up to the tale of Geralt in the central series? Check out the One of Us crew's The Witcher: Blood Origin review.
1200 years before the tales of Yennefer, Princess Ciri, and Geralt of Rivia, monsters are unknown in the land, as are humans. High elves rule the kingdom of Xin'trea. However, not all is as it seems, for a dangerous chess game of political power is being waged behind the scenes. The selfish machinations of the ruling class are leading to a dark cataclysm unlike the world has ever known.
Seven unlikely outcasts consisting of fighters, mages, and a delightfully brutal dwarf, join forces in an attempt to destroy the evil magic that threatens the entire world. Thus begins the tale of The Witcher: Blood Origin, Netflix's latest foray into adapting Andrzej Sapkowski's highly successful fantasy stories.
In the setup to this prequel, our beloved bard, Jaskier is tasked by the elf Seanchai (Minnie Driver) to create a song based on the creation of the first witcher, and the events leading up to the Conjunction of the Spheres. But one question remains: Will this song be as big a banger as Toss a Coin to Your Witcher?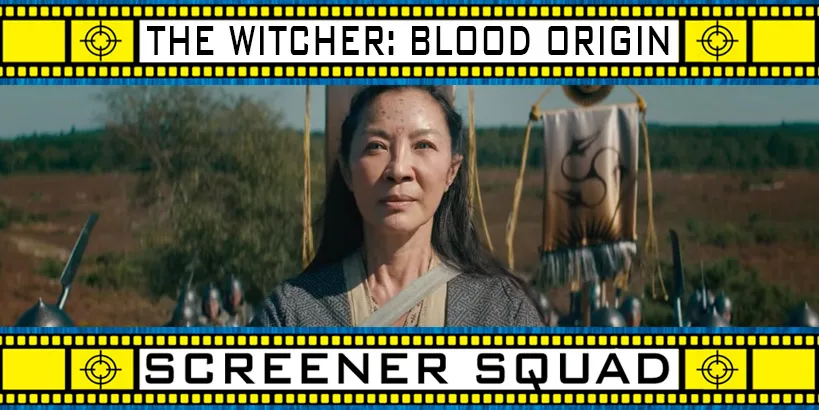 The Witcher: Blood Origin Review
Our adventurous critics, Mindy, Jena, Matt, and Neil, battle their way through overused tropes, actors who are underutilized (Sorry, Michelle Yeoh), and unexplained lore to discuss whether this witcher story deserves being tossed coins, or if you should pelt it with tomatoes instead. So gather around the mysterious glowing monolith, and check out their review.
Credits:
Mindy Rast-Keenan
Jena Perry
Matt Foster
Neil Anderson
Podcast Link – Subscribe on Apple Podcasts
We are The US – We are one- Geeks of the world, unite!
For too long, the geek community has been divided. The internet has furthered this division by dedicating sites to just one subset or another. We don't believe in leaving you out. We're not going to tell you if you're 'cool' or 'uncool' based on what you're passionate about. We believe in mutual respect and sharing our geekdoms with each other. We believe in having a hell of a good time. Does this sound like you?
In that case, you are ONE OF US. Join us on Twitter and Facebook!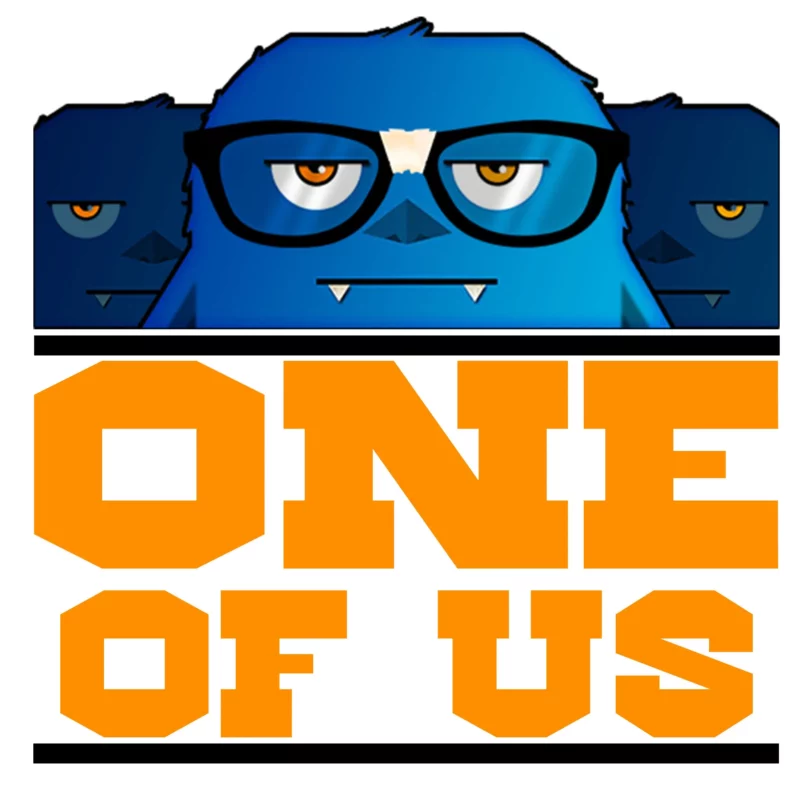 Subscribe to our newsletter!
Get Tabletop, RPG & Pop Culture news delivered directly to your inbox.