Tom Bombadil Rumored to Appear in 'Rings of Power' Season 2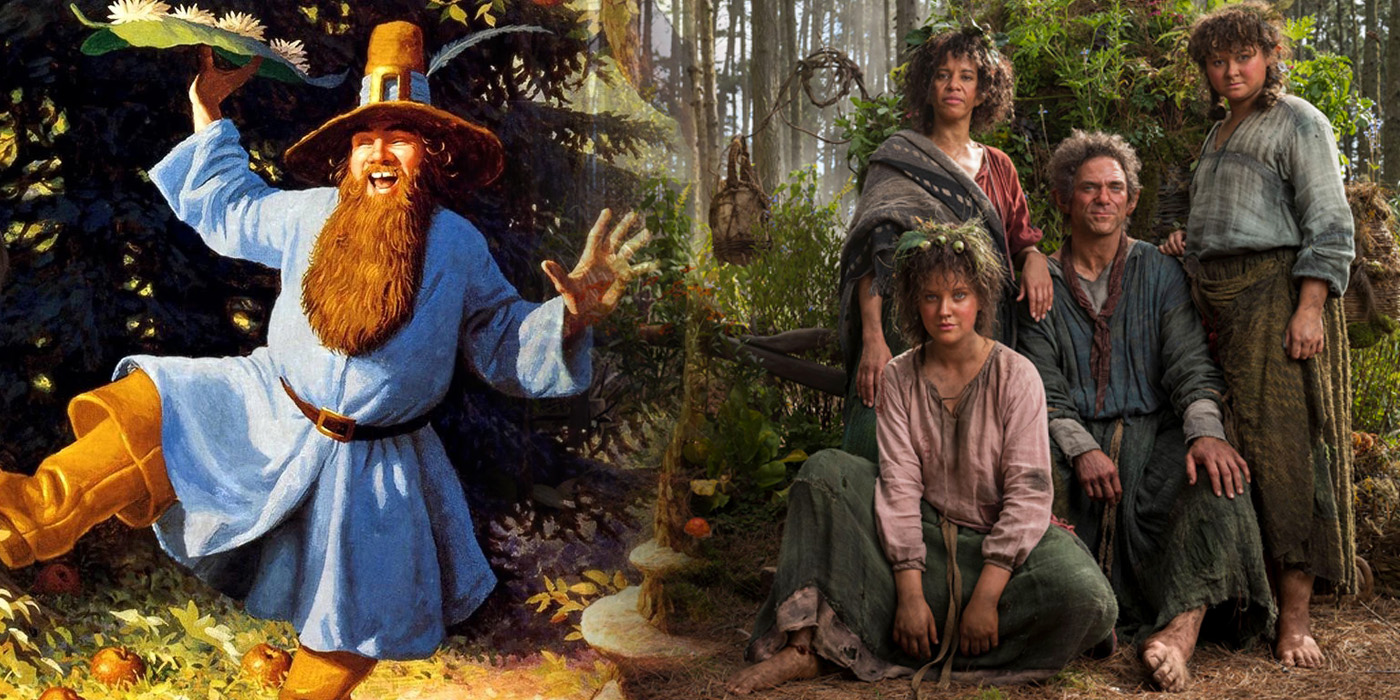 Love him or hate him, the fact remains that Tom Bombadil was around in the Second Age. Could he appear in Rings of Power season 2?
There are two kinds of fans of J.R.R. Tolkien's famous fantasy series, The Lord of the Rings. Some people love Tom Bombadil… and other people honestly can't understand wtf Tolkien was thinking when he created the character. Regardless of which camp you fall into, internet speculation is here, as always, to ask the real, hard-hitting questions: could Tom Bombadil make an appearance in The Rings of Power season 2?
What Was Tom Bombadil Doing in the Second Age?
We have no friggin' clue. Regarding the literature, we don't know much about his roles during the First or Second Age. Did he have some peripheral knowledge of the rise of Melkor? Who can say? If he did, he didn't get involved, and we don't know why.
Of course, Rings of Power has taken artistic liberties with a bunch of things that happened during the Second Age. So technically, Tom Bombadil could appear.
We do know that, by the Third Age, Bombadil was known by the Elves as Iarwain Ben-adar, to the Men as Orald, and to the Dwarves as Forn. He was also known to the Hobbits, and it was said that he watched them first settle the land of the Shire. But we don't know how Elves, Dwarves, and Men came to know the friendly spirit. Perhaps a second season of Rings of Power will tell that tale. 
Rumors Allege that Tom is to Appear in Rings of Power
According to the fan site The One Ring, a source said that Tom Bombadil is a go for Rings of Power season 2. While rumors aren't typically worth reporting on, I must admit that this one tickles my brain a bit. Other than being totally feasible, I felt that the show's first season lacked a certain whimsy usually found in Tolkien's fantasy world.
The addition of Tom Bombadil fills in the blanks of the character's story, and it's a delightful gift to fans of the character. And potentially something to poke fun at if you've pitched your tent in the "WTF" camp.
Look, I've said it before, and I'll say it again: cast Matthew Berry as Tom Bombadil, Amazon.
Ring-a-ding-dillo, you Hobbitches.
Subscribe to our newsletter!
Get Tabletop, RPG & Pop Culture news delivered directly to your inbox.