Ubisoft's 'Skull and Bones' Gets Delayed… Again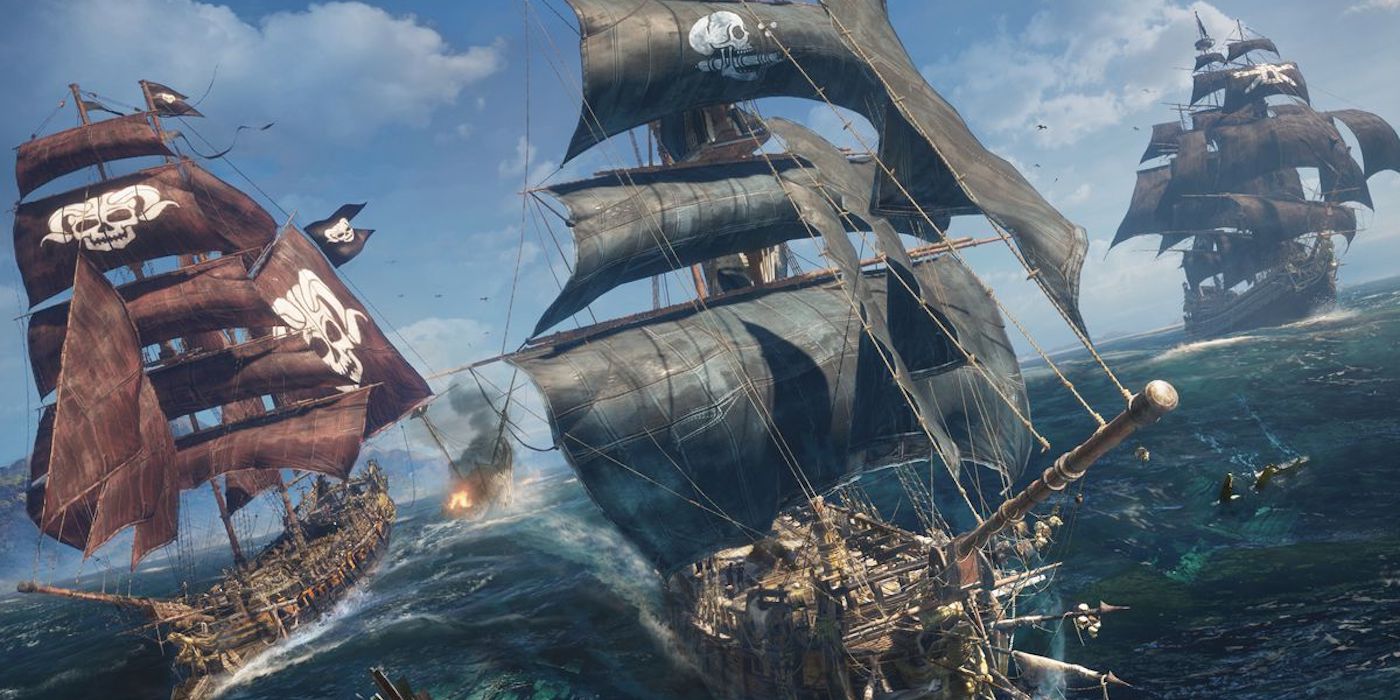 Skull and Bones is starting to turn into The Odyssey with how long it is taking to make it to land. 
Ubisoft recently put out a press release explaining that sales didn't meet expectations this past fiscal year. Mario + Rabbids: Sparks of Hope and Just Dance 2023 were supposed to be the big titles for 2022, especially for the holidays. But they both underperformed, causing Ubisoft to cancel three unannounced games – on top of four other games already canceled for financial reasons in July.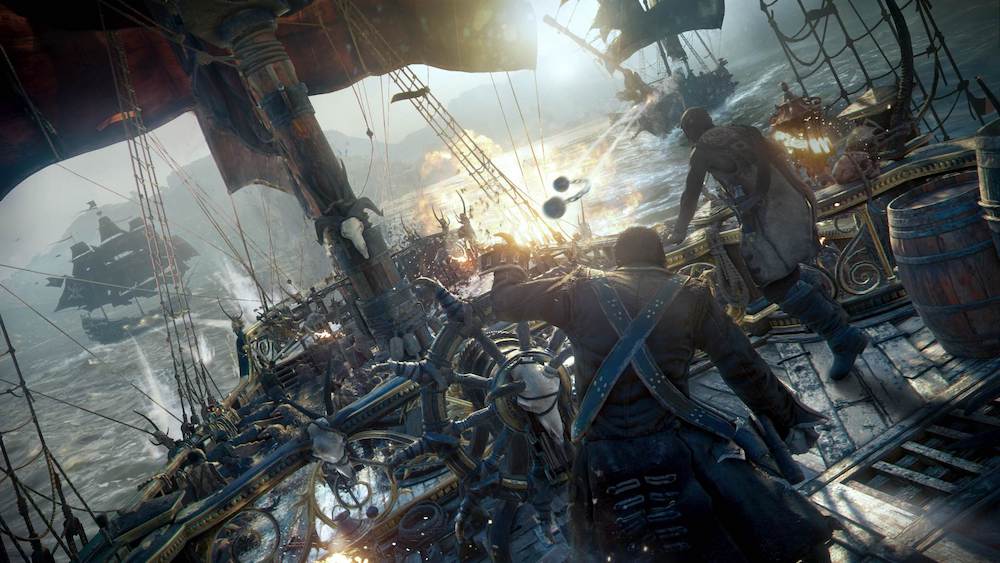 The aim is to focus on building up their current brands, like Assassin's Creed, and their current live service games, like The Divison 2. This will ensure that it continues to be a strong presence in gaming even with setbacks.
The only un-released named title that got hit by the changes is Ubisoft's open-world pirate game Skull and Bones. The game was slated to release on March 9th, 2023, but Ubisoft has now pushed the game's release to an unknown date within the 2023 – 2024 fiscal year. The company claims that the postponement will give them more time to release a "much more polished and balanced experience." This does not bode well for a game that's already been in development for a long time. Skull and Bones is on its way to becoming the new Duke Nukem Forever in the gaming world.
The Strange Development of Skull and Bones
Ubisoft's Skull and Bones has been in development since 2013. This was right after Assassin's Creed IV: Black Flag's naval combat had built upon what was done in Assassin's Creed III with many gamers, including myself, wanting a game focused solely on pirating. Ubisoft originally envisioned a multiplayer expansion of ACIV Black Flag but it slowly just turned into a whole new game. The game is being developed by Ubisoft Singapore, who created much of the sailing tech used before, and the game was announced to the world at E3 2017 with a release schedule for fall 2018 on PS4, Xbox One, and PC.
Unfortunately for Ubisoft, the game didn't come out in 2018. It was pushed to release in the fiscal year of 2019–2020, then the fiscal year of 2020 – 2021, and then the fiscal year of 2021 – 2022. What's more, the company had very, very little to show for the development it had been doing. Kotaku reported on the grittier details of the development back in 2021 with changes to the game's setting, teams, and just bad decision-making all around.
Many past developers and current developers of Ubisoft Singapore said that any other game company would have canceled the game by now. But Ubisoft can't. For one thing, they have poured more than $120 million as of 2021. The other huge reason Ubisoft can't scrap the project? It got government subsidies to develop and release a brand new IP there. If nothing is released, they would be on the hook for anything given to them by Singapore and the damage to their image would be huge.
Ubisoft Singapore finally started making strides last year with the company so confident they would finally be able to land the ship that they had a presentation for the game at Ubisoft Forward 2022. At the event, it proudly proclaimed the release date was now going to be November 8th, 2022 on Amazon Luna, Google Stadia, PS5, Xbox Series X/S, and PC. The presentation showed off biggest display of gameplay fans had yet seen of the game. The celebration was short-lived though; at the end of September, it was delayed again to March 9th, 2023 to account for feedback it receieved from the Ubisoft Insider Program.
Ubisoft has a lot riding on Skull and Bones, and it seems that in a post-Sea of Thieves world, it's gonna need all the luck it can get. Let us know in the comments what you think about Skull and Bones. 
Subscribe to our newsletter!
Get Tabletop, RPG & Pop Culture news delivered directly to your inbox.
"The flag's supposed to be scary."
"Yeah, cats are terrifying. Everyone knows that. 'Cause they're witches. And they've got knives in their feet."
– Our Flag Means Death