Netflix's 'FUBAR' Puts Arnold Schwarzenegger Back in Action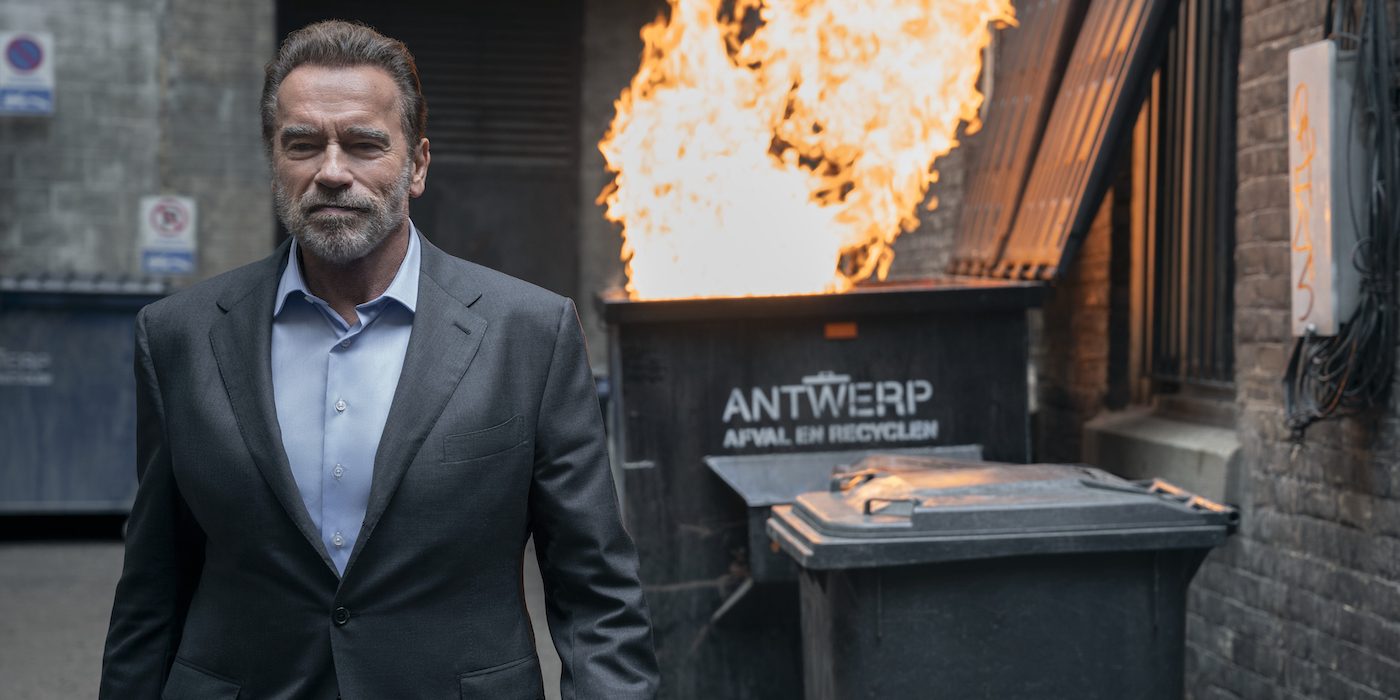 Arnold Schwarzenegger returns to the world of secret agent action comedies with FUBAR. The first look has cigars and fast cars.
FUBAR is about family relationships, secrets, and spies. Luke Brunner (Schwarzenegger) and his daughter discover that their relationship isn't exactly what it seems. They discover they've been hiding the fact that they're CIA agents from one another. What follows promises to be a global mission-filled action punctuated with laughs.
Much of the information about the show is still under wraps, but the teaser looks like a good time. Schwarzenegger told fans he had a great time making it in his most recent newsletter.
"Everywhere I go, people ask me when I'm going to do another big action comedy like 'True Lies.' Well, here it is. 'Fubar' will kick your ass and make you laugh — and not just for two hours. You get a whole season. It's been a joy to work with Nick, Skydance, and Netflix to give my fans exactly what they've been waiting for."
This will be Schwarzenegger's first tv show. Nick Santora, creator, and showrunner, has been dreaming of this team-up.
"'Fubar' is, by far, the most surreal project of my career. I grew up watching Arnold Schwarzenegger films — I'd hit my dad up for a few bucks so I could race to the movies and see the biggest star in the world on the big screen — so creating the first scripted television project for Arnold is unbelievably exciting for me. The thing I always marveled at was how Schwarzenegger could be funny while still kicking ass … that's why I wanted Fubar to be a hysterical, CIA-spy comedy mixed with heart-stopping action! And it is all that – and more."
These agents look entirely serious. Yup.
Fubar Details
From creator Nick Santora (Reacher, Prison Break). A CIA operative on the verge of retirement discovers a family secret. Forced to go back into the field for one last job, FUBAR tackles universal family dynamics set against a global backdrop of spies, action, and humor. Everything else is top secret, except for that ice pack he's gonna need.
Subscribe to our newsletter!
Get Tabletop, RPG & Pop Culture news delivered directly to your inbox.
Fubar premieres on Netflix on May 25.