Pop Culture News & Trailers: 'Fast X', 'The Nevers', 'The Flash', 'Constantine 2', and More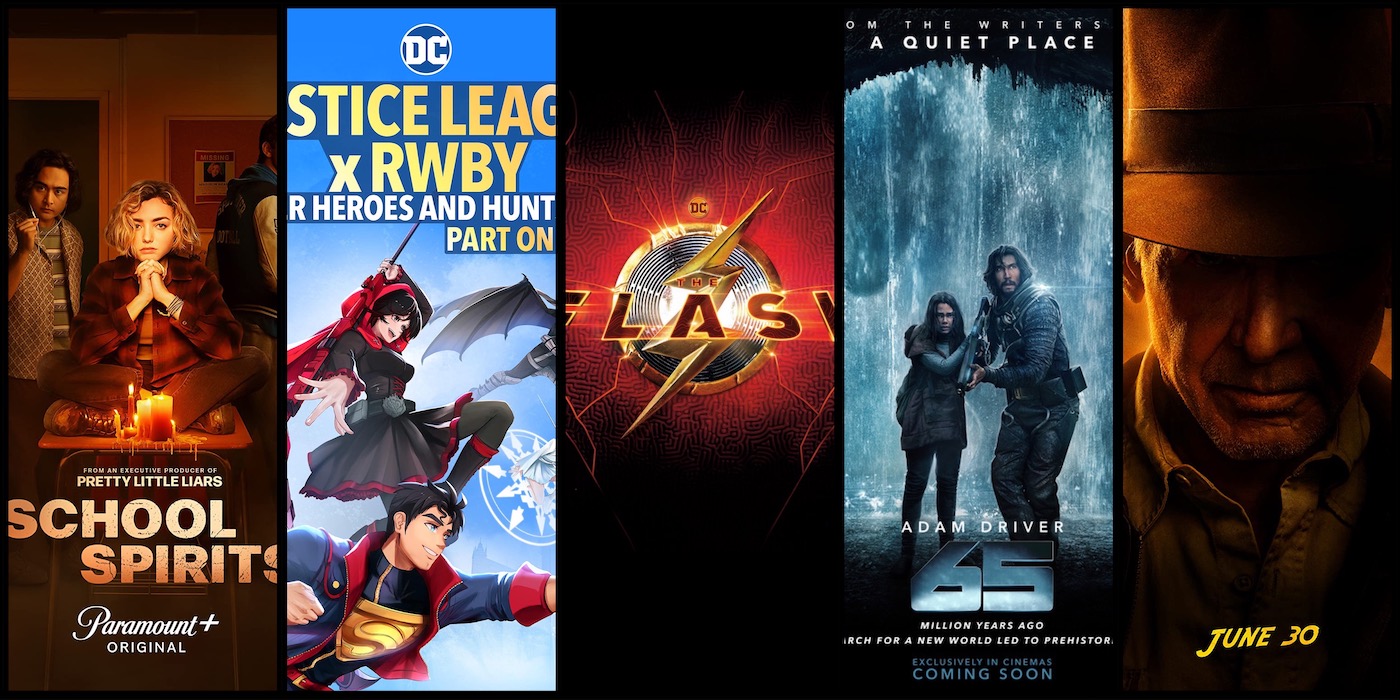 Catch up with all the big pop culture news, announcements, and new trailers you may have missed this week.
Pop Culture News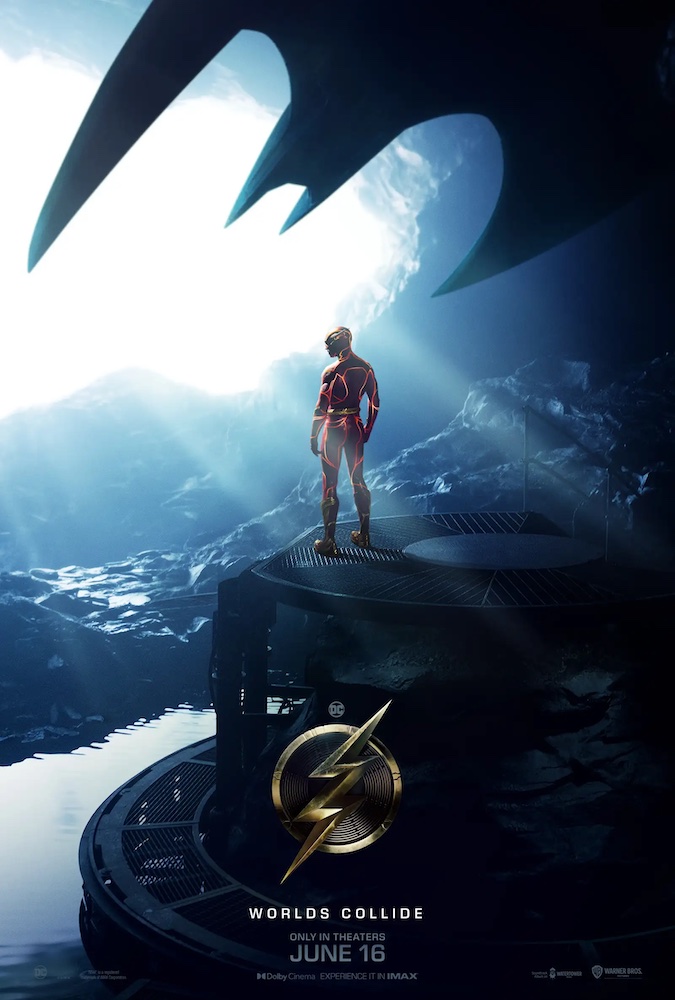 ---
New Movie & TV Trailers
Perry Mason S2 – HBOMax March 6
"Perry, Della, and Paul brace themselves for the murder trial of the century."
School Spirits – Paramount+ March 9
"SCHOOL SPIRITS is centered around Maddie (Peyton List), a teen girl stuck in the afterlife investigating her mysterious disappearance. Maddie goes on a crime-solving journey as she adjusts to high school in the afterlife, but the closer she gets to uncovering the truth, the more secrets and lies she discovers."
65 – Theaters March 10
"After a catastrophic crash on an unknown planet, pilot Mills (Adam Driver) quickly discovers he's actually stranded on Earth…65 million years ago. Now, with only one chance at rescue, Mills and the only other survivor, Koa (Ariana Greenblatt), must make their way across an unknown terrain riddled with dangerous prehistoric creatures in an epic fight to survive."
Swarm – Amazon March 17
"From Janine Nabers and Donald Glover, Swarm follows Dre (Dominique Fishback), a young woman whose obsession with a pop star takes a dark turn."
Subscribe to our newsletter!
Get Tabletop, RPG & Pop Culture news delivered directly to your inbox.
Dungeons & Dragons: Honor Among Thieves – Theaters March 31
"A charming thief and a band of unlikely adventurers undertake an epic heist to retrieve a lost relic, but things go dangerously awry when they run afoul of the wrong people. [The movie] brings the rich world and playful spirit of the legendary roleplaying game to the big screen in a hilarious and action-packed adventure."
Coming Out Later This Spring
Justice League x RWBY Part 1 – Digital & Blu-Ray April 25
"The Justice League is facing off against a new horror: adolescence! Superman, Batman, Wonder Woman, Flash, Cyborg, Green Lantern and Vixen are surprised to find that not only have they materialized on a strange world called Remnant, but they've also been transformed into teenagers. Meanwhile, the heroes of Remnant – Ruby, Weiss, Blake, and Yang – find their world has been mysteriously altered. Can the combined forces of the Justice League and Team RWBY return Remnant to normal before a superpowered Grimm destroys everything they know?"
Fast X – Theaters May 19
"In Fast Five, Dom and his crew took out nefarious Brazilian drug kingpin Hernan Reyes. What they didn't know was that Reyes' son, Dante (Jason Momoa), witnessed it all. He has spent the last 12 years masterminding a plan to make Dom pay the ultimate price. Dante's plot will scatter Dom's family from Los Angeles to the catacombs of Rome, from Brazil to London and from Portugal to Antarctica. New allies will be forged and old enemies will resurface. But everything changes when Dom discovers that his own 8-year-old son is the ultimate target of Dante's vengeance."