Pop Culture News & Trailers: 'The Machine', 'Swarm', 'Attack on Titan', and More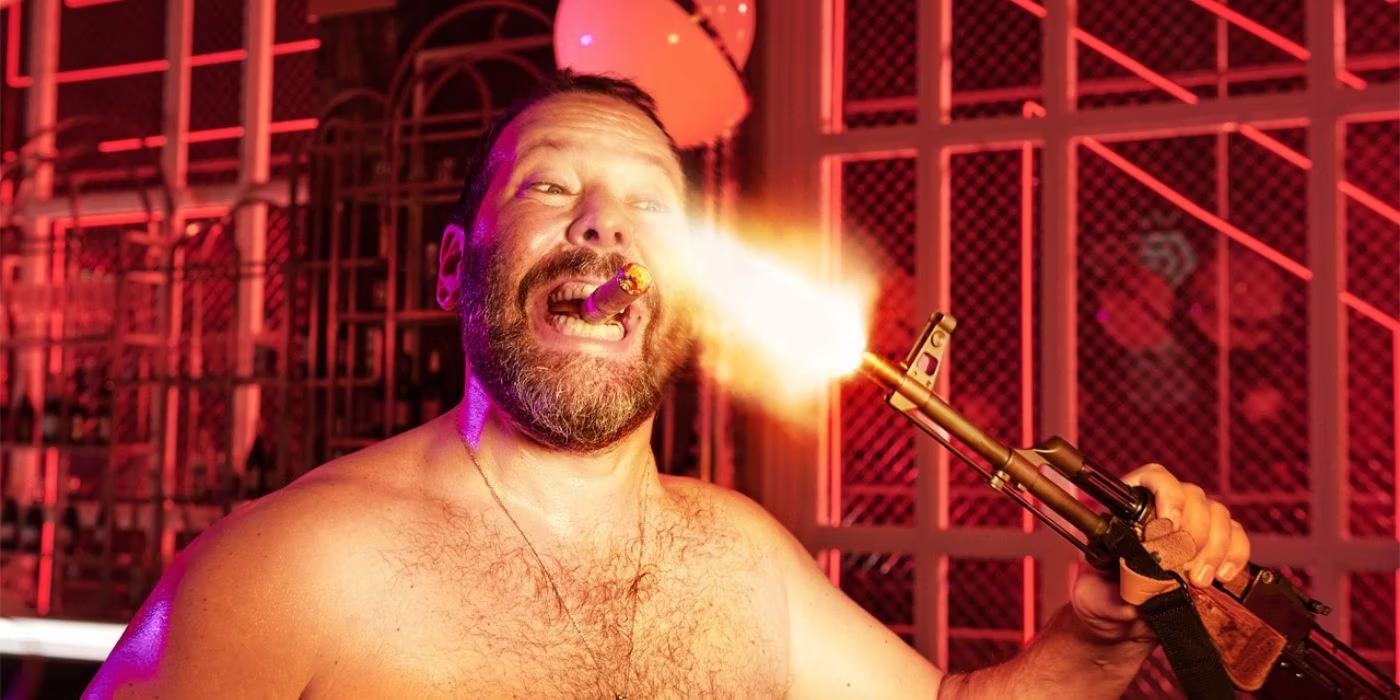 Catch up with all the big pop culture news, announcements, and new trailers you may have missed this week.
Pop Culture News
---
New Movie & TV Trailers
The Lake – Theaters March 10 / Digital March 14
"A gigantic and bloodthirsty monster emerges from a lake after its egg is stolen and unleashes its fury on a town's inhabitants, leaving a trail of destruction and death in its wake. The town of Bueng Kan, now cut off fro m the outside world, must mobilize its officials and citizens. They must catch this predator before it's too late."
Swarm – Amazon March 17
"From Janine Nabers and Donald Glover, Swarm follows Dre (Dominique Fishback), a young woman whose obsession with a pop star takes a dark turn."
Boston Strangler – Hulu March 17
"Based on the infamous Boston Strangler murders, this is the true story of Loretta McLaughlin, the first reporter to connect the murders and break the story of the Strangler. She and fellow reporter Jean Cole challenged the sexism of the early 1960s to report on the city's most notorious serial killer. They worked tirelessly to keep women informed. Loretta pursued the story at great personal risk and uncovered corruption that cast doubt on the true identity of the Boston Strangler."
Even More Coming Out in March
Rabbit Hole – Paramount+ March 26
"Kiefer Sutherland stars as John Weir in the new series Rabbit Hole, where nothing is what it seems. A master of deception in the world of corporate espionage, Weir must use all the resources at his disposal when he's framed for murder by powerful forces. Forces with the ability to influence and control populations. "
Subscribe to our newsletter!
Get Tabletop, RPG & Pop Culture news delivered directly to your inbox.
The Power – Amazon March 31
"The Power, is an emotionally-driven global thriller, based on Naomi Alderman's international award-winning novel. The world of The Power is our world, but for one twist of nature. Suddenly, and without warning, teenage girls develop the power to electrocute people at will. The Power follows a cast of remarkable characters from London to Seattle, Nigeria to Eastern Europe, as the Power evolves from a tingle in teenagers' collarbones to a complete reversal of the power balance of the world."
Smoking Causes Coughing – Theaters/VoD March 31
"A wildly inventive new comedy from Quentin Dupieux. [It] follows the misadventures of a team of five superheroes known as the Tobacco Force – Benzene, Nicotine, Methanol, Mercury, and Ammonia. After a devastating battle against a diabolical giant turtle, the Tobacco Force is sent on a mandatory week-long retreat to strengthen their decaying group cohesion. Their sojourn goes wonderfully well until Lézardin, Emperor of Evil, decides to annihilate planet Earth."
Coming Out Later This Year
Living with Chucky – Screambox April 4
"An in-depth look at the groundbreaking horror franchise. Featuring interviews with cast and crew, including genre favorites Lin Shaye, Alex Vincent, Jennifer Tilly and creator Don Mancini. The film recounts the dedication and creativity that went into making CHILD'S PLAY and its lasting impact on the horror community."
The Machine – Theaters May 26th
"Set 23 years after the original story which inspired it, The Machine finds Bert Kreischer facing familial crisis and the arrival of his estranged father (Mark Hamill) when the ghost of his booze-soaked past arrives: a murderous mobster hellbent on kidnapping Bert back to the motherland to atone for his crimes. Together, he and his father must retrace the steps of his younger self  in the midst of a war between a sociopathic crime family while they attempt to find common ground."