'Star Wars: The Bad Batch': Everything We Noticed in Season 2 Episode 6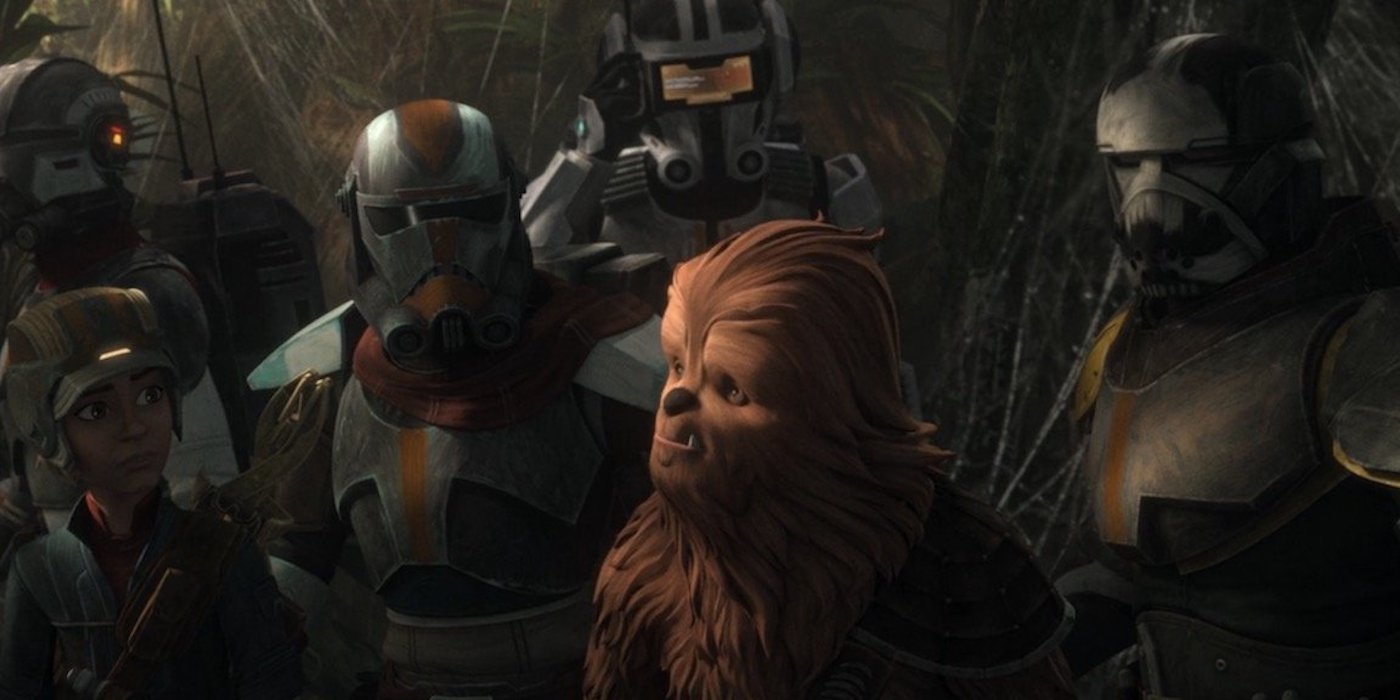 This week the Batch had business on Kahsyyyk complete with old faces, new faces, and a brand new fear for anybody who dislikes spiders.
This week the Bad Batch took a side mission to Kashyyyk to return a lost Wookie home. Only the Wookie may be familiar and the drop-off didn't go to plan. Here are the Easter Eggs, details, and subtle references we noticed yesterday on The Bad Batch.
In order to break what we saw, we will have to reveal spoilers for large portions of this episode. If you haven't watched yet, proceed at your own risk.
Gungi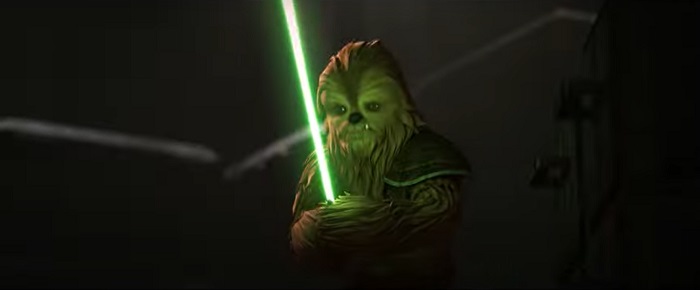 In this episode introduces us to a young Force-sensitive Wookie who was introduced to the Batch as Gungi. But we've actually met Gungi before. He showed up in the Clone Wars as part of a Padawan pack that was considered to be at the top of their class. At one point this group was led by Ahsoka Tano on an excursion to Ilum to participate in The Gathering, a ritual that proved a youngling's readiness to become a Padawan. We can't know for sure what happened to the rest of the kids in Gungi's circle, but we now know for certain that he escaped Order 66.
Kinrath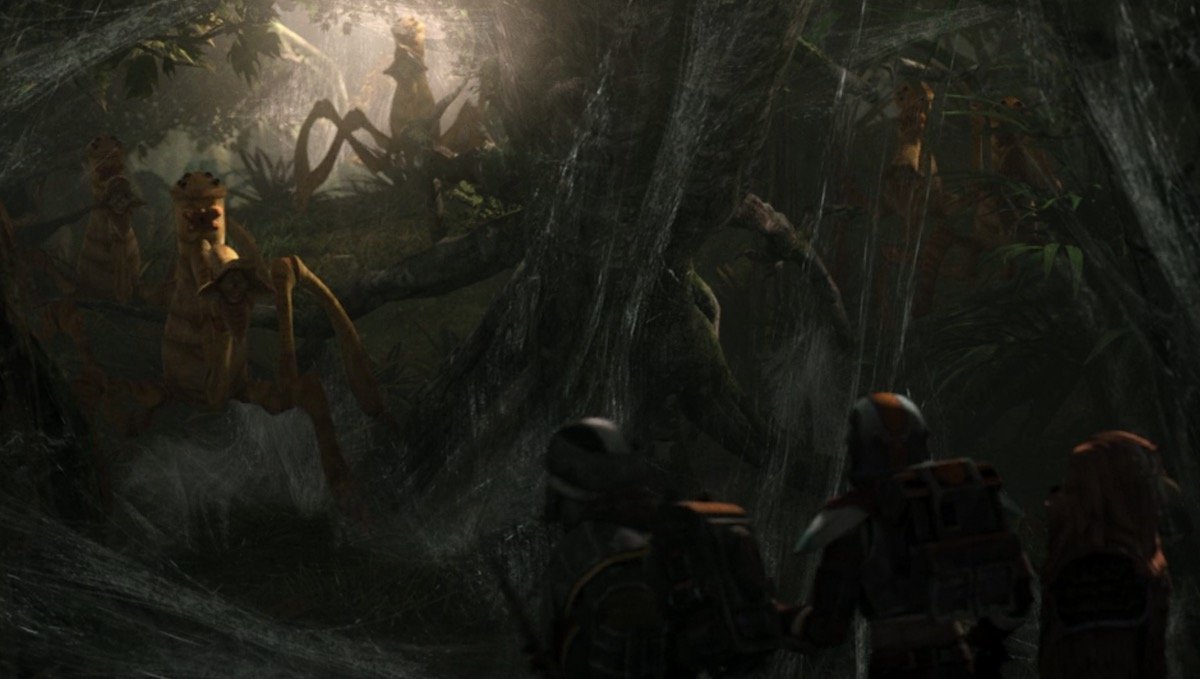 If anybody dislikes spiders, you probably hated this week's appearance from the Kinraths. This species of giant arachnids lives on Dantooine and Dashyyyk and is known for being big, venomous, and sometimes having a kind of kyber crystal in their eggs. Originally these big bugs come from the Knights of the Old Republic game, and they seem to be the latest in a long line of things that Star Wars is slowly bringing back from KotOR. More recently, the Kinraths were supposed to appear in an episode of The Clone Wars, but the episode was never completed. Unfinished footage from the episode can still be found floating around the internet.
Transdoshans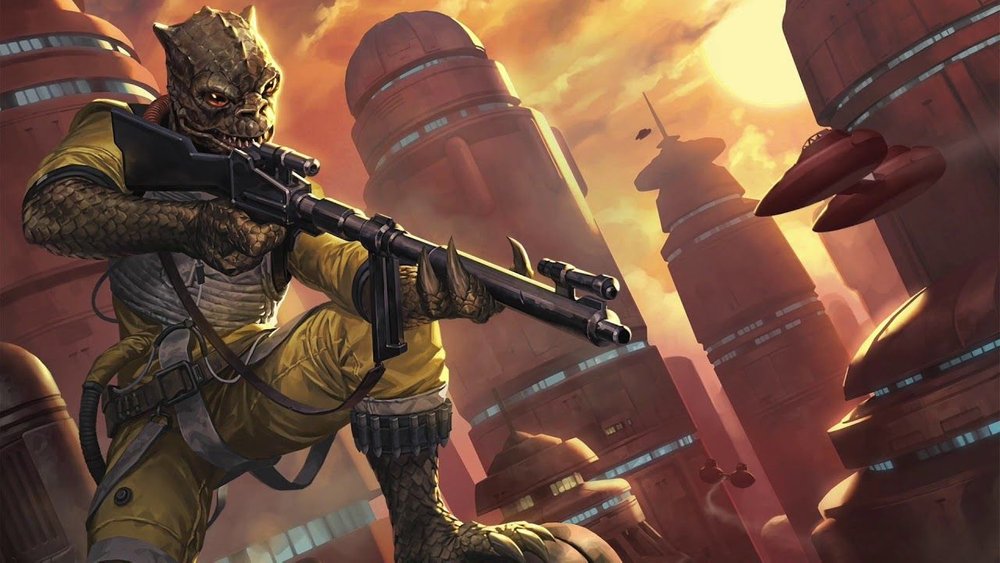 When the Batch gets Gungi back to Kashyyyk, they find Imperial presence and a group of Transdoshans working alongside the Empire. We've met quite a few Transdoshans before, most famous is Bossk. But seeing them take on this role is pretty normal. Transdoshans are known for being some of the most feared bounty hunters in the galaxy.
Subscribe to our newsletter!
Get Tabletop, RPG & Pop Culture news delivered directly to your inbox.
Commander Venomor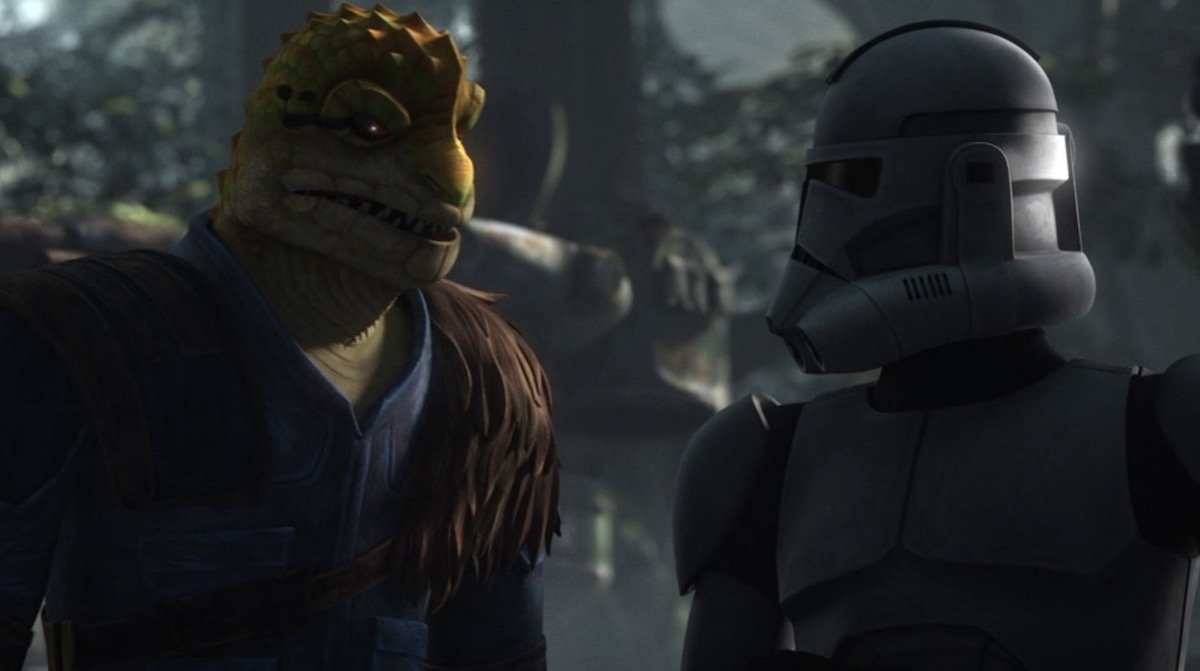 The leader of this group is known as Commander Venomor. This is a brand new character who was introduced for this episode and will likely never be heard from again after the Kinraths webbed him up and dragged him away. But Babwa Venomor was originally created for the same episode Clone Wars episode that the Kinraths were supposed to show up in. Both he and the bugs which are his eventual downfall were discussed at Celebration 2015 in Anaheim and Dave Filoni even showed their concept art.
What did you think of this week's episode of The Bad Batch? Were you happy to see that Gungi is still around and doing okay? Where do you hope the batch goes from here? Let us know in the comments!
May The Force Be With You, Adventurers!