The 'Children of the Corn' Are Back for Blood in Gruesome Trailer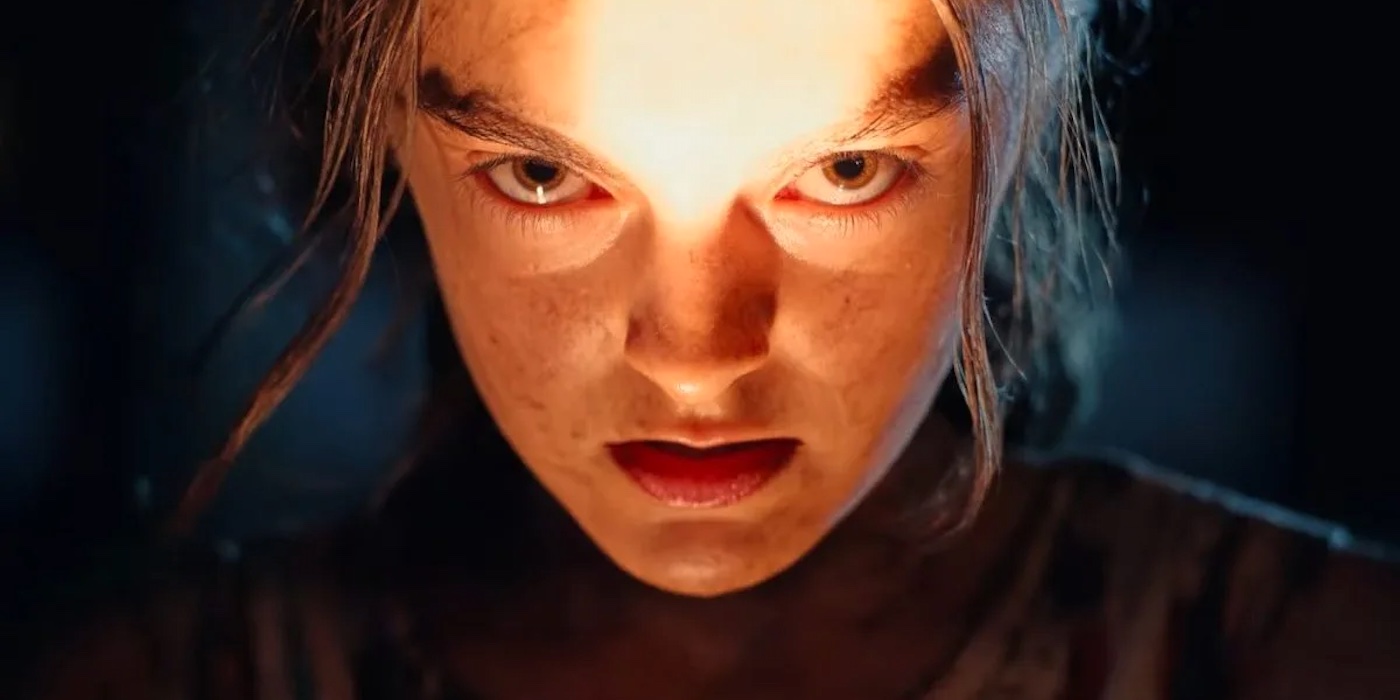 Children of the Corn, Stephen King's classic short story about killer kids in middle America, is getting a reboot thanks to Shudder.

King's short story was adapted for the screen in 1984 with Peter Horton, Linda Hamilton, and a host of kids carrying dangerous farm implements. Since then the franchise has produced eleven movies of varying quality and relation to the source material. Most of them have been bad. Children Of The Corn: Revelation takes the children in old-timey clothes out of the corn and puts them in an apartment building.
The new movie uses the setting and killer kids to tell a slightly different tale, but still has a connection to King's work. A 12-year-old girl becomes possessed by a spirit dying in a cornfield and starts to do its mysterious bidding. She recruits the children in her small Nebraska town to go on a killing spree, but one high school student isn't joining in the carnage.
The big reveal has given us two trailers with varying levels of gore – take your pick. I'm digging the retro trailer voice-over they went with on both of these.
Children of the Corn Red Band Trailer
Children of the Corn Details
The movie stars Elena Kampouris (Before I Fall), Kate Moyer (Station Eleven), Callan Mulvey (The Gray Man), and Bruce Spence (The Road Warrior). It's written and directed by Kurt Wimmer (Equilibrium, Total Recall).
Possessed by a spirit in a dying cornfield, twelve-year-old Eden recruits the other children in her small town to rise up and take control. Tired of having to pay the price for their parent's mistakes, Eden leads the kids on a bloody rampage. They kill the adults and anyone who opposes her. With all the adults jailed or dead, it comes down to one high schooler who won't go along with the plan. She becomes the town's only hope of survival. Based on the short story by Stephen King, this is a chilling new re-telling for a whole new generation.
Children of the Corn hits theaters March 3rd and Shudder March 21st.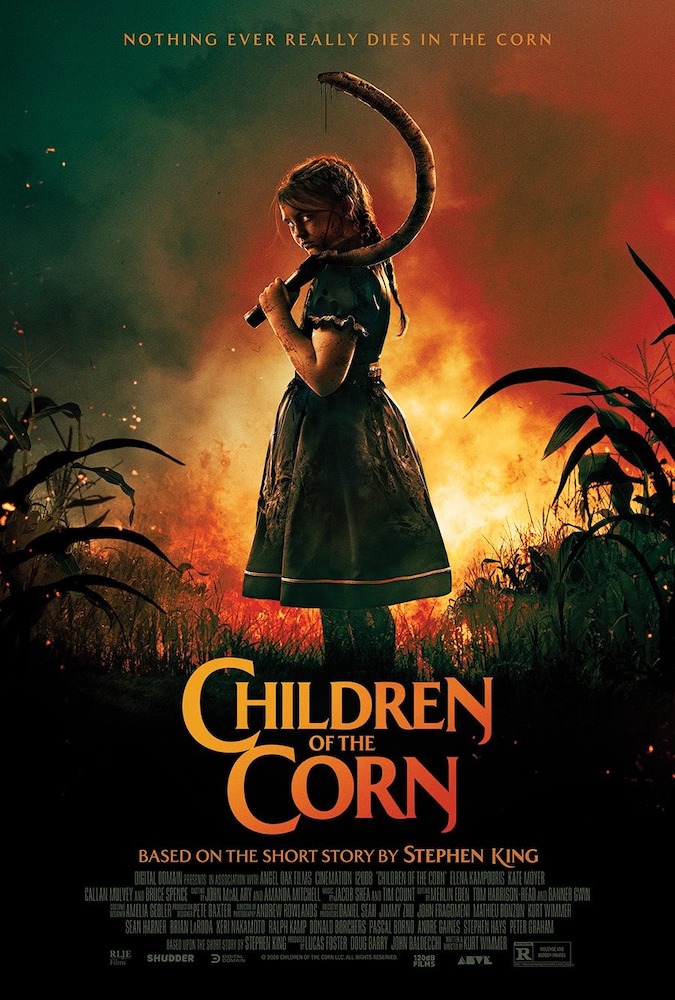 Subscribe to our newsletter!
Get Tabletop, RPG & Pop Culture news delivered directly to your inbox.