'The Pope's Exorcist' Trailer Shows Russell Crowe Battling Something Unholy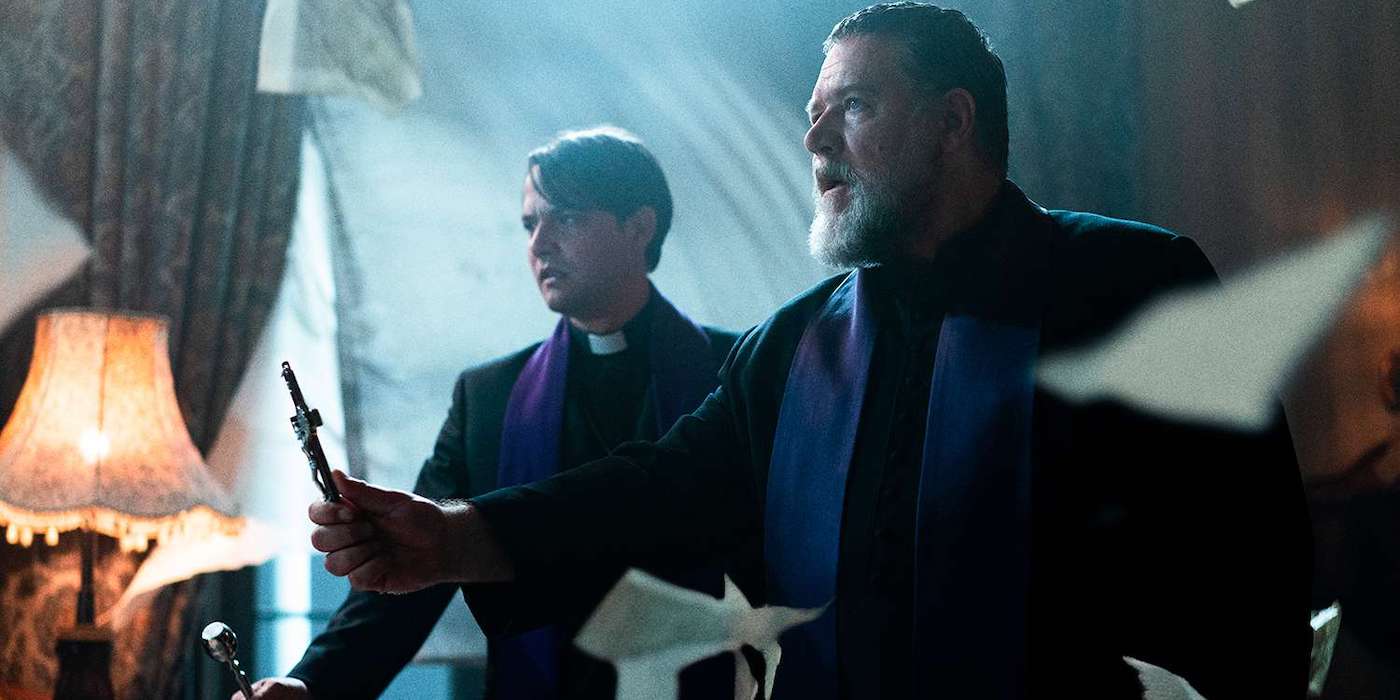 The first The Pope's Exorcist trailer reveals an ancient demonic evil – one that the Catholic Church has tried to keep hidden.
Russell Crowe is Father Gabriele Amorth in this tale of demonic terror. Father Amorth was a real person. He entered the priesthood in the 1950s, acted as an exorcist for the Vatican for nearly four decades, and went on to found the International Association of Exorcists. He also claimed to have performed tens of thousands of exorcisms before his death in 2016. Despite the disbelief surrounding his work, Amorth treated it like a science and documented everything.
The Pope's Exorcist is based on the priest's memoirs – An Exorcist Tells His Story and An Exorcist: More Stories. It explores one of the most compelling and memorable cases the exorcist dealt with. One that reveals the inner workings of the Church.
The Pope's Exorcist Trailer
If demonic possession and religious horror are your sub-genres of choice, thwill to be a must-see. The first trailer has gnarly moments and a fantastic demonic voice coming out of a kid. It's clear they're aiming for The Exorcist level scenes filled with tension and terror – what exorcist movie wrothh its salt doesn't? We'll find out in April if they can come close to the horror classic, whichPope'slso based on a 'true' account.
The Pope's Exorcist Details
The movie is directed by Julius Avery (Overlord) from a script by Chester Hastings, R. Dean McCreary, and Evan Spiliotopoulos (The Unholy). Russell Crowe He'ss the cast as Father Gabriele Amorth. He's joined by Franco Nero (John Wick: Chapter 2) as the Pope, Ralph Ineson, Alex Essoe, Daniel Zovatto, Paloma Bloyd, and others.
Inspired by the actual files of Father Gabriele Amorth, Chief Exorcist of the Vatican Pope'smy Award-winner Russell Crowe), The Pope's Exorcist boy'sws Amorth as he investigates a young boy's terrifying possession and ends up uncovering a centuries-old conspiracy the Vatican Pope'ssperately tried to keep hidden.
The Pope's Exorcist hits theaters on April 14th.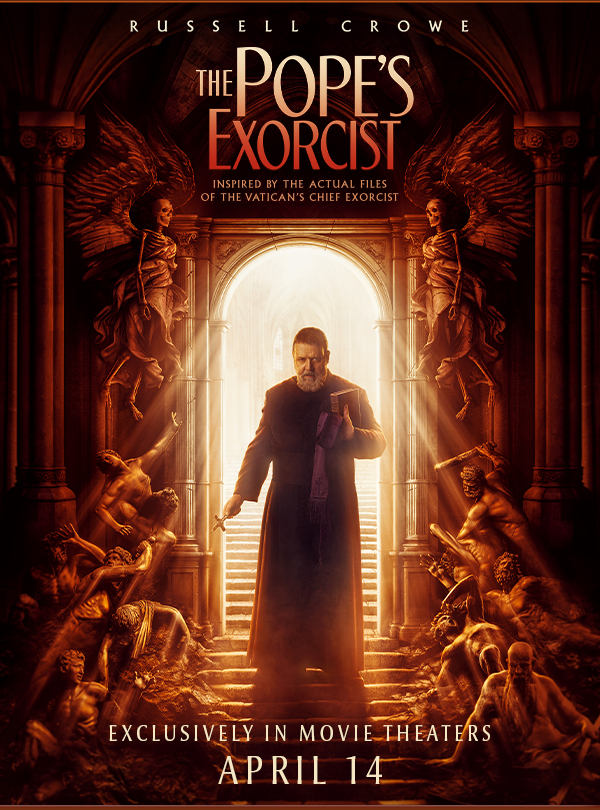 Subscribe to our newsletter!
Get Tabletop, RPG & Pop Culture news delivered directly to your inbox.