'Shadow and Bone' S2 Trailer – Alina Prepares to Fight an Indestructible Army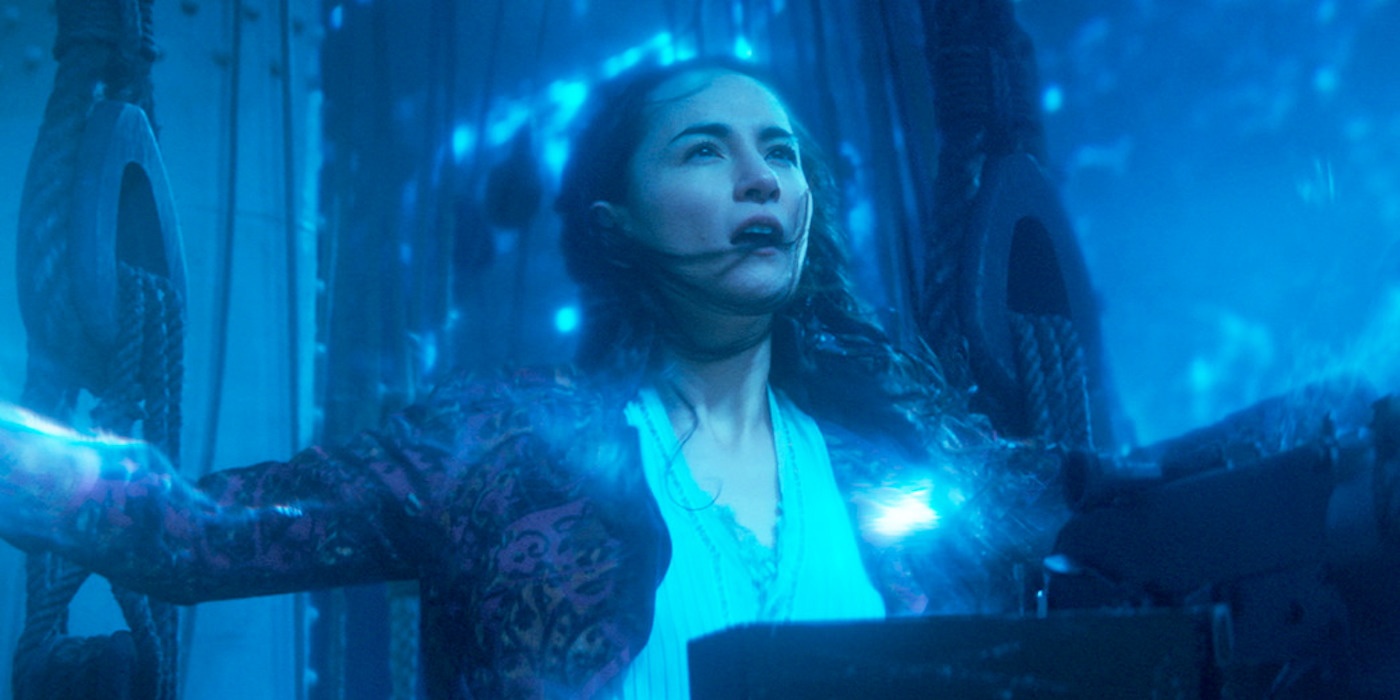 Alina and her allies must get ready because the battle against the Darkling and his shadow army begins in 'Shadow and Bone' S2.
The series is based on Leigh Bardugo's worldwide bestselling Grishaverse novels. If you're a Hunger Games or His Dark Materials fan, this is perfect for you. This story is filled with secret powers; there's danger around every corner and a world in peril to save. The first season is available on Netflix now.
In an alternate, war-torn world Alina Starkov, a young woman and talented map maker, unleashes a phenomenal power to conjure pure light. A power that could set her country free by destroying the Shadow Fold – a growing, nearly impenetrable darkness that's taking over the land. She joins an elite force of magical soldiers known as the Grisha to learn how to control her powers. Alina's journey will require her to navigate a dangerous world and duplicitous people to meet her destiny.
New Trailer
Season one ended on a cliffhanger. Alina and her allies did the best they could to take down the fold, but The Darkling survived. That battle continues in the new season.
General Kirigan and his new army of shadow monsters from the Fold seem indestructible, but Alina Starkov and Mal Oretsev and their allies are willing to try. The group goes on a continent-spanning journey to find mythical creatures that will amplify Alina's Sun Summoner powers. While she prepares for a showdown, the Crows get a chance at a deadly heist back in Ketterdam – one that will bring them together again.
Shadow and Bone S2 Cast & Details
Eric Heisserer (Bird Box, Arrival) is the showrunner this season.
The cast is led by Jessie Mei Li as Aline and Ben Barnes as General Kirigan. The Crows are Freddy Barker as Kaz Brekker, Amita Suman as Inej Ghafa, Kit Young as Jesper Fahey, Danielle Galligan as Nina Zenik, Calahan Skogman as Matthias Helvar, and Jack Wolfe as Wylan Hendriks. This season is adding Lewis Tan as Tolya Yul-Bataar, Anna Leong Brophy as Tamar Kir-Bataar, and Patrick Gibson as Nikolai Lantsov.
"In Season 2, Alina Starkov is on the run. A beacon of hope to some and a suspected traitor to others, she's determined to bring down the Shadow Fold and save Ravka from ruin. But General Kirigan has returned to finish what he started. Backed by a terrifying new army of seemingly indestructible shadow monsters and fearsome new Grisha recruits, Kirigan is more dangerous than ever."
Shadow and Bone S2 arrives on Netflix on March 16th.
Subscribe to our newsletter!
Get Tabletop, RPG & Pop Culture news delivered directly to your inbox.