'Ghosted' – Ana de Armas & Chris Evans Fight for Love in New Action Comedy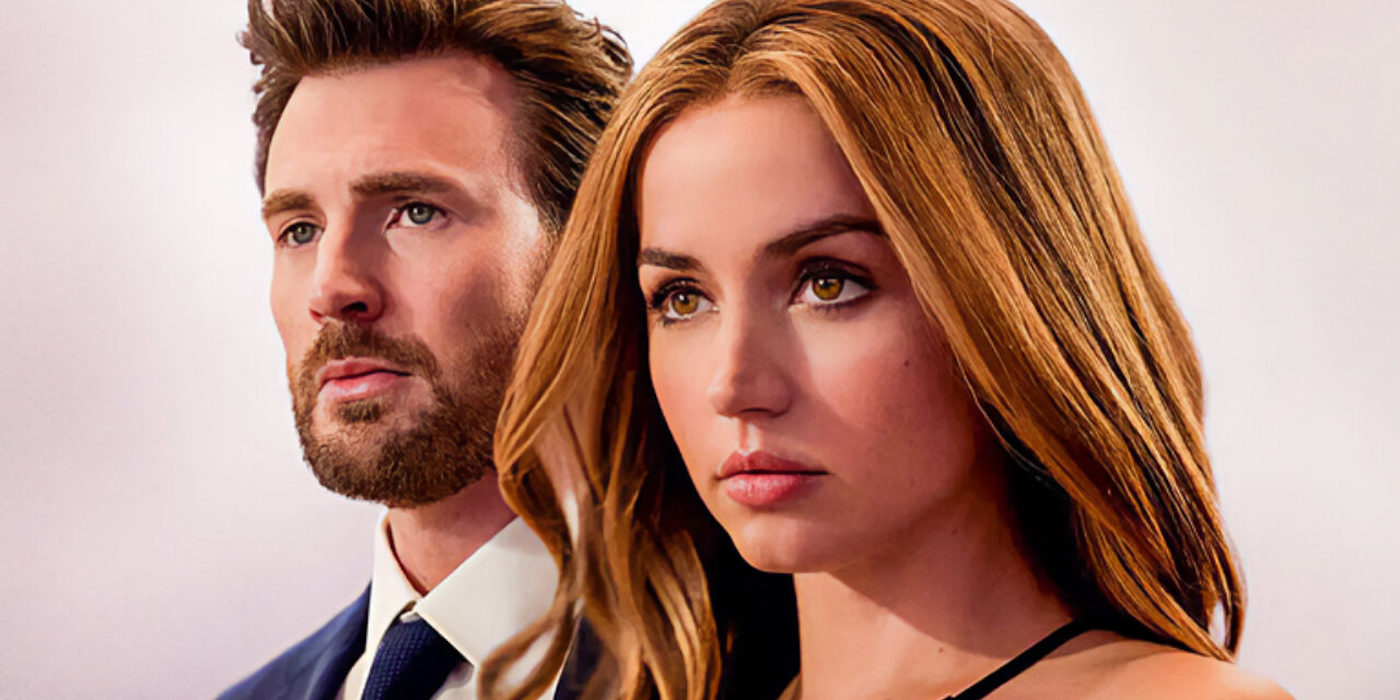 When a hapless romantic tries to find the woman that ghosted him, he gets more than he bargained for. She's a secret agent. Can the two make it work?
Usually, when someone gets ghosted after a few dates, they move on and look for other opportunities. Not Cole (Chris Evans). After his multiple texts are ignored, he decides to chase after the mysterious woman. "I know this sounds crazy, but I think she might be the one," he tells a friend in the trailer. So, he follows the woman of his dreams to London in hopes of rekindling what he felt on that magical date. What he finds there is more than he dreamed of – she didn't answer because she's a secret agent on a mission to save the world.
If you like your romance with some action and laughs, this looks like a fun choice. Make a date night at home with snacks and some wine of it. Its main stars are perfect for this kind of story – both have a solid action background. They seem to have some good chemistry in this first look. It makes sense – Evans and de Armas worked together in Rian Johnson's Knives Out.
Ghosted Cast and Details
The movie was written by Deadpool and Zombieland writing duo Paul Wernick and Rhett Reese. It's directed by Dexter Fletcher, who is known more for his acting, but his last directing job (Rocketman) got a ton of attention during award season. It stars Chris Evans, Ana de Armas, Adrien Brody, Amy Sedaris, Tim Blake Nelson, Mustafa Shakir, and others.
"Salt-of-the-earth Cole falls head over heels for enigmatic Sadie, but then makes the shocking discovery that she's a secret agent. Before they can decide on a second date, Cole and Sadie are swept away on an international adventure to save the world."
Ghosted is streaming only on Apple TV+ on April 21.