Netflix's 'Agent Elvis' Turns the King of Rock & Roll Into a Deadly Secret Agent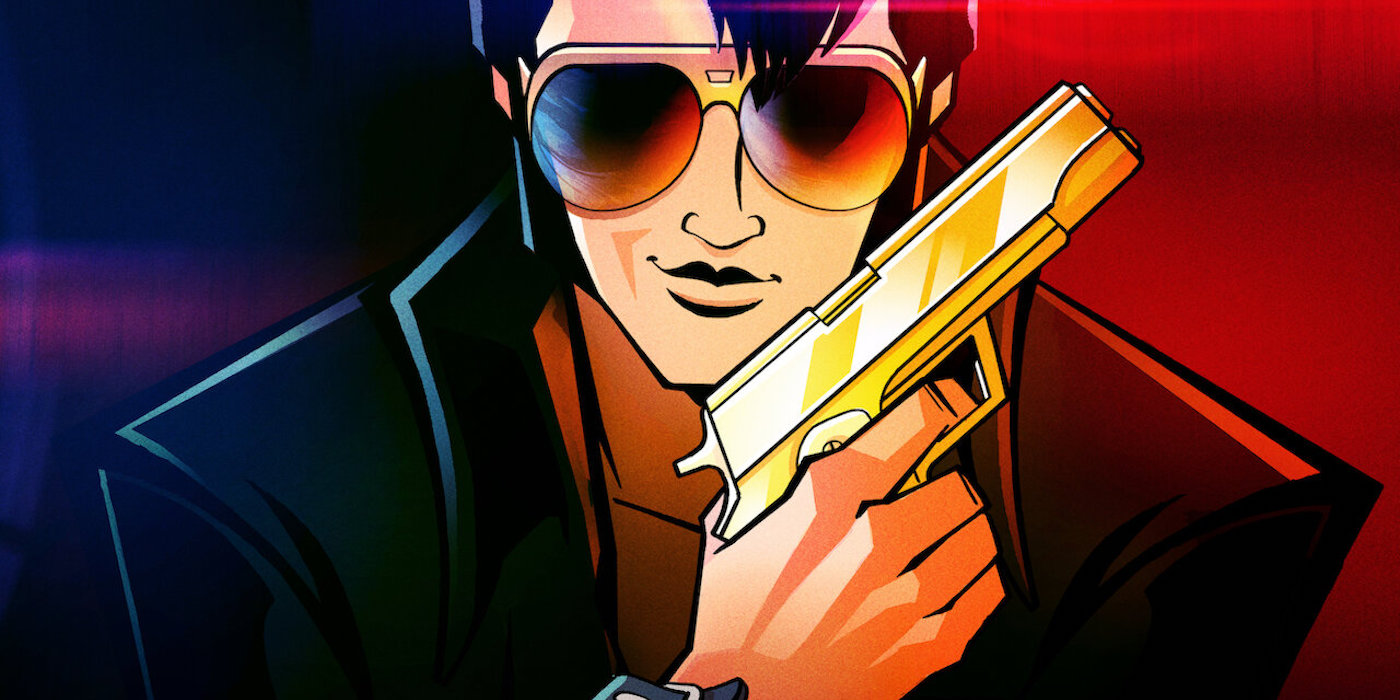 Matthew McConaughey is Elvis Presley in Agent Elvis – the story of what might have happened if the famous singer became a secret agent.
In this animated comedy, Elvis trades his white jumpsuit and mic for a jet pack and a gun. As a member of a secret government spy program, Agent Elvis fights against dark forces while keeping his day job as the King Of Rock And Roll. The story takes the singer's conversation with President Nixon and turns it into a ridiculous animated action adventure.
Agent Elvis Cast & Details
– Matthew McConaughey is Elvis Presley – The King of Rock and Roll by day, and Agent Elvis, a spy vigilante saving the world, by night.
– Kaitlin Olson is CeCe Ryder – CeCe is the unpredictable, highly skilled secret agent who barges into Elvis' life when he joins TCB. A product of the counterculture, she enjoys annoying Elvis but is always mission-focused. Except for when she isn't.
– Johnny Knoxville is Bobby Ray – Elvis' best friend and not-so-bright sidekick. He's Elvis' entourage all wrapped up into one and fully devoted to his boss, The King of Rock n Roll.
– Niecy Nash is Bertie – Bertie is the strong-willed mother figure who has known Elvis since he was in diapers. She runs his day-to-day life and is the only one who can go toe-to-toe with Elvis.
– Tom Kenny is Scatter – Elvis' weaponized, chain-smoking, degenerate former NASA chimp with a trigger-happy dark side.
– Don Cheadle is The Commander – The mysterious spymaster who runs the covert agency known as The Central Bureau ("TCB"). He's the mercurial man in charge who knows where all the non-metaphorical bodies are buried.
Agent Elvis' list of guest stars is just as talent packed – Ed Helms, Jason Mantzoukas, Christina Hendricks, Kieran Culkin, Chris Elliot, Asif Ali, Fred Armisen, Ego Nwodim, Simon Pegg, Craig Robinson, Gary Cole, George Clinton, Tara Strong, Tony Cavalero, Chris Elliott, Jamie Costa, Dee Bradley Baker, Jim Meskimen, Carlos Alazraqui, Cree Summer, Ilia Volok, Michael Leon Wooley, and Eric Bauza. Plus, Priscilla Presley as herself.
Subscribe to our newsletter!
Get Tabletop, RPG & Pop Culture news delivered directly to your inbox.
The show was created by Priscilla Presley and rock singer John Eddie and was developed by showrunners Mike Arnold and Eddie. Arnold worked on Archer, so that's why it feels familiar. That crisp, brightly colored animation is from Sony Pictures Animation – this is their first project explicitly aimed at adults.
All eight episodes of Agent Elvis debut on Netflix on March 17th.