Pop Culture News & Trailers: 'Beetlejuice 2', 'Cocaine Shark', 'Evil Dead Rise', and More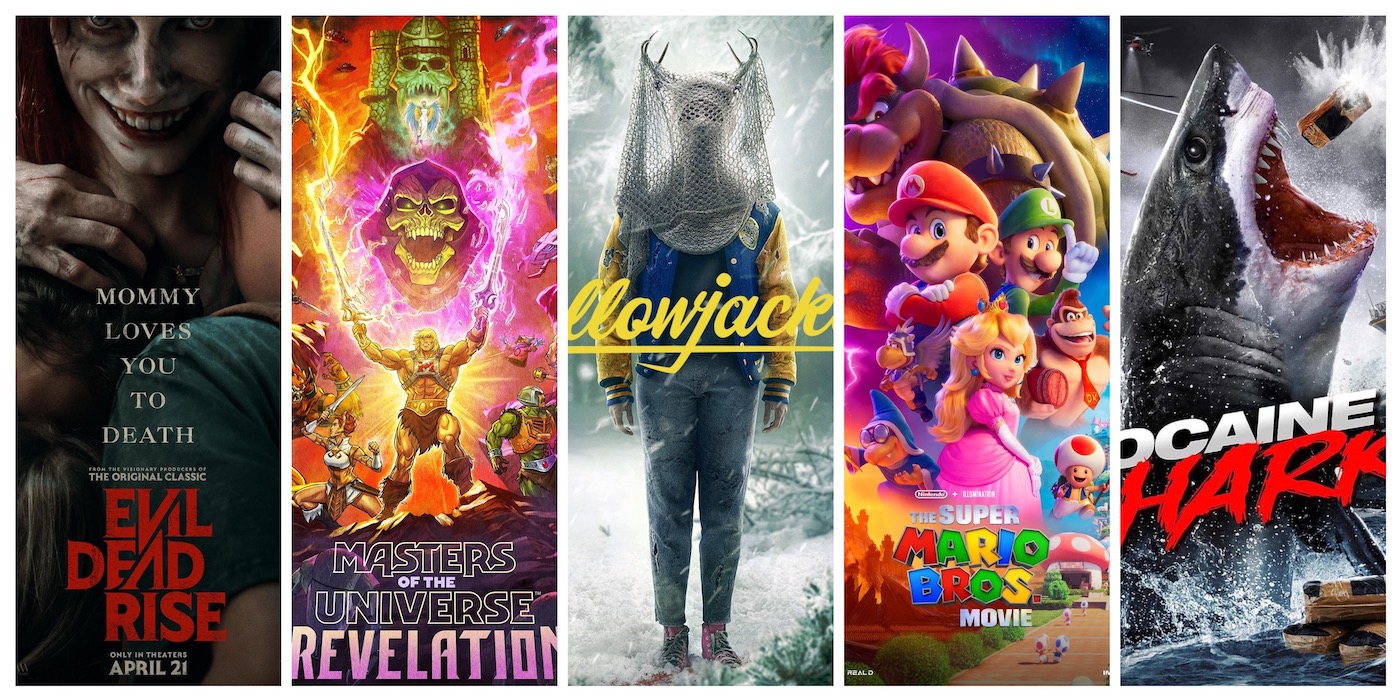 Catch up with all the big pop culture news, announcements, and new trailers you may have missed this week.
Pop Culture News
---
New Movie & TV Trailers
Shadow and Bone S2 – Netflix March 16
"To stand a fighting chance against General Kirigan and his seemingly indestructible new army, Alina Starkov and Mal Oretsev rally their own powerful new allies and begin a continent-spanning journey to find two mythical creatures that will amplify her powers. Back in Ketterdam, a chance at a deadly heist sends the Crows once again on a collision course with the legendary Sun Summoner."
The Night Agent – Netflix March 23rd
"While monitoring an emergency line, a vigilant FBI agent answers a call that plunges him into a deadly conspiracy involving a mole at the White House."
Yellowjackets S2 – Showtime March 24
"In season two, two months have passed since Shauna gave Jackie the cold shoulder – to disastrous results. In the face of their deepening hunger and fear, the tension among our Yellowjackets has only grown worse. As they confront the horrible truth of what survival entails, the real nightmare for each of them will be to figure out who they are – and what they are willing to sacrifice in order to stay alive."
The Big Door Prize – Apple March 29 
"Only you (and the Morpho machine) know your true potential.  Based on M.O. Walsh's novel of the same name, The Big Door Prize tells the story of a small town that is forever changed when a mysterious machine appears in the general store, promising to reveal each resident's true life potential."
Subscribe to our newsletter!
Get Tabletop, RPG & Pop Culture news delivered directly to your inbox.
Coming Out Later This Year
The Super Mario Bros. Movie – Theaters April 5
"PRESS START. The final Super Mario Movie trailer is here!"
To Catch a Killer – Theaters April 21st
"A modern-day Clarice Starling, Eleanor (Woodley) is a young police investigator wrestling with the demons of her past when she is recruited by the FBI's chief investigator (Mendelsohn) to help profile and track the work of a disturbed individual"
Cocaine Shark – Digital and DVD July 7
Directed by Mark Polonia, who brought us Amityville in Space.