'Shadow and Bone' S2 Clip – Alina Gains an Important Ally in Her Search for the Amplifiers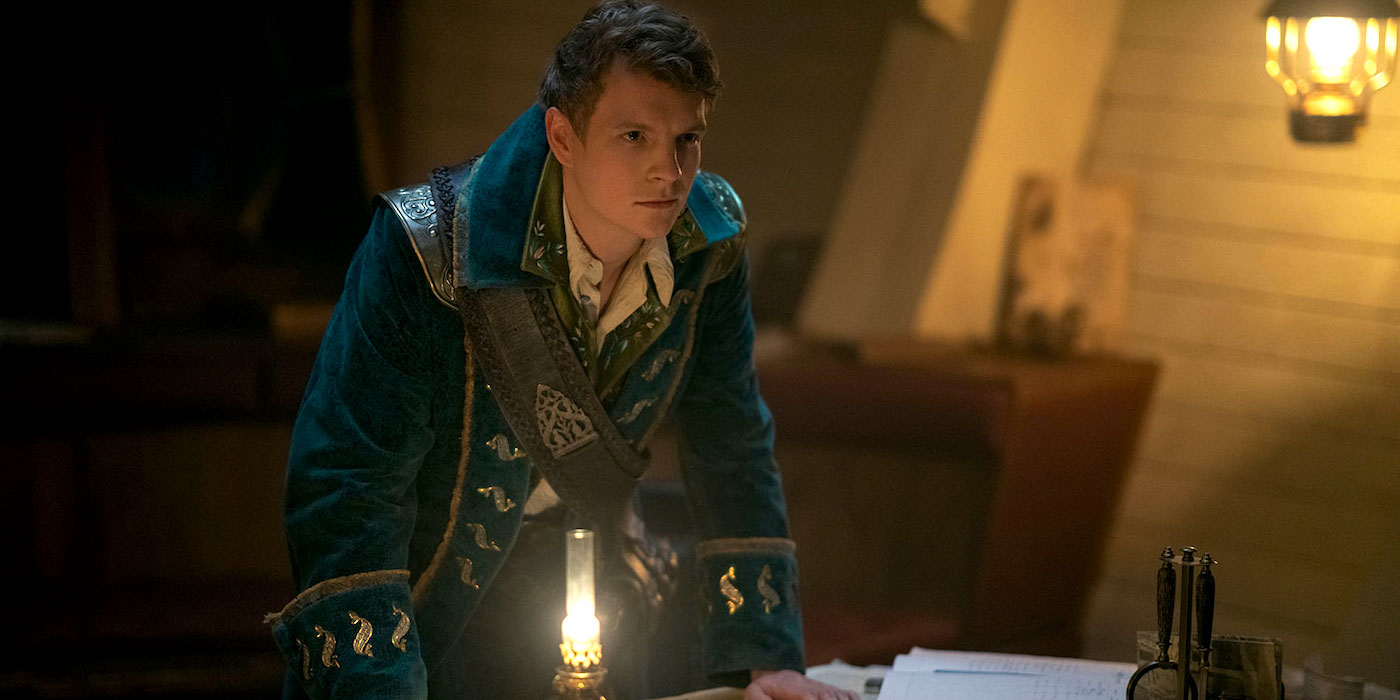 Alina needs allies in her fight against the Darkling. She's found one in an adventurous privateer – meet him in this new Shadow and Bone clip.
Netflix's fantasy series is based on Leigh Bardugo's worldwide bestselling Grishaverse novels. In an alternate, war-torn world Alina Starkov, a young woman and talented map maker, unleashes a phenomenal power to conjure pure light. A power that could set her country free by destroying the Shadow Fold – a growing, nearly impenetrable darkness that's taking over the l"nd. Alina's journey will require her to navigate a dangerous world and duplicitous people to meet her she'sny.
The first season is available on Netflix now. You have time to watch the full season before the second drops in two weeks.
Meet Sturmhond
While their first attempt to kill the Darkling failed, Alina Starkov and Mal Oretsev and their allies aren't giving up."They have a plan that involves a continent-spanning journey to find mythical creatures. Like the Stag, these will amplify Alina's Sun Summoner powers and give her a fighting chance. That journey is going to take more than Alina's map-making skills and the Crow's talents to accomplish. It's going to take ships.
In this new clip, they gain an important ally – a privateer. Sturmhond aka Nikolai Lantsov is a prince of Ravka that controls his own fleet. Lucky for our heroes, he loves a good adventure. And money.
Shadow and Bone S2 Cast & Details
Eric Heisserer (Bird Box, Arrival) is the showrunner this season.
The cast is led by Jessie Mei Li as Alina and Ben Barnes as General Kirigan. The Crows are Freddy Barker as Kaz Brekker, Amita Suman as Inej Ghafa, Kit Young as Jesper Fahey, Danielle Galligan as Nina Zenik, Calahan Skogman as Matthias Helvar, and Jack Wolfe as Wylan Hendriks. This season is adding Lewis Tan as Tolya Yul-Bataar, Anna Leong Brophy as Tamar Kir-Bataar, and Patrick Gibson as Nikolai Lantsov.
"In Season 2, Alina Starkov is on the run. A beacon of hope to some and a suspected traitor to others, she's determined to bring down the Shadow Fold and save Ravka from ruin. But General Kirigan has returned to finish what he started. Backed by a terrifying new army of seemingly indestructible shadow monsters and fearsome new Grisha recruits, Kirigan is more dangerous than ever."
Shadow and Bone S2 arrives on Netflix on March 16th.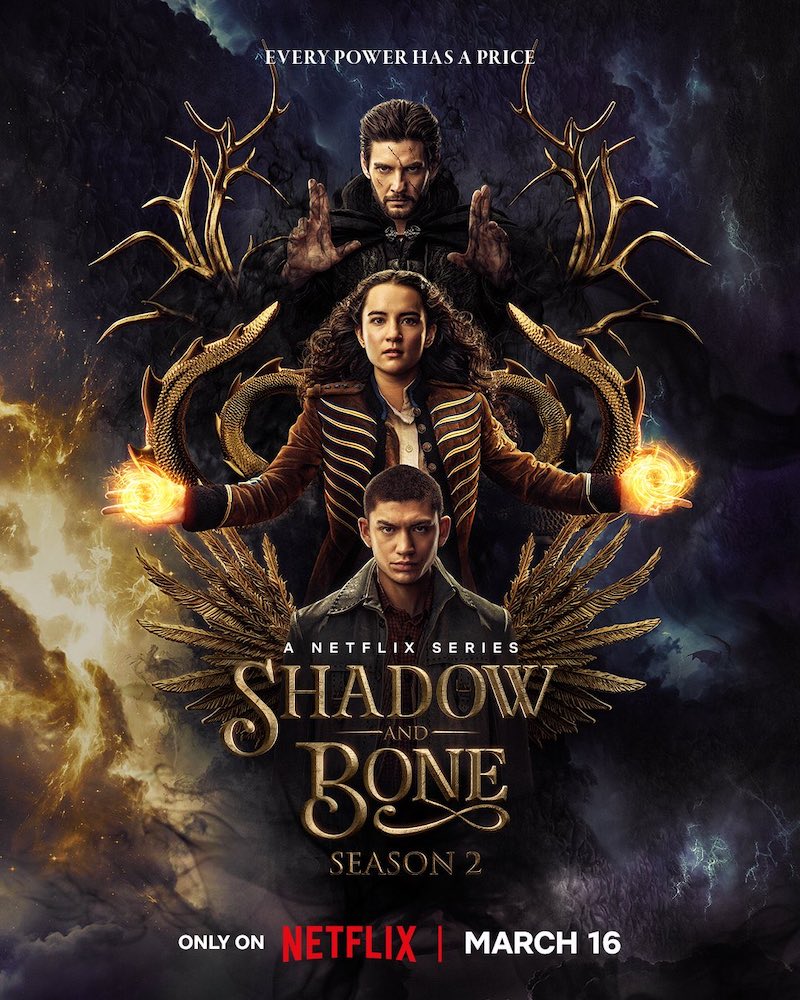 Subscribe to our newsletter!
Get Tabletop, RPG & Pop Culture news delivered directly to your inbox.