'Teenage Mutant Ninja Turtles: Mutant Mayhem' Trailer–The Heroes in a Half Shell Return to Theaters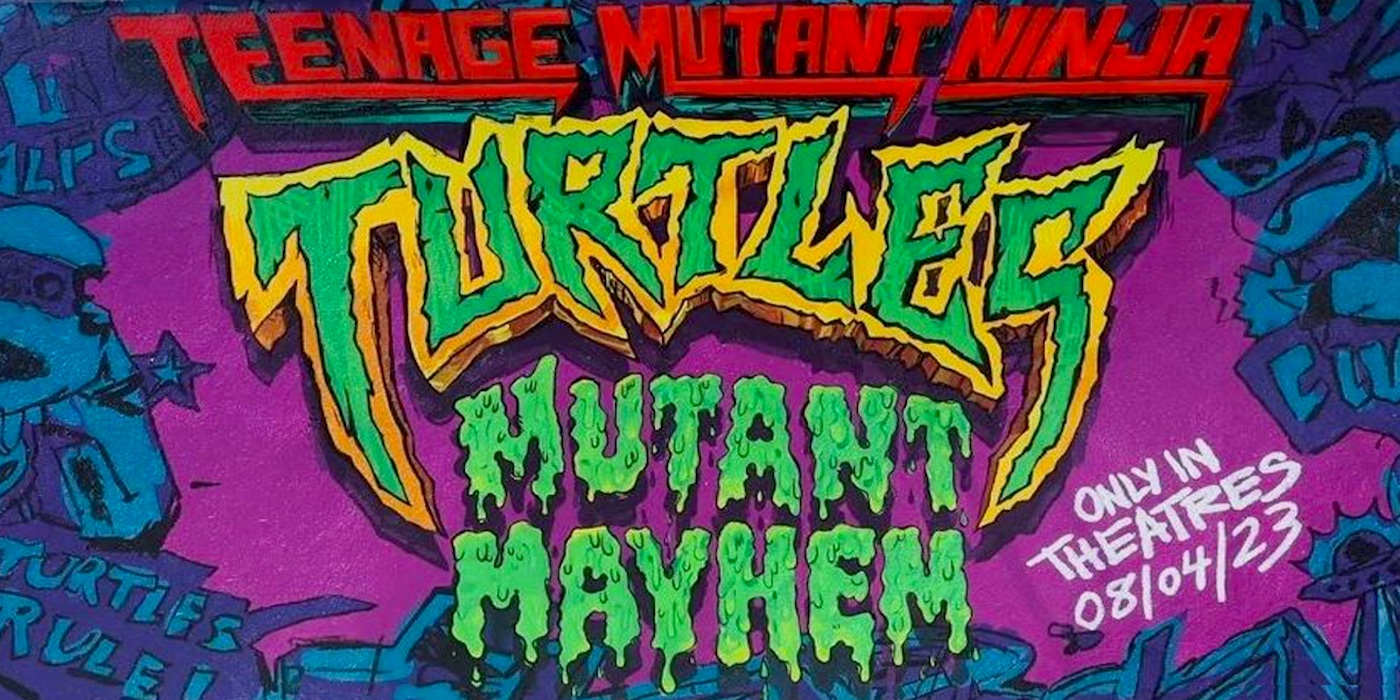 The heroes in a half shell are back in theaters this summer with an all-new adventure. Check out the first look at Teenage Mutant Ninja Turtles: Mutant Mayhem!
I've been a fan since I was around five, so the news that the franchise is coming back to theaters is a big deal. The TMNT is going to be on the big screen in a new animated adventure that has them taking on a mysterious crime syndicate, an army of mutants, and being awkward teens.
TMNT has gone through a number of animation styles over the last thirty-plus years. I can't say I'm a fan of this one. The Pixar style is old hat, and every studio is looking at Sony Pictures Animation thinking, "we have to do that, but differently." I get it, and experimentation isn't bad. This just doesn't visually look like something that's going to be released in theaters, like it's missing some passes.
I'm hoping that more previews will sell me on it because the rest of this project is great. The coming-of-age but weird story is perfect for the franchise, and the voice cast is packed with great actors – including the kids behind the turtles.
Teenage Mutant Ninja Turtles: Mutant Mayhem Details
After years of being sheltered from the human world, the Turtle brothers set out to win the hearts of New Yorkers and to be accepted as normal teenagers through heroic acts. Their new friend April O'Neil helps them take on a mysterious crime syndicate, but they soon get in over their heads when an army of mutants is unleashed upon them.
The lean, mean, green crew is led by Jackie Chan as Splinter and voiced by:
– Micah Abbey as Donatello
– Shamon Brown Jr. as Michelangelo
– Nicolas Cantu as Leonardo
– Brady Noon as Raphael
The cast also includes John Cena as Rocksteady, Ayo Edebiri as April O'Neil, and Seth Rogen as Bebop. Plus, Giancarlo Esposito, Post Malone, Paul Rudd, Maya Rudolph, Hannibal Buress, Rose Byrne, Ice Cube, and Natasia Demetriou.
Teenage Mutant Ninja Turtles: Mutant Mayhem hits theaters on August 4th.
Subscribe to our newsletter!
Get Tabletop, RPG & Pop Culture news delivered directly to your inbox.