We're Taking A Trip To Night City With YayaHan's 'Cyberpunk: Edgerunners' Cosplay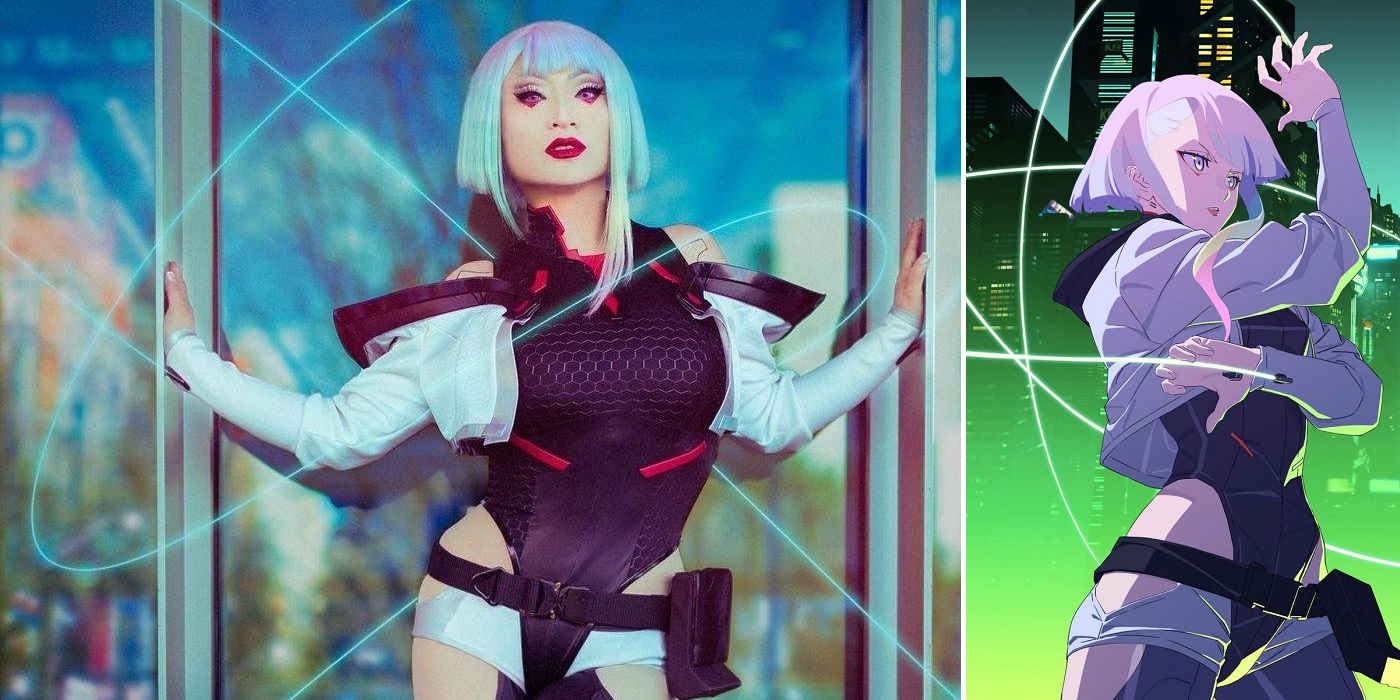 Yaya Han's flawless Lucy costume almost makes us want to go to Night City and become Edgerunners ourselves.
It's officially, Cyberpunk: Edgerunners was last year's anime of the year according to the Crunchyroll Anime Awards. And it's hard to say that the show didn't deserve the recognition. The animation was gorgeous the colors were dynamic, and the plot did much more with the potential of the world than the videogame that the anime was based on. And when you're looking at a not-too-far-future cyberpunk dystopia, the potential is almost endless.
The show follows David as he goes from a mostly normal high school student with a few troubles to a full-blown Edgerunner, running odd jobs with high stakes for questionable people throughout Night City. Cyberpunk: Edgerunners portrays a bleak and violent future where it's easy to lose yourself. But at least the colors and costumes are really fun.
One of the main characters, Lucy, has been a favorite among cosplayers. So it was no surprise to see the legendary Yaya Han take on the Cyberpunk look. And to nobody's surprise, she's flawless. We're used to seeing the highest quality of work from Yaya Han, it's what's made her one of the most well-known cosplayers out there.
But when it comes to her Lucy photoshoots, the locations, backgrounds, and framing are all perfect. I know that she's not actually in Night City because we live in reality… but it really does look like she may have hopped into the Cyberpunk universe for these photos.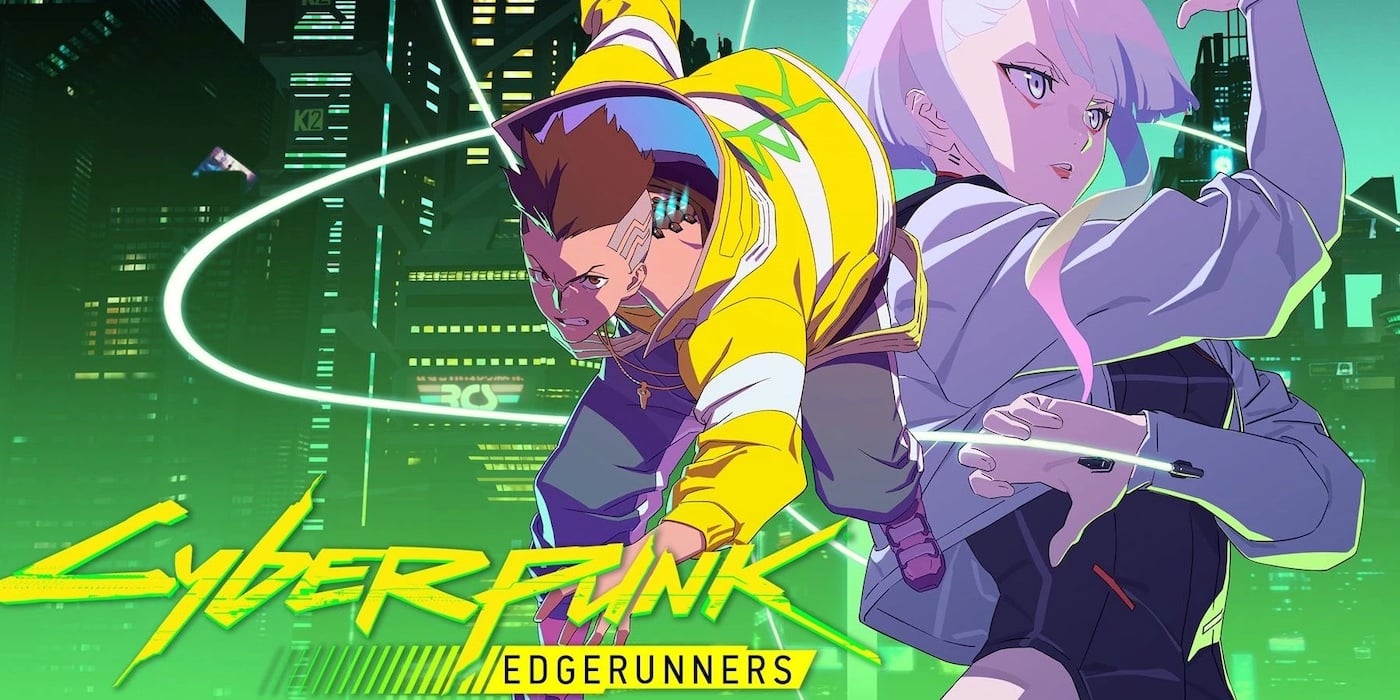 Lucy Kushinada from Cyberpunk: Edgerunners, by Yaya Han.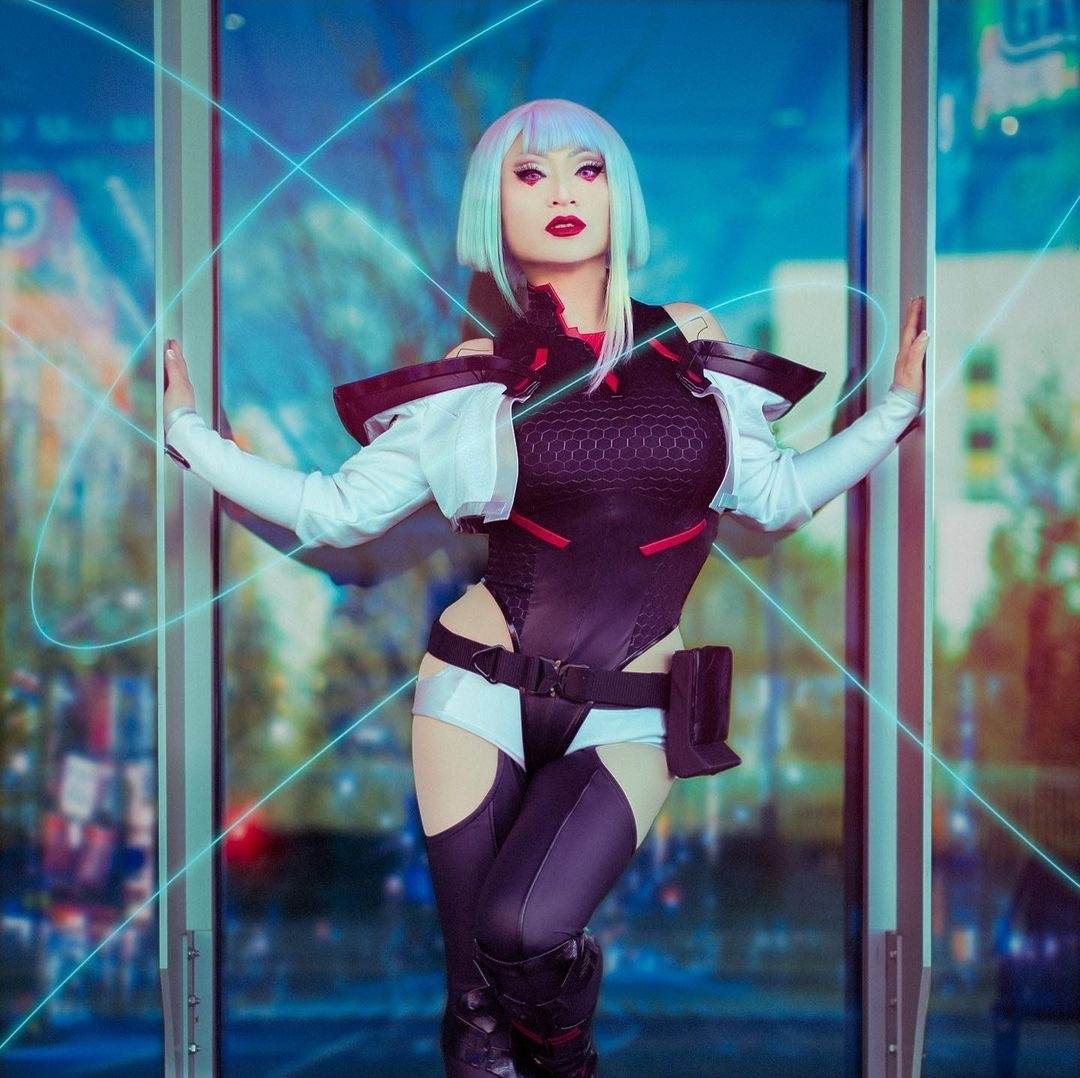 "Don't make a name for yourself as a Cyberpunk by how you live."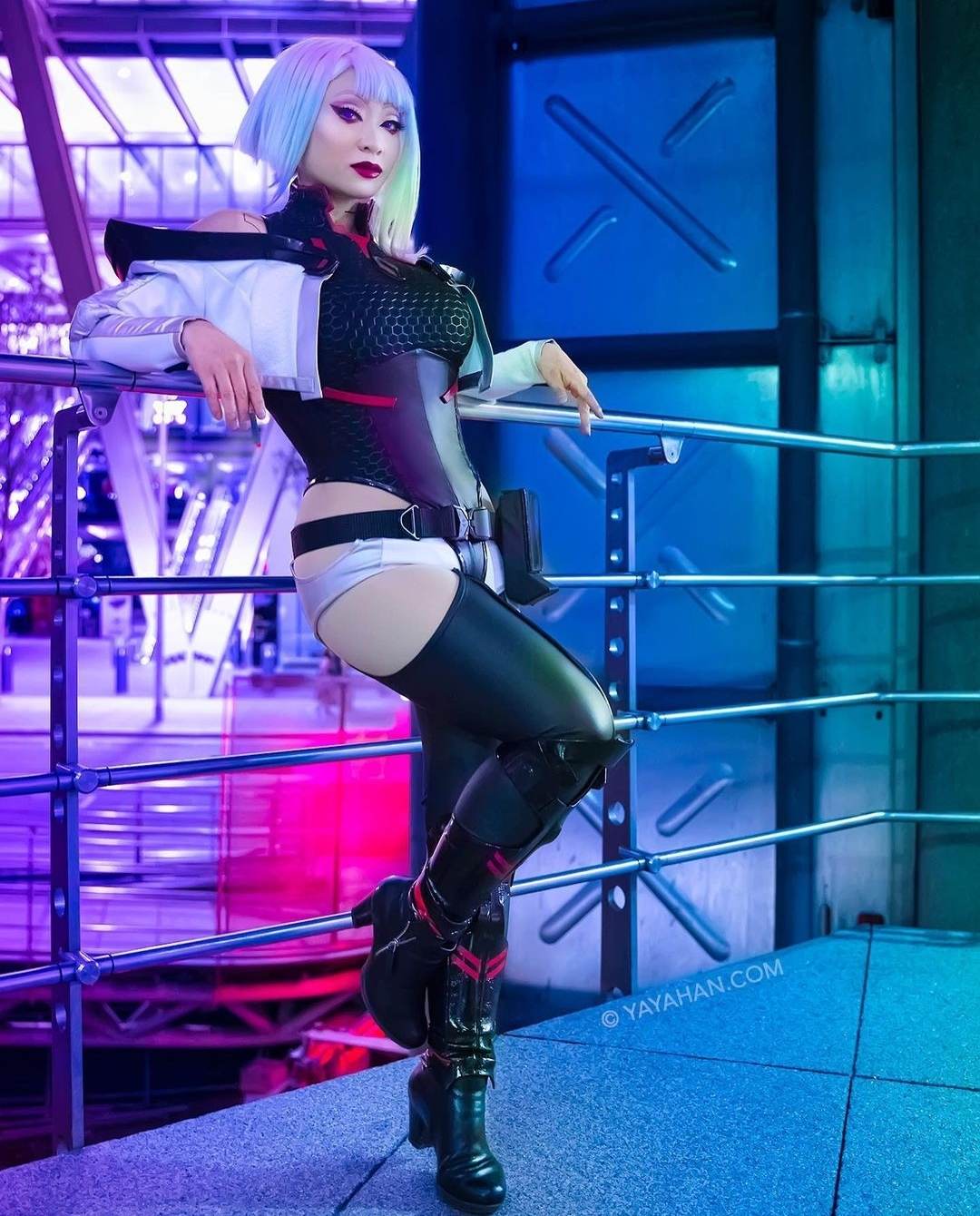 "You never had to save me."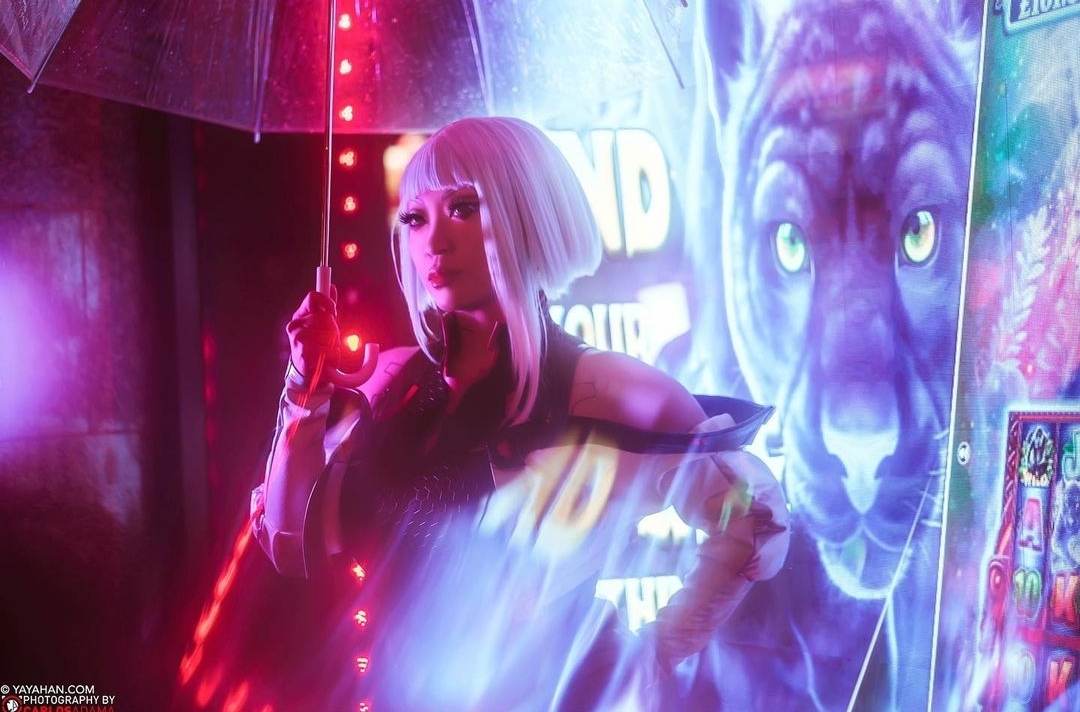 "There's no place like Night City if you wanna hide."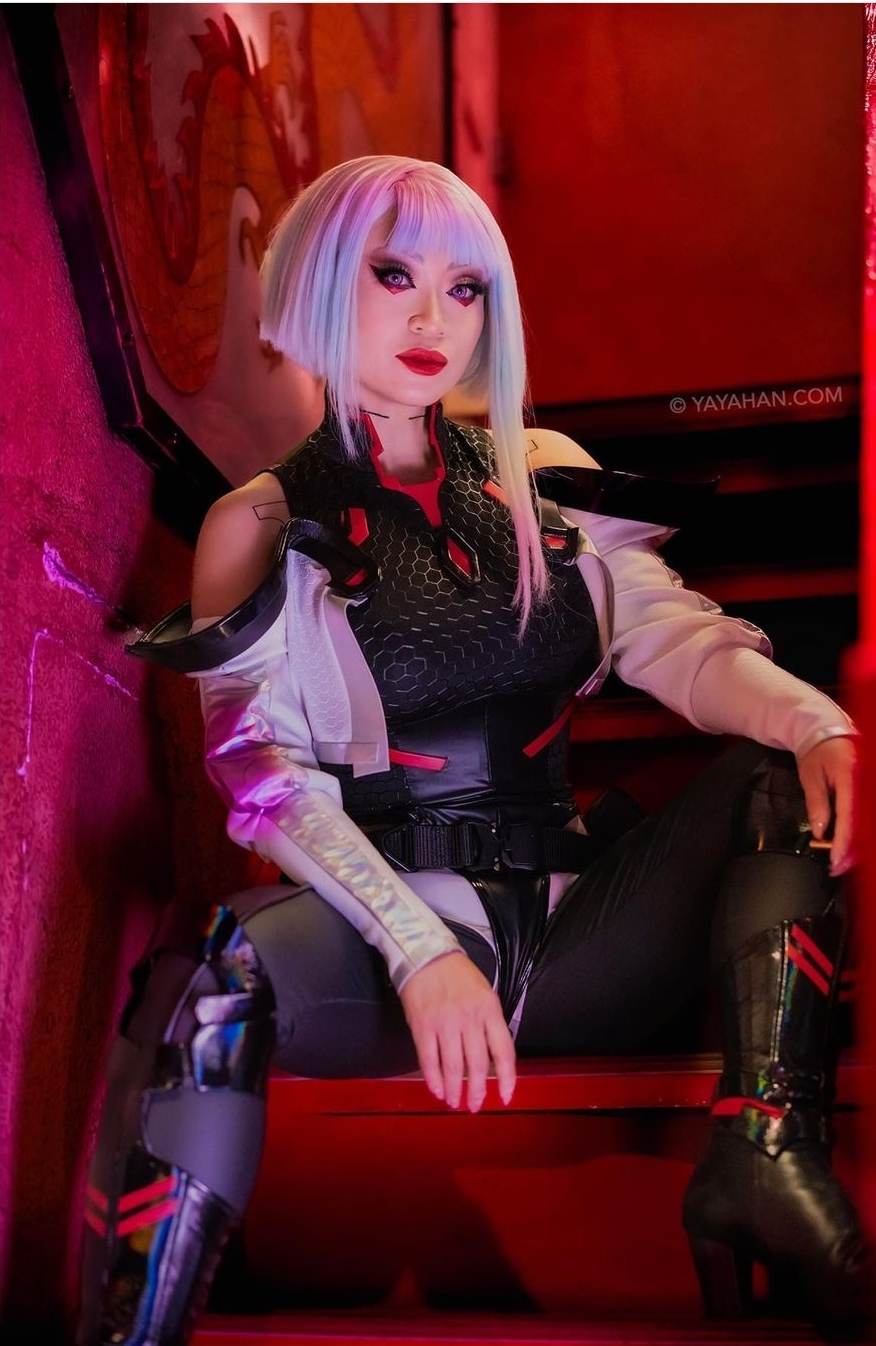 "Looks like a prison from here; a cage of light"
~Join us next week for more Anime Cosplay Coverage~
Subscribe to our newsletter!
Get Tabletop, RPG & Pop Culture news delivered directly to your inbox.
Have a Cosplay question you would like answered?
Know an Anime Cosplayer you'd like to see featured? Send an email here!