MTG: From the Ashes of War – Aftermath is Almost Here!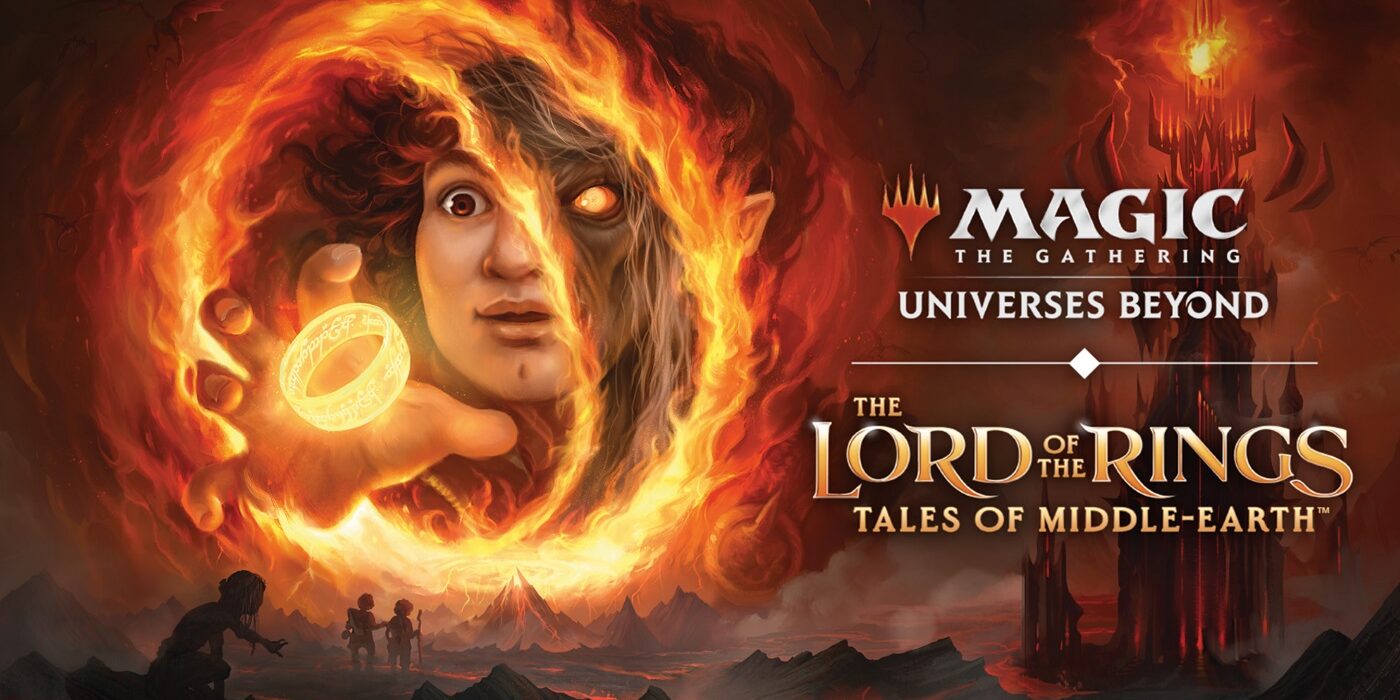 The Phyrexian War may be over, but the multiverse still has to deal with the Aftermath.
The decades-spanning Phyrexian saga has finally come to an end. The victorious heroes were not without losses, but on the whole, Elesh Norn bore the brunt of the defeat. Zhalfir is back in the material plane, Phyrexia has been banished to the Blind Eternities, and life is returning to normal. However, the multiverse has been permanently scarred by the Realmbreaker, and the denizens will have to deal with the Aftermath. Thankfully, that means players get one more dive into the greatest war ever to grace the fields of Magic: the Gathering, and you can get prepared right now!
1. March of the Machine: The Aftermath Epilogue Booster Box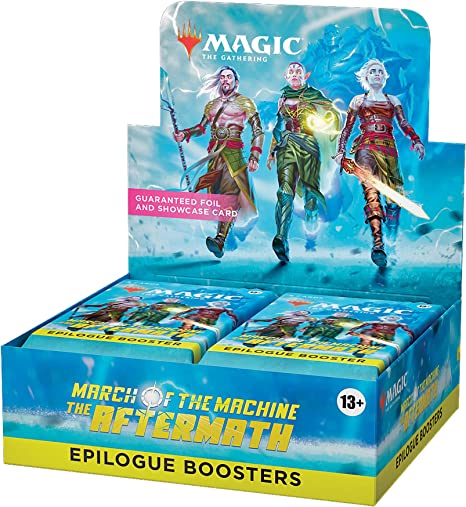 Probably the best way to make sure you get the cards you want, this box comes with 24 of the special Epilogue boosters. These are smaller than normal, with only 5 cards per pack, but you're guaranteed to get at least one showcase piece. Plus, at only $80, it's the most budget-friendly booster box to date.
---
2. Collector Booster Box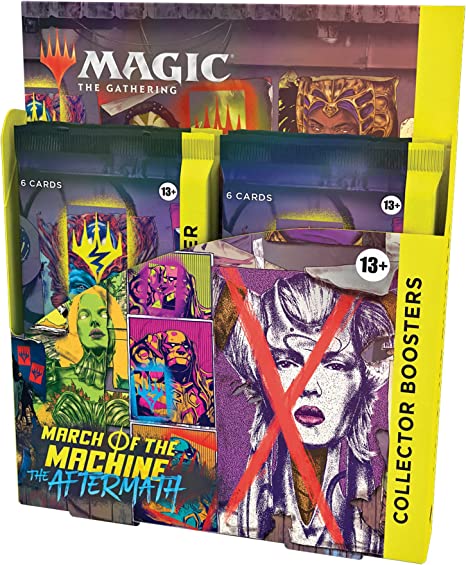 If you want a little extra razzle-dazzle in your deck, then maybe the Collector Booster Box is more your speed. You'll get alternate prints, gorgeous foils, and maybe even serialized rares! If you don't mind the extra price tag, this might be a worthy addition to your collection.
---
3. Epilogue Edition Gift Bundle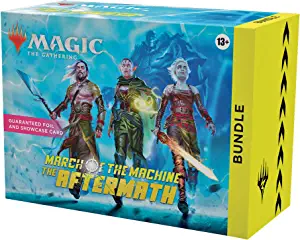 If you want a few extra goodies, or if you're shopping for someone else, the gift bundle is a pretty good buy. You get some Epilogue boosters, a spindown life counter, a special print card, and a fancy box to hold your cards. Nothing wrong with picking the budget option.
---
Oh hey! BoLS might make a little dolla-dolla if you decide to buy these items. We need that money to buy raw meat to feed to our carnivorous plant from outer space. If we don't feed him, he'll turn on us.