Kickstarter Highlights: Iron Maiden Minis Celebrate 43 Years of Eddie – Plus More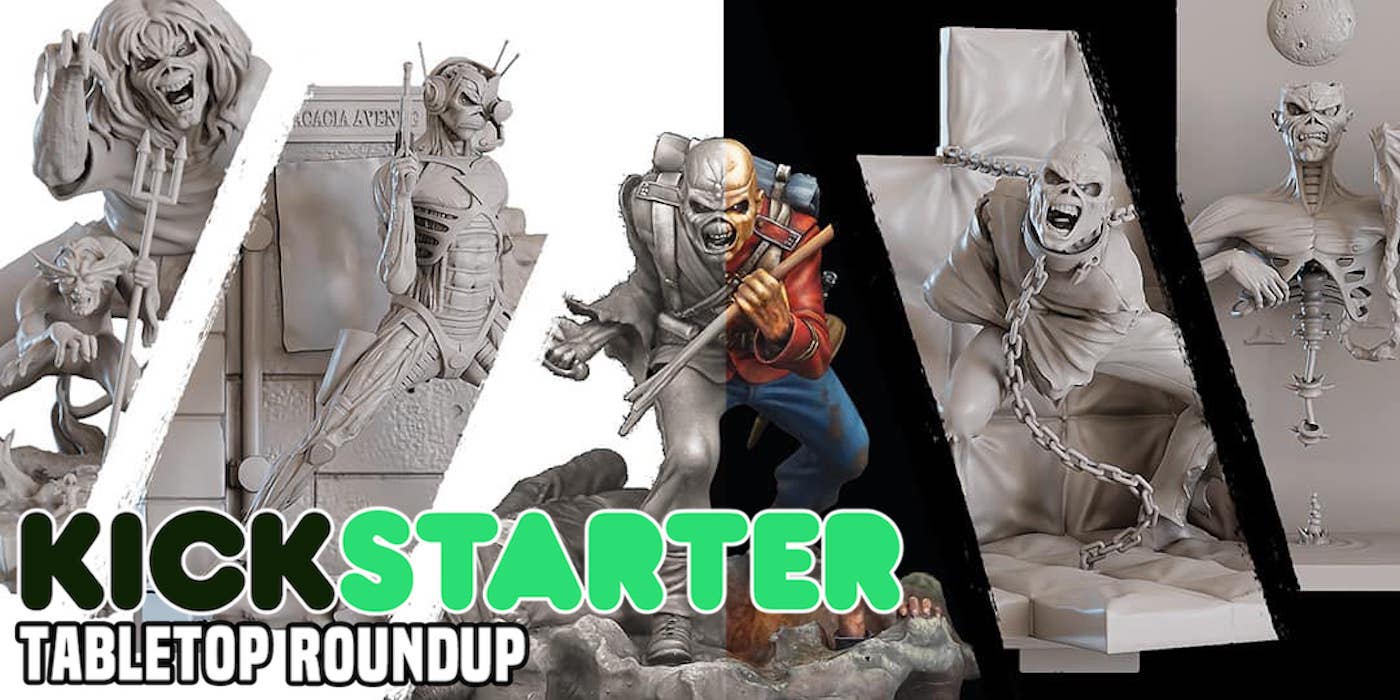 Come check out this week's batch of crowdfunding and Kickstarter highlights – including board games, RPGs, and STLs!

Army Men – TTRPG
Deep dive back into when you were little, knees on the kitchen floor or backyard as you moved your tiny plastic people across barren wastelands under the fiery night sky. Reimagine a world with a sense of that wonder and create stories that keep tables coming back for more. Using the new Creative Commons license for 5E we have created a book with great tactical combat, story hooks, and a world of plastic.
Join the excitement and humor now!
Iron Maiden Resin Miniatures
This week's header image is from this campaign.
'The best collection of Iron Maiden figures ever created. An amazing collection of Busts of 1/12 scale, Miniatures in 1/24 scale and Statues in 1/7 scale for the most demanding Iron Maiden fans in the world! Some limited models will also be available during the campaign. Get Eddie in exactly the same pose you have seen him in your favorite Iron Maiden covers!
The Mystery Flesh Pit National Park – Cypher System
An alternate 1973 timeline begins when oilmen accidentally drills into a living behemoth spread over hundreds of miles just beneath the dusty plains of west Texas. Within the Pit is a vast subterranean geobiological ecosystem filled with enormous anatomical systems and strange phenomena; all of which defies scientific understanding.
For over four years, artist Trevor Roberts has meticulously archived a fictional alternate dimension. His website documents the Pit's evolution. When we saw this magnificent online grotesquerie, we immediately thought — this would be an awesome tabletop RPG! And with your help, it will be!
Life Sized Dinosaurs – STL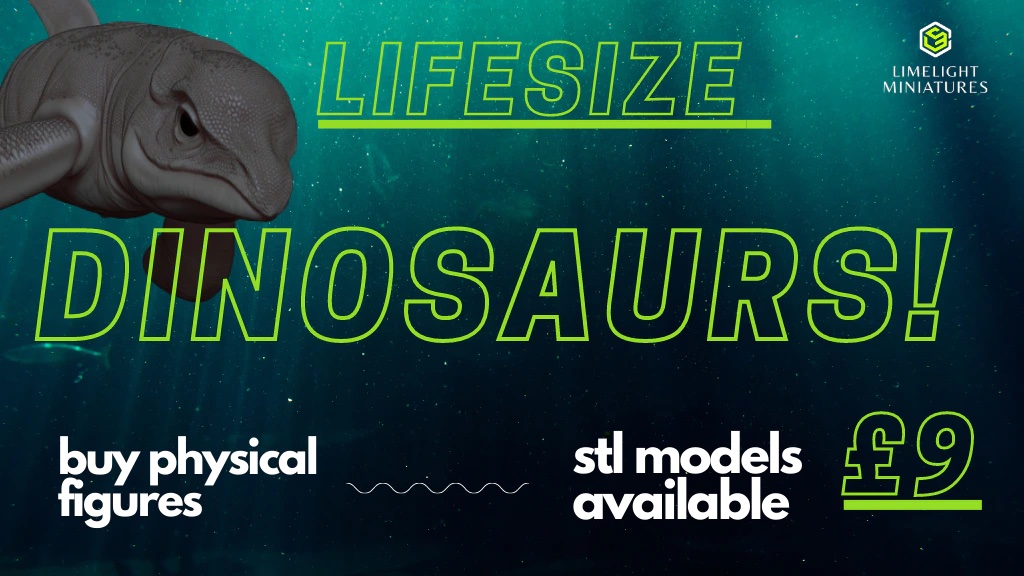 Limelight Miniatures brings you life-sized dinosaurs! A collection of the smaller side of the Dinosaurs that we know of today so you can have the opportunity to print them at home on a 1:1 scale and bring them to life. Every model is pre-supported. In total there are 30 models including custom bases for you to enjoy, including:
x6 life-size Dinosaurs with multiple poses
x3 50/50 Museum scan skeletal models
x4 Museum scan skeletal models
Dead Cells: The Rogue – STL
Dead Cells The Board Game is a cooperative rogue-lite experience inspired by the Metroidvania genre. Explore a sprawling, ever-changing island, starting with the Prisoners Quarters, and slash your way through the malaise-infected horde of enemies all the way up to the High Peak Castle to defy the infamous Hand of the King in this ruthless dungeon crawler. Explore. Kill. Die. Mutate. Repeat.
Ready Reference Stat Cards – 5e
[From artist Aaron Miller], these Ready Reference Cards are for any 5E-focused player or DM that wants handy reference cards for a variety of spells that are otherwise a bit complex with the number of options available. Having these cards at hand helps to simplify that process and speed up gameplay.