'Star Wars: Visions' Volume 2 – Did You Recognize Any of the Animation Styles?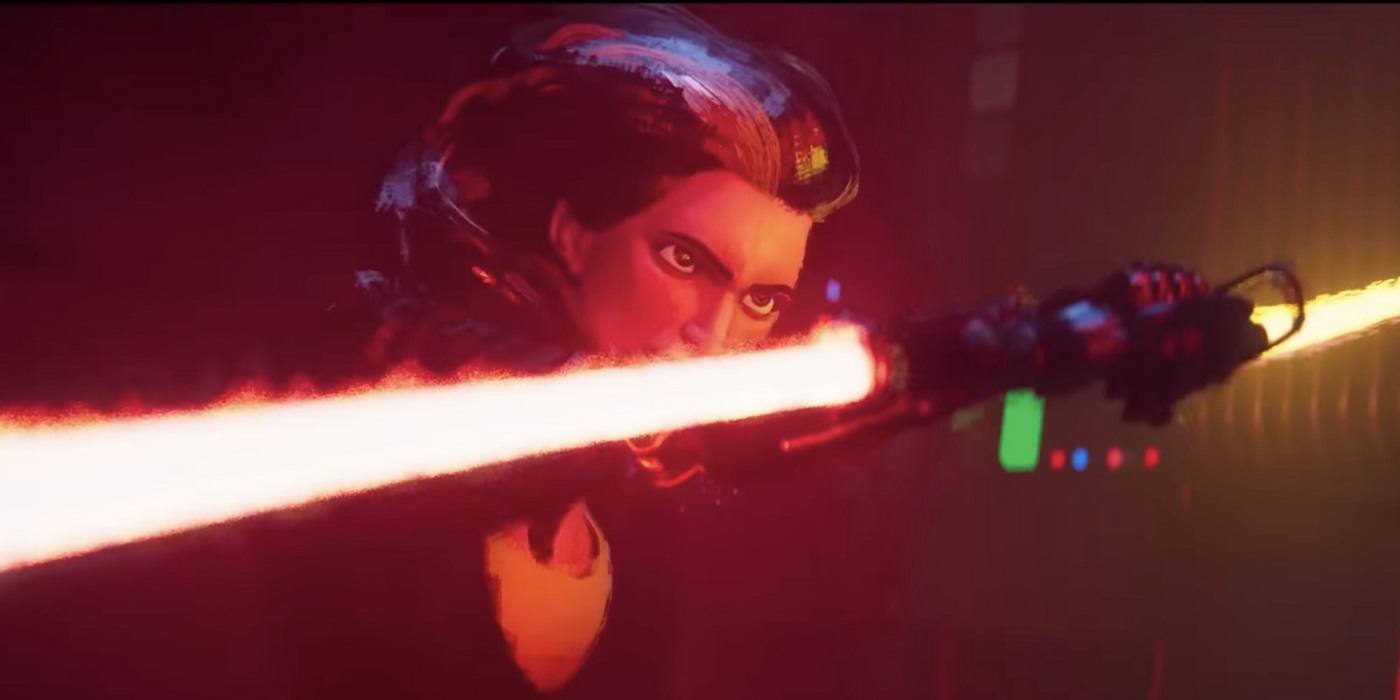 Star Wars: Visions Volume 2 brought in some of the best studios from around the world, so you probably recognize at least a few of them.
This time around Star Wars did something a little different with Visions and instead of using a collection of Japanese anime studios, tapped nine international animation studios for each of the shorts. Each of these animation studios is master of their various crafts and styles. And you probably won't be surprised to hear that you already know some of these studios from some of your favorite shows and movies.
Let's start with episode one.
Sith by El Guiri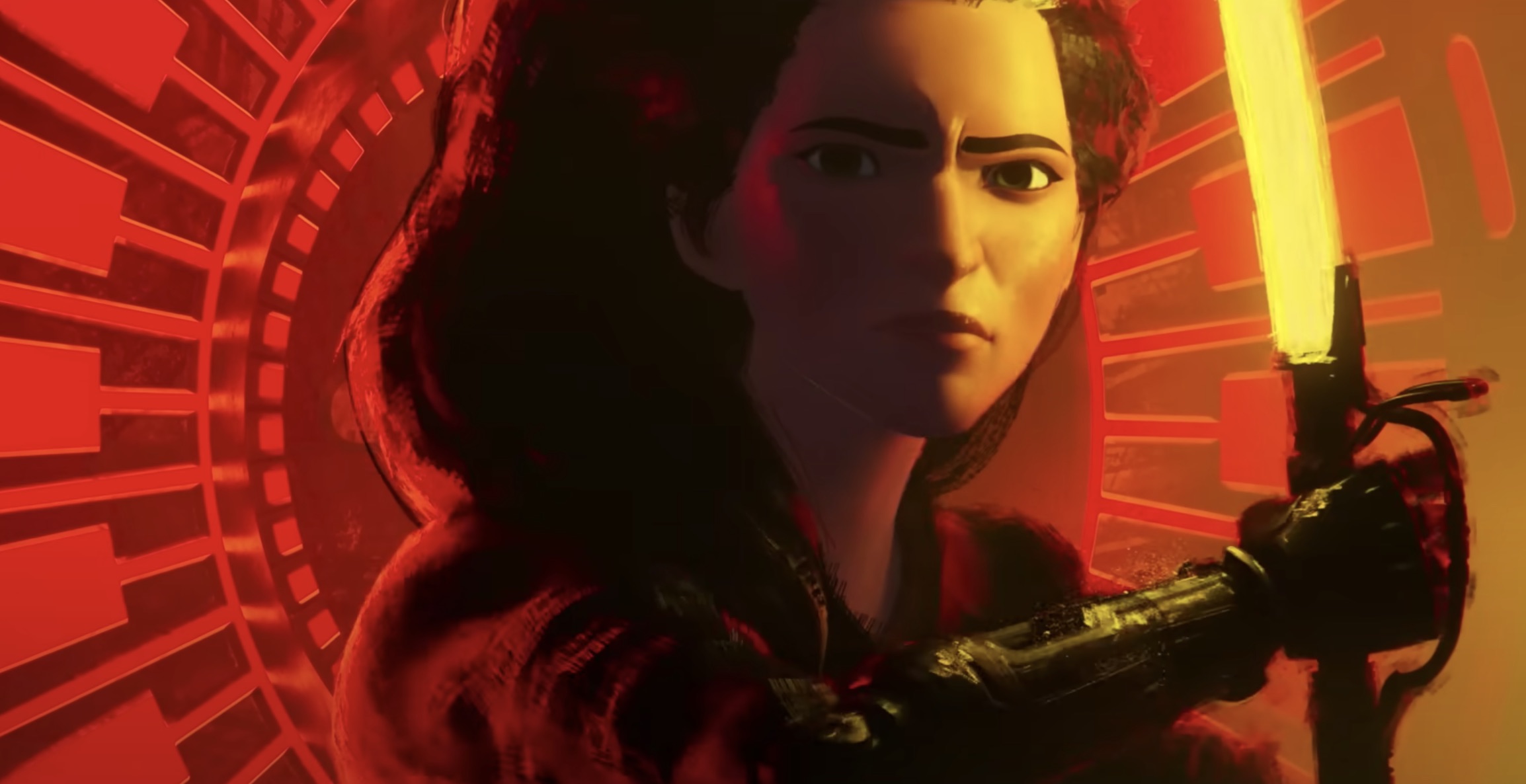 The Madrid-based studio El Guiri was one of the animation teams I knew the least about going into Visions. With a pretty minimal website, there wasn't much to find from them, but with a little research, I was able to learn that El Guiri is led by Rodrigo Blass. And Blass is known for his work on Trollhunters, WALL-E, and Up. That's a pretty wide variety of high-quality titles that I like a lot, but the only thing that felt certain was that there would be some level of high-end CG involved.
What we got with Sith was a beautiful and very artsy short with an animation style that almost reminded me of the Spiderverse movies. In the first episode of the new anthology, Sith made it clear that Visions was going to do great things.
Screecher's Reach by Cartoon Saloon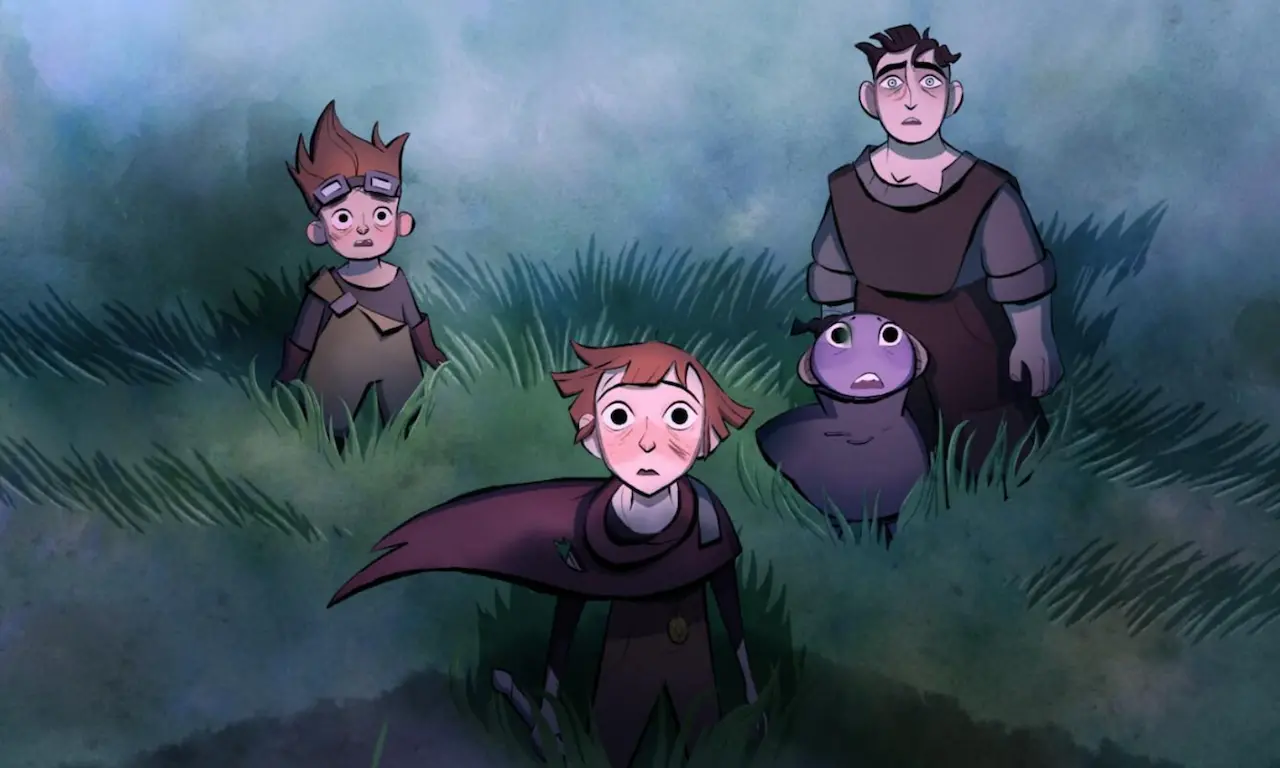 Cartoon Saloon is the animation studio out of Ireland responsible for Screecher's Reach. And if you haven't watched any of their projects, you should really fix that ASAP. Song of the Sea was nominated for an Academy Award, but what you more likely recognize them for is WolfWalkers. Their 2D animation style walks the line between nostalgic and very modern.
In the Stars by Punkrobot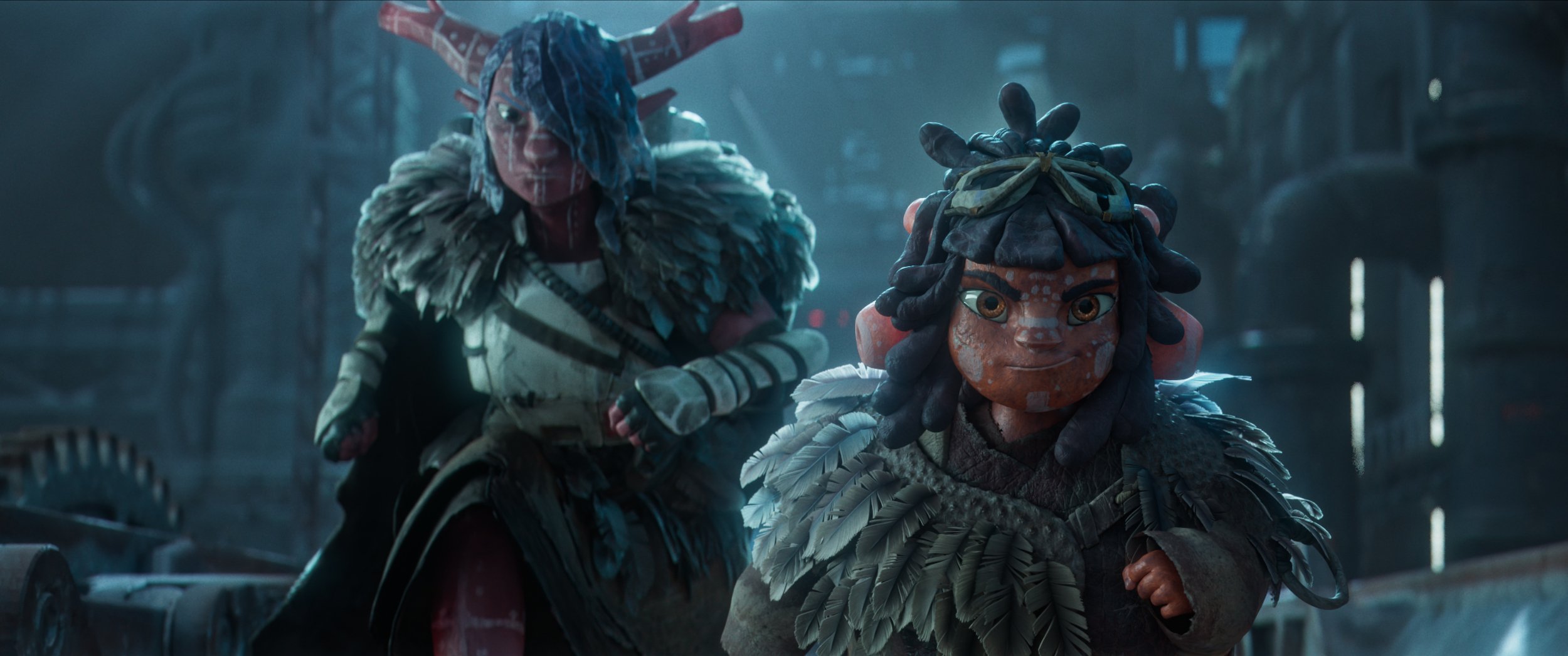 Punkrobot tugged at our heartstrings with In The Stars. The sister's relationship as well as a child-like description of what the Empire did to their mom and the rest of their people was beautiful and heartbreaking in all of the right ways. But if I'm being honest, I can't say that I was familiar with this Chile-based studio at all before Visions. Projects like Bear Story, Guitar and Drum, and Wow Lisa all looked a little bit like children's animation. But the short we got was mature and thoughtful. I thought for sure this was going to be one of the cute shorts, but instead, we got a story that leaves me wanting to see more from Punkrobot.
Subscribe to our newsletter!
Get Tabletop, RPG & Pop Culture news delivered directly to your inbox.
I am Your Mother by Aardman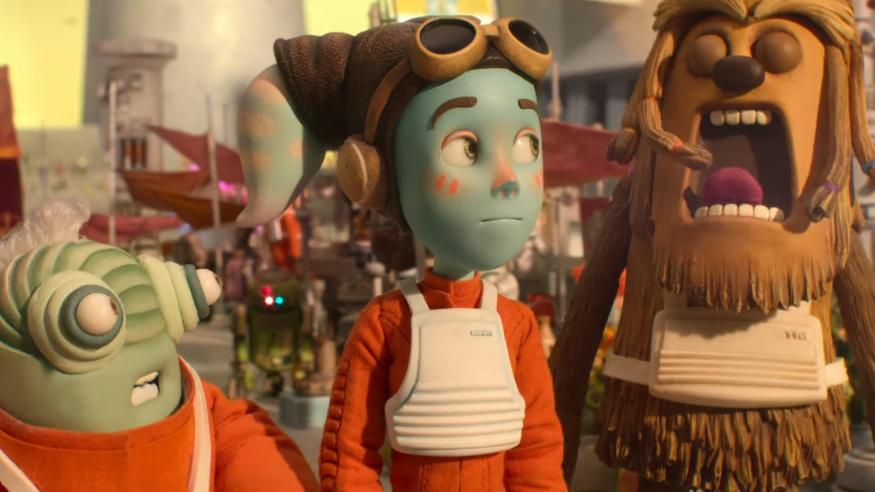 There are a small handful of studios that are borderline legendary for their use of claymation, and UK-based Aardman is one of them. Famous for things like Wallace and Gromit and Chicken Run, we knew exactly what this short was going to look like and what the tone was going to be. Aardman projects are fun, goofy, stylistic, and sneak big feelings up on you.
Journey to the Dark Head by Studio Mir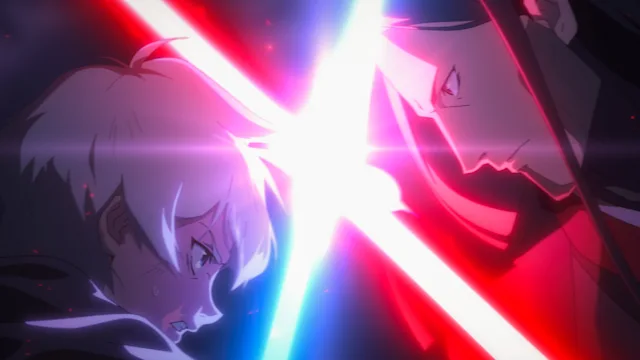 South Korean Studio Mir has probably worked on some of your favorite animated shows. Between Legend of Korra, Witcher: Nightmare of the Wolf, Voltron: Legendary Defender, and Kipo and the Age of the Wonderbeasts Studio Mir is almost definitely one that you know. Journey to the Dark Head was one of the few shorts to include honest-to-goodness Jedi vs Sith.
The Spy Dancer by Studio La Cachette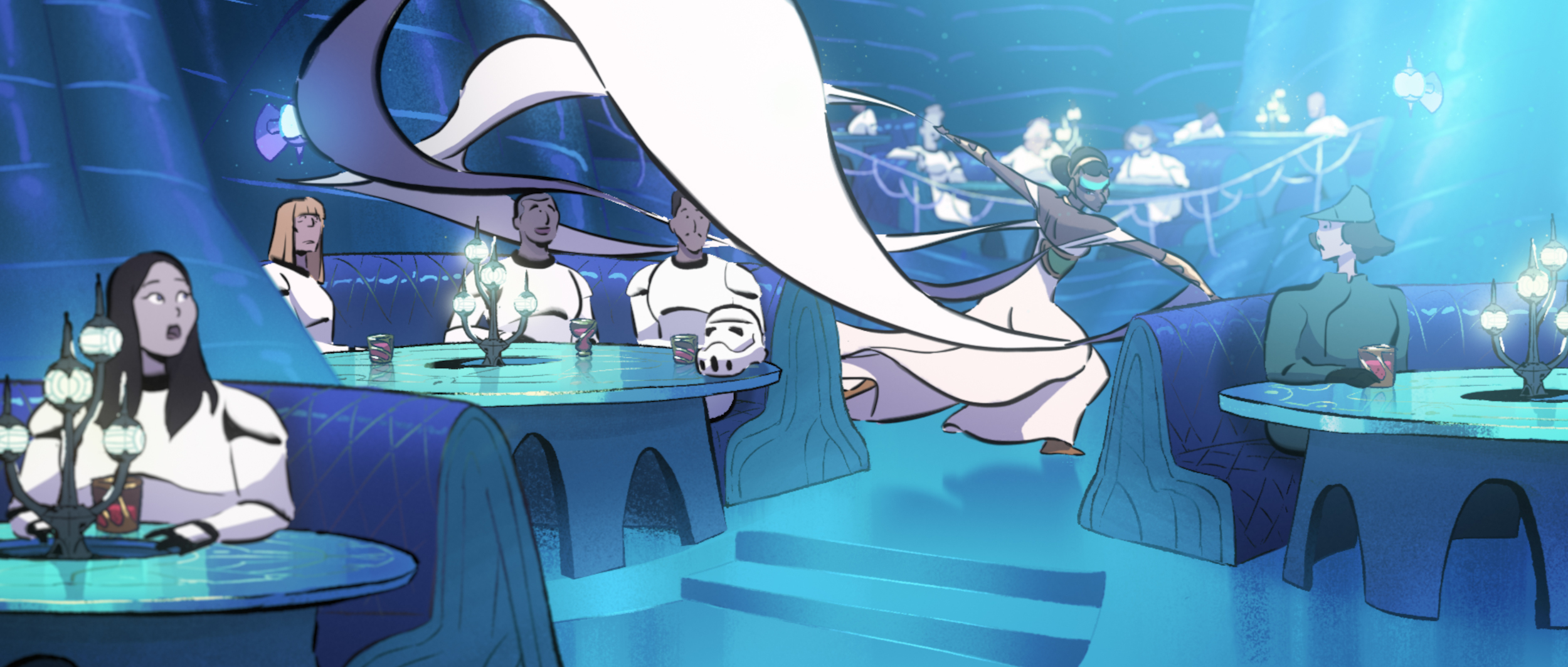 Studio La Cachette is located in France, and they're another animation studio you may not realize you already know. Their resume includes Genny Tartakovsky's Primal and  Sucker of Souls from Love Death + Robots. But for Visions, they paid homage to the real-life World-War-2 spy dancer, Mata Hari. This studio's very distinct style lent itself beautifully to a short story set in the galaxy far far away.
The Bandits of the Golak by 88 Pictures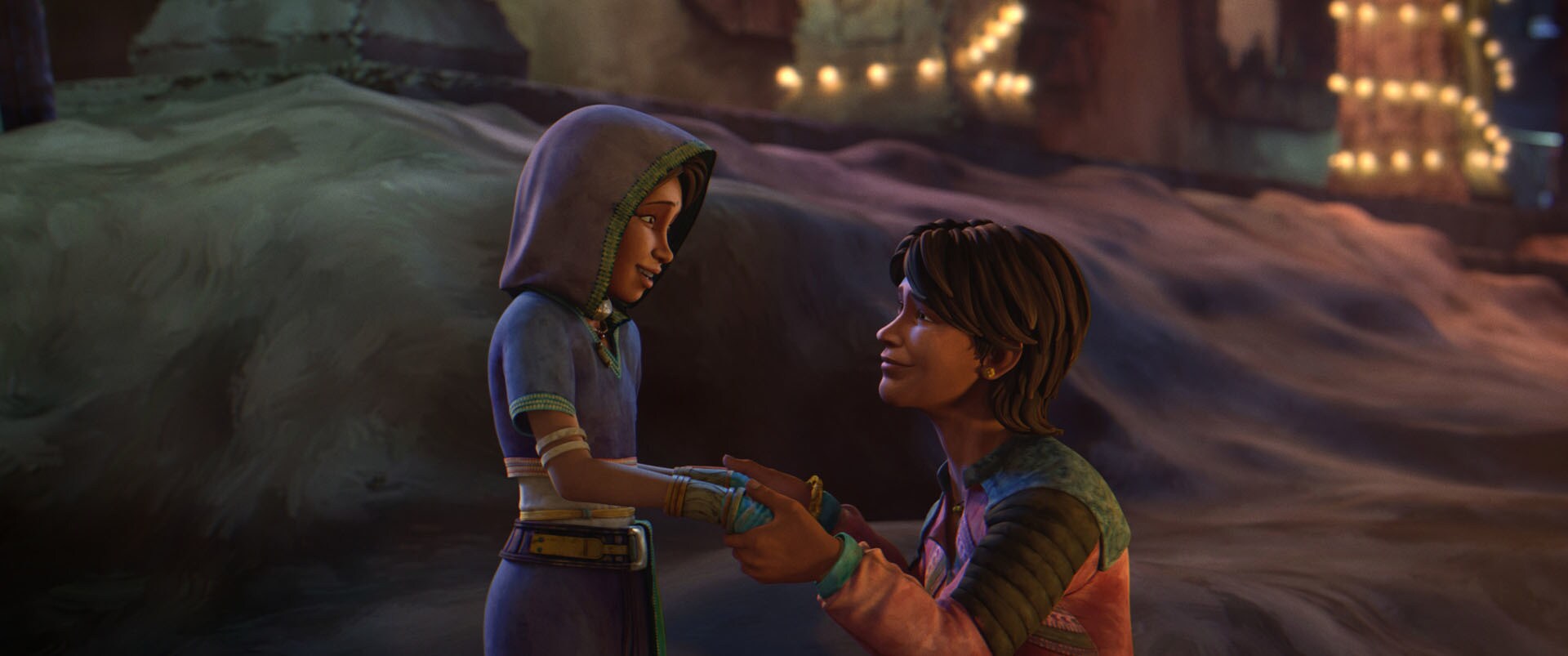 Located in India, 88 Pictures is responsible for the animation of Guillermo Del Toro's TrollHunters series as well as its spinoffs, 3 Below, and Wizards. If you haven't seen these, they're all on Netflix and they're all great. And they didn't even get canceled so you can watch the whole entire story happen. Go watch them right now. Go. But Bandits of the Golak takes inspiration from the style and history of India itself, making for a beautiful story about two siblings just trying to get by.
The Pit by D'art Studio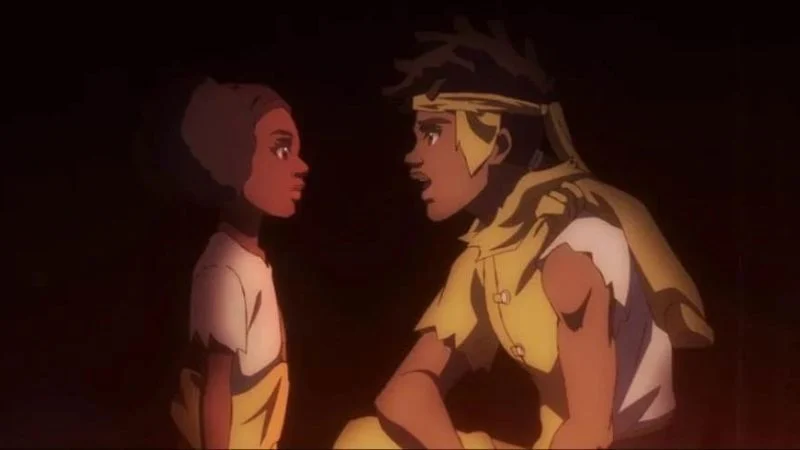 We've written about D'Art Shtajio before. This Black-owned, Tokyo-based studio was founded in 2016 and has been putting out and working on some pretty fun projects. They've made trailers and a music video with The Weekend. Plus, they've worked on key animation on some big-name projects such as Attack on Titan, JoJo's Bizarre Adventure, and Tokyo Ghoul. They were also the only Japan-based studio on the list for Star Wars Visions this year. The Pit is an equal parts tragic and inspiring story about working together and trusting in people to follow the light.
Aau's Song by Triggerfish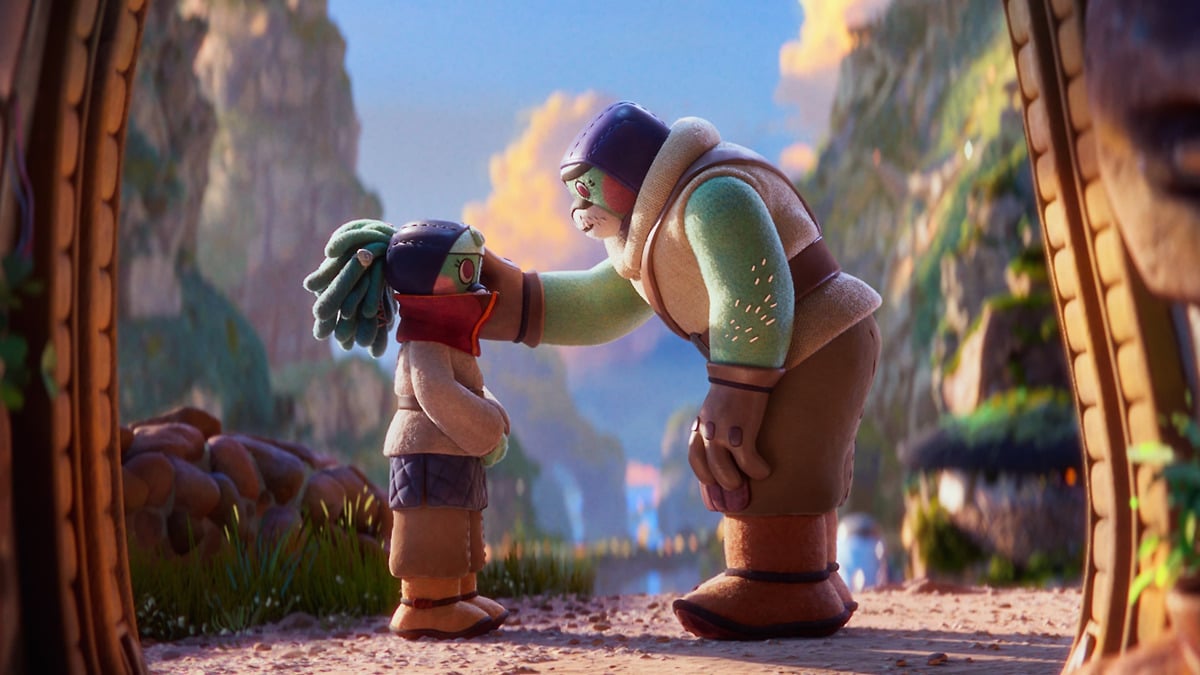 Before Visions I knew that South African studio, Triggerfish had a gorgeous art style and were working on another Sci-Fi anthology for Disney+ called Kizazi Moto. But that was it. So I assumed that Aau's Song would feature some standard 3D or even 2D animation we've seen from Triggerfish in Kizazi Moto promotional stills. Instead, we were treated to a 3D short that looked sort of like claymation but with plush dolls. It was innovative, adorable, and so pretty. I wasn't familiar with Triggerfish before Aau's Song, but I can't wait to see more of their work.
What was your favorite short in Star Wars: Visions Volume 2? Which studio were you most familiar with before this season? Are there any studios you want to see more of after Visions? Let us know in the comments!
May the Force be with you, adventurers!