These 'Indiana Jones' LEGO Sets Belong in a Museum!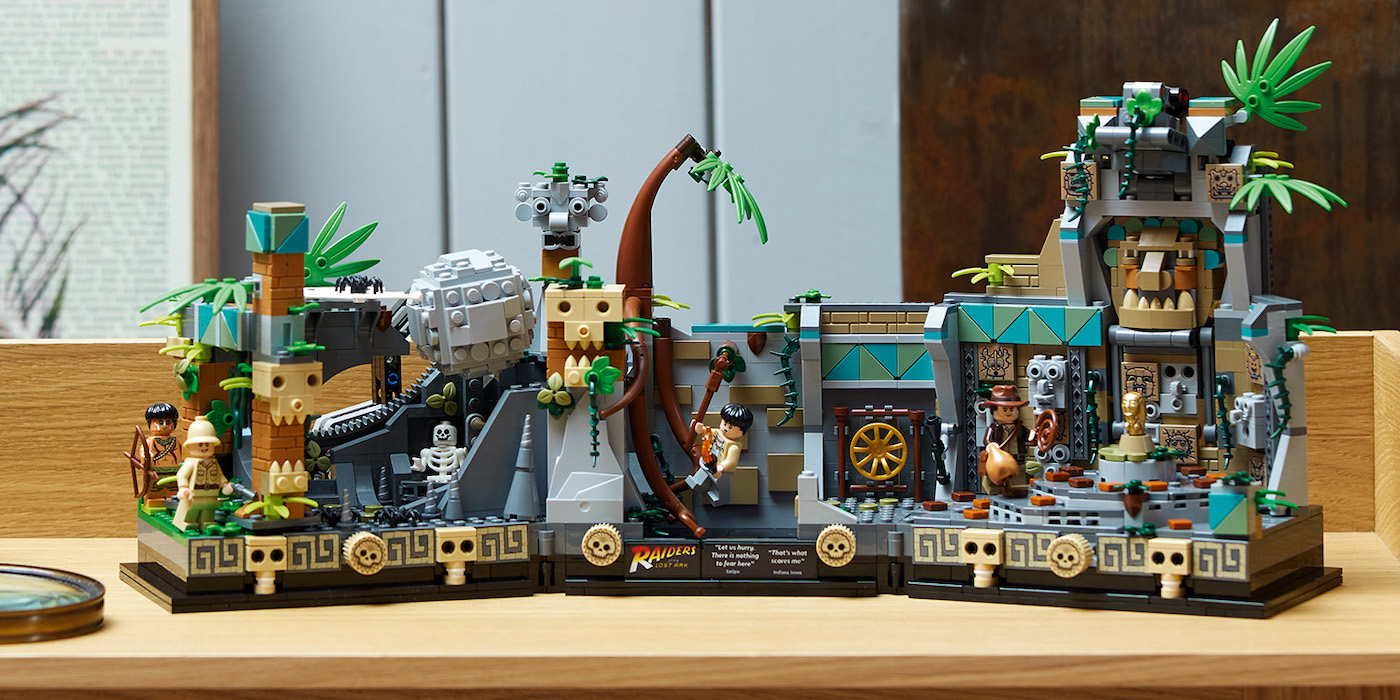 Build iconic scenes from the classic adventure movies with these new Indiana Jones LEGO sets that are packed with brick-built action.
Indiana Jones LEGO Fighter Plane Chase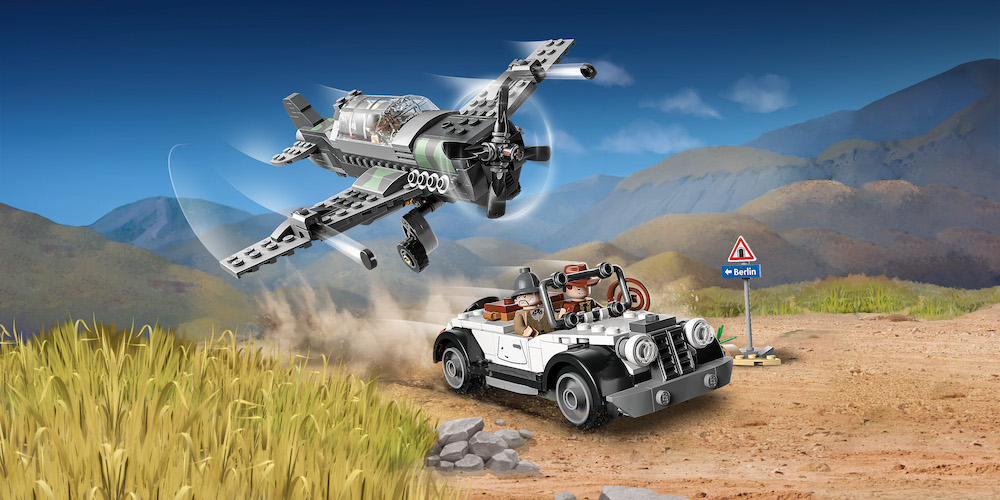 Recreate the famous chase scene from Indiana Jones and the Last Crusade with LEGO. The fighter plane has a spinning propeller, removable wings, room for a minifig, and two stud shooters. It wouldn't be a chase without Indy behind the wheel of the Citroën Cabriolet. The car has moving wheels, room for two minifigs, and a trunk that opens. The set also includes three minifigs – Indy with his whip, Professor Henry Jones with a diary, and a pilot.
387 pieces
3 minifigures
2 in. (5 cm) high, 5 in. (13 cm) long, and 2.5 in. (6 cm) wide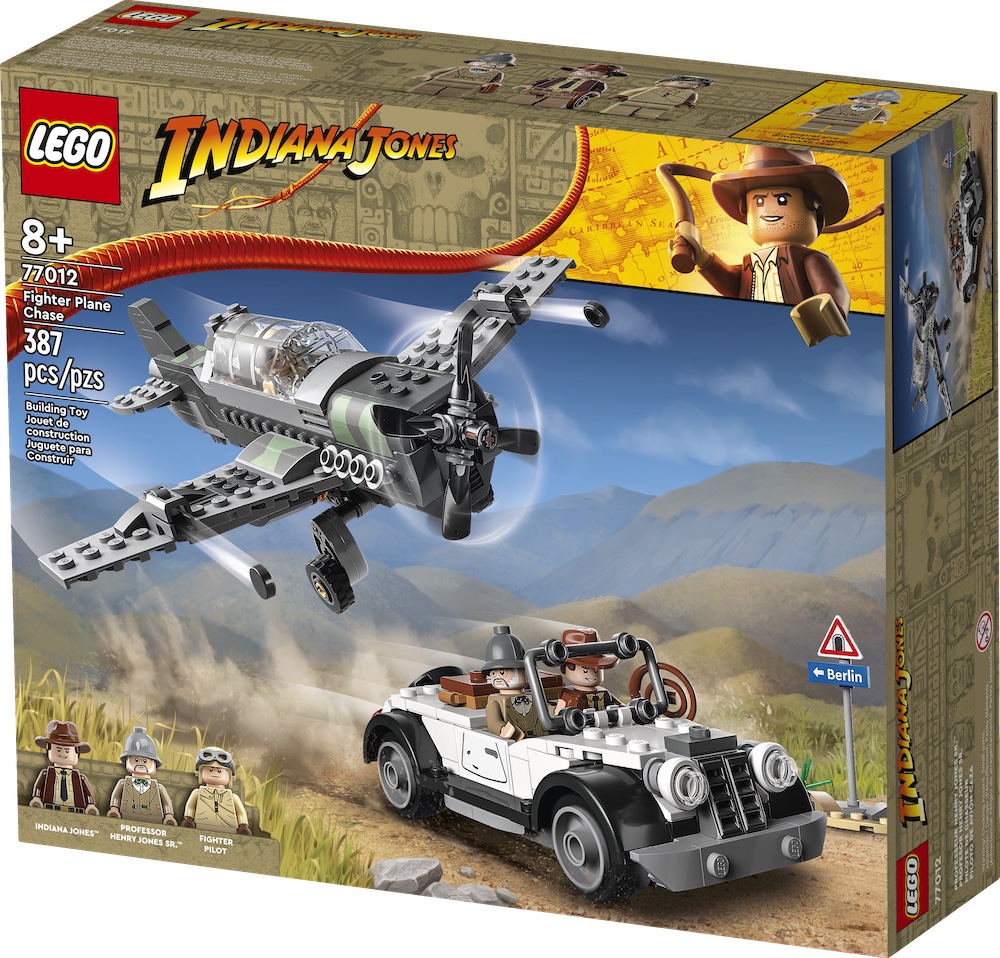 Escape from the Lost Tomb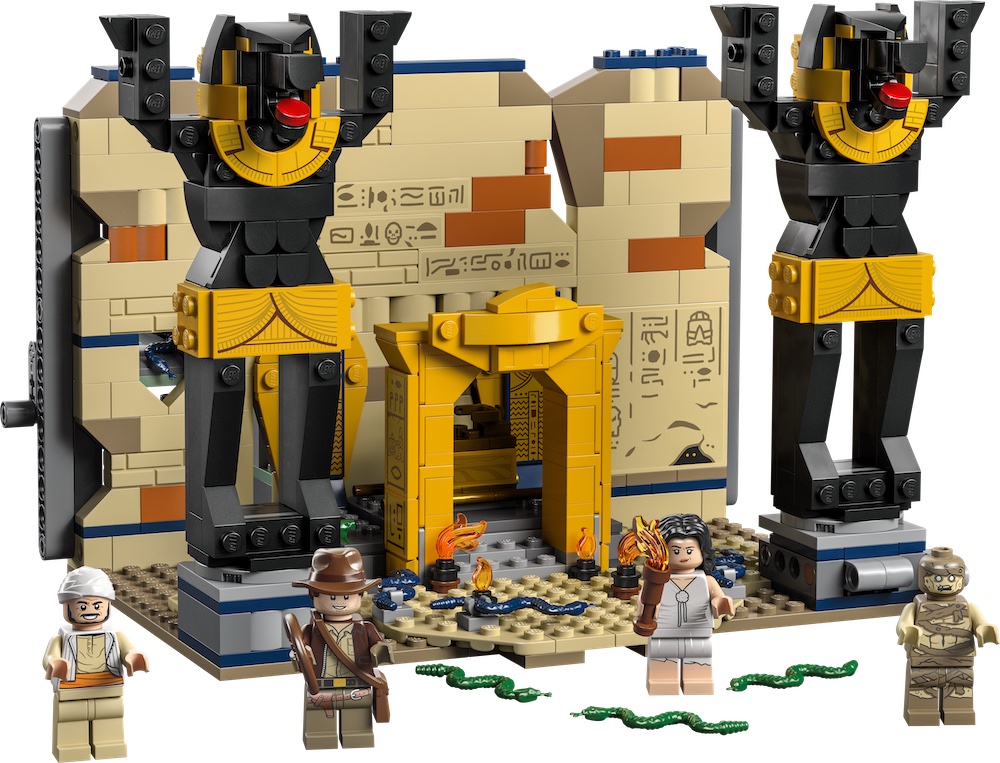 Recapture the thrills of Raiders of the Lost Ark. This set comes complete with snakes to terrify Indy, a secret passage, a mummy, and a brick-built Ark of the Covenant. Recreate the action with Indiana Jones, Marion Ravenwood, and Sallah minifigs.
600 pieces
4 minifigures
6 in. (16 cm) high, 8.5 in. (22 cm) wide, and 8 in. (21 cm) deep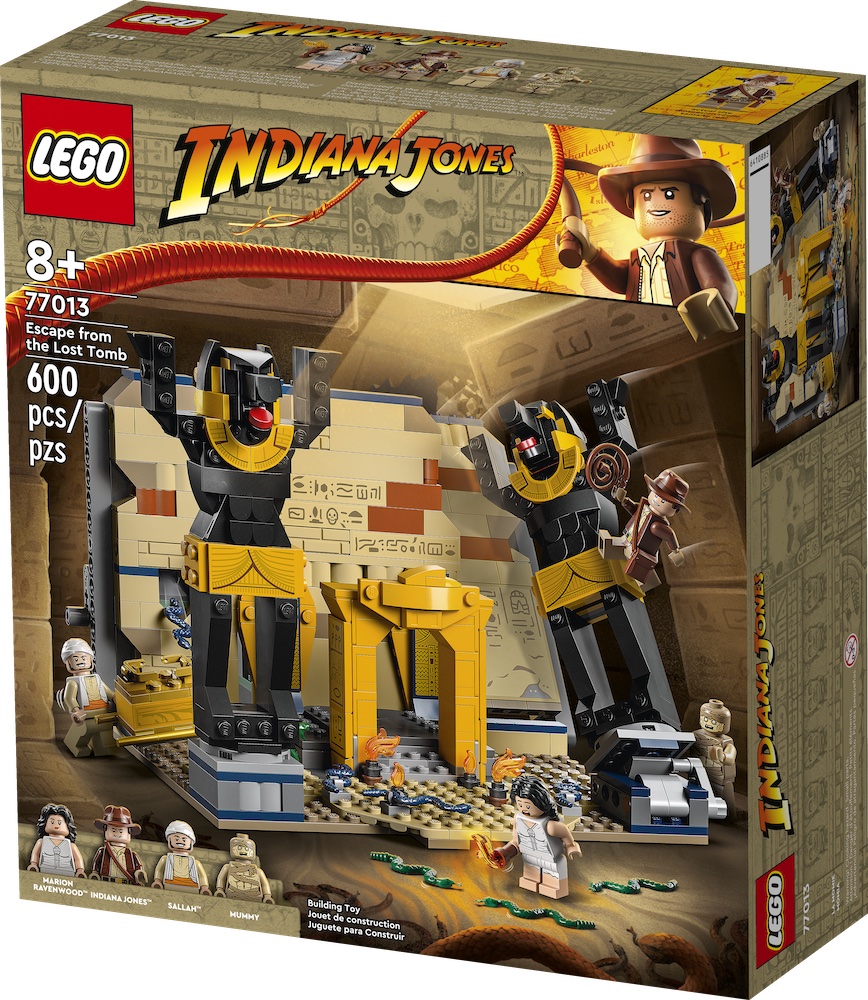 Temple of the Golden Idol (77015)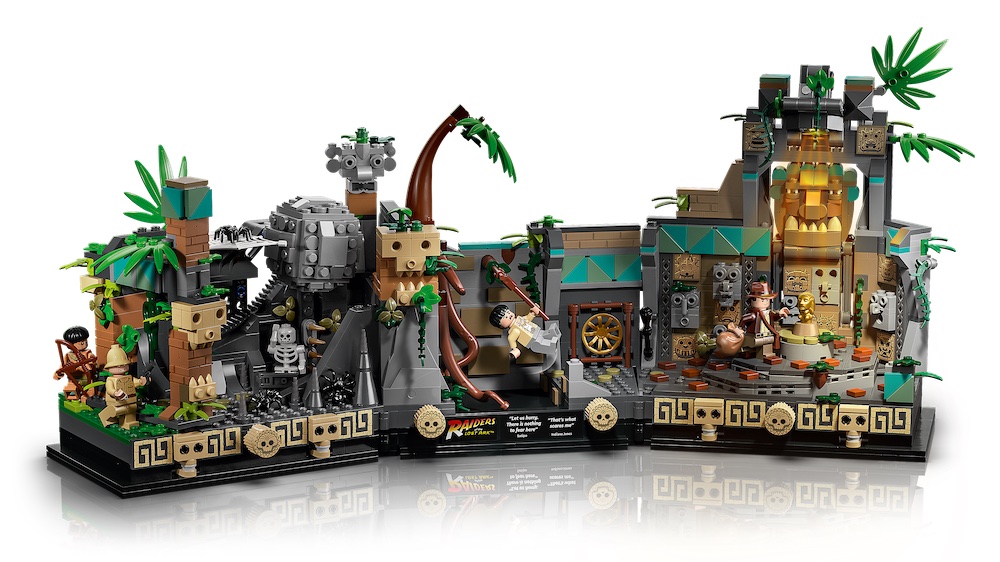 Build the infamous temple run from Raiders of the Lost Ark with this action-filled set. Using built-in knobs, you can wing Indiana Jones across a cavern, lower a trapdoor, collapse a wall, and see Indy chased by a massive boulder. The idol lowers/rises, and the temple collapses around it. This set comes with Indiana Jones, Satipo, Belloq, and Hovitos Warrior minifgs. Once it's built, it is an impressive display piece, complete with a description plaque.
1545 pieces
4 minifigs
8 in. (21 cm) high, 20 in. (51 cm) wide, and 7 in. (19 cm) deep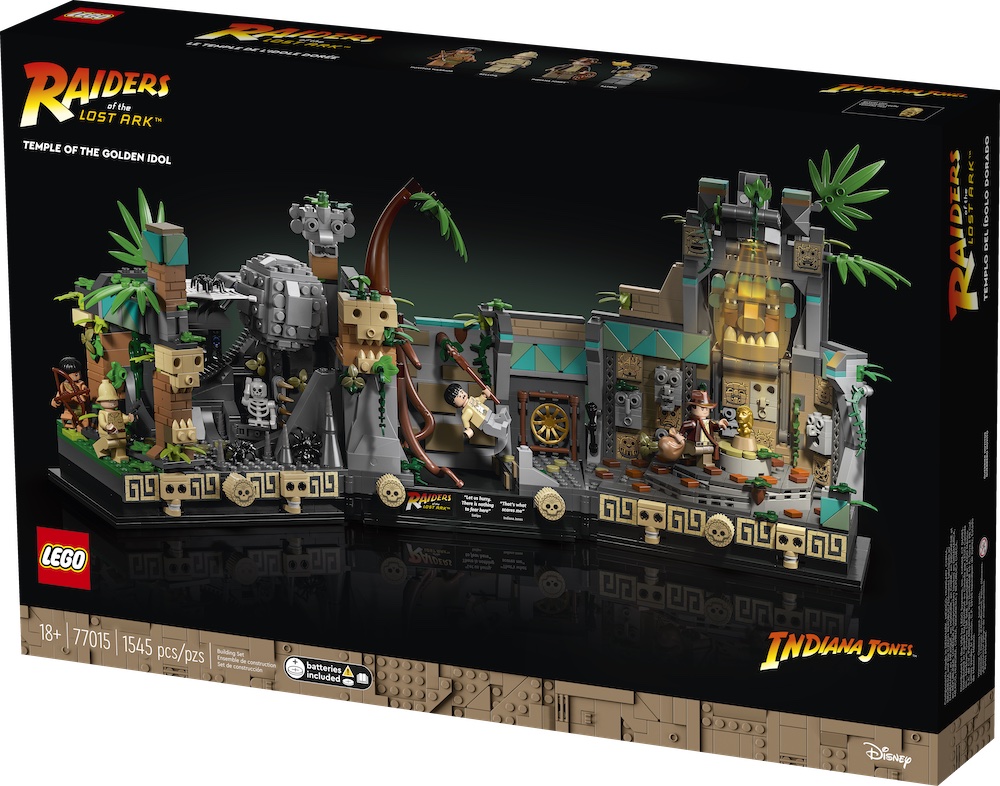 Just so you know BoLS may collect a share of sales from the links on this page if you decide to shop from them.