'War Thunder' Makes Changes to Economy, Backpeddles After Angering Everyone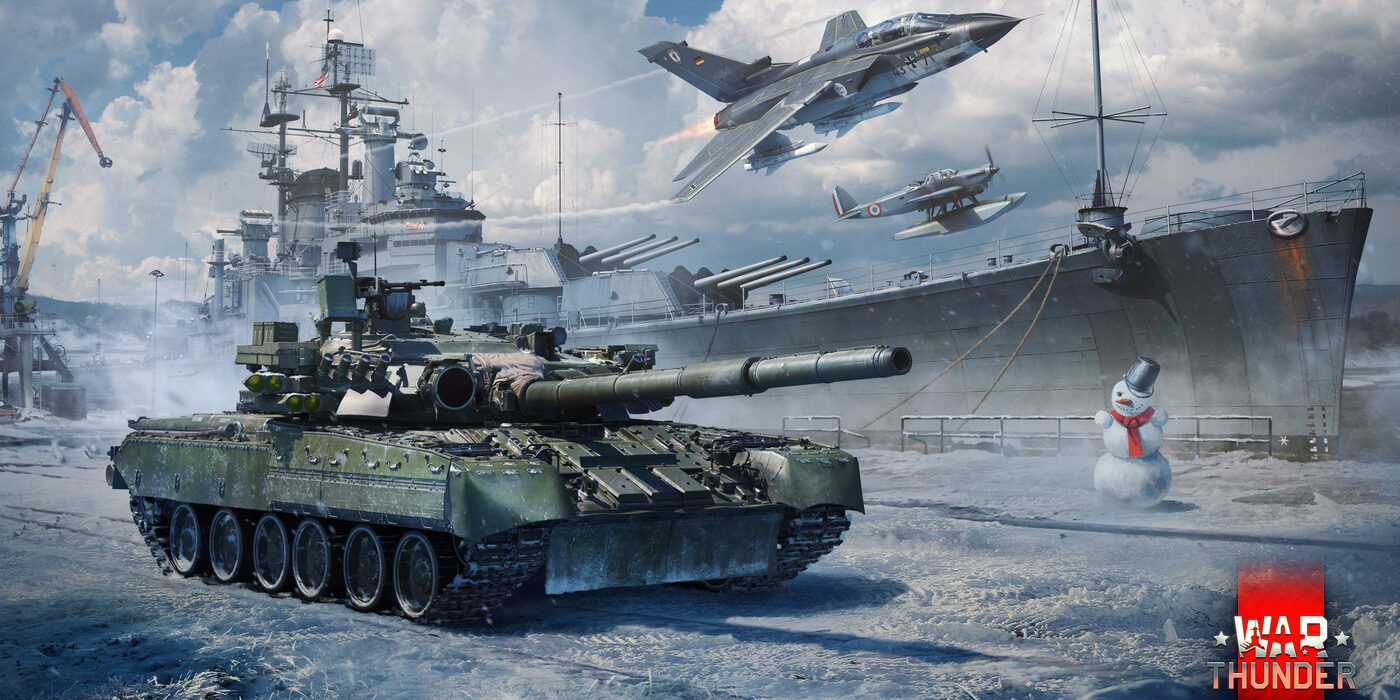 War Thunder is certainly feeling the thunder from its fans.
War Thunder is a free-to-play vehicle combat game that was released first in 2012 as an open beta. Developed by Gaijin Entertainment, the series focuses on various air, land, and sea vehicles from across time. Players have taken a liking to the series as it went on and critics did as well, awarding it Best Simulation Game at Gamescom 2013. The series and its fanbase have a very interesting relationship. The fanbase has leaked classified documents on forums and has stuck by the game even with changes they do not agree with by the developers.
Well, it looks like the developers mistook this as loyalty that could not be broken. Seems they learned the hard way to not mess with their fans.
They Drew First Blood
Gaijin Entertainment proposed some major changes to how the game worked that would cause the game to become "pay to win."  Changes such as:
Free repair time in the hangar has been changed. The minimum time of free repair now depends on the economic rank (vehicle rank and its position in the tech tree). Previously, it was dependent on repair cost in Silver Lions.
Cost of the "Crew replenishment" modification now depends on the economic rank (vehicle rank and its position in the tech tree). Previously it was dependent on the vehicle's rank. Repair costs of reserve vehicles have been reduced from 100 to 10 SL; other rank I vehicles have had their repair costs reduced from 100 to 40-70 SL. Repair costs of the rank VII vehicles increased from 700 to 1,000-1,100 SL.
Research and purchase costs of some squadron vehicles have been changed
Purchase costs and RP multipliers of some Premium vehicles have been changed
Research, purchase costs, as well as other auxiliary parameters of some researchable vehicles have been changed
You'll notice how much it was to just make things cost much more than before. This would ensure players would have to pump money into the game to stay on top of things and alienate anyone who wasn't willing to drop major cash to play. The fanbase took this incredibly poorly to the point a subreddit was made called WarthunderPlayerUnion. What happened next was not a surprise to literally anyone.
The Bombs Start to Drop
Fans of the game started to review bomb the game immediately on its Steam Page. The attack was brutal and kind of awe-inspiring. As of this writing, it is at an "Overwhelmingly Negative" on its "Recent Reviews" and has dropped to "Mixed" overall.  
The community had spoken and luckily they heard them pretty quickly. They turned back course and promised to hear the feedback of their players better. 
The battle appeared to be won pretty swiftly. Well, it was over until Gaijin Entertainment did something royally stupid.
Shouldn't Have Said That, Should Not Have Said That
The developers decided to make a blog post to explain the inner workings of how an economy works in a free-to-play game. This by itself is not a bad blog post since successful free-to-play games are a balancing act of how much is too much freedom. They have to look over how many players there are and what they consider good changes to keep the economy of the game afloat as well as their bills paid. The robot image was a weird touch. That was not the dumb part though. 
Subscribe to our newsletter!
Get Tabletop, RPG & Pop Culture news delivered directly to your inbox.
The dumb part was they decided to use this post to also tell their players that they should be ashamed of review bombing their game because it looks bad to new players. Shaming is not the sort of thing you tell someone you just tried to calm down. Fans did not take too kindly to it and doubled down on review bombing that they also tanked its Google review score to 69%. The subreddit has planned a boycott of the game on May 26th and is not happy with the developers at all.
The White Flag is Flown… For Now
The developers released another statement to try to alleviate the damage they cause in such a short period:
The statement was this time full of remorse for what they had done and promised to be better at implementing changes that help players instead of ruining their experience.
"Firstly, we would like to extend our sincerest apologies to each and every one of you. We deeply regret the fact that our actions have let you down, and that we have failed to adequately address the concerns you have voiced over time. We share your passion for the game, and it pains us that our decisions have not lived up to your expectations…..We are in the process of creating a plan to tackle these problems. While we have made some initial progress in understanding the scope of these issues and potential solutions, we anticipate providing a more detailed roadmap by the 14th of June….We are truly sorry for the disappointment and frustration that we have caused. We commit to you that we are doing everything we can to improve the game, and regain your trust."
The fans won the battle and seemingly the war. The boycott and review bombing is still going to happen according to the WarthunderPlayerUnion subreddit just to show that they are not fully satisfied yet and want to make sure the roadmap on June 14th is not going to pull a fast one.
Fans of a game can be passionate and when you mess around, you find out just how passionate they are. 
"The risk I took was calculated, but man, am I bad at math."