Pathfinder and Starfinder Added to 'The Ultimate GM Screen' – One Screen to Run Them All, One Screen to Bind Them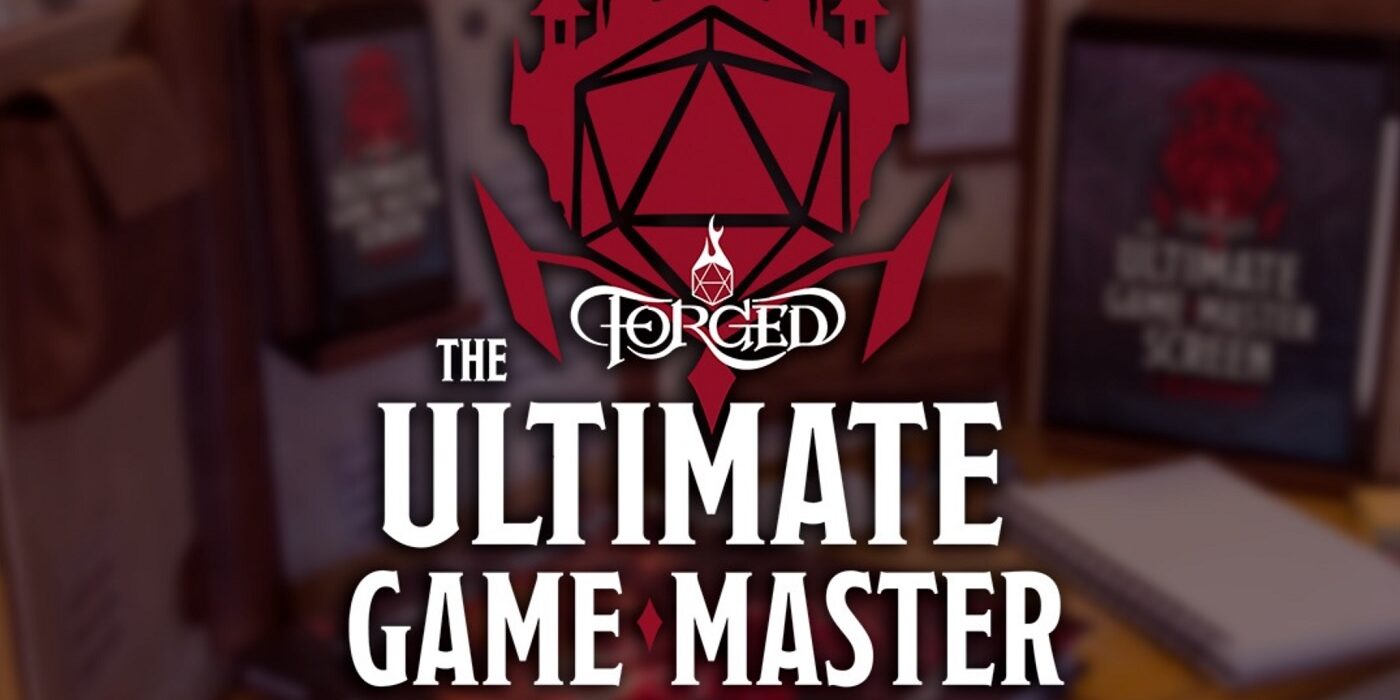 Forged Gaming and RealmSmith have teamed up to create The Ultimate GM screen – now with Pathfinder support!
GM Screens are a staple of many ttrpgs. They're just that little bit of separation between the campaign world and the cogs that whirl away, machinelike in their precision, just behind it. Which is to say desperately scribbled notes. Hastily written down NPC names. Carefully crafted plot points and encounters with furious red lines drawn through them because the party has decided to follow the Goblin Fisherman for two weeks now "just to see what that little guy gets up to when no one is watching."
All the good stuff would ruin the immersion of it all if everyone could see it. It's a place of mystery and rules references that give the GM the illusion of being all-knowing. GM Screens are a liminal space. And the Ultimate GM Screen looks pretty cool.
Ultimate GM Screen – Now With Pathfinder and Starfinder
Okay, but what makes this GM screen "ultimate"? Well, first of all, magnets. Every panel of it is synthetic leather wrapped around a rigid metal surface. Why do they do this? Magnets. Don't ask how they work, but do know that magnets can go pretty much wherever you want them to on this thing.
And that magnetism allows the screen to be modular. There are so many attachments for this thing: Dice Towers, Magnet Holders, magnetic wet/dry erase tables that let you write your own rules/notes on them, and official pre-printed magnetic rulesets. It's basically a 1950s movie about the power of magnets and how they'll shape the future over here.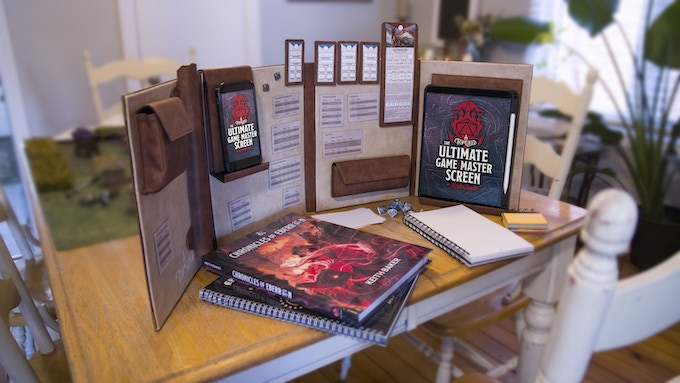 And those pre-printed screens are where Paizo comes in. Both Pathfinder and Starfinder will have officially licensed magnetic rules tables as well as game-specific trackers and thematic artwork to decorate your new magnetic screen.
And that's just one way you can make the Ultimate GM Screen fit whatever system you're hoping to run:
The games we love are just as diverse as the people who play them. For that reason, the core screen is a blank canvas – a canvas that you the Game Master – can decide which stories you'd like to tell from behind it. Do you love the top RPGs in the industry? Then buy an upgrade pack that will provide you everything you need to run that game! Are you more of a home-brew kind of GM? Then take full advantage of the blank dry/wet erase charts that we've included with the core product. Or, if you run multiple games, easily switch systems in-between game sessions. This is truly the last GM Screen you'll ever need.
---
What would you put in YOUR Ultimate GM Screen?