'Loki' Season 2 – Sylvie is Ready to Take Your Order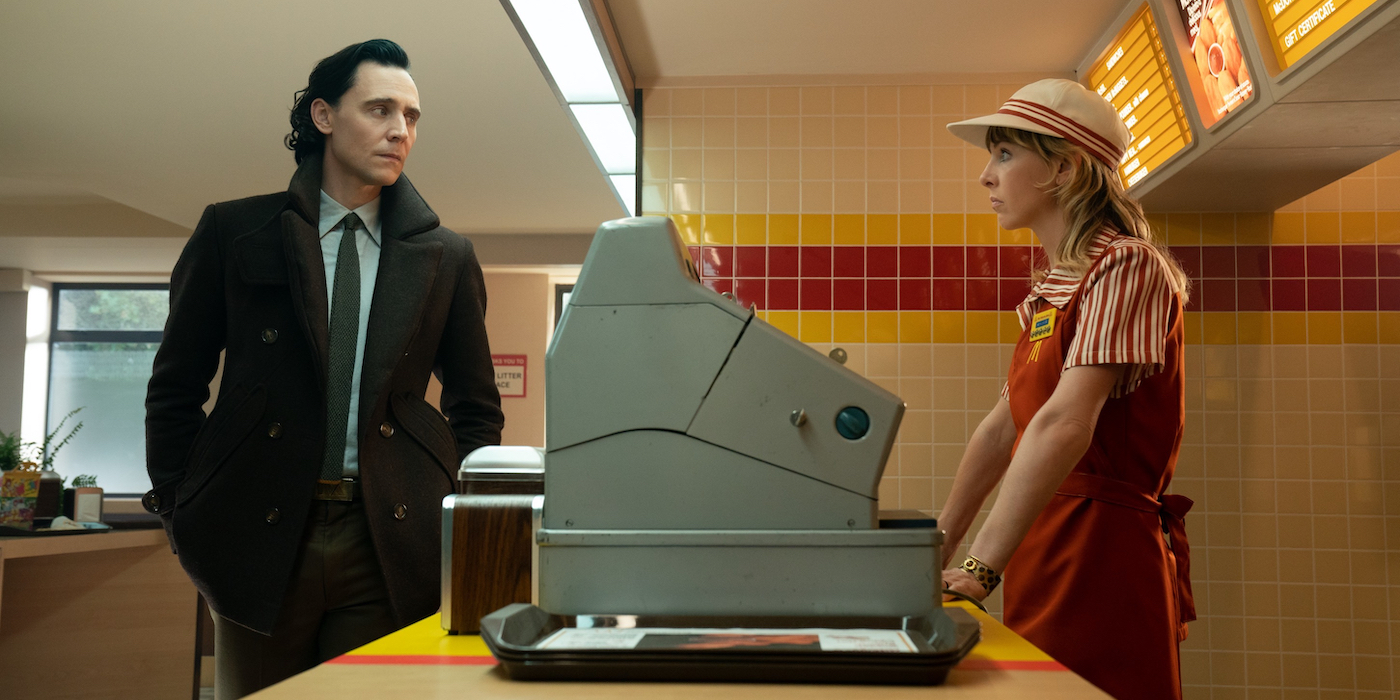 Loki Season 2 takes the Trickster God across time and space – and to McDonald's for some chicken nuggets.
If you've been following the production of the show, you've seen the on-set photos of Sylvie in a 1970's era McDonald's uniform. There was a peek at it in the first trailer. Turns out it's a full-blown partnership between the fast food giant and Marvel – complete with Loki-branded sweet and sour sauce.
Their 'As Featured In Meal' promo is all about the movies and features some classics like Pulp Fiction, The Fifth Element, Fallen Angels, and Clueless.
Loki Season 2
The new season starts right where Season 1 ended–right after Kang takes over the TVA. Loki will have to fight to save the organization and against it simultaneously. That's going to take traveling across the multiverse looking for lost comrades and dealing with other variants of Kang.
The battle will challenge Loki in ways he hasn't encountered before: the trickster is uncontrollably slipping through time.
The new season brings back Tom Hiddleston as Loki, Sophia Di Martino as Sylvie, Owen Wilson as Mobius, Gugu Mbatha-Raw as Judge Renslayer, Wunmi Mosaku as Hunter B-15, Eugene Cordero as Casey (your favorite TVA desk jockey that keeps infinity stones in his desk drawer), Tara Strong as Miss Minutes, and Jonathan Majors as Kang the Conqueror.
Newcomers include Rafael Casal (Blindspotting), Kate Dickie (Game of Thrones), and Liz Carr (The Witcher). The amazing Ke Huy Quan is playing a new character named Ouroboros.
"Season 2 picks up in the aftermath of the shocking season finale when Loki finds himself in a battle for the soul of the Time Variance Authority. Along with Mobius, Hunter B-15 and a team of new and returning characters, Loki navigates an ever-expanding and increasingly dangerous multiverse in search of Sylvie, Judge Renslayer, Miss Minutes and the truth of what it means to possess free will and glorious purpose."
Loki Season 2 premieres on Disney+ on October 6.