MTG: New Wilds Of Eldraine Spoilers Reveal An Evil Donut, A Massive Beanstalk And More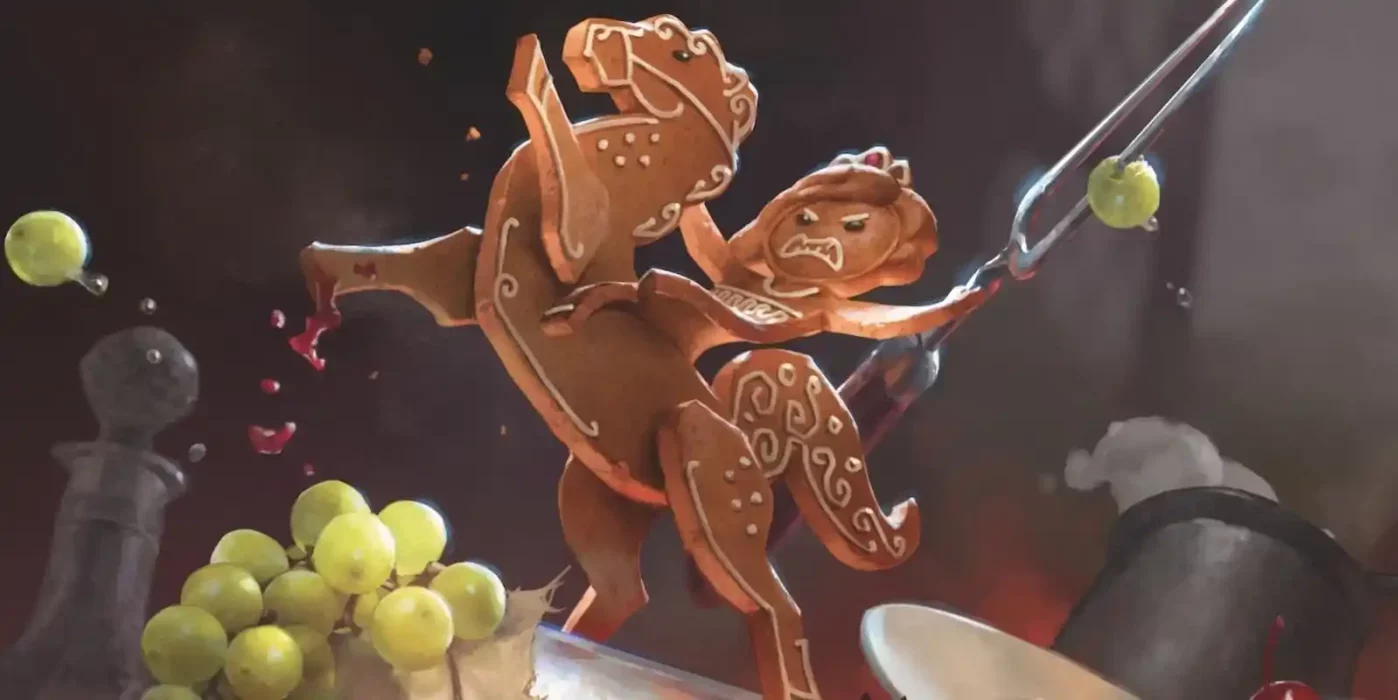 Wilds of Eldraine looks like it will have a ton of flavor, and we mean that literally because one of the new cards is an evil donut.
I hear what you're saying, a donut couldn't possibly be evil. Indulgent, sure. But that doesn't make it evil. At worst it's just overly sugary.
But you'd be wrong. In the Wilds of Eldraine, there is a donut that will kill and eat you if you give it half the chance. And that's not even the wildest new spoiler we've seen from Wilds of Eldraine. So sit back, relax, and watch out for any rogue confections.
New Wilds of Eldraine Spoilers – Killer Donuts And More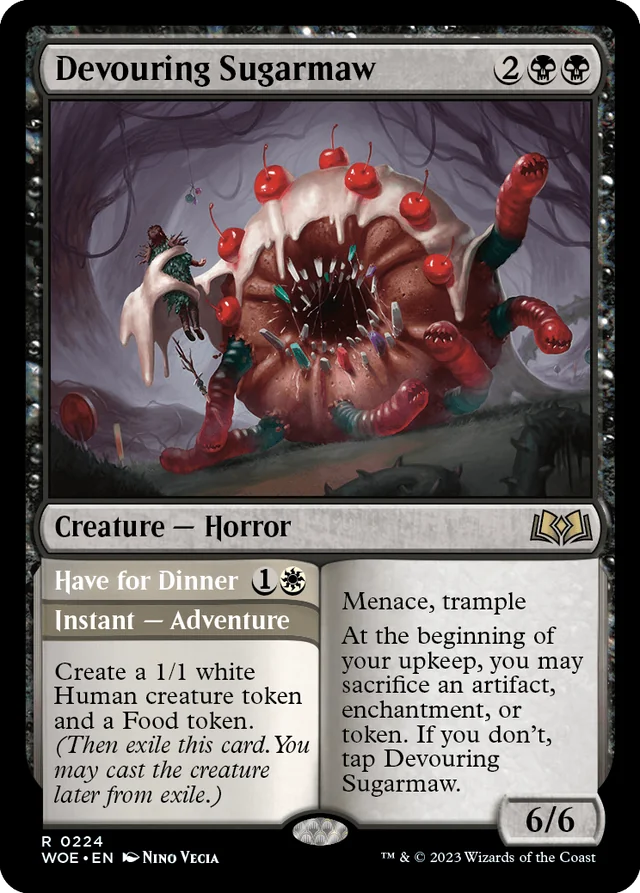 Behold the Devouring Sugarmaw in all its eldritch, sugary glory. A donut with a maw of rock candy teeth, held aloft by gummy worms, each with their own toothsome mouths, and a glaze of malevolence. It is an absolute menace. So of course it has menace. And trample, I mean just look at it.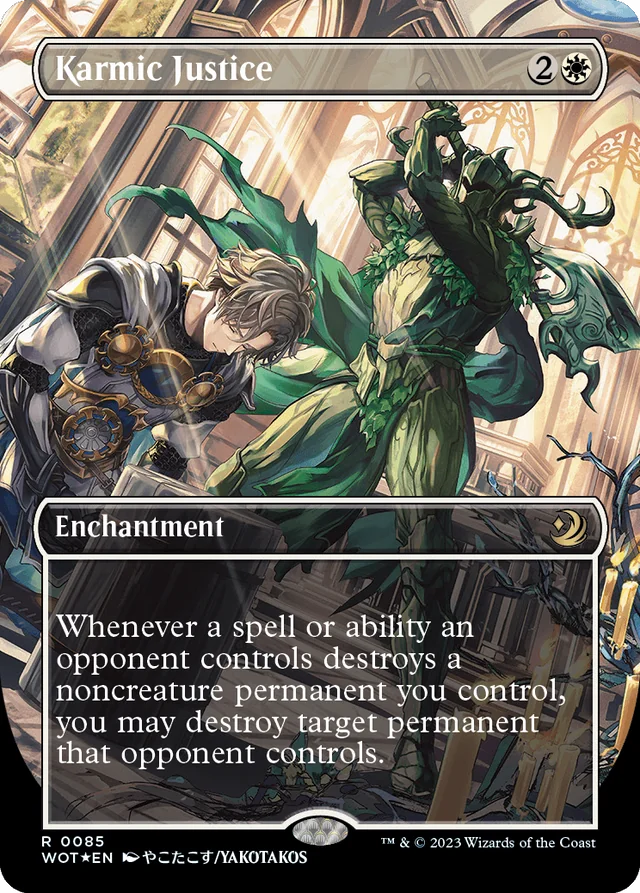 One of the most exciting things about the new set is its faerie tale reference. And here, in Karmic Justice, we get a look at Gawain and the Green Knight, which was many people's first Arthurian story. Only this time, you won't have to wait a year and a day to let the Green Knight have their due.
Instant karma really is gonna get you.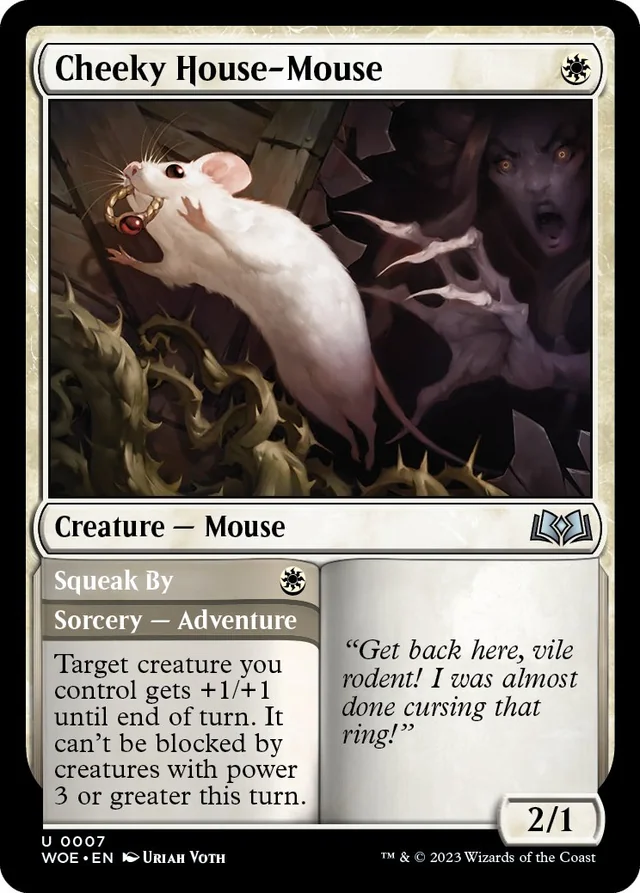 The Cheeky House Mouse is a heroic little scamp who can literally squeak by. Loving the return of the Adventure mechanic. Especially this little guy who can help squeak lethal damage in when you have that clutch turn.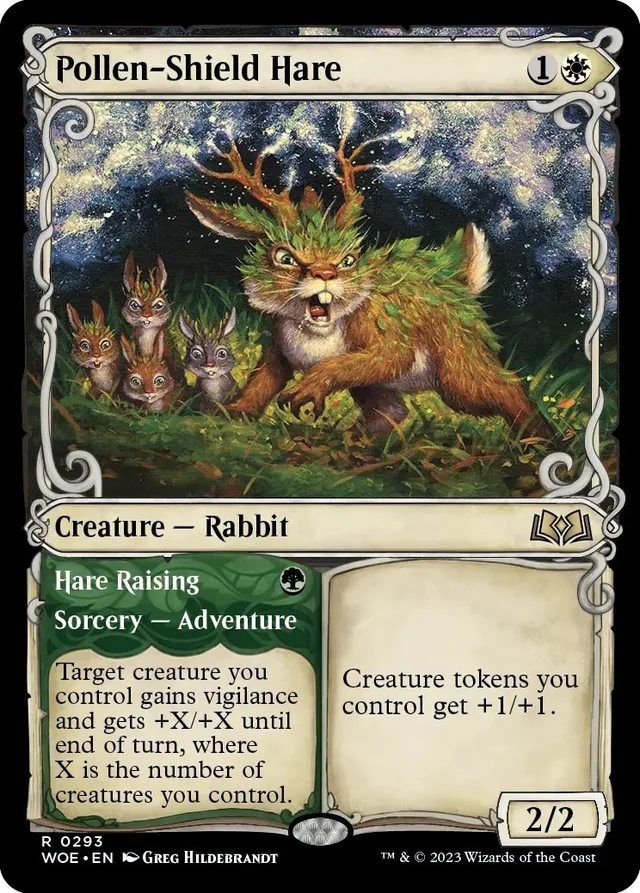 There are a lot of cute little animals that do all sorts of deceptively powerful things in these new Wilds of Eldraine spoilers. Take the Pollen Shield Hare. Alone, it buffs creature tokens, or it can go on a Hare Raising adventure where it channels the power of every creature you control into a single, powerful punch.
Subscribe to our newsletter!
Get Tabletop, RPG & Pop Culture news delivered directly to your inbox.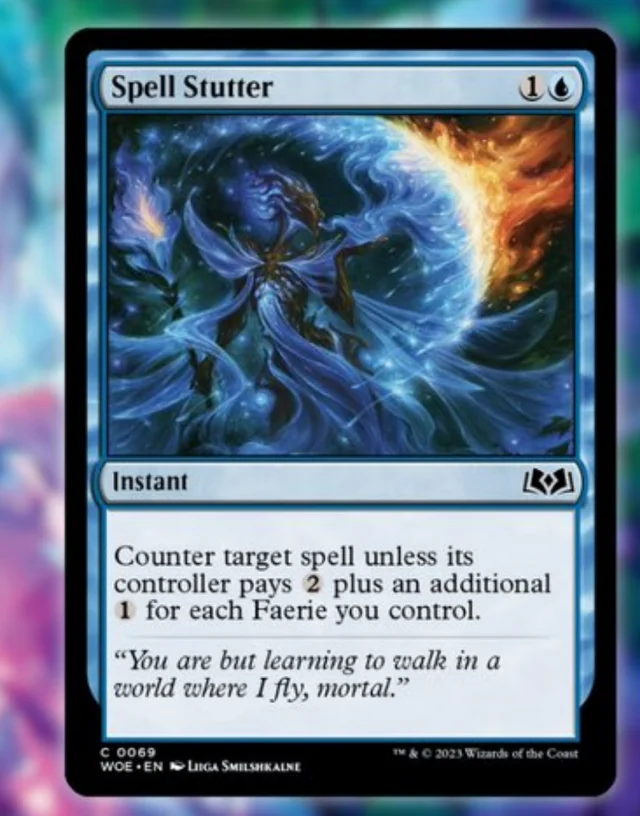 Spell Stutter is incredibly hateful if you're playing with Faeries. Exactly the sort of thing Blue loves to do.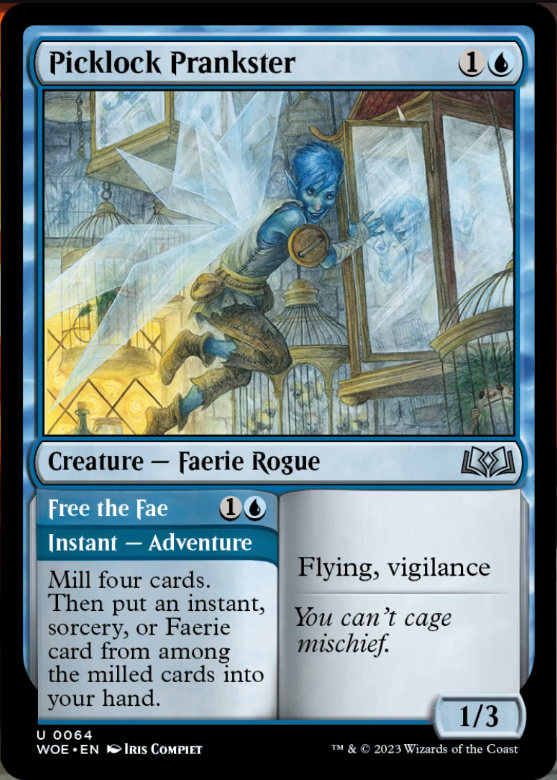 Here's an example of why Blue will want to play with Faerie creatures.
Of course there are other, more common faerie tales here. Like Up the Beanstalk, which sends you to a familiar castle up in the clouds. The bigger they are, the more you draw.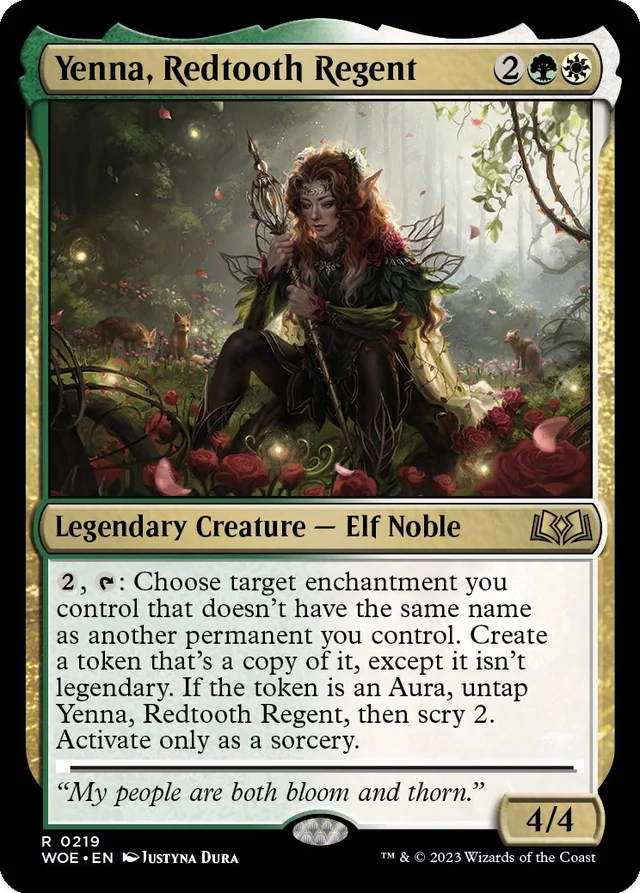 We close with a noble Elf, Yenna, Redtooth Regent, who plays extremely well with Auras and will be a fine Commander.
Stay tuned for more Wilds of Eldraine spoilers!